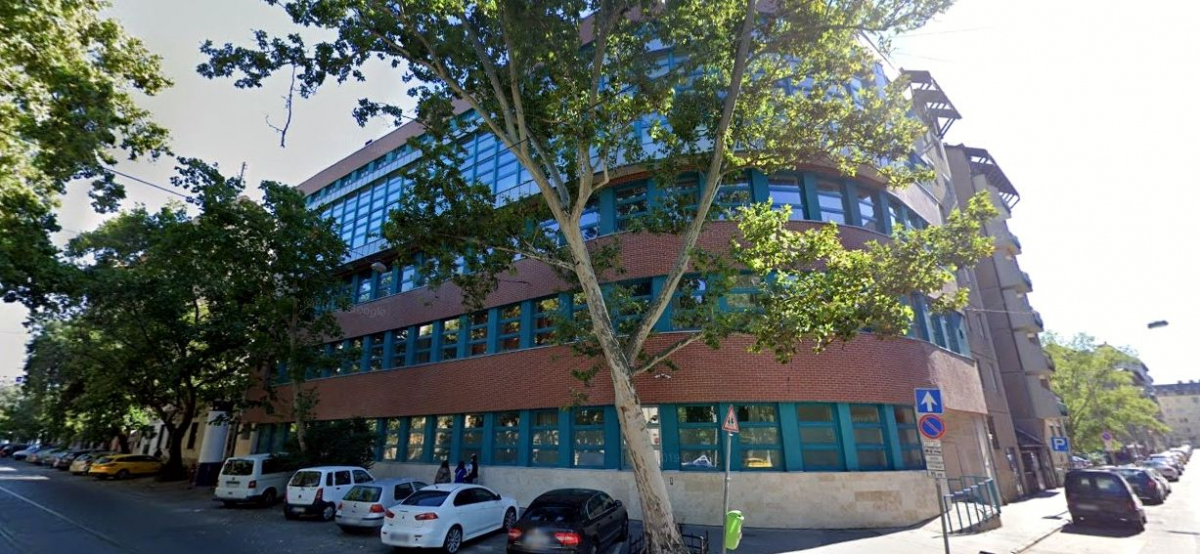 Mester Street Clinic receiving five-storey expansion
Hungarian version of the article: Ötemeletes épülettel bővül a Mester utcai szakrendelő Ferencvárosban
November 22, 2020 at 2:00 PM
The planning of the expansion of the Mester Street Clinic in the 9th District is underway. The six-storey building is planned to be opened in 2023, leading to the concentration of healthcare services in Ferencváros.
The Clinic at 45 Mester Street will be expanded with a six-storey structure on the adjacent plot, replacing the current single-storey building found there – writes ferencvaros.hu.
With the planned expansion of the clinic, the dispersed healthcare services of the district will be concentrated into a single location from 2023.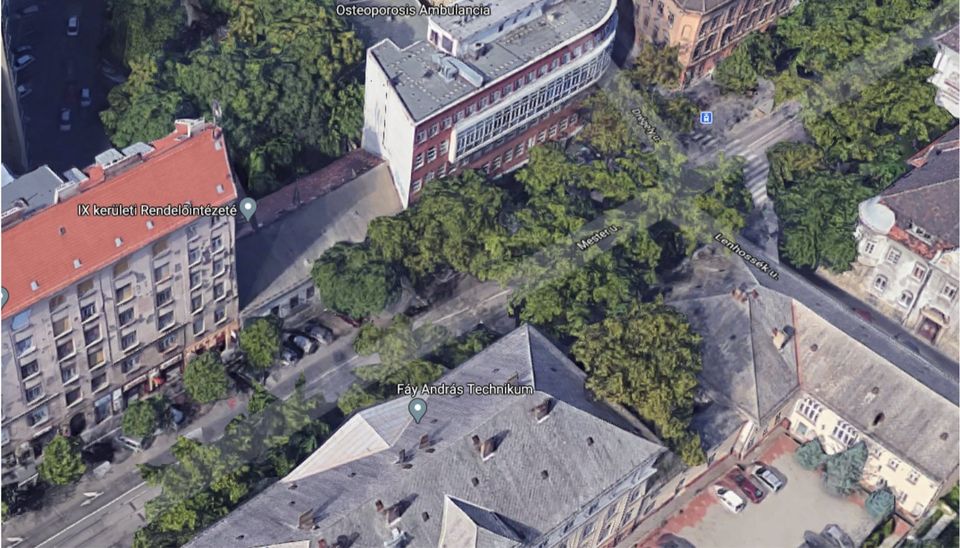 The Mester Street Clinic is being expanded with a six-storey new wing on the adjacent plot (Photo: Google Maps)
The expansion of primary care will support the range of specialist services. Nine GPs, who already served one-third of the local population, will move their practice into the new building. State-of-the-art day surgery facilities will also be built, including several operating rooms and new medical instruments, a CT among them.
The Közbeszerzési Értesítő ('public procurement gazette') indicates that the building is already being planned, as the Local Council of Budapest's 9th District is listed as the commissioning party and the winning bid was announced on 9 November.
The current 1800-square-metre clinic will also be renovated. The new wing will provide an additional 2700 square metres for the clinic. The entire project will effect 4500 square metres.
Source: ferencvaros.hu, kozbeszerzes.hu
Cover photo: The Mester Street Clinic in Ferencváros (Photo: Google Maps)