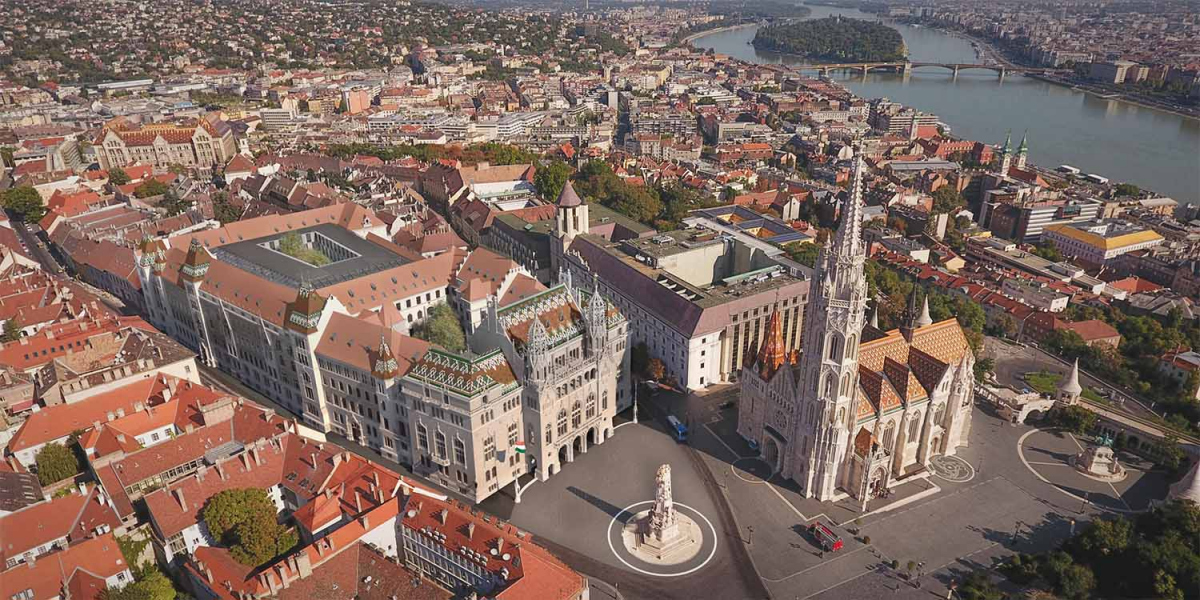 New visuals: Take a look at the Ministry of Finance
Hungarian version of the article: Új látványtervek: ilyen lesz a Pénzügyminisztérium épülete a Várban
February 3, 2021 at 2:00 PM
The final designs of the office block to be built in the Fortuna Courtyard of the Ministry of Finance on Szentháromság Square have been revealed. An office block stood in the courtyard until 2019 when it was torn down.
The plans of the new office block to be built in Fortuna Courtyard have been completed, and preparations for the structure's construction have begun. A panel of renowned architects commented on the concept of the expansion. The building will not be visible from outside, meaning it will not change the cityscape – Tér6 Nonprofit Kft., which manages the reconstruction of the old-new palace of the Ministry of Finance, announced.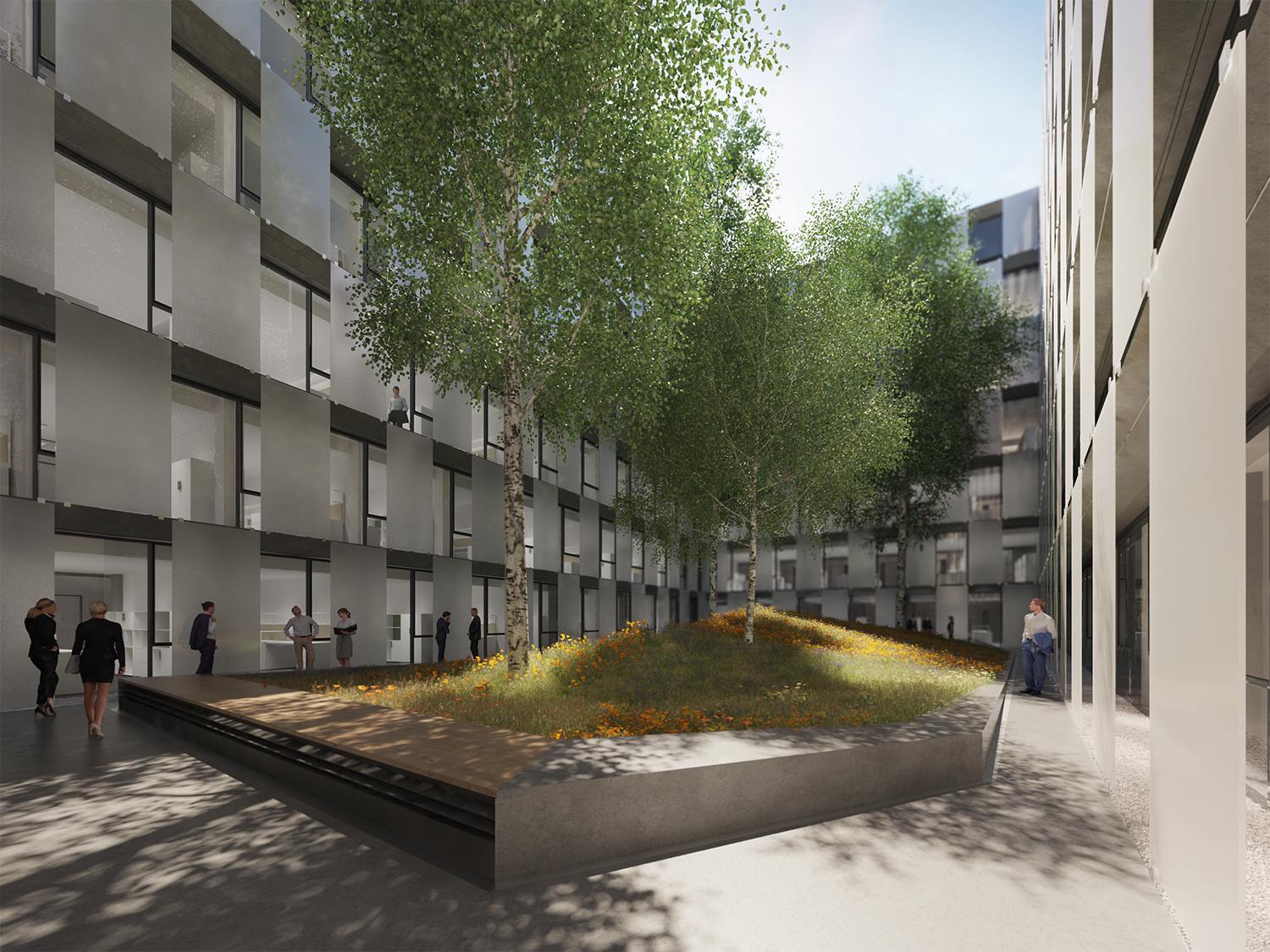 The inner courtyard of the new office block. The building will be built on the larger inner courtyard of the Ministry of Finance, closer to Fortuna Way (Source: ter6.hu)
According to the announcement, the structure will ring the Ministry of Finance's inner courtyard, which was built between 1901 and 1904 according to the plans of Sándor Fellner. This approach will preserve the atrium-like nature of the inner courtyard while significantly increasing the useable floor area. The complex's machinery, parking, bicycle storage and archives will be housed in the extension. The previous building in the courtyard served as the Archives of the ministry and was demolished in 2019. The statement highlights that the new structure will recreate the side-corridor system used by Fellner, but the offices' windows will face towards the green atrium and the windows of the corridors towards the facade of the old palace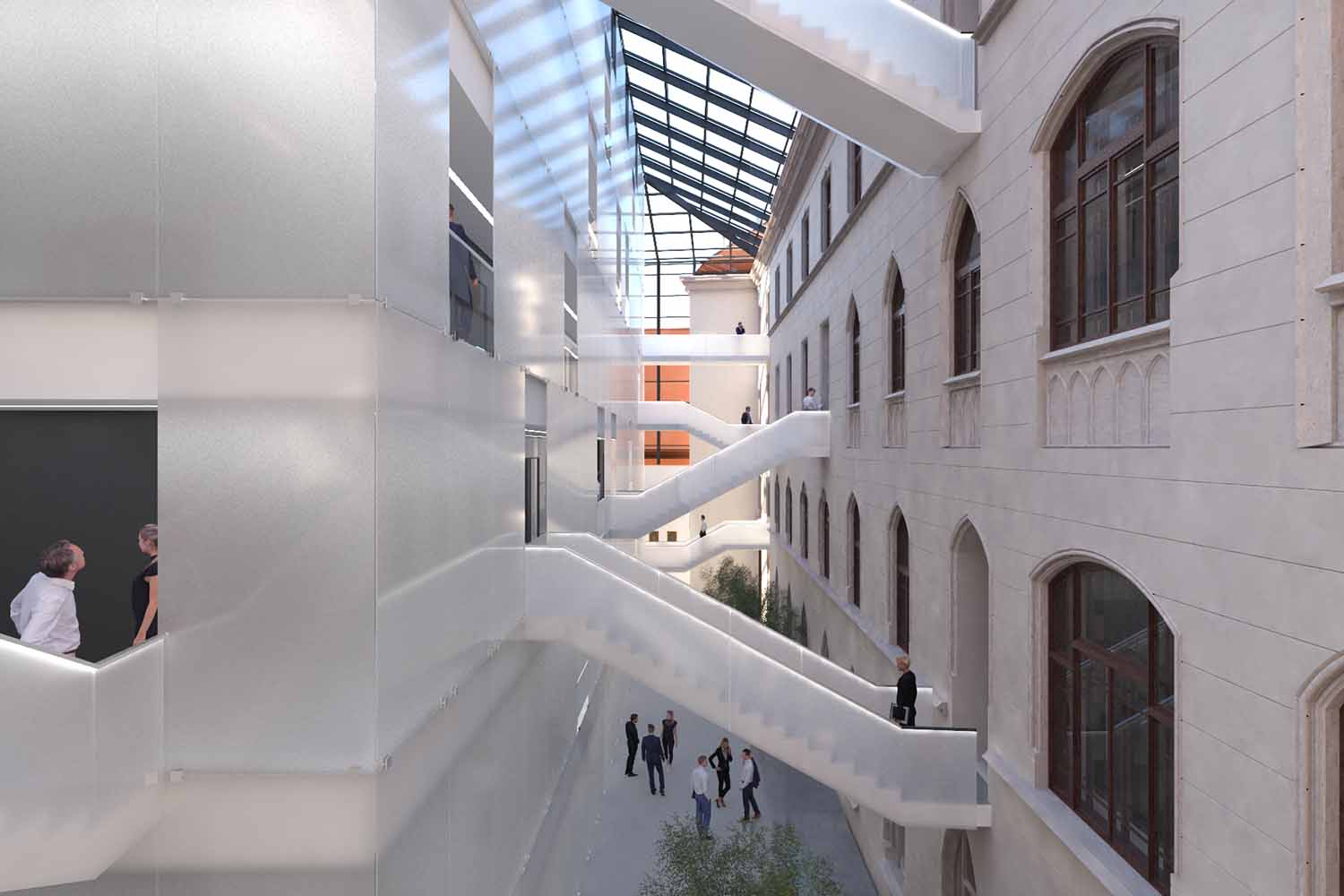 The new office block (left) will be connected to the corridors of the original building by stairs (Source: ter6.hu)
The green area of the inner courtyard will be doubled. The new structure will stand at a distance from the old palace building. The area between old and new will be bridged by passages and stair: creating a connection between the past and present both in function and symbolism. The offices will be filled with natural light and furnished to serve their function as best they can today.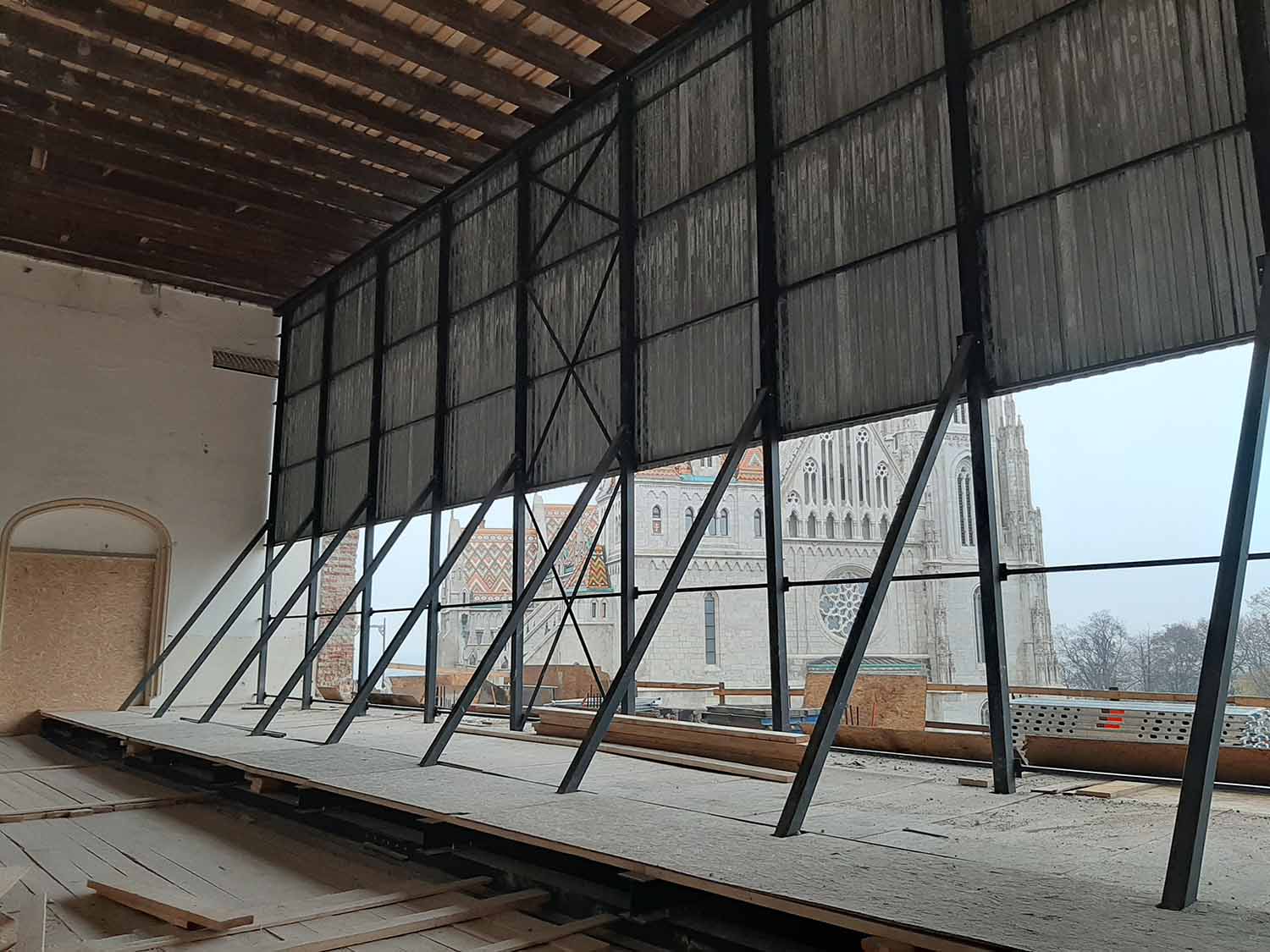 View from the ceremonial hall of the palace of the Ministry of Finance currently under reconstruction towards Szentháromság Square and Matthias Church (Photo: ter6.hu)
The announcement also highlights that restoration works on the palace are also progressing as planned. The forced ceiling replacement on all floors has been completed, the building waterproofed and any required demolitions carried out. The final tenant moved out of Fortuna house in the summer, allowing works to begin. Also, repairs of the roof began in the autumn, and the reconstruction of the central projection on the main facade towards Szentháromság tér is ongoing.
Cover photo: Bird's eye view of the future of Szentháromság Square with the reconstructed Ministry of Finance (Source: ter6.hu)