According to the announcement from BKK, the preparations for the renovation of Chain Bridge and its surroundings are in full swing. Previously, sonar recordings were made of the riverbed of the Danube up to a distance of 250 meters from the axis of the bridge.
Based on preliminary surveys and following plans and permits approved by the authorities, new measurements will be made within 50 meters, and divers will also search the water. The Bomb Squad of the Hungarian Defence Forces will be involved in the work. Any ammunition found will be disarmed by military specialists, and other movable metal objects will be removed from the river after detailed surveys.
Riverbed around the bridge cleaned as part of renovation (Photo: bkk.hu)
For the duration of the work, vessels operating in the area will be diverted, and the river may be closed periodically. Alongside military and industrial boats involved in the process, ambulance and firefighting riverboats will also be deployed. The work will happen in several phases and is expected to take about one and a half months.
– The pedestrian underpass of the bridge in Pest has been closed. The one in Buda will remain open until mid-June. This is also when the bridge will be closed to road traffic.
Travel is free on busses between Clark Ádám Square and Széchenyi István Square over the bridge, as pedestrian walkways have been closed. The roadway will reopen in December 2022, and the entire renovation is to be completed by 2023.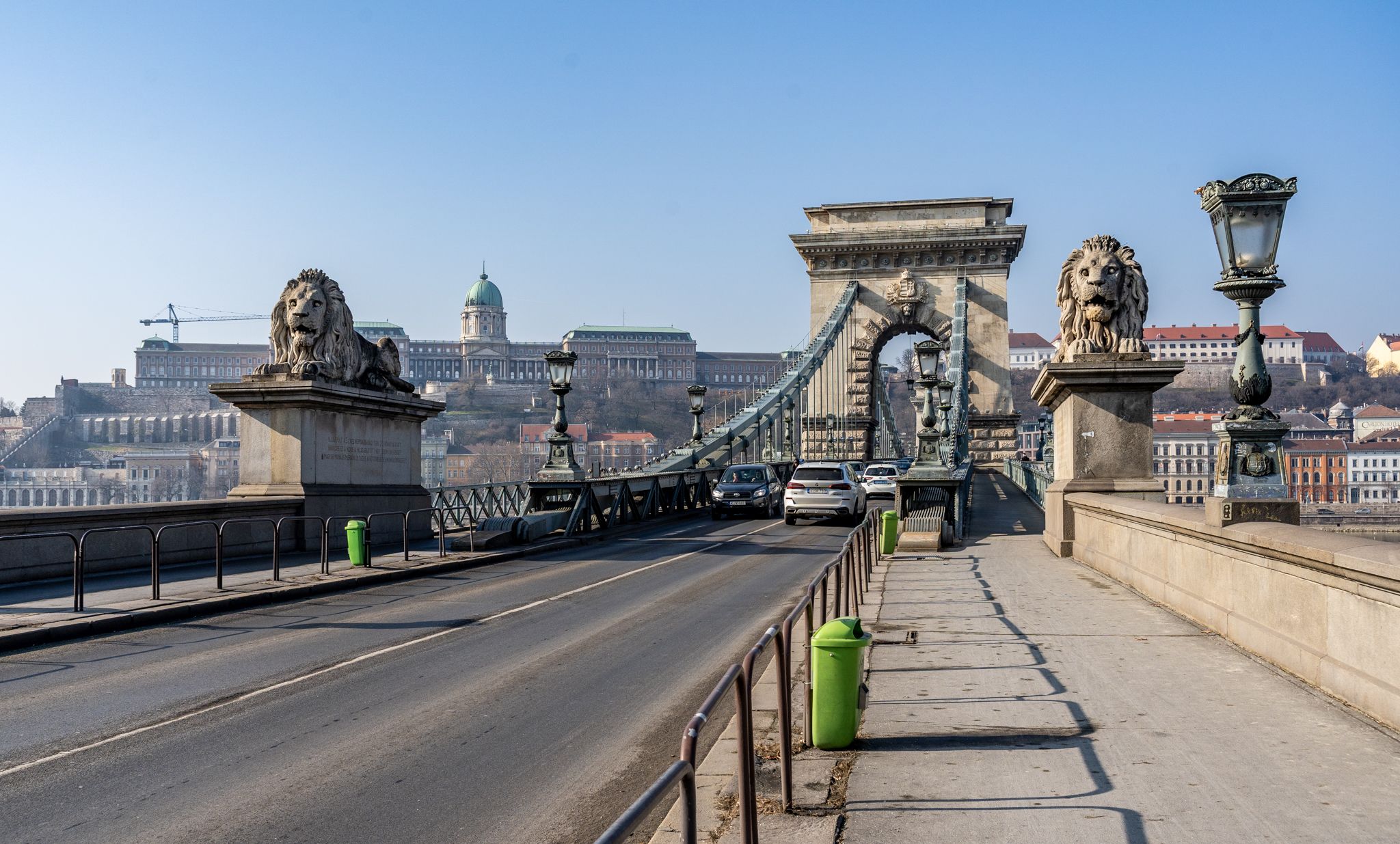 The renovation of the Chain Bridge will be completed in 2023 (Photo: Balázs Both/pestbuda.hu)
The pedestrian underpasses in the bridgeheads will be widened, the stairs of the bridgeheads rebuilt, and the area renovated. Steel structures will be repaired and protected against rust, and the historic railings of the pedestrian walkways will be restored.
The stone lions and the missing historical elements will be rebuilt. New LED-based street and variable-spectrum decorative lighting will be installed. The flag-bearing bastions on the Pest embankment will also be renovated. A pedestrian crossing will be established between the northern and southern sidewalks of the Pest bridgehead, and the utilities on the bridge will be replaced.
Construction work is expected to be completed in August 2023, after which the technical acceptance procedure may begin. "The goal is for Budapest to receive a worthy gift for its 150th birthday in 2023 – the beautified Chain Bridge," BKK wrote.
Source: MTI | Abridged in translation
Cover photo: Before the renovation, divers are to clean the Danube riverbed at Chain Bridge (Photo: bkk.hu)