Preparation for the renovation of Chain Bridge has reached its final stage. The bridge and its surroundings will be completely closed to pedestrian and road traffic on Wednesday, 16 June at 4 a.m. Reconstruction will then begin in earnest, the Budapest Transport Center (BKK) has announced.
According to the announcement, significant preparatory work began on the Chain Bridge and its surroundings earlier this week. The contractor AHíd Zrt. will use two cranes – one on each riverbank as part of the construction.
The crane in Pest has already been erected. Standing 45 metres tall, the structure can lift up to 30 tonnes to a height of 29.75 metres—the reinforced concrete weights of the structure clock in at 100 tonnes.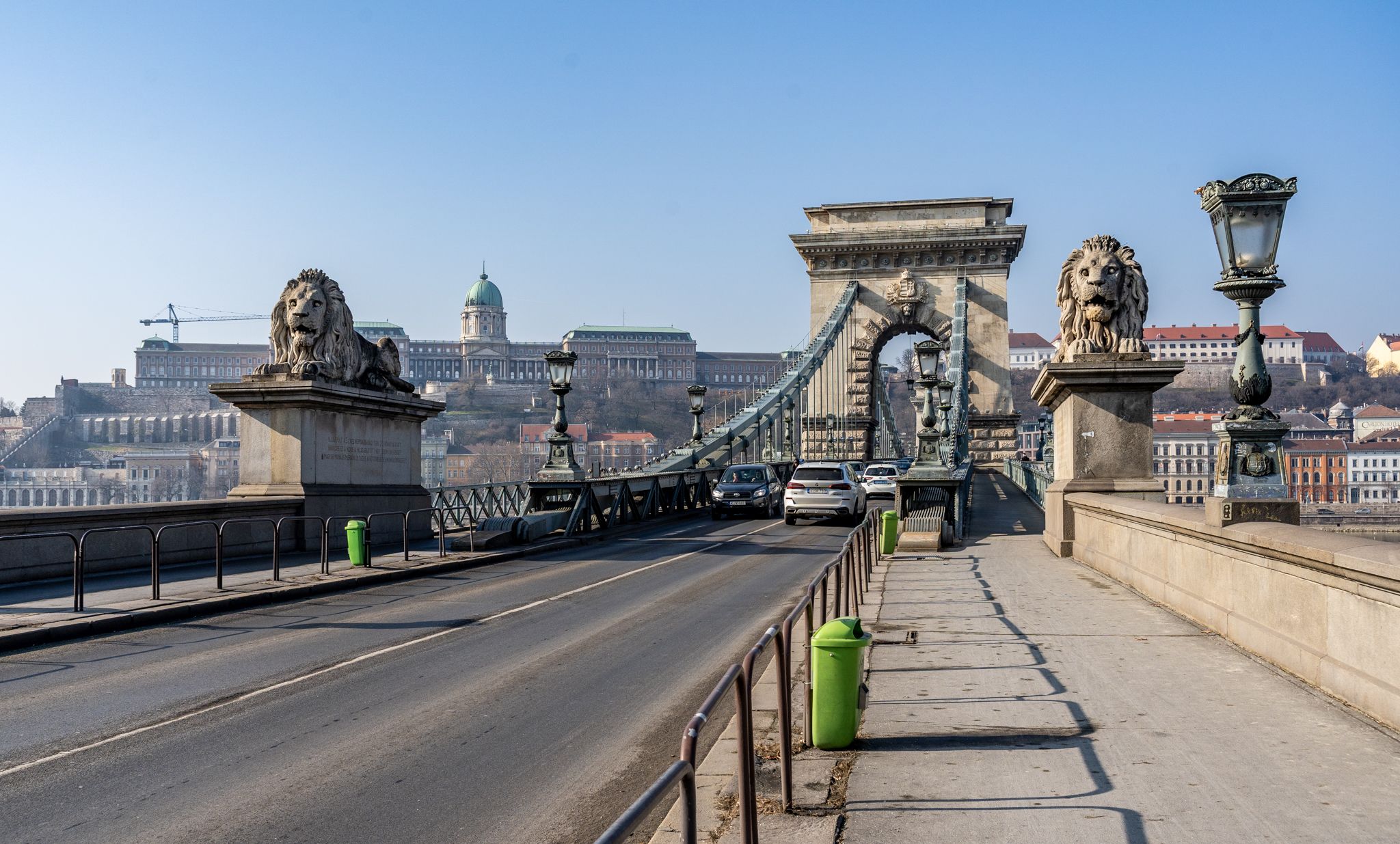 The renovation of the Chain Bridge will be completed in 2023 (Photo: Balázs Both/pestbuda.hu)
BKK also noted that the base of the crane had to be piled because, according to preliminary surveys, this is the only way the soil will be able to withstand the load of the crane. Until the bridge is closed on 16 June, road traffic, including day buses 16 and 105, as well as night buses 916 and 990, will run on their usual routes between Clark Ádám Square and Széchenyi István Square. Passengers can travel for free between these two stops.
Road traffic is expected to return to the bridge in December 2022, but the pavements will remain work areas until the renovation is completed by 2023. Construction work is expected to be completed in August 2023, after which the technical acceptance procedure may begin. The goal is to open the renovated Chain Bridge on Budapest's 150th birthday, the BKK has stated.
Source: MTI
Cover photo: Chain Bridge will be completely closed on 16 June (Photo: bkk.hu)