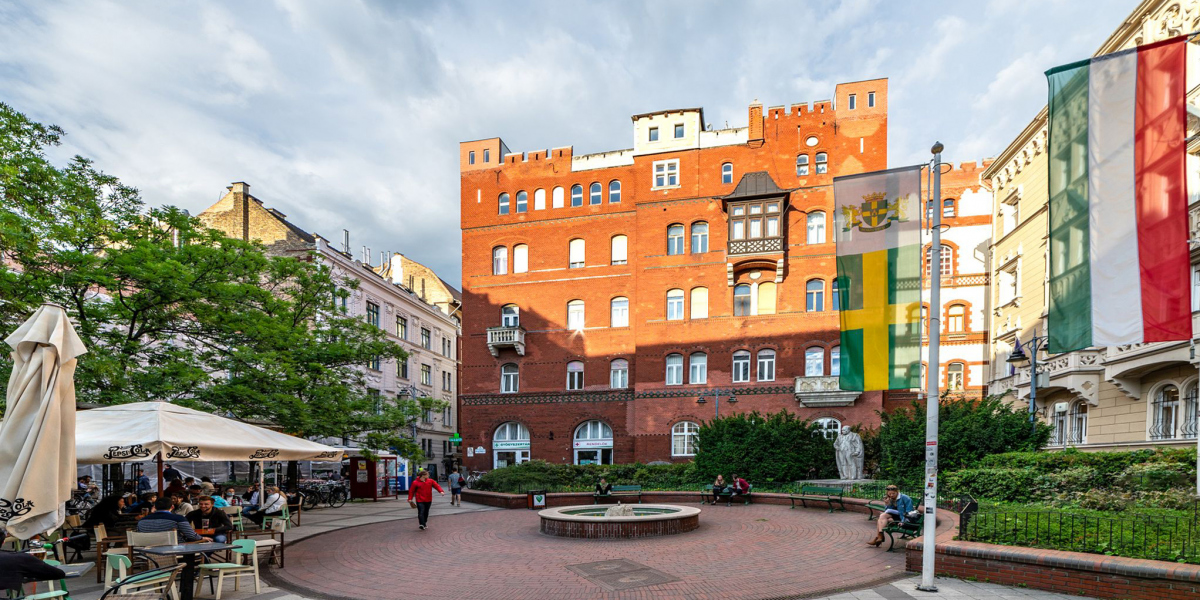 Fountain on Mikszáth Square under renovation
Hungarian version of the article: Felújítják a Mikszáth tér szökőkútját Józsefvárosban
Maintenance of the fountain last renovated in 2014, but out of operation for the past two years will begin in the middle of June.
The fountain in front of the statue of Kálmán Mikszáth of the Mediterranean-style Mikszáth Square in the Palace District of Józsefváros. However, it has been out of order for two years. The 8th District's website, jozsefvaros.hu, reports that after 14 June the works will start under the management of Józsefvárosi Gazdálkodási Központ Zrt. A complete renovation is expected. The costs are estimated at 1.5 million HUF.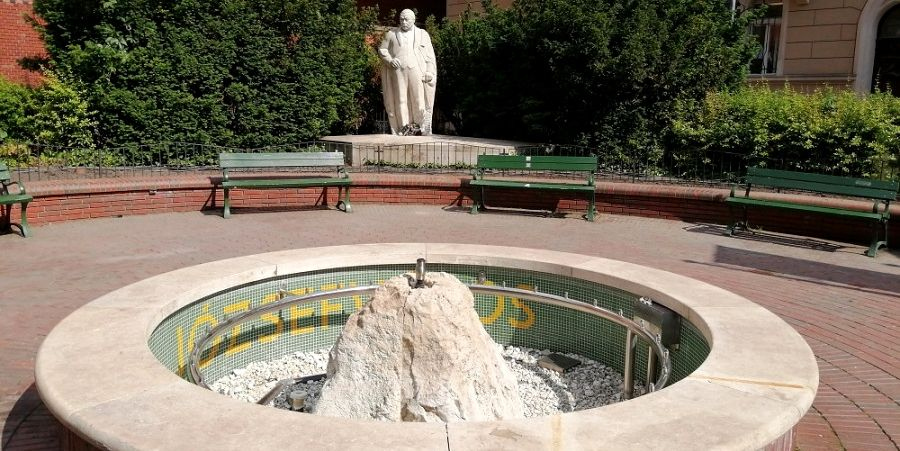 The fountain in Mikszáth Square has not been broken for two years (Photo: jozsefvaros.hu)
The renovated and beautified fountain on Mikszáth Kálmán Square was inaugurated in 2014 as the central piece of the square. The inner surface of the fountain was covered with small mosaic stones. The limestone crown edge was cleaned, sanded and coated with a protective layer.
Thirty-eight water jets propelled water into the air in two different modes every 10 minutes. The fountain was equipped with a water circulation system with a chemical dosing system. The circular pool of the ornamental fountain is covered with clinker bricks on the outside and blue tiles on the inside. The rim can be used as a bench.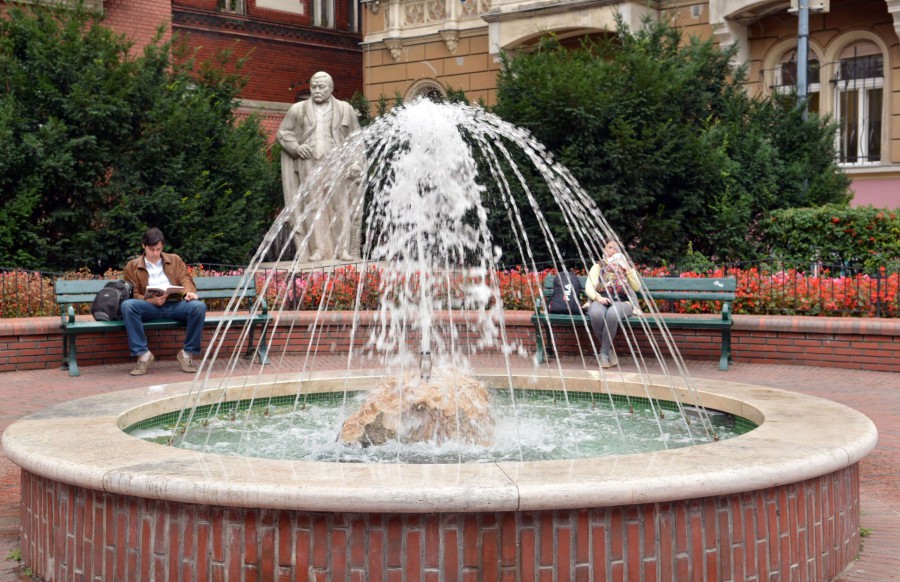 The beautified fountain was unveiled in 2014 (Photo: jozsefvaros.hu)
Cover photo: The fountain can be seen in the middle of Mikszáth Square (Photo: Balázs Both/pestbuda.hu)