Last week, the demolition of the chain structure of the Chain Bridge began, which is still ongoing, BKK said in a statement. The old reinforced concrete road slab is sliced and transported piece by piece. Meanwhile, the first elements of the bridge's new steel decking structure have already been manufactured in Csepel.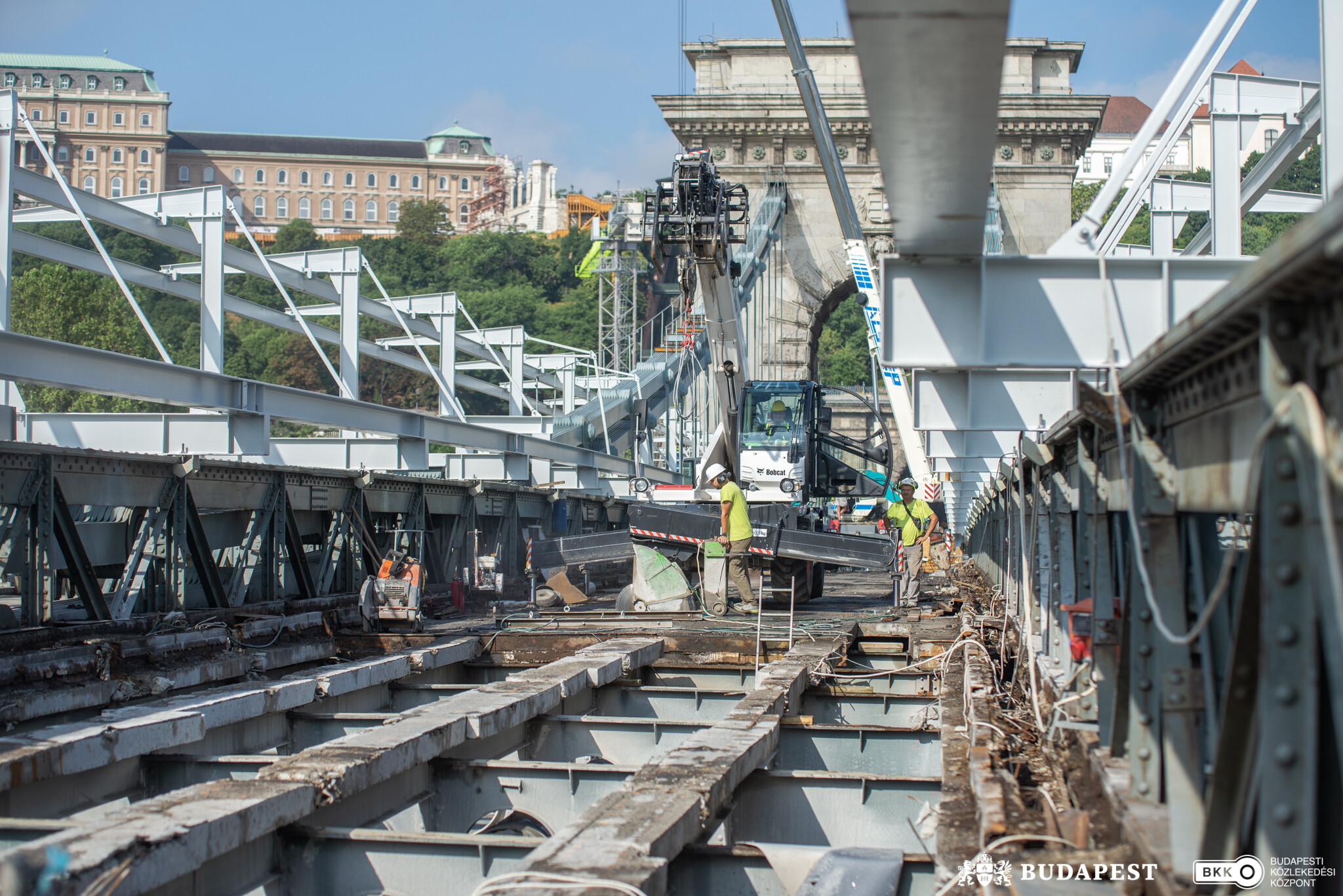 Demolition of the Chain Bridge roadway (Photo: BKK.hu)
As they write, the so-called orthotropic steel decking that replace the aged reinforced concrete slab structure are significantly lighter than their predecessors. As a result, the weight of the bridge is reduced, and steel can be better combined with the remaining elements of the historic Chain Bridge. A total of 94 such orthotropic steel deck plates are made.
An average course board weighs about 6 tons and measures 3.4 x 7.3 meters. After being coated with a layer of anti-corrosion coating, the first new steel elements are scheduled to arrive at the Chain Bridge in the coming weeks.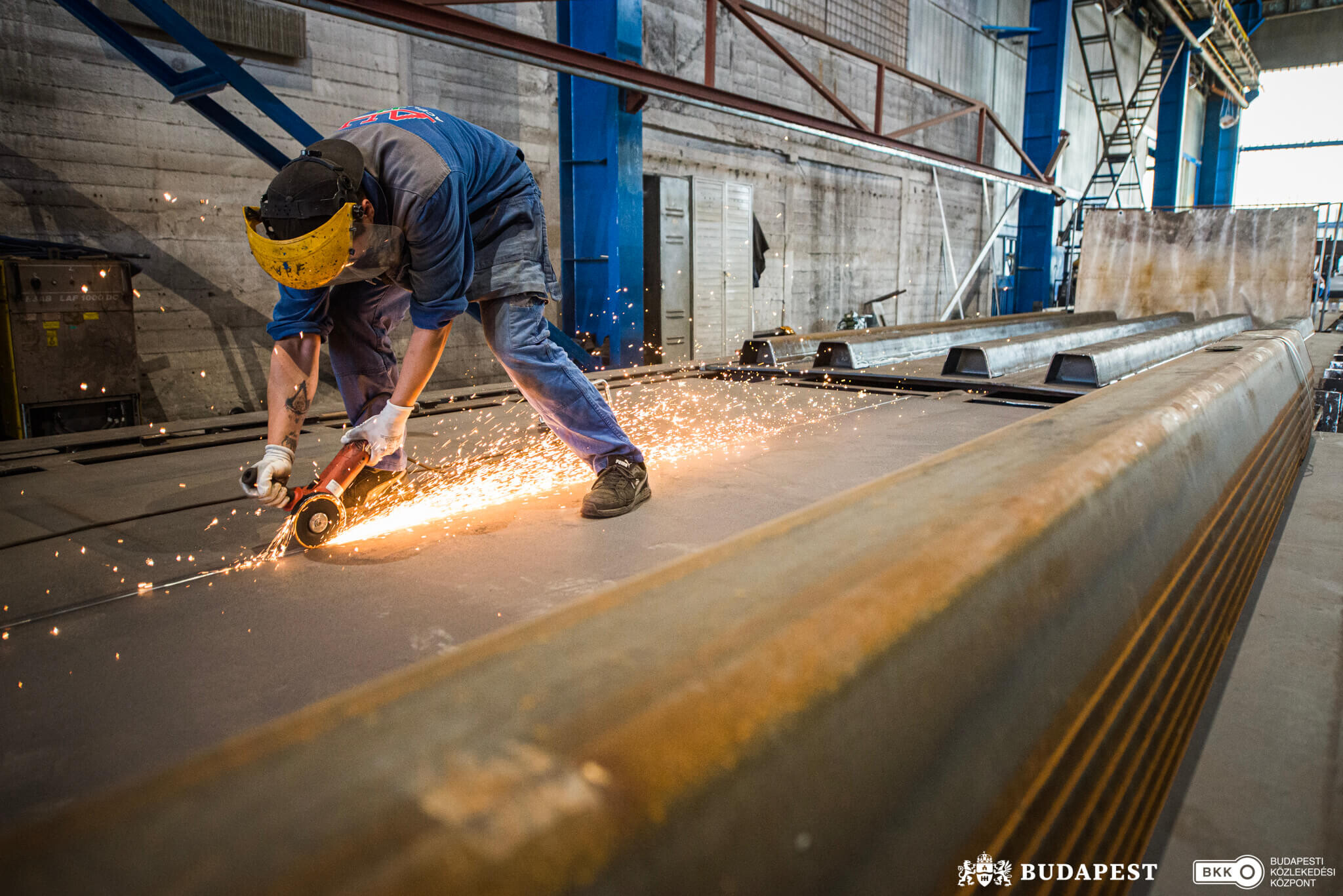 The first elements of the new steel decking structure of the bridge were also manufactured in Csepel (Photo: BKK.hu)
According to the announcement, the installation of the new steel deck plates will follow the demolition and repair and corrosion protection works of the remaining steel structures of the Chain Bridge. Elements of the new deck structure will be transported to the site by road with a special route permit.
More than three decades after its last renovation in the 1980s, the Chain Bridge, one of the symbols of the nation (and of course Budapest), will be reborn from mid-May 2021. The contractor AHíd Zrt. Started the renovation works of the crossing with the removal of metal and ammunition from the Danube, then a tower crane was erected on the Pest side, the Clark Ádám Square was rebuilt, and the suspended scaffolding of the Chain Bridge was completed.
The bridge was completely shut down from traffic on 16 June . One and a half weeks later, during the removal of metals and ammunition, a Turkish-era cannonball was lifted out of the water, and by the end of June, a tower crane had also been erected on the Buda side.
The renovation of the Chain Bridge will be completed by 2023.
Source: BKK
Cover photo: Instead of the old reinforced concrete, steel deck plates will be placed on the Chain Bridge during the renovation (Photo: BKK.hu)