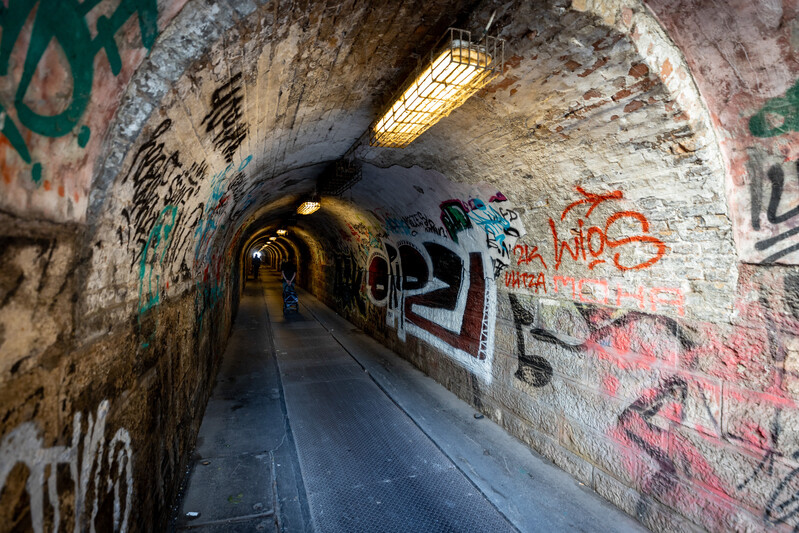 Budapest's oldest and most neglected pedestrian tunnel is finally being renovated
Hungarian version of the article: Végre felújítják Budapest legrégebbi és legelhanyagoltabb gyalogos alagútját
August 17, 2021 at 4:30 PM
The pedestrian underpass built in 1874 connecting Bajza Street in the 6th District with Bulcsú Street in the 13th District, which runs from the Nyugati railway station, has been in extremely poor condition for decades, and is also dirty and dangerous. However, the underpass, almost the same age as the capital, is now being renovated, so it will be closed to traffic on 23 August and will only reopen in the autumn.
One of the worst and rather infamous pedestrian underpasses in Budapest, which connects Bajza Street in Terézváros with Bulcsú Street in Angyalföld, and is a little more than 188 meters long, is going to be renovated. The underpass, built in 1874, which at the time was designed to wean people off dangerously running over rails, has been in a neglected condition for decades.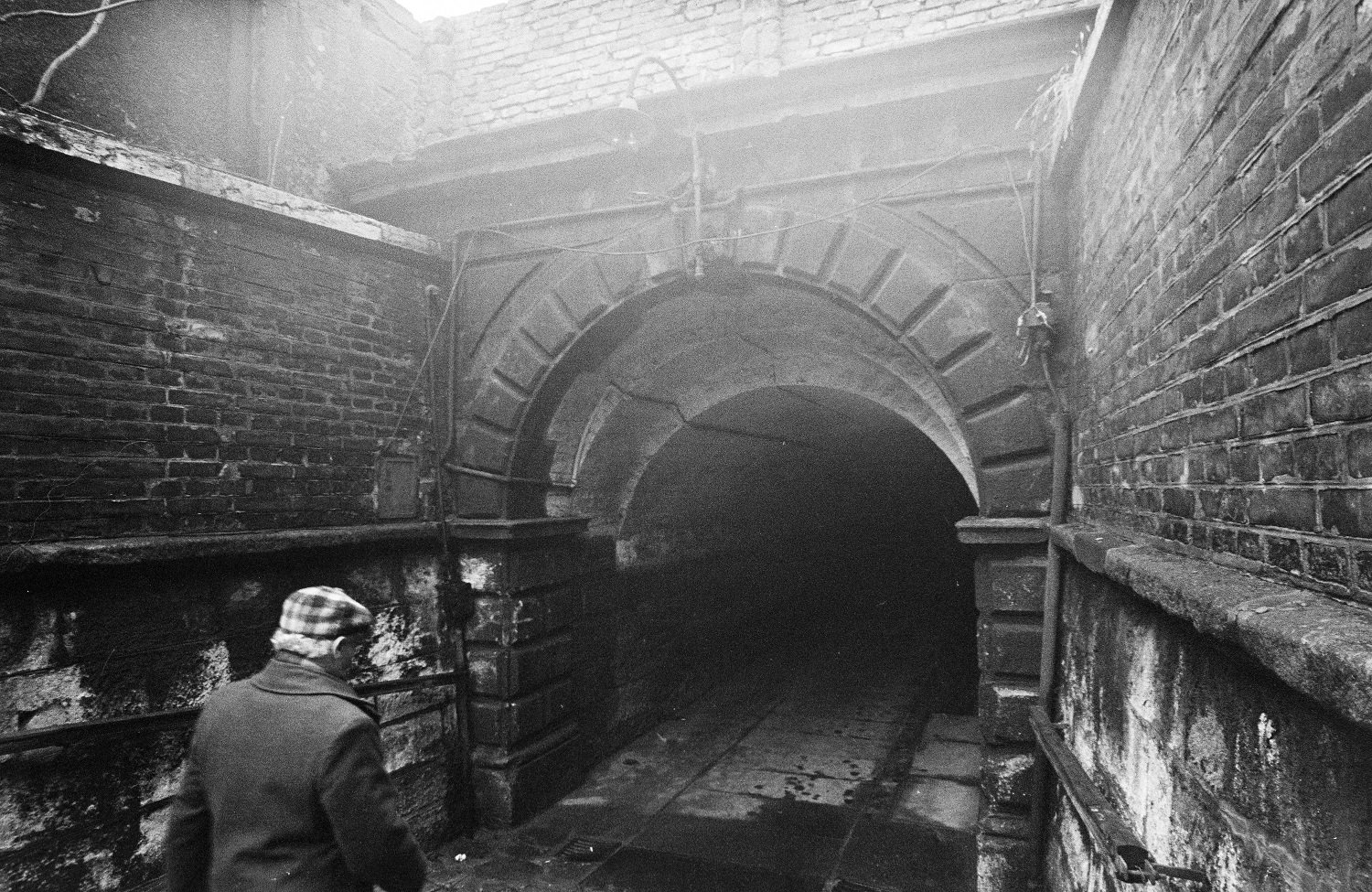 The underpass was not in better condition in 1974 than it is today (Photo: Fortepan / No.: 204793)
However, the dark, dirty, accident-prone underpass will soon be renovated - as it can be read on the website of the 6th District. As they write, the renovation of the degraded underpass, which is dangerous due to unseparated bicycle traffic and has not been cleaned before, was hampered by the complicated ownership and maintenance relations (besides Terézváros, MÁV, the 13th District and the capital are also interested).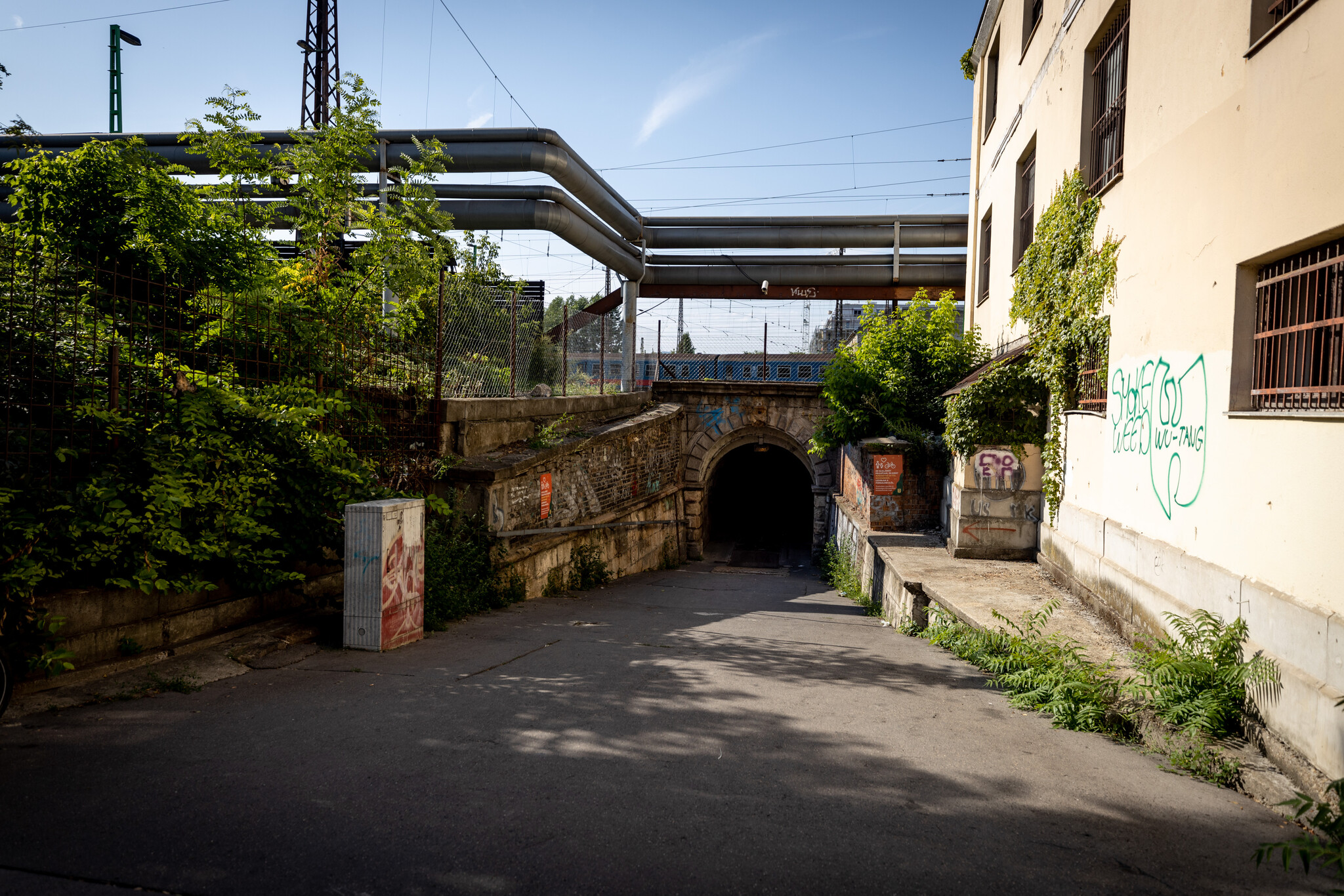 The underpass will be closed on 23 August, and its renovation is expected to last until November (Photo: Facebook / Terézváros)
However, during the works that will start after 23 August, the underpass, which is almost the same age as the capital, will be renewed: the lighting will be dismantled and rebuilt, the entire inner surface and exterior facades of the underpass will be tidied up, the utility trench under it will be eliminated, and the former dangerous plating will be changed. The tunnel will now be cyclist-friendly, which will also ensure safe pedestrian traffic, they wrote.
The work will take several months, and the subway is expected to be closed throughout the fall, they added.
Cover photo: The Bajza street underpass (Photo: terezvaros.hu)