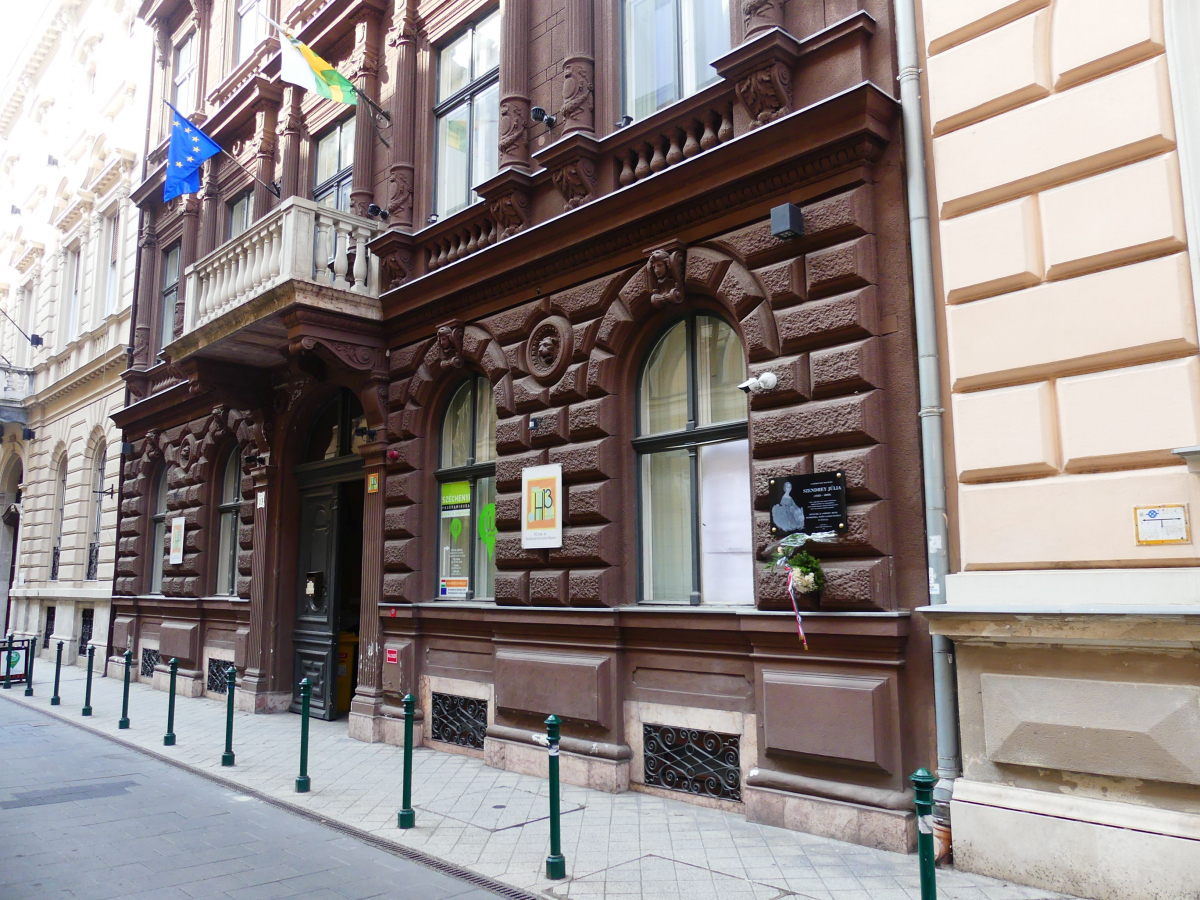 A memorial plaque was erected on the former residence of Julia Szendrey
Hungarian version of the article: Emléktáblát állítottak Szendrey Júlia egykori lakóházán
September 7, 2021 at 5:30 PM
In the last months of her life, she lived at 13 Horánszky Street, formerly Zerge Street, in Józsefváros. Júlia Szendrey, poet, writer and translator, Petőfi's wife and muse. His memory is now commemorated by a plaque on the façade of a house in the Palace Quarter.
On the anniversary of her death, a memorial plaque to Júlia Szendrey was unveiled on the 6th of September at 13 Horánszky Street (formerly Zerge Street). Petőfi's wife, who later became known as a writer, poet and translator, moved to the ground floor of the house in Józsefváros in 1867, where she lived until her death in 1868.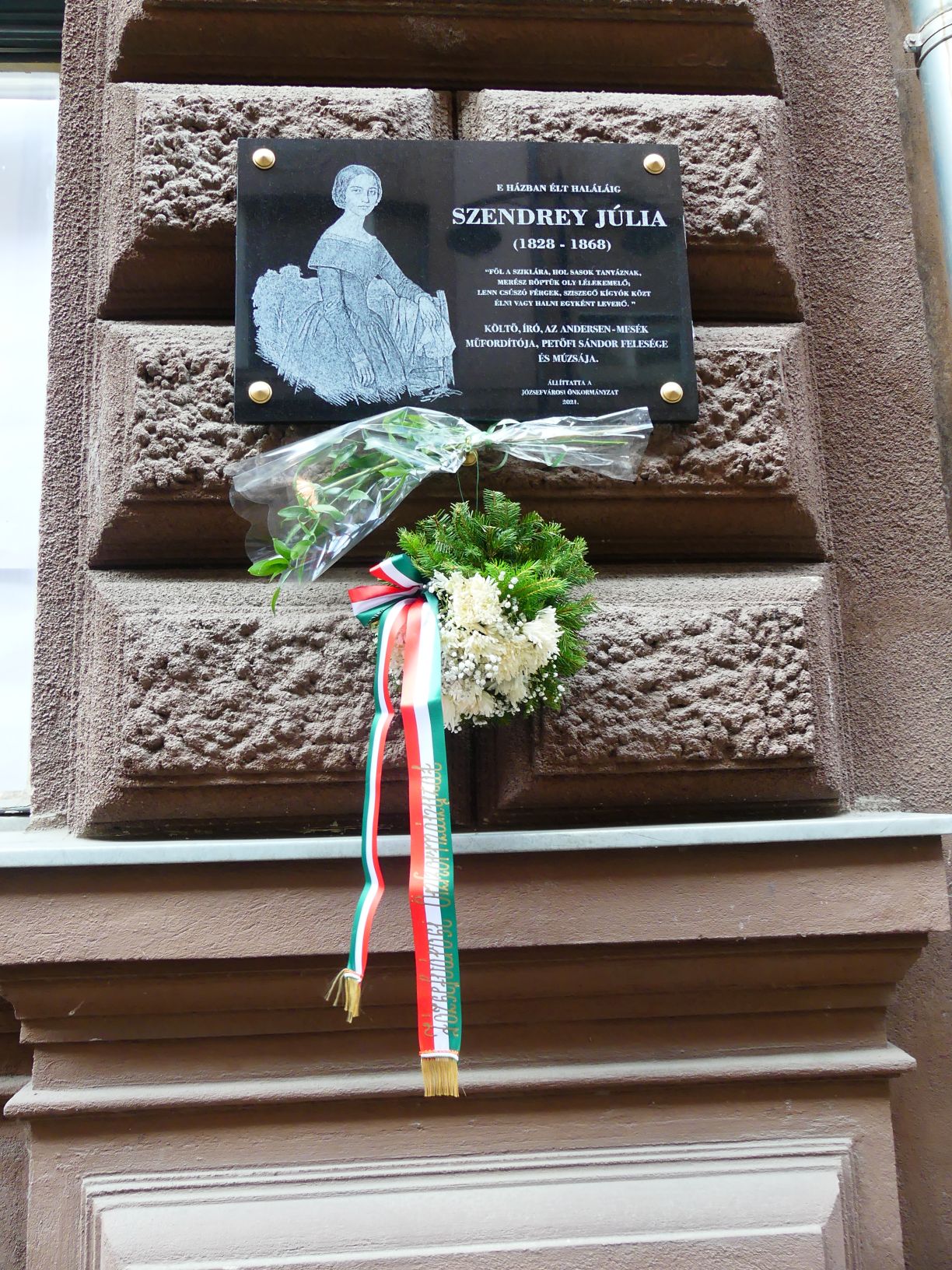 Memorial plaque of Júlia Szendrey on the building at 13 Horánszky utca. The plaque was erected by the Józsefváros Municipality (Photo: pestbuda.hu)
Although Gyula Krúdy described the Zerge Street apartment as poor, cold and windy in his 1930 story book, research on the life and literary work of Julia Szendrey shows the opposite.
The tenement house was built in 1865-66 according to the plans of Károly Hild, then bought by János Nadler, a bookbinder. The two nicest apartments in the house were on the ground floor, to the right and left of the gate. One of them was presumably occupied by the landlord himself, the other by Julia Szendrey with her daughter, the two maids, the governess and the cook.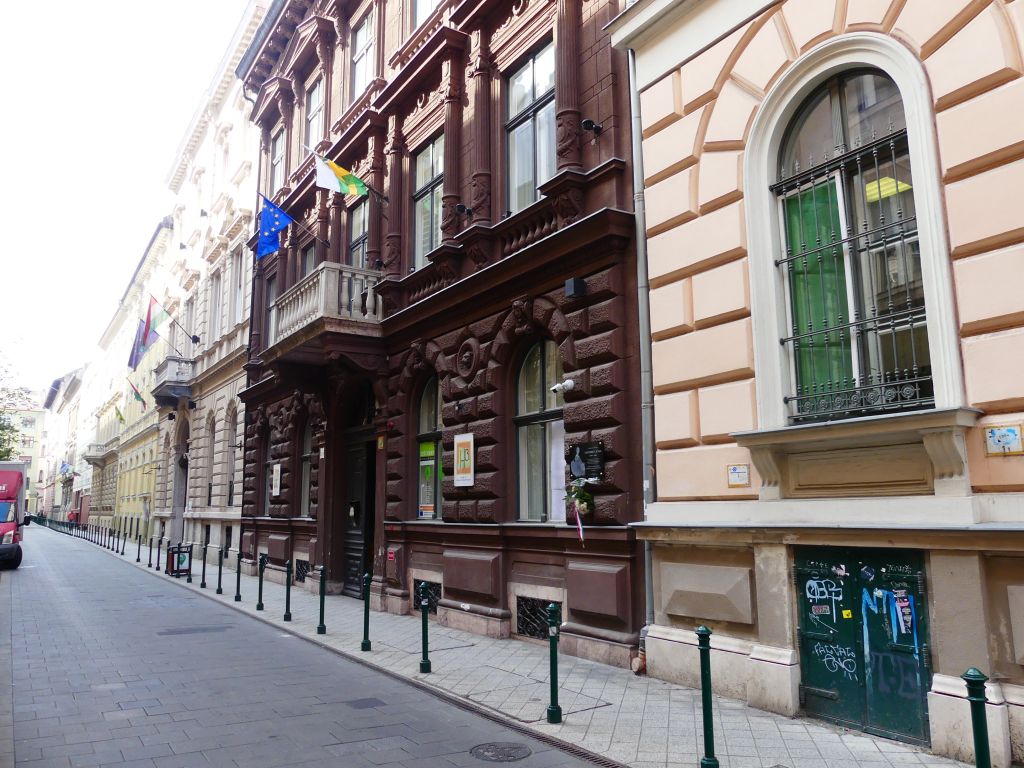 Petőfi's widow, who is also known as a writer, poet and translator, lived only a few months in Horánszky, once Zerge street; she died at the age of 39 (Photo: pestbuda.hu)
Photo: a memorial plaque was erected on the facade of the house at 13 Horánszky utca, in memory of Júlia Szendrey (Photo: pestbuda.hu)