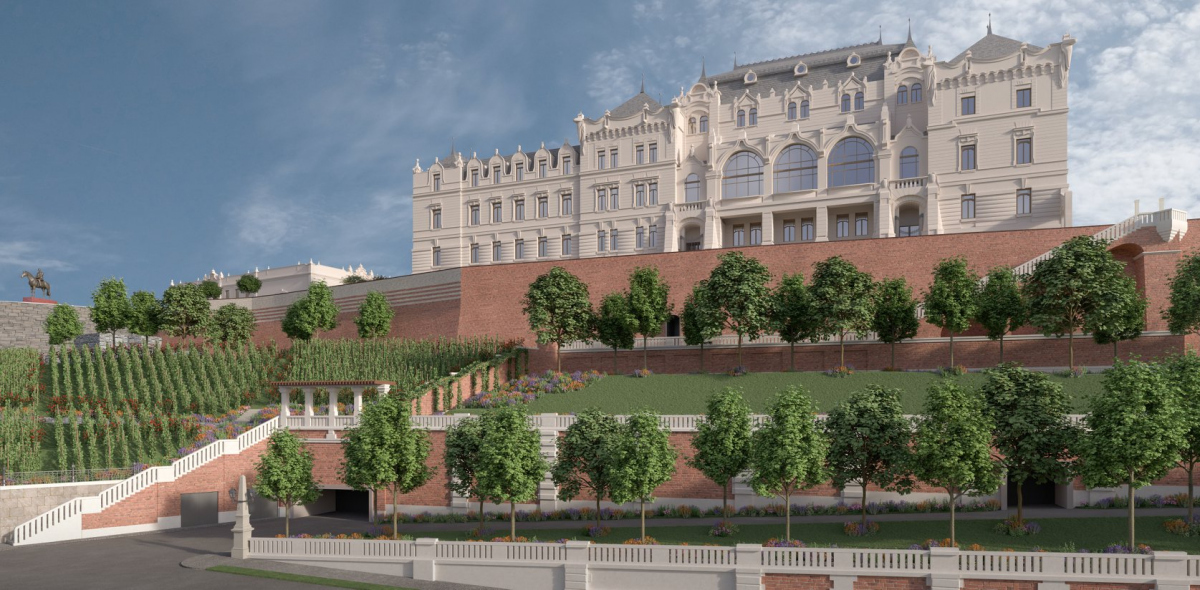 The foundation of the Archduke's Palace in Buda Castle is already under construction
Hungarian version of the article: Már építik a József Főhercegi Palota alapját a budai Várban
September 24, 2021 at 4:00 PM
Work on the foundations of the former palace of Archduke Joseph began in Buda Castle, Szent György Square. The building will be rebuilt according to the original plans under the National Hauszmann Program.
According to the information of the contractor Magyar Építő Zrt., construction of the foundation of the former József Archduke's Palace on Szent György Square has begun. Within the framework of the National Hauszmann Program, the palace will be rebuilt in its original condition, faithful to the plans of Flóris Korb and Kálmán Giergl.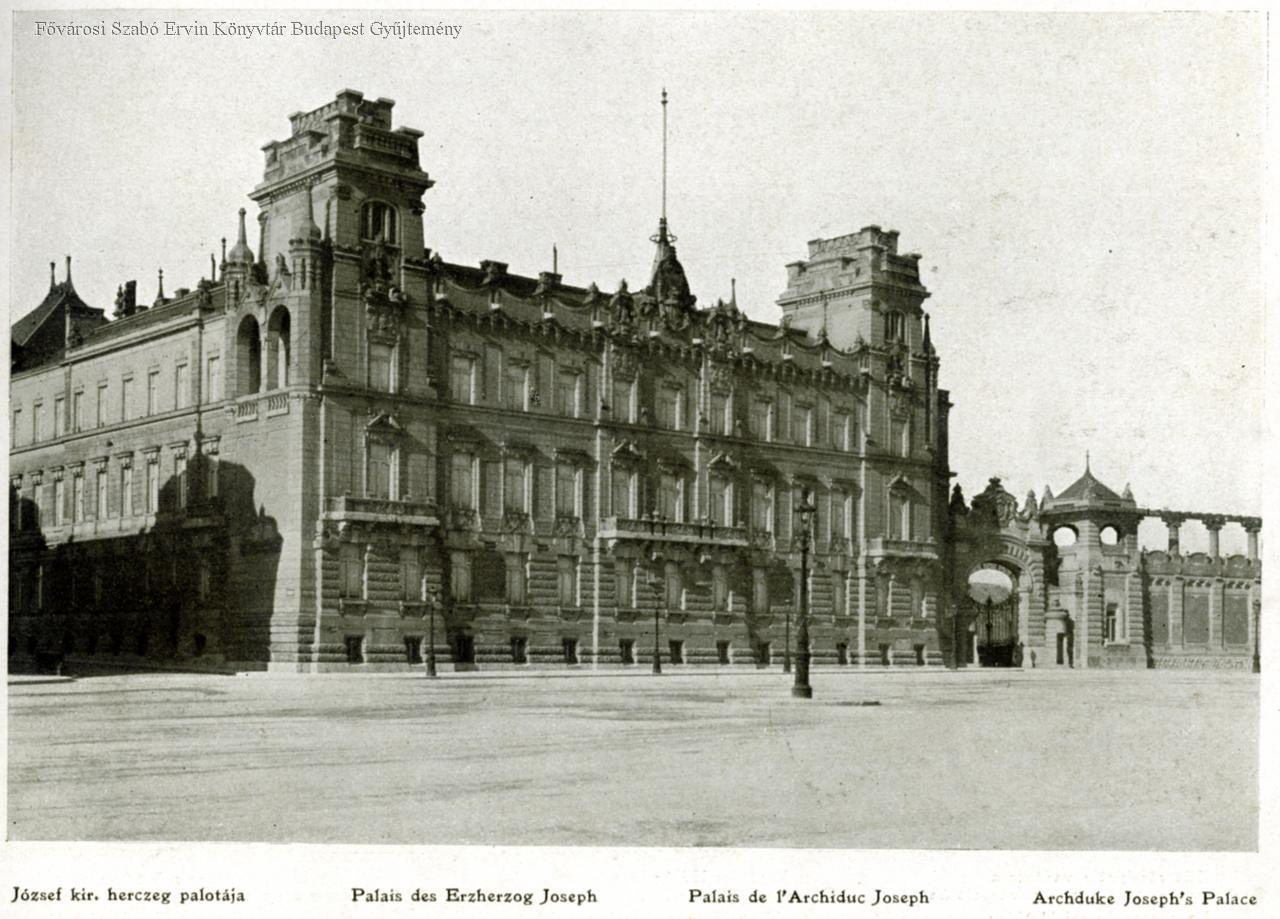 Palace of Archduke Joseph on a photograph taken around 1910 (Source: FSZEK Budapest Collection)
The former building stood on the west side of St. George's Square, overlooking Krisztinaváros, opposite of Sándor Palace. The direct predecessor of the palace was built by Count József Teleki in 1789, in the Classicist style. The building became the property of the former commander-in-chief of the Royal Hungarian Army, Archduke József Károly Lajos of Habsburg-Lorraine in 1892, when it was remodeled in a historicist style based on the plans of the designers Korb and Giergl. The building then gained the shape which is now being reconstructed.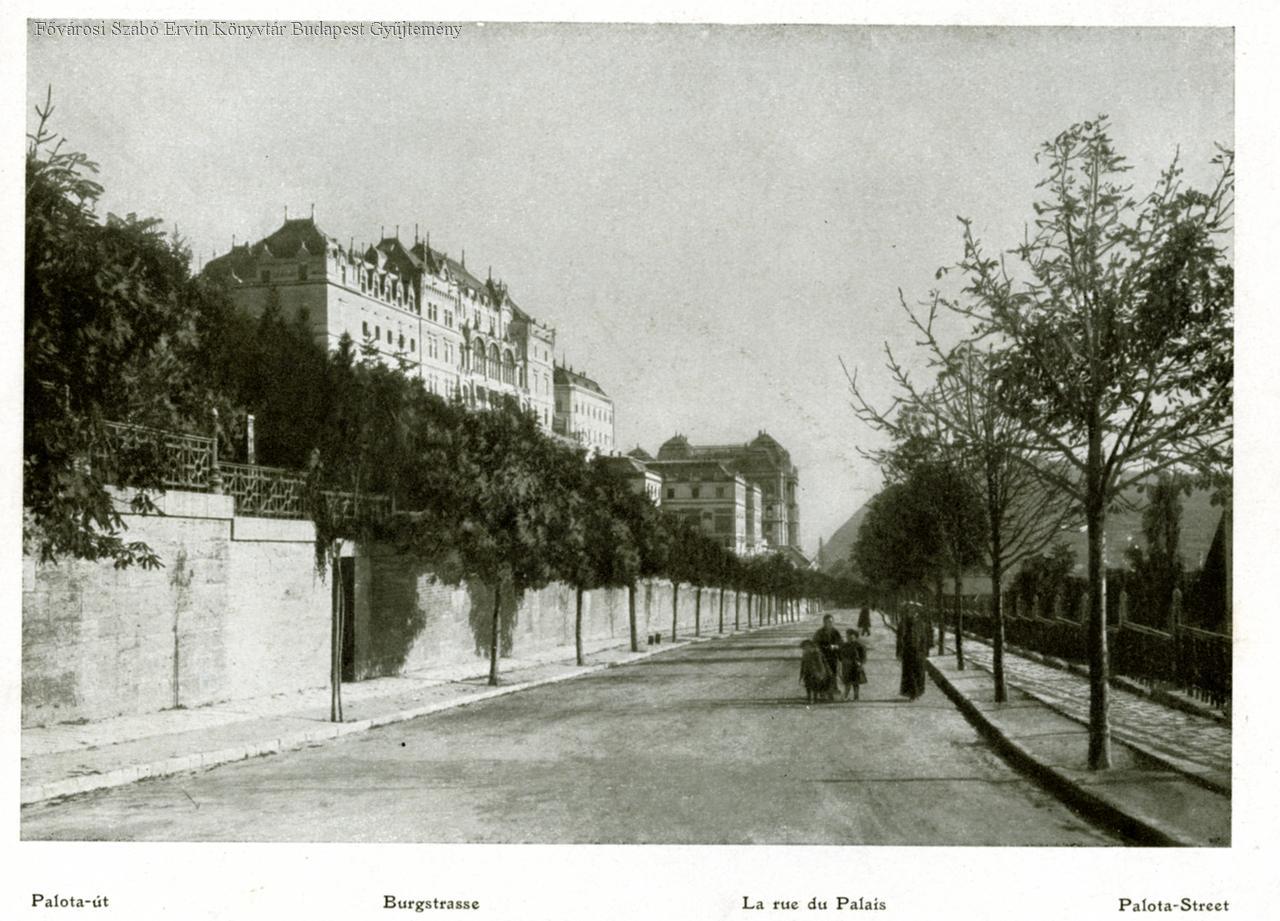 The facade of the former building facing Krisztinaváros, photographed from Palota út, by Mór Erdélyi in 1910 (Source: FSZEK Budapest Collection)
During the siege of Budapest in 1944, the western façade was hit several times, but its renovation did not take place. A workers' hostel was first built in it, and in 1968 it was completely demolished. For a long time, only a ruined garden, closed to visitors, reminded us that a beautiful palace once stood here.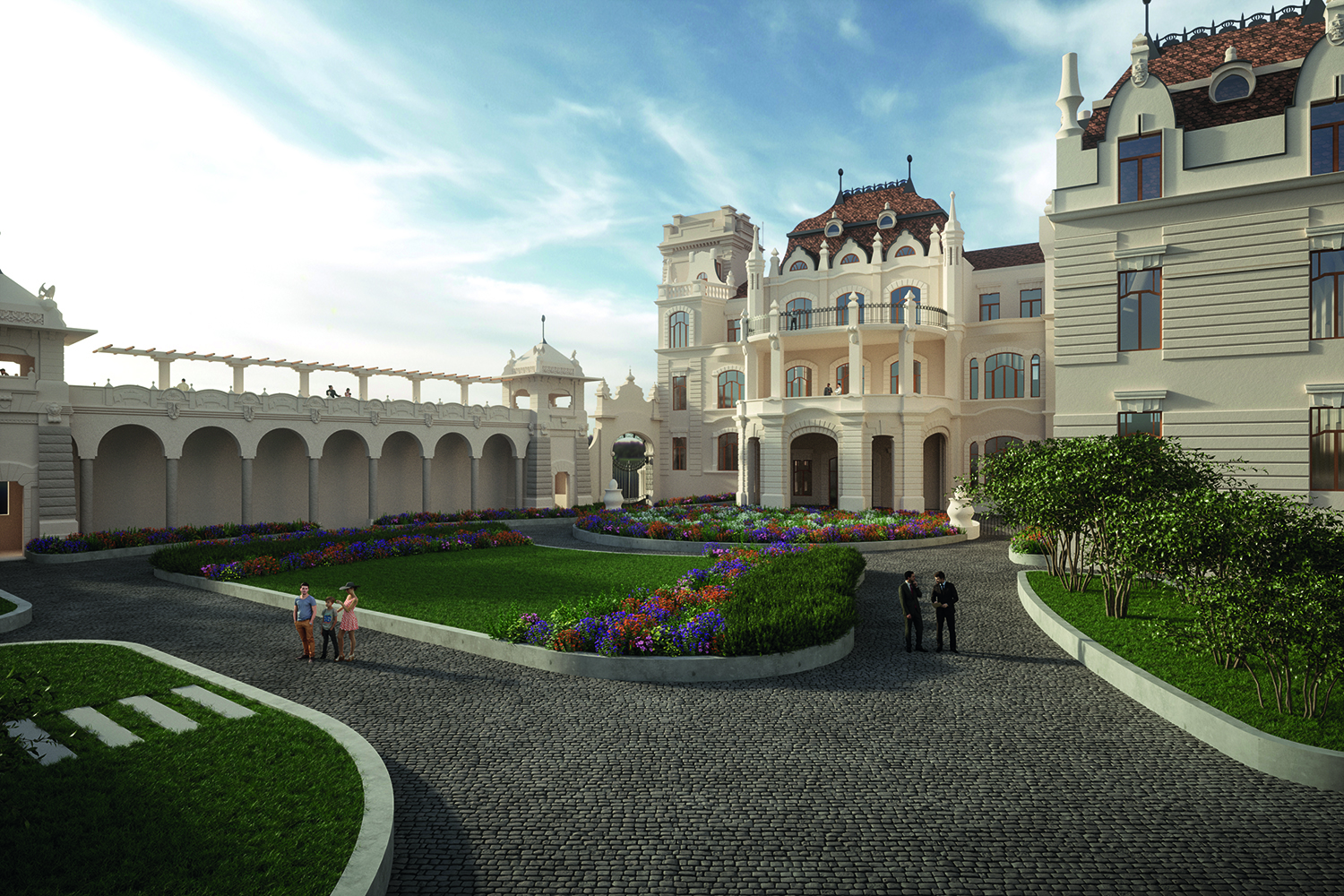 Visual design of the rebuilt palace, with the palace garden in the foreground (Source: National Hauszmann Program)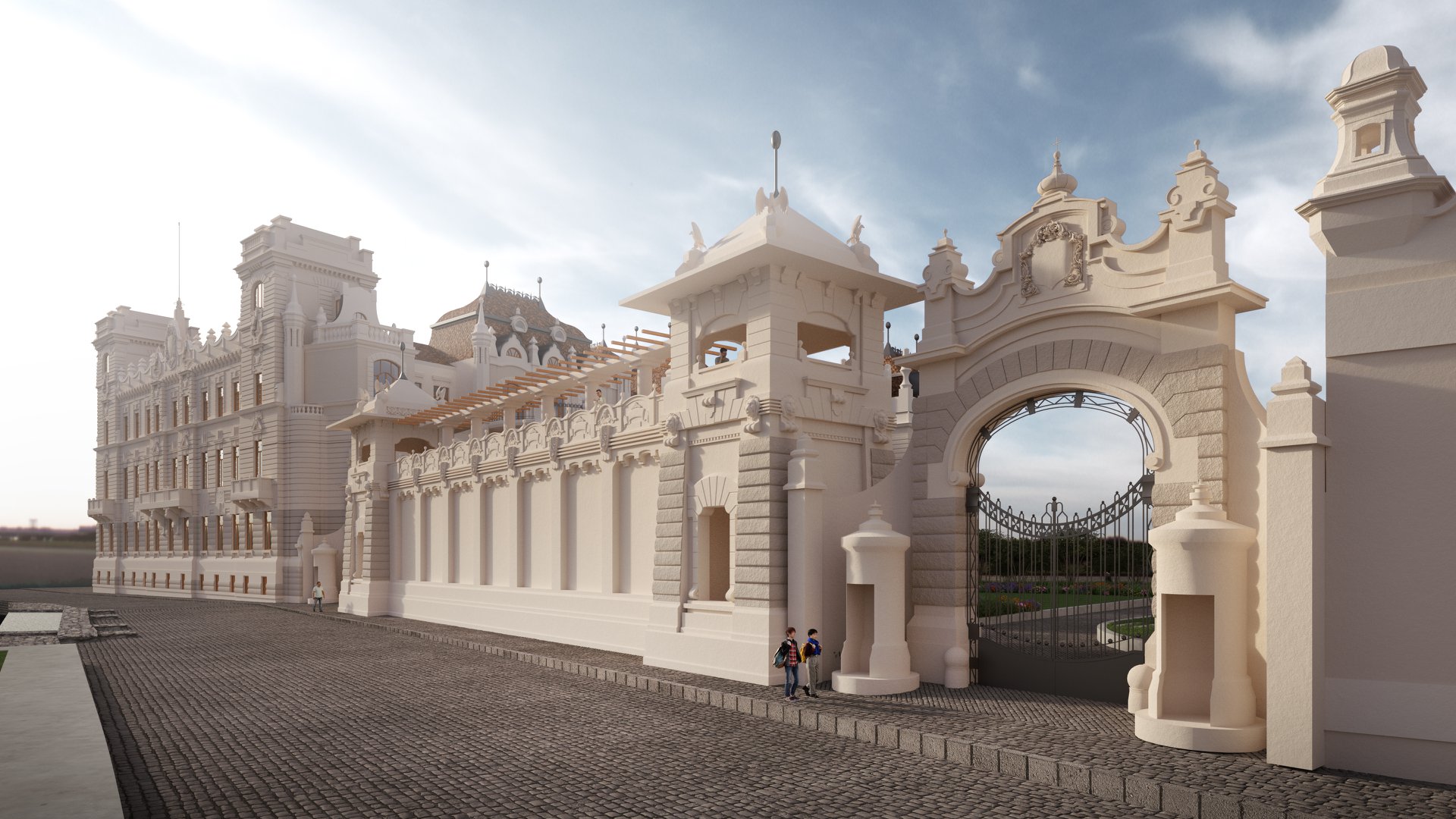 Visual design of the arcade loggia building bordering the palace and its garden (Source: National Hauszmann Program)
Cover photo: Visual design of the reborn Archduke Joseph (Source: National Hauszmann Program)