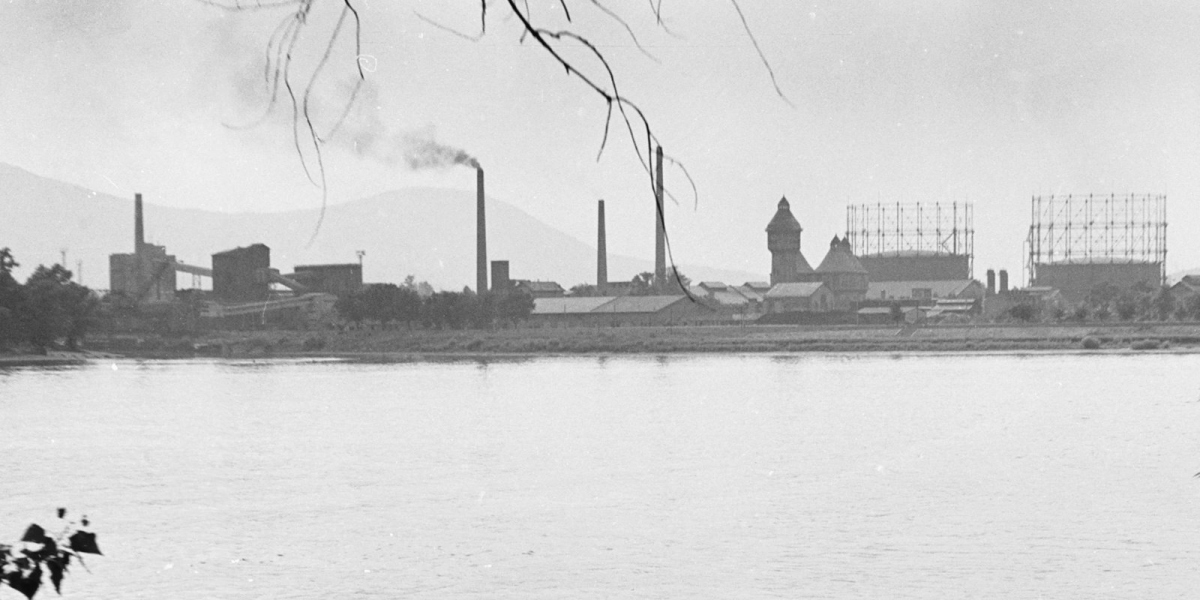 When gas no longer came from the factory - This is how Budapest switched to the new heating method
Hungarian version of the article: Amikor már nem gyárból jött a gáz – Így állt át Budapest az új fűtési módra
January 31, 2022 at 10:00 AM
In Budapest, it has been decided for half a century to displace air-polluting coal heating from the city centre and switch to gas. At that time, two types of gas were used in households: town gas made of coal and natural gas. Over time, however, the former has been increasingly displaced by more efficient natural gas, which has required the rebuilding of networks and the replacement of gas appliances. Fifty years ago, in 1972, the changeover received a great deal of momentum, but it was accompanied by casualties: the days of the Óbuda Gas Factory, which produced town gas, were numbered since then.
Natural gas is available in most of Budapest today. Fifty years ago, however, there was a great deal of demand for gas, which was not even natural gas, yet it could not be fulfilled, there was not enough capacity. Fifty years ago, Népszabadság wrote that in 1972 a total of 17,000 gas heating permits were planned to be issued in the capital. As the paper wrote on 30 January 1972:
"The capital is spending 400 million forints to improve gas supply this year. Of this, about 50 kilometres of pipelines will be laid during the network development, which will be suitable not only for the transport of town gas but also for natural gas. "
In Budapest, town gas has been available since 1855, produced in gas factories by heating coal. At that time, gas was still largely used for lighting, it was used for heating, water heating and cooking only later, and there were even uses that are not typical at all today (gas lamps are still available in Budapest, in some public spaces), so refrigerators, irons, or even hairdryers in hairdressers were operated by gas.
The most widespread gas stove, the FÉG T4 type stove in an advertising photo (Photo: Fortepan / No.: 209239)
However, in the second half of the 20th century, a new alternative appeared, natural gas, which had long been used in parallel with town gas. Natural gas, as its name implies, is mined, as is oil. Of course, this does not go untreated to consumers either, but it does not have to be produced separately from coal. Another big advantage over town gas is that it has roughly double its calorific value, ie half as much of it is enough.
Fifty years ago, in 1972, 17,000 new gas permits were planned to be issued, mainly to connect those parts of the city that had previously been designated under the Budapest Air Cleanliness Program. One of the major causes of urban air pollution in the 1960s was not traffic but the smoke from coal-fired stoves in homes. Therefore, in the city centre, where it was possible, the switch to district heating was supported, while where it was not possible, gas heating, ie in 1972 expanding the gas network in the 5th and the 13th district was planned. Fifty years ago, together with previously issued permits, they wanted to connect 18,000 consumers to the grid and also distribute gas heating. At that time, only 105,000 apartments in the capital were heated by gas.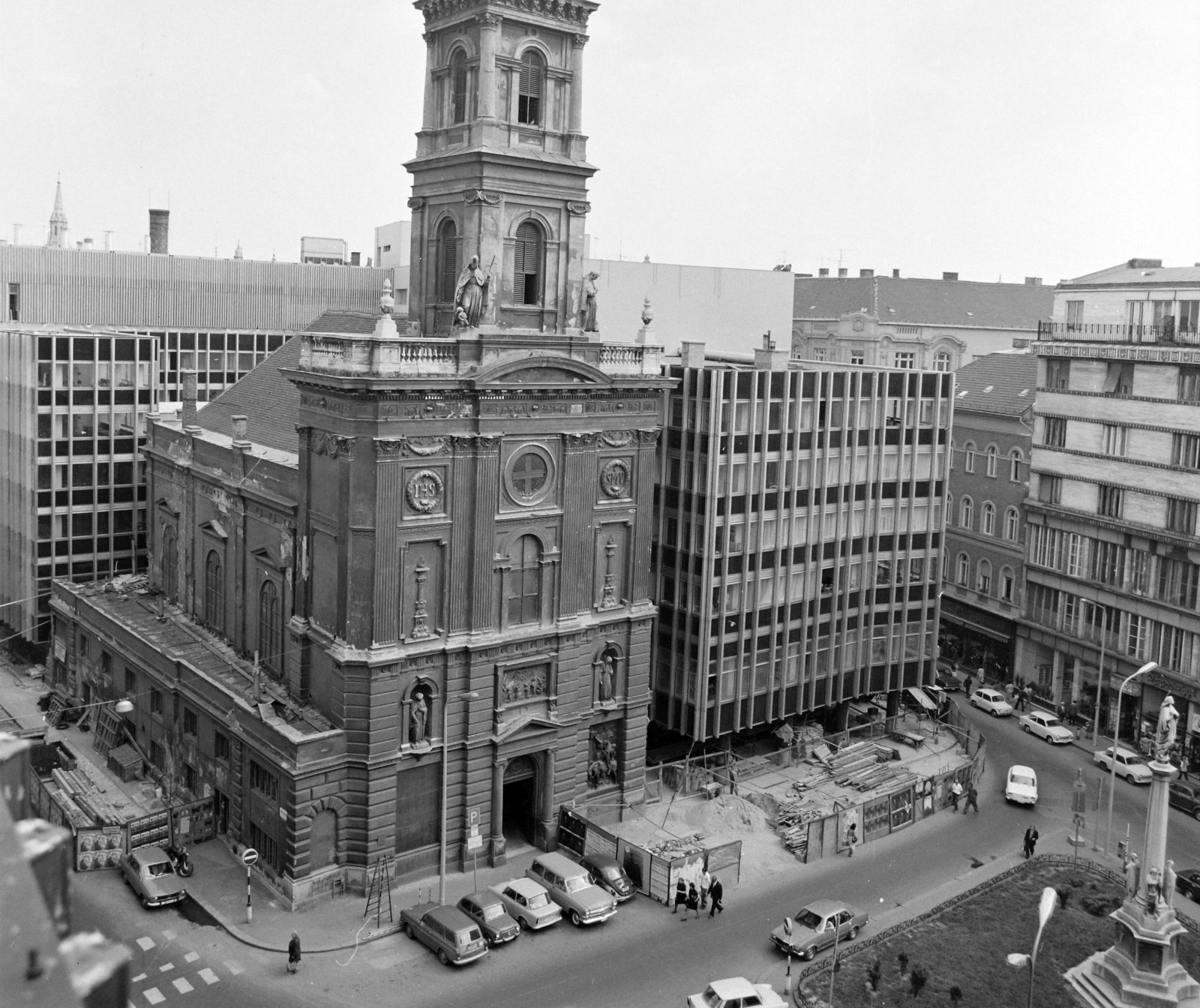 They wanted to displace coal-fired heating, mainly in the city center (Photo: Fortepan / No.: 99134)
In addition to increasing the size of the gas network, the transition to natural gas also took place, which meant the conversion and occasional replacement of gas appliances, but in the inner city areas the pipelines often had to be replaced. A large-scale natural gas program was launched in the capital in 1971, completely displacing town gas in a decade and a half. Consumers were not charged for the switchover, and obsolete appliances that could not be converted to natural gas were replaced free of charge by the gasworks. Of course, the costs were not really affordable for the population, as at that time the average cost of changeover for a household reached 7,000 forints, which corresponded to several months' average salary. The price of gas also changed, as less was needed from natural gas, but a cubic meter of it was more expensive than of town gas, which had the same price since 1946, and as the energy content of town gas increased in the 1960s, it was even 7% cheaper than in 1946.
Gázművek [Gasworks] 50 years ago, in early 1972, planned to increase production by providing 35 million cubic meters more town gas and 80 million cubic meters of extra natural gas, as well as the changeover of 4,000 households.

The Óbuda Gas Factory at the beginning of the 20th century (Photo: FSZEK Budapest Collection)
By the way, the use of town gas was at its peak in 1972–1973. The total gas demand in Budapest (including natural and town gas) was 3.1 million cubic meters per day in 1971, but in 1972 it was already estimated at 3.6 million.
Experts have calculated that in the case of Budapest, gas energy will increase from 31.7% in 1970 to 60% in 1980 in terms of total energy consumption. Disconnection from town gas happened slowly over the next decade. In the city centre, the conversion of the flats in the 5th District to natural gas was completed by the end of October 1972, and the changeover of some parts of the 13th district was in progress.
The fact that natural gas spread in Budapest and took over town gas completely by the beginning of the 1980s was also a consequence of the fact that the town gas production plants were closed in a row, the last to cease production in 1984 was the Óbuda Gas Factory.
Cover photo: The Óbuda Gas Factory in 1969 (Photo: Fortepan / No.: 134225)