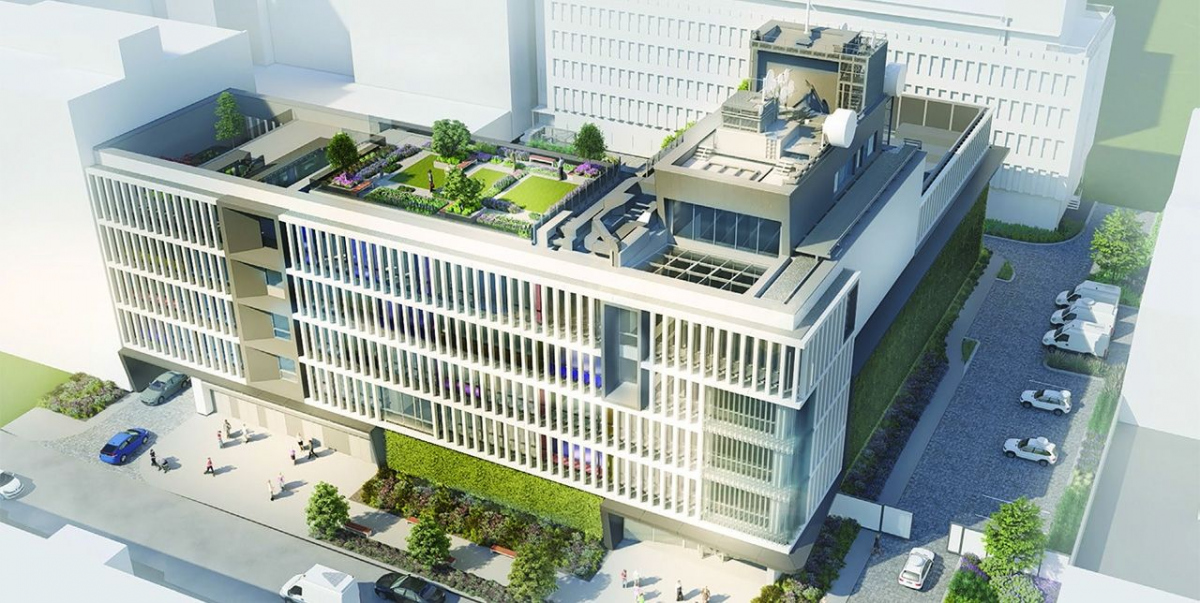 Building of the communications authority to be expanded on Visegrádi Street
Hungarian version of the article: Bővítik a hírközlési hatóság Visegrádi utcai épületét
September 11, 2020 at 2:00 PM
The building complex of the National Media and Info-communication Authority is to be expanded with a new multifunctional wing. The five-story building with three floors underground and two above road level will house offices, meeting rooms, a high-capacity data centre and an event hall.
Monika Karas, President on the National Media and Info-Communications Authority (NMHH) said that our future must be founded on our present and past, at a ceremony to mark the laying of the new wing's foundation stone.
The new building will be added to the complex under 106 Visegrádi Street and will be completed by 2022, as a result of a 17.7 billion HUF investment. The President of the NMHH added that the new building will open up much-needed space to allow the Authority to better complete tasks that have been carried out in tight spaces for decades, and also allow for international-grade technology to be integrated into the benchmarking tools used by the Authority.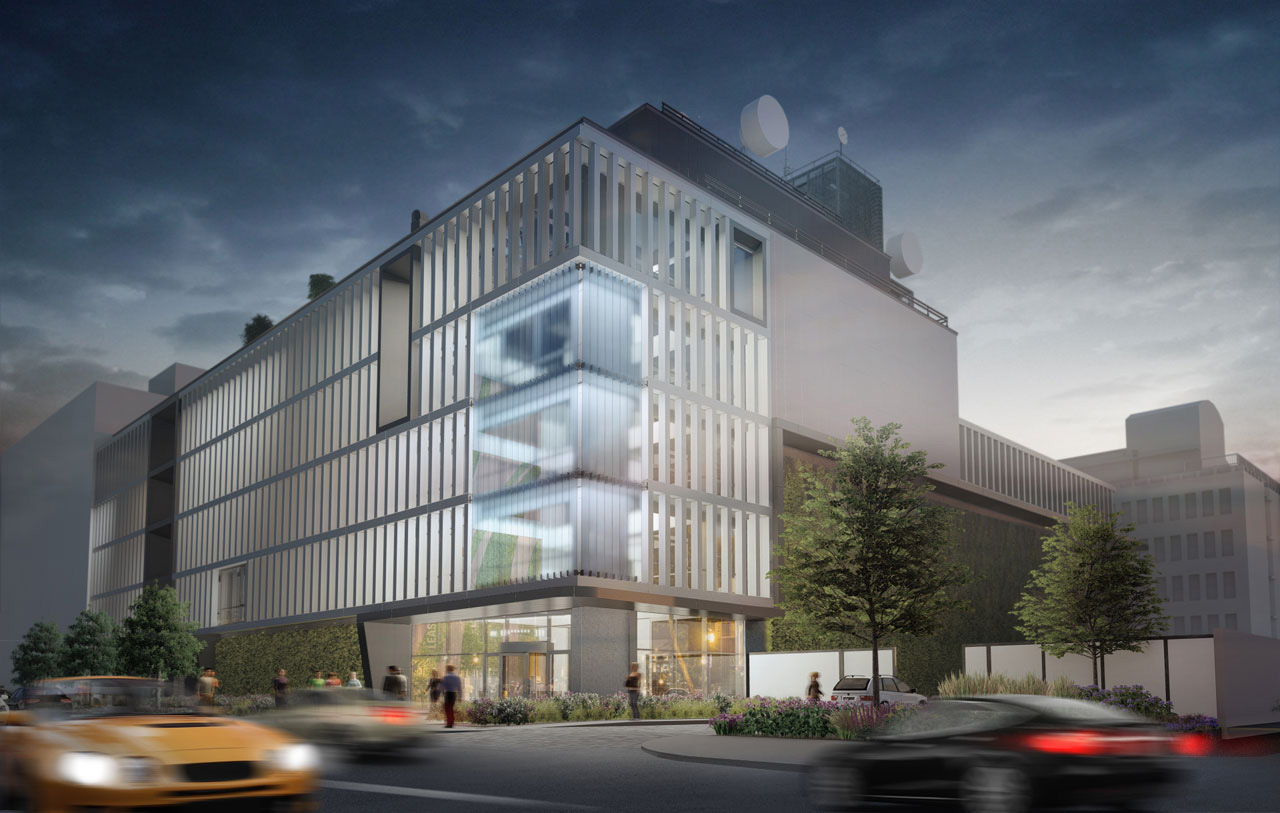 Exterior visual of the new building (Photo: nmhh.hu)
A planned laboratory will allow the benchmarking and testing of automated and autonomous vehicles, offering services unavailable elsewhere in the region – add Monika Karas to provide an example.
The president also added that the multifunctional building will ensure that the Authority has access to the required IT infrastructure to complete its work. The new building will house a major data centre, a measuring chamber unique in the whole of Europe, several offices and a conference centre.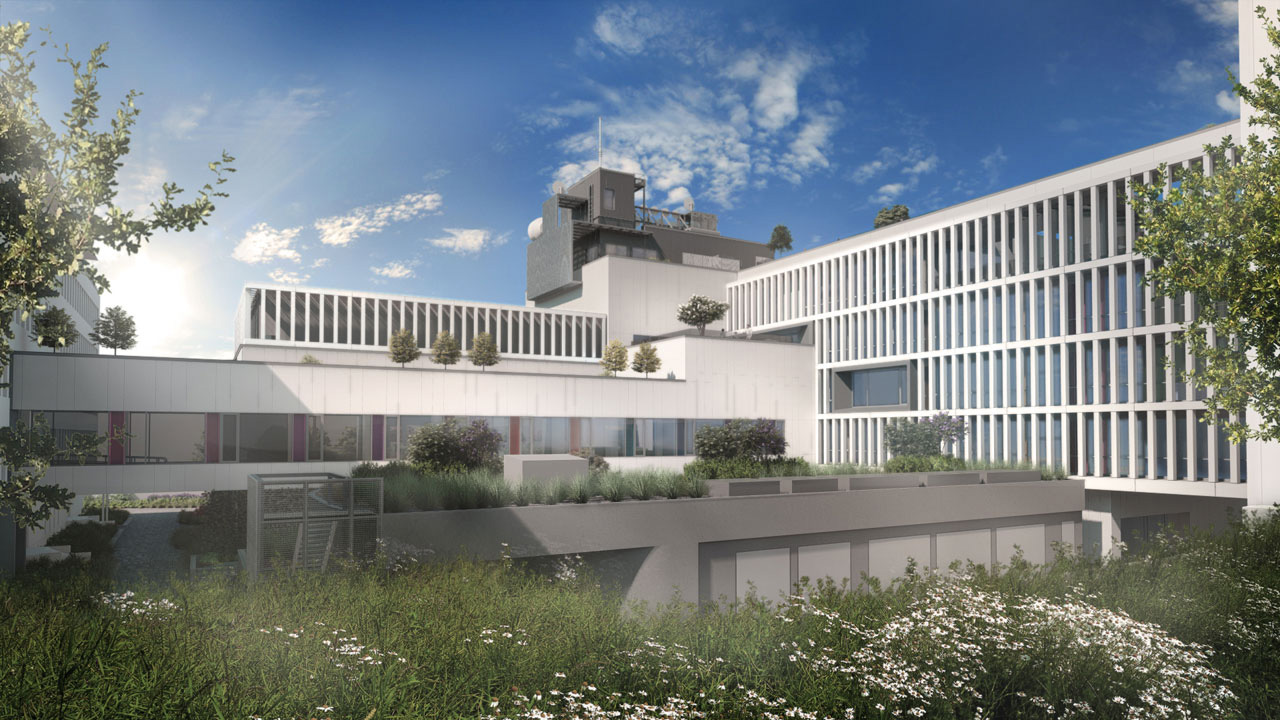 The environmentally friendly, innovative building will have three floors below ground level and two above (Photo: nmhh.hu)
Ms Karas added that the "image and energy solutions" of the building fit the environmentally friendly and efficient image of the Authority.
Péter Vékony, lead architect, added that after several years of planning and by relying on modern materials, the new building will house a knowledge centre prepared for the challenges of the 21st century.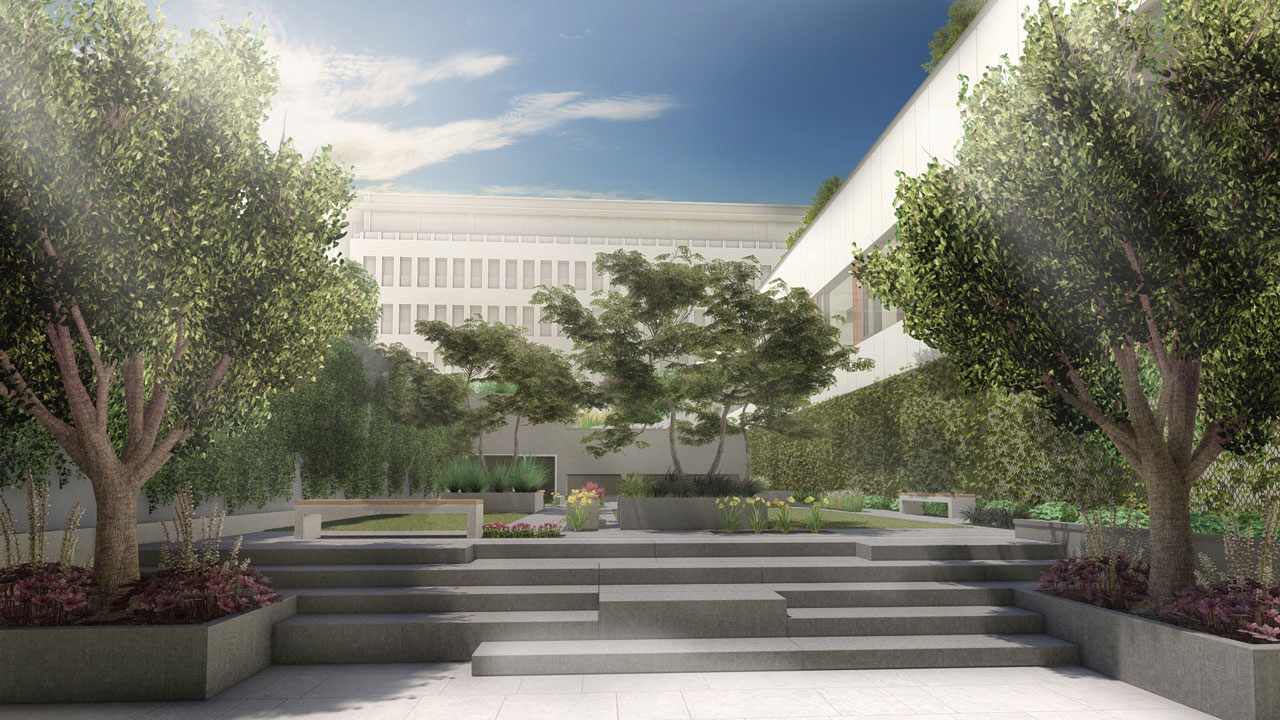 The new building will also house a conference centre (Photo: nmhh.hu)
The current buildings of the NMHH in Visegrádi Street offer a total floor area of 7,500 square metres, which will be augmented by 13,200 square metres in the new building.
Source: MTI
Cover photo: The foundation stone of the new building for the NMHH lain in Visegrádi Street (Photo: nmhh.hu)