The renovated cross was raised onto the east tower of St Emeric Church during an event open to the press – writes ujbuda.hu. Csaba Örs Szkaliczki, parish priest also provided details of further work completed around the building. Not only have the outer walls and towers been fully renovated, but the internal spaces of the church have been repainted and conservation work has also been carried out.
As a result, of improvement to water drainage the Church is no longer sinking on the front facing Gellért-hegy. Scaffolding around the east tower will also soon be removed.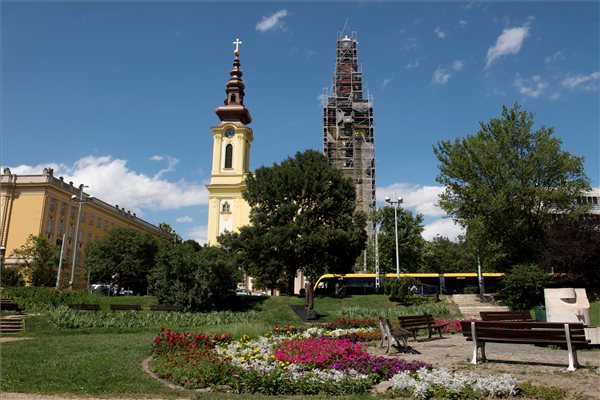 St. Emeric Church during the reconstruction (Photo: MTI/Szilárd Koszticsák)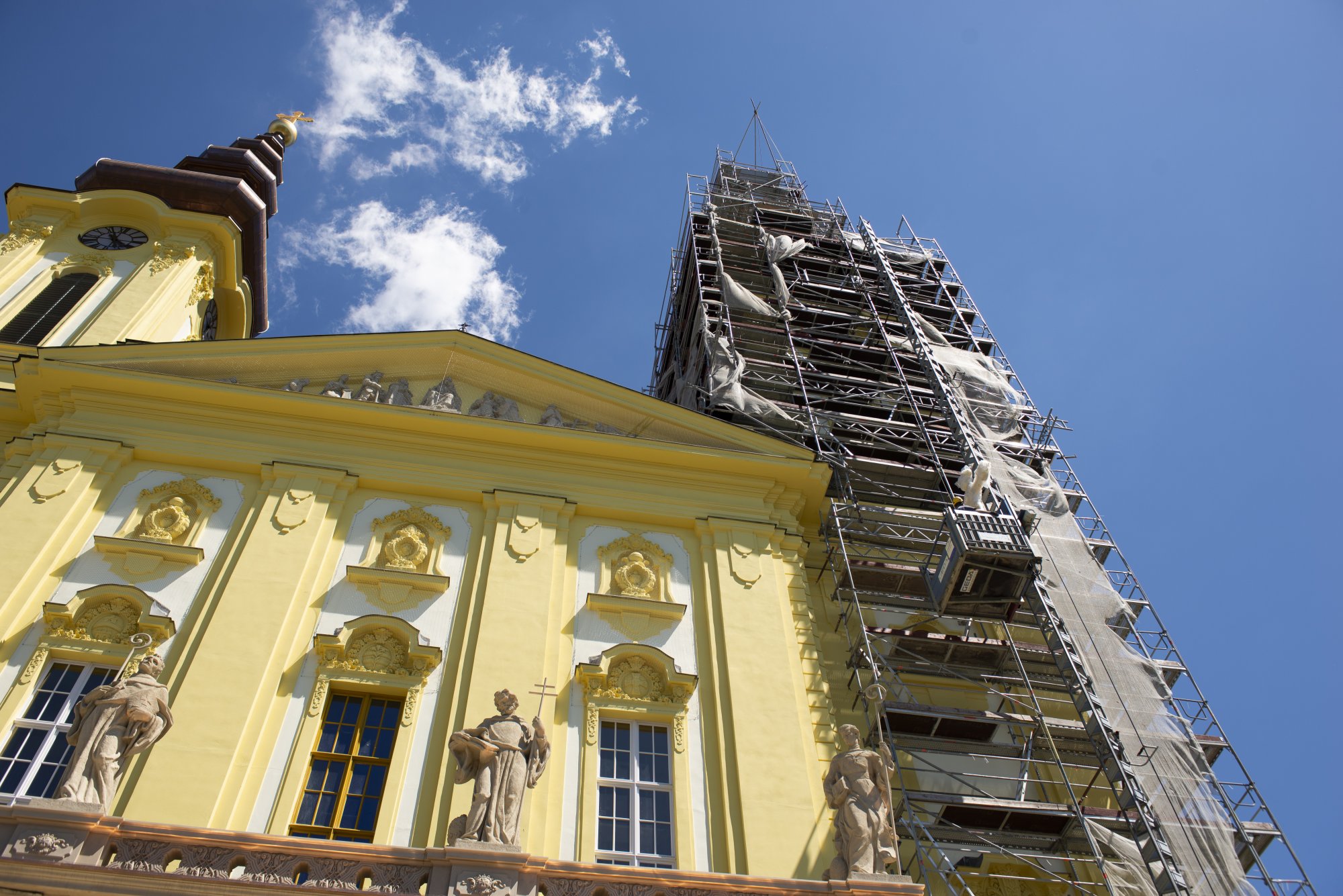 The facade and towers have been renovated (Photo: MTI/Szilárd Koszticsák)
A time capsule was placed into the sphere that supports the cross on top of the tower. A copy of the parish newsletter, a handful of smaller items and a pendrive filled with pictures were placed into the capsule. The parish priest then blessed the cross, and it was raised onto the east tower.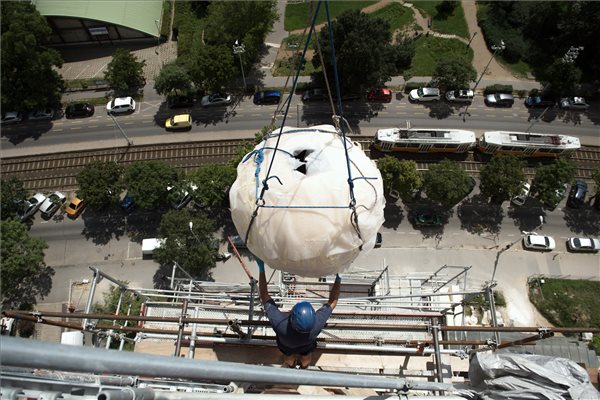 The sphere which holds the cross and the time capsule is raised to its place o the east tower (Photo: MTI/Szilárd Koszticsák)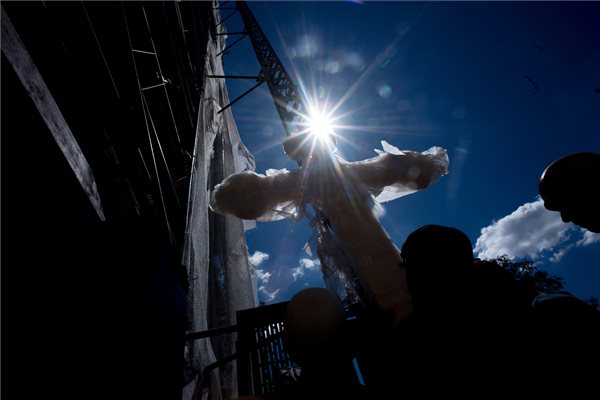 The cross placed onto the east tower. (Photo: MTI/Szilárd Koszticsák)
Source: ujbuda.hu
Cover photo: The Cistercian St Emeric Church in South Buda under renovation (Photo: ujbuda.hu)