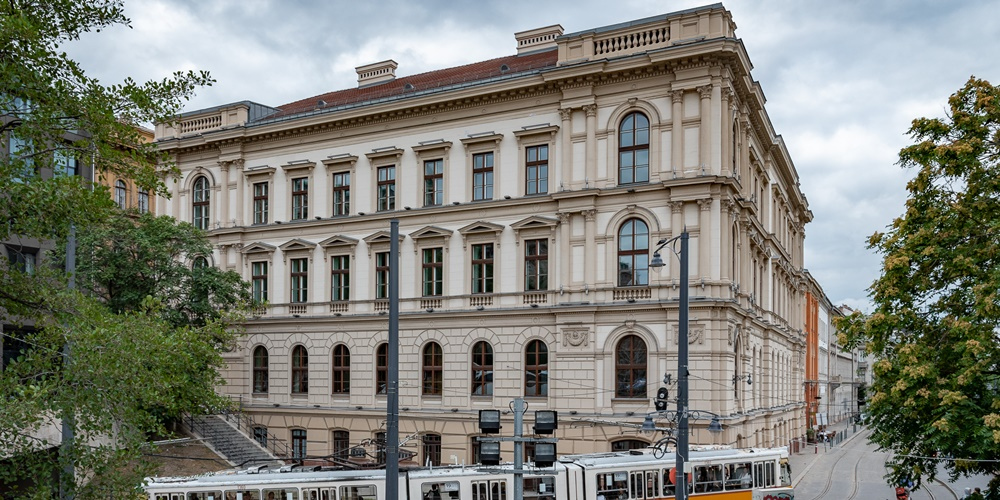 International Investment Bank moved into Chain Bridge Palace
Hungarian version of the article: Beköltözött a Lánchíd Palotába a Nemzetközi Beruházási Bank
February 22, 2021 at 2:00 PM
The listed historical monument, Chain Bridge Palace, designed by Miklós Ybl, has become the Budapest headquarters of the International Investment Bank. The Renaissance revival building was completed in 1869 and opened in its new function on Friday.
In 2018 the executives of the International Investment Bank decided to move their headquarters from Moscow to Budapest. The new base of the bank opened in Budapest on Friday.
The neo-Renaissance style palace, completed in 1869, was designed by Miklós Ybl. The building was initially commissioned by the same company that built Chain bridge. However, in 1870 the Hungarian State purchased both the bridge and the palace.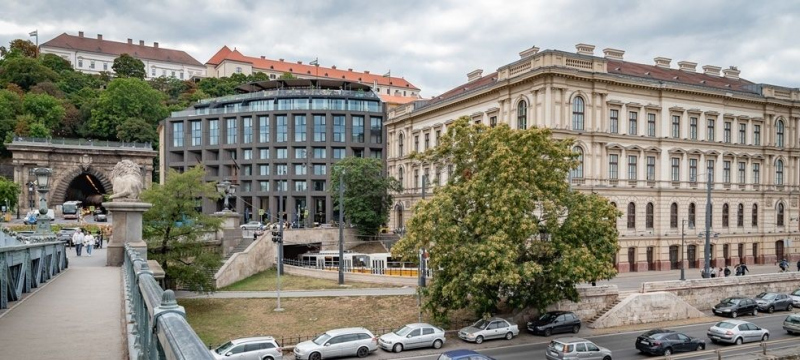 The office building designed by Miklós Ybl was completed in 1869 (Photo: Balázs Both/pestbuda.hu)
The State Overseer of Bridges – an office of the Ministry of Finance – moved into the building. From 1870 to 1890, the Budapest Public Works Council also operated in the palace. Well-known individuals such as the engineer Ferenc Reitter, the chief executive of the company that built the Buda tunnel, Károly Herrich and the doctor Heinrich Nepomuk lived in the flats. In 1936 the Administrative Courts moved into the palace.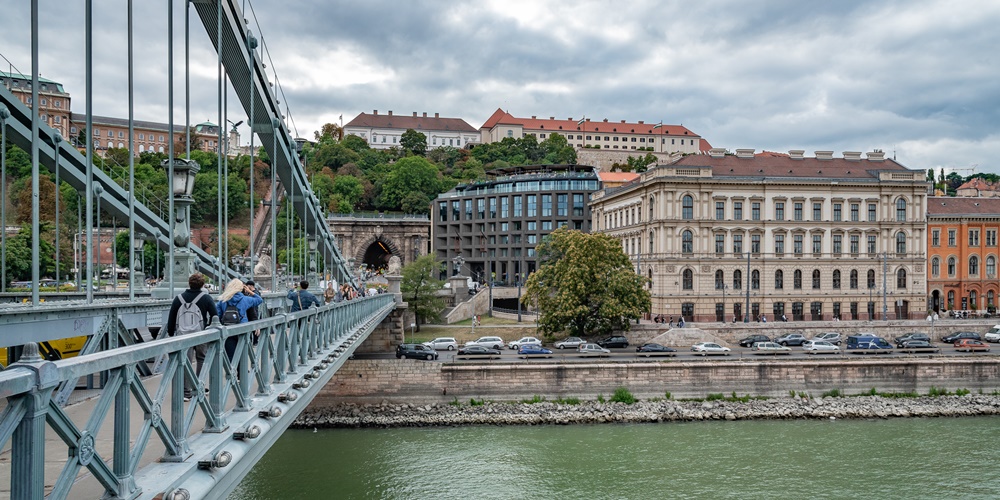 Over the last 152 years, little has changed on the palace, while everything has changed around it. (Photo: Balázs Both/pestbuda.hu)
The building sustained some damage during World War II. From 1954 it hosted the Supreme Court. In 1981 the Buda Regional Court took their place, and after the fall of socialism, the building was privatised in 1995. The structure has changed hands several times since. It was fully restored in 2008, but its owner then when bankrupt. In 2018, the Hungarian state confirmed its pre-purchase right connected to the World Heritage Act of 2011.
The International Investment Bank purchased the palace in 2020, which will now be its headquarters.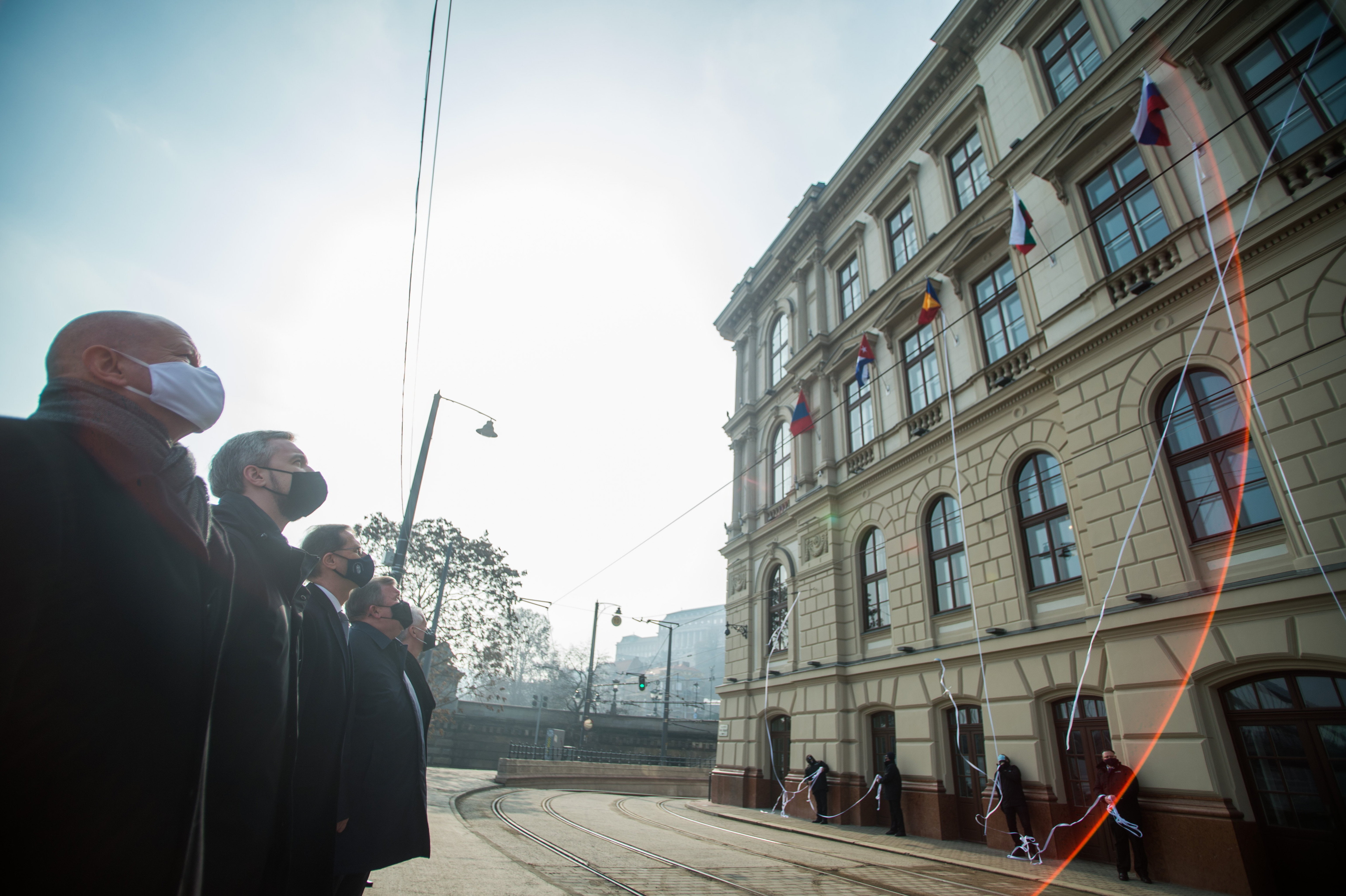 Minister of Finance Mihály Varga (L3), Nikolai Kosovo, Chairman of the Board of Directors of the International Investment Bank (IIB) (L4) and Russian Deputy Minister of Finance Timur Maksimov (L2) at the grand opening of the financial institution's new headquarters in Budapest (Photo: MTI/Balogh Zoltán)
Source: MTI, pestbuda.hu | Abridged in translation
Cover photo: Chain Bridge Palace (Photo: Balázs Both/pestbuda.hu)