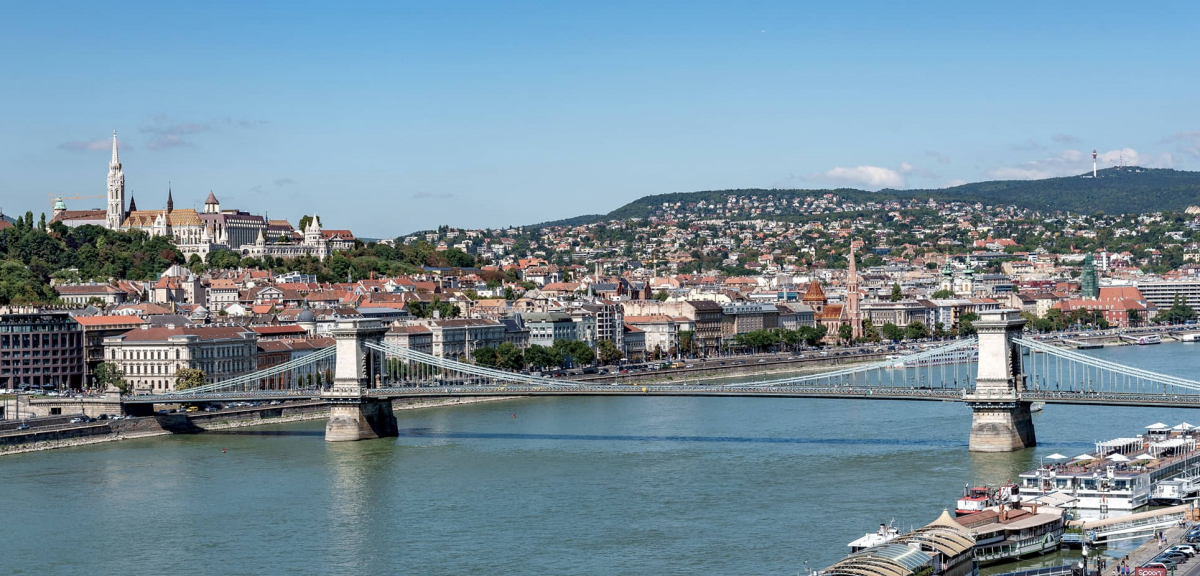 Pavements closed – Renovation of Chain Bridge begins
Hungarian version of the article: A járdák lezárásával megkezdődött a Lánchíd felújítása
March 17, 2021 at 2:00 PM
Chain Bridge will be closed to pedestrians from 17 March, and walking across the bridge will be forbidden until work is completed in 2023. The pavements have been closed as part of preparatory steps before the renovation begins. Motorists can use the bridge until mid-June.
The pavements and surroundings of Chain Bridge will be closed to pedestrian traffic from Wednesday. The step marks the beginning of a lengthy important investment, writes the Budapest Transport Centre (BKK).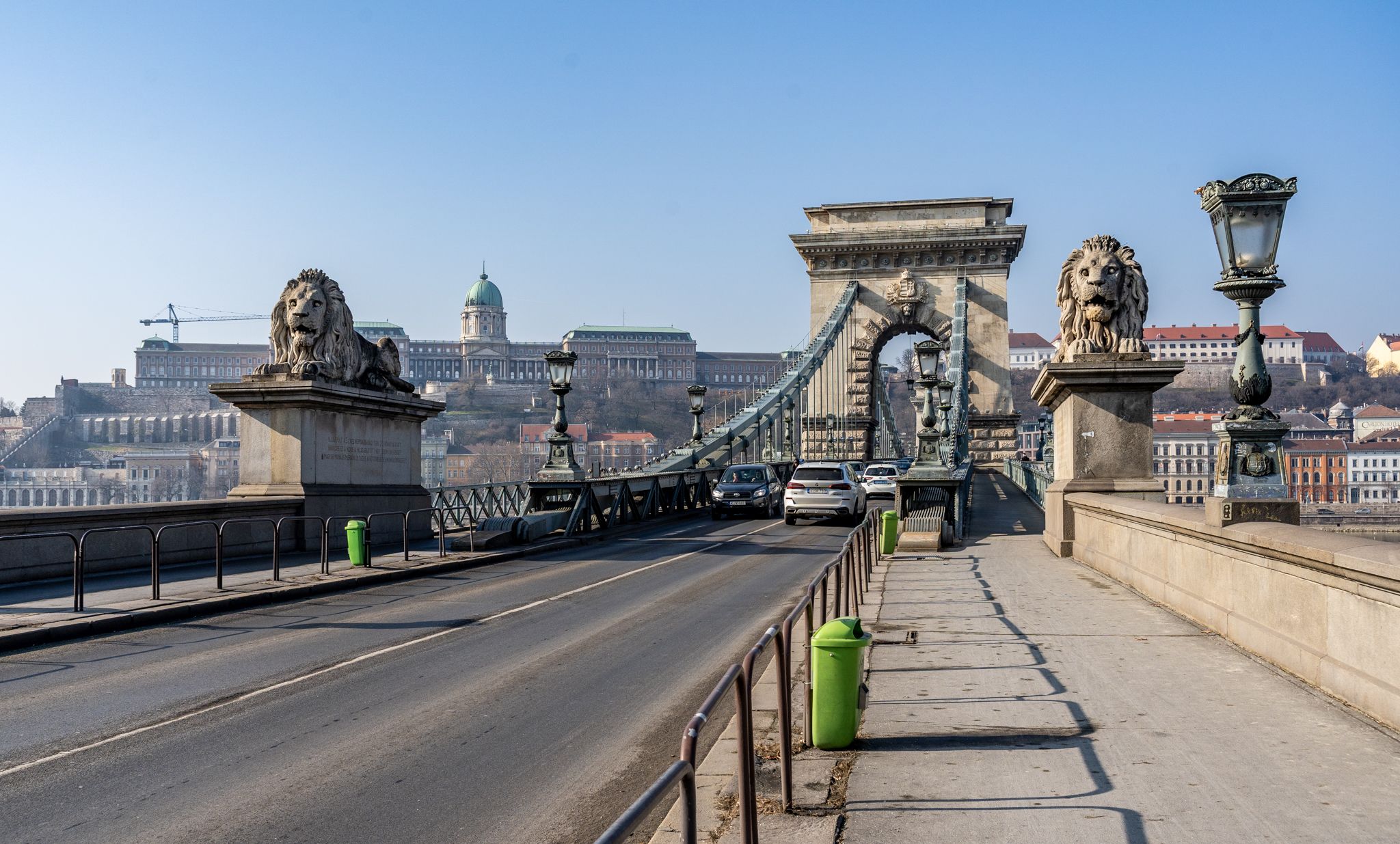 Renovation of Chain Bridge starts on 17 March (Photo: Balázs Both/pestbuda.hu)
The modernisation of one of the most important cultural heritage sites and symbols of Hungary and Budapest, the Széchenyi Chain Bridge, has begun. The contractor AHíd Zrt. began work on Wednesday, 17 March 2021. The pavements will be closed.
A statement from BKK writes that road traffic will be able to use the bridge until mid-June. Until then, buses 16 and 105 and night buses 916 and 990 will run their regular routes.
The pavements have been closed to allow the contractors to begin preparatory work without interruption. No spectacular equipment will be deployed in the initial period as necessary tests are carried out.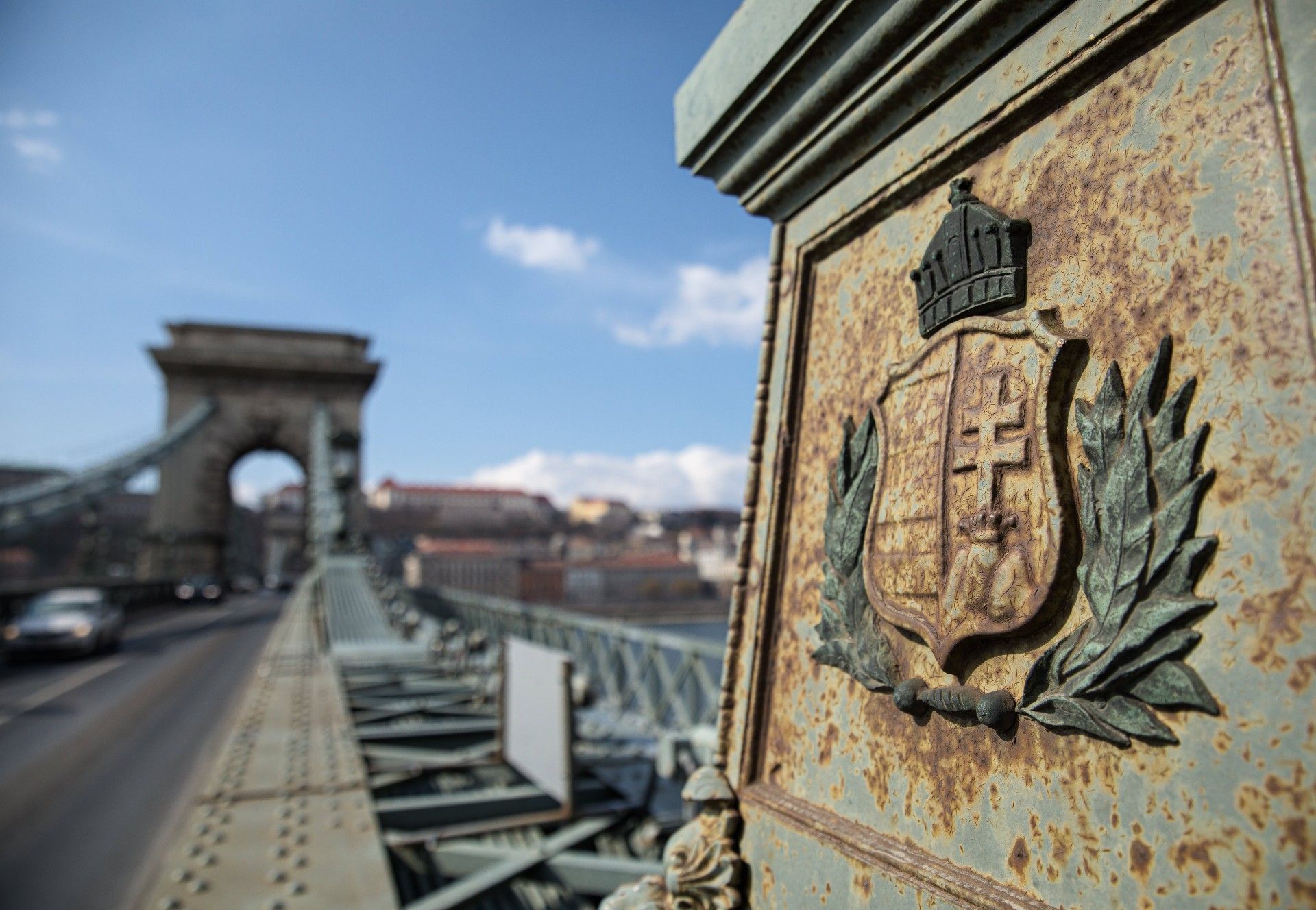 Rusty parts of Chain Bridge under renovation (Photo: MTI/Balázs Mohai)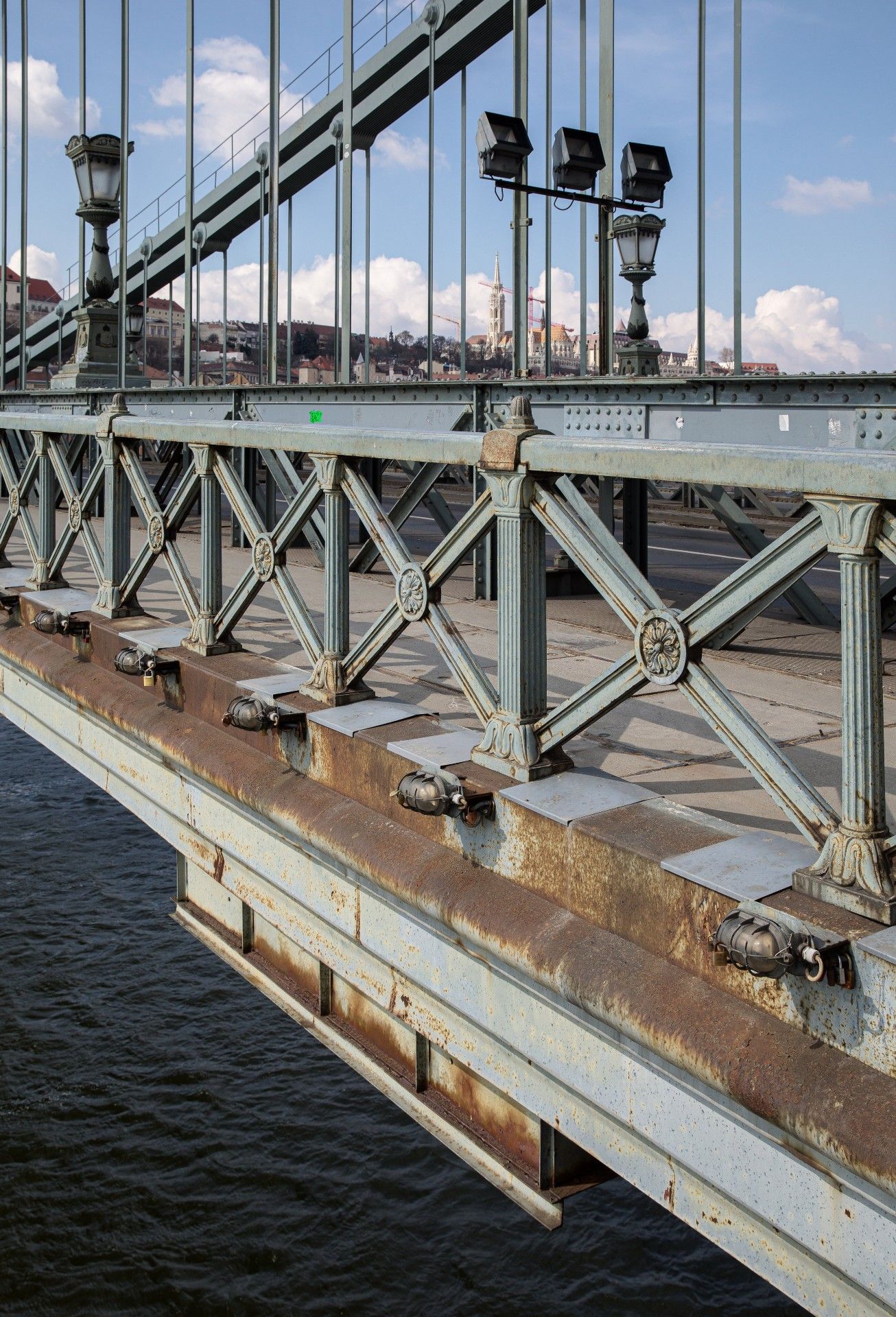 The modernisation of Chain Bridge begins, the surroundings of the bridgeheads and the bridge pavements are closed (Photo: MTI/Balázs Mohai)
The specialists working on the site will assess the work area, examine the substructures and utility connections. These are necessary for several project phases: the construction of the crane track and the erection of the scaffolding.
As previously reported, during the Chain Bridge reconstruction, the pedestrian underpasses at the bridgeheads will be widened, the stairs at the bridgeheads rebuilt, and its closed areas renovated. The steel elements will be repaired and protected from corrosion. The railings along the pavements will be restored.
The stone lions and missing historical elements will be restored, new LED-based street lighting and variable-spectrum decorative illumination will be installed. The flagpole-towers on the Pest embankment will be renovated. A pedestrian crossing will be added between the northern and southern pavement of the Pest bridgehead, and the utilities on the bridge will be replaced – reads the statement from BKK.
Road traffic is expected to return to the bridge in December 2022, but the pavements will remain work areas until the renovation is completed by 2023.
Source: Budapest Transport Centre | Abridged in translation
Cover photo: Chain Bridge (Photo: Balázs Both/pestbuda.hu)