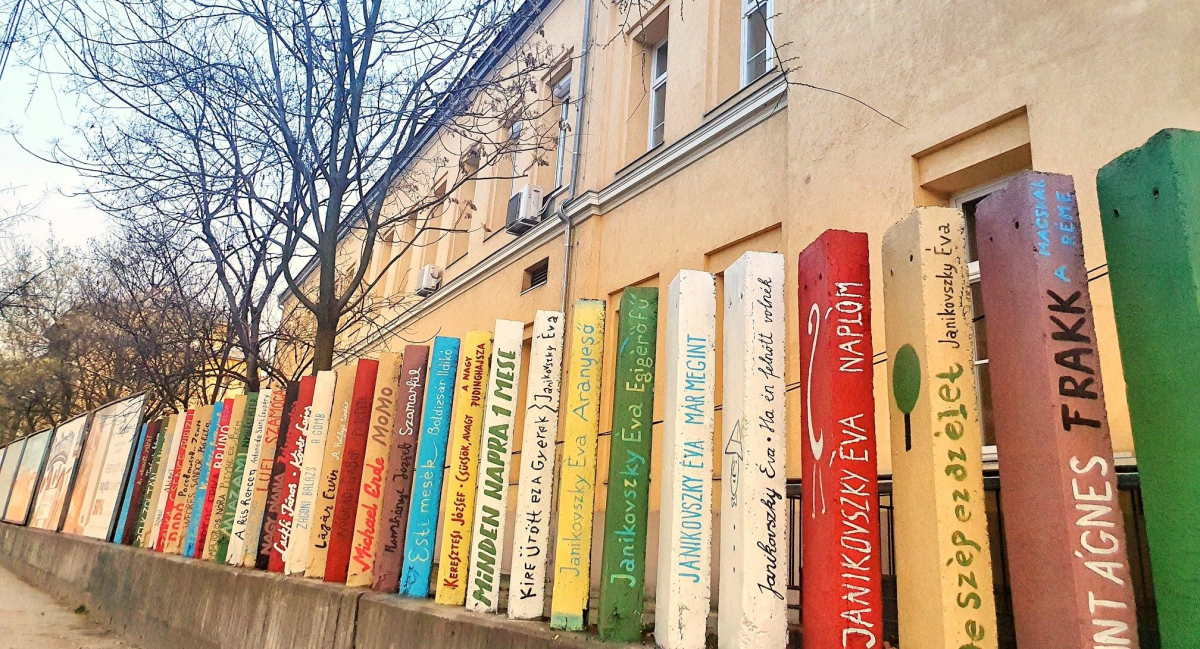 Fence of Bethesda Children's Hospital transformed into books
Hungarian version of the article: Mesekönyvekké változott a Bethesda Gyermekkórház kerítése
April 12, 2021 at 2:30 PM
The fence of Bethesda Children's Hospital has been recreated: the previously grey concrete elements overlooking Hungária Boulevard have been repainted. The fence is now reminiscent of a huge bookshelf with many colourful children's books, from classics to contemporary authors.
The fence of the Bethesda Children's Hospital facing Hungária Boulevard has become a huge bookshelf, where books such as the Paul Street Boys, Frakk and The Stolen Giraffe by Péter Dóka join a line-up of favourite storybooks and children's books. The fence was repainted by Bertalan Babos and his team on the Day of Hungarian Poetry.
In addition to promoting reading, the initiative also helps young patients recover, as he said on the hospital's Facebook page: "We believe that a good book strengthens every child's soul and not only takes their mind off their illness but can even have healing powers."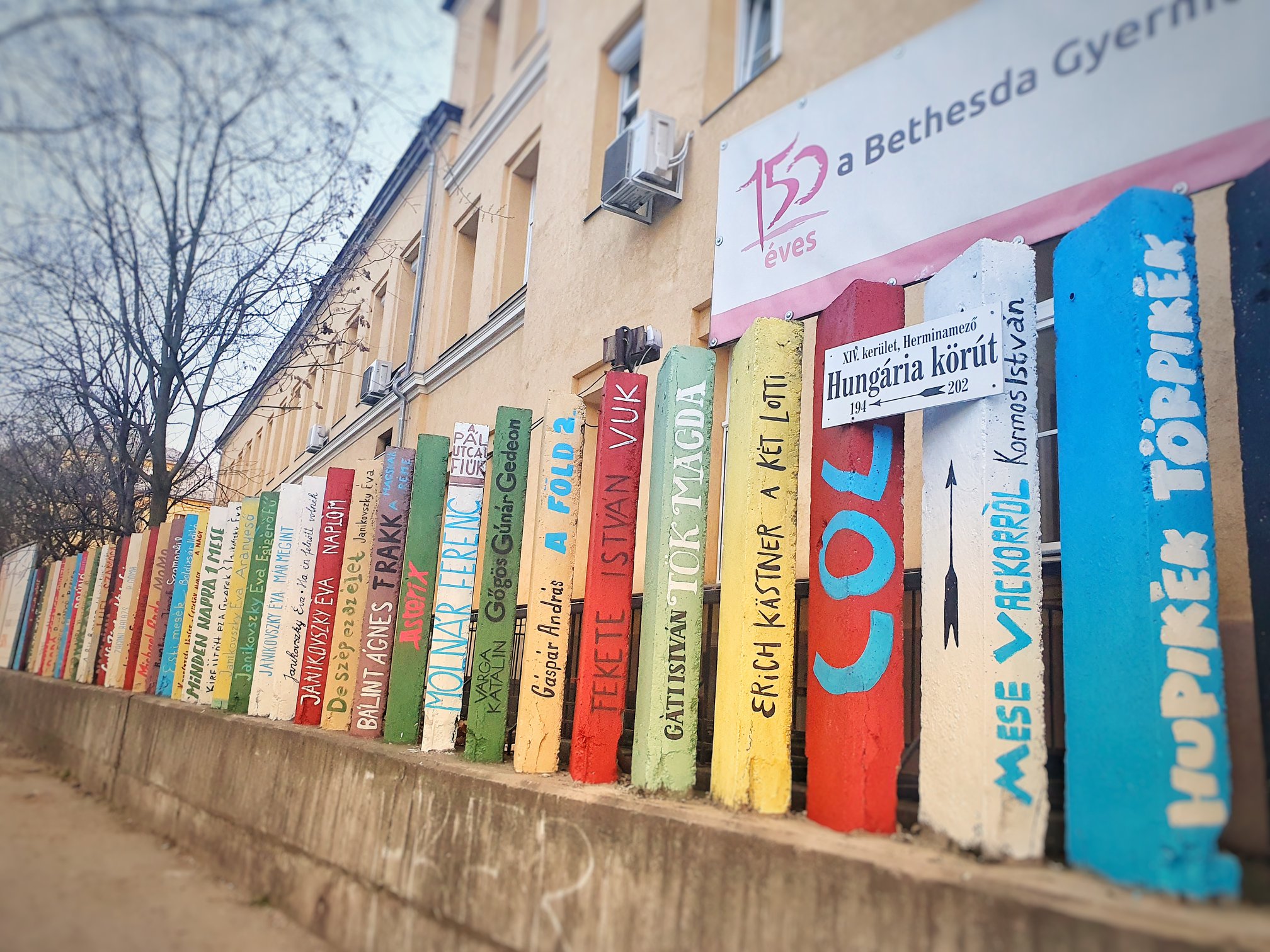 The 70-volume bookshelf adorns the fence of the children's hospital (Photo: Facebook/Bethesda Children's Hospital)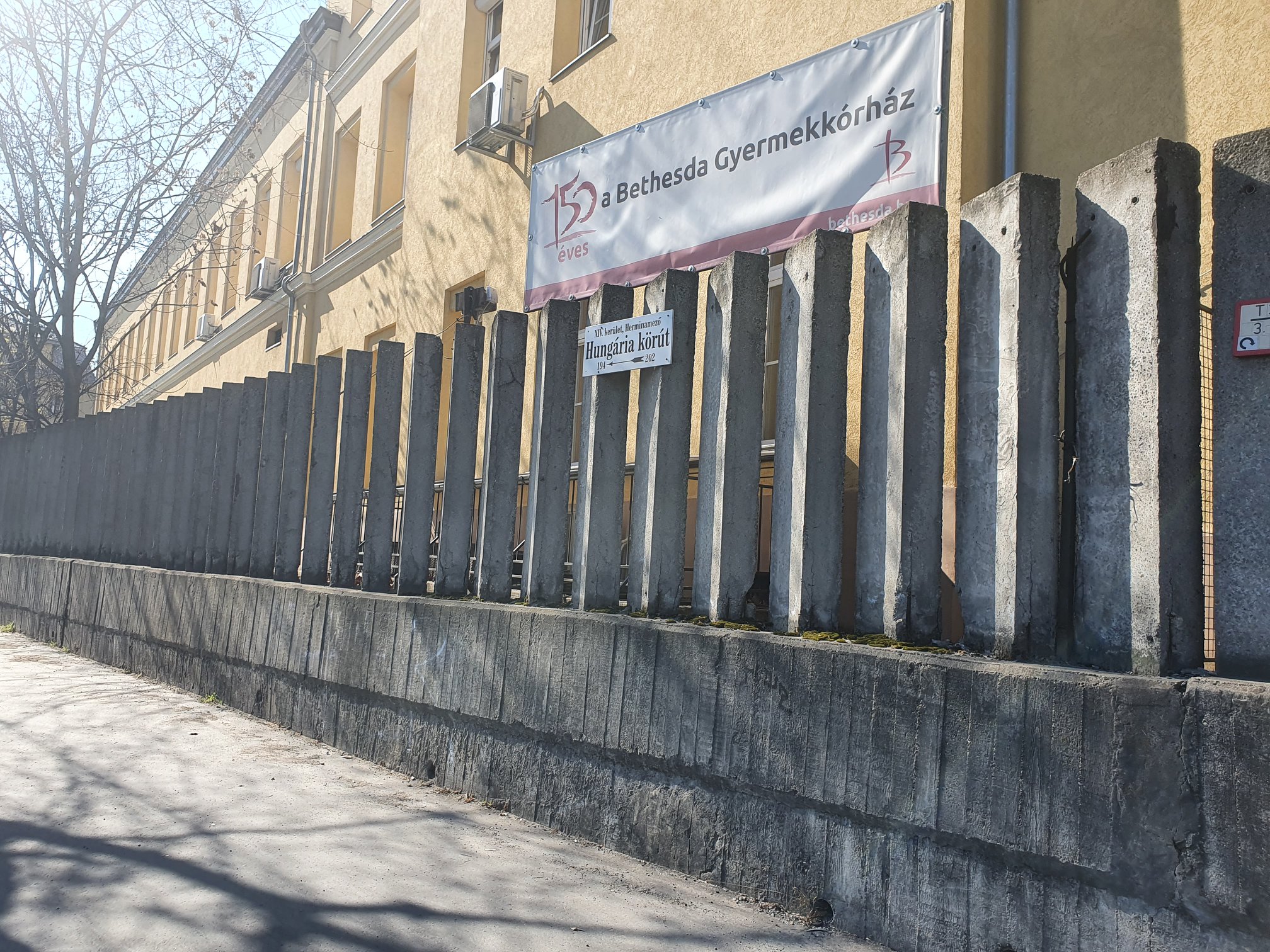 The grey concrete columns before painting (Photo: Facebook/Bethesda Children's Hospital)
As Nóra Tamásné Bese, director of social relations and communications at Bethesda Children's Hospital, said in a hospital statement, the fence's renovation had been planned for a long time. "The image of such creative fence renovation projects can already be found online, and we thought we would implement one as well," she revealed.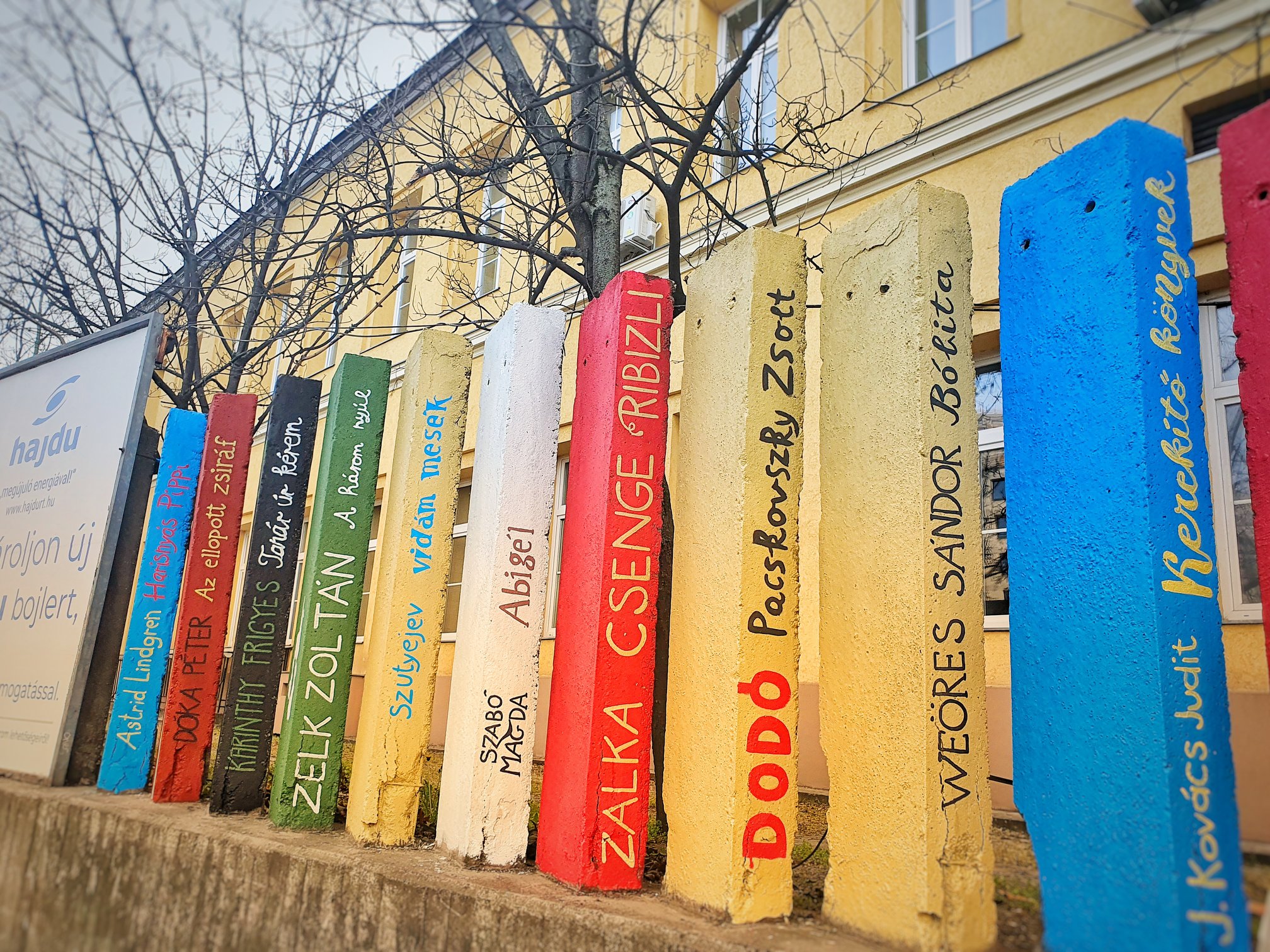 The initiative also emphasizes the importance of reading (Photo: Facebook/Bethesda Children's Hospital)
​Cover photo: A fence made of storybooks at Bethesda Children's Hospital (Photo: Facebook/Bethesda Children's Hospital)