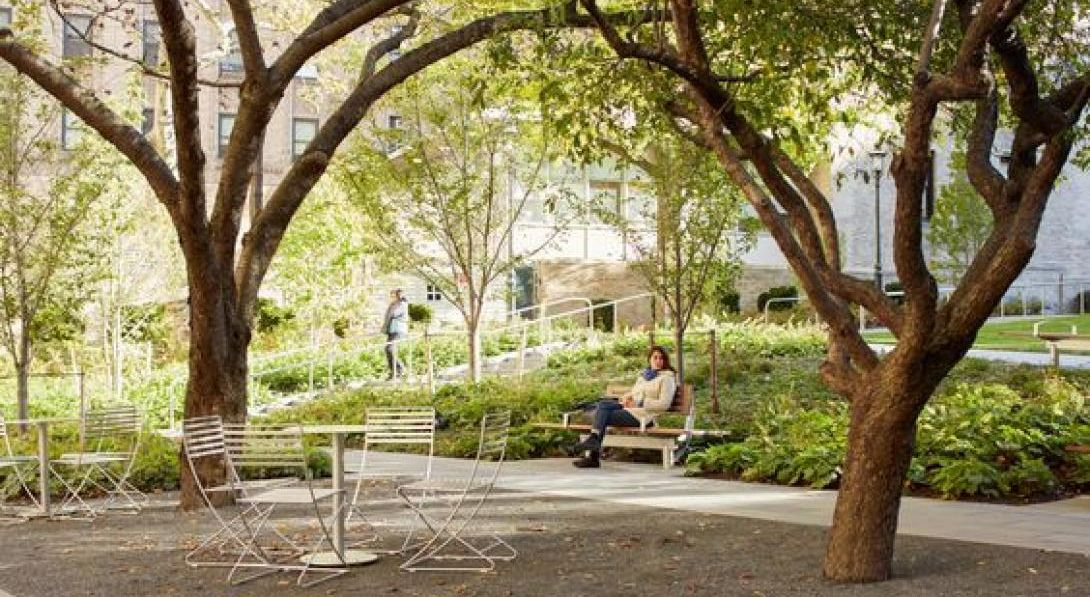 Klauzal Square to be renovated with Ghetto memorial
Hungarian version of the article: Gettó-emlékhely épül az erzsébetvárosi Klauzál téren
April 14, 2021 at 3:30 PM
The 7th District Local Council has announced a design tender for a public memorial to be erected on the renovated Klauzál Square. The future memorial site planned to be inaugurated in 2022 will memorialise the Pest ghetto, which once included Klauzal Square.
As reported, the largest square in Erzsbetváros, Klauzál Square, is to be renovated. The green area of the square will be expanded, a playground and a dog park added.
In connection with Klauzál Square's renovation, the local government of Erzsébetváros will launch a public tender for the creation of a memorial to be erected in the square. According to the district's website, it will not necessarily be a sculpture: it could be a work of fine art, landscape architecture, "public art", or other similar works.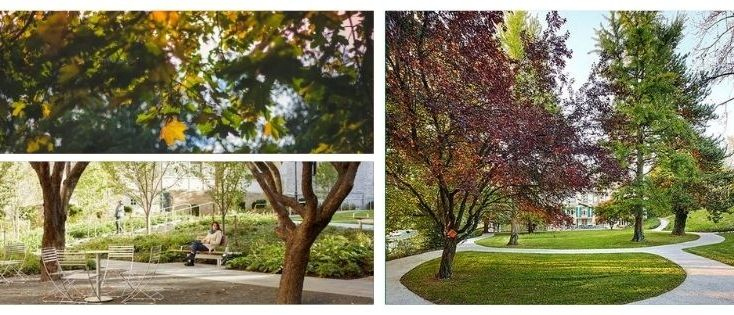 Render of the renewed Klauzál Square (Source: erzsebetvaros.hu)
Klauzál Square is one of the largest central squares in Erzsébetváros. It has been the site of several events over the past centuries. As the Local Council notes in the announcement, the design tender aims to create an emblematic public space work that reflects on the tragic events of the Pest ghetto in a way accessible in the 21st century. The judges will place great emphasis on the artistic concept, message and execution of the public work.
Klauzál Square from above (Source: erzsbetvaros.hu)
There is no restriction on the material used to create the work, but the design must consider that the chosen material be suitable for permanent outdoor installation. There is no stipulation about the work's size, but the work must fit into the structure of the site, the built and the natural environment.
Artists may also nominate an earlier plan submitted for another competition if it has not been implemented.
Applications must be submitted by 30 June 2021. The renders of the judges' selections will be made public and subject to social debate.
The memorial is scheduled to inaugurate in the spring of 2022.
The establishment of the Pest ghetto, which occupied most of the Belső-Erzsébetváros, was ordered by the Szálasi government on 29 November 1944 and lasted until 17 January 1945, when the Soviets arrived.
Source: erzsebetvaros.hu
Cover photo: Render of the renewed Klauzál Square (Source: erzsbetvaros.hu)