Foundations gain ownership of Váry Szabó Mansion and Csillebérc Camp
Hungarian version of the article: Alapítványi tulajdonba adja az állam a Váry Szabó-kúriát és a volt csillebérci úttörőtábort
April 27, 2021 at 3:30 PM
Today, the Parliament passed a bill on the transfer of state real estate. The Foundation for Educational, Cultural and Scientific Education (Polgári Művelődésért, Oktatási, Kulturális és Tudományos Alapítvány) will receive the Váry Szabó Mansion, while the organisers of the Erzsébet Camps will receive the 46 hectare plot of the former Csillebérc Pinoeer Camp.
The state is transferring the property writes of unused publically owned buildings to local councils, churches and foundations, writes the MTI.
According to the decision, the Foundation for Educational, Cultural and Scientific Education, established in 2020, will become the owner of the Váry Szabó Mansion. Built in 1844, the building needs repair.
The classicist-style building was built by art collector Miklós Jankovich and his wife, Róza Hauck, who married Antal Váry Szabó after the death of her husband in 1846. The building then became his property. The foundation's task is to preserve cultural values, participate in the organization of cultural events, educational activities, and contribute to the protection of the nations' historical heritage.
MTi also reports that the state has claims against the Hungarian Equestrian Association, (Magyar Lovassport Szövetség), and Kincsem Nemzeti Lóverseny és Lovas Stratégia Kft. The state will waive these claim in return for these organisations not requesting state aid for the renovation of the state-owned buildings they use.
The law also changes liquidation, the operation of water facilities, and amends the State Property Act. One change ensures that the institutional assets provided to national, ethnic self-government for educational purposes will offer long-term solutions to such needs.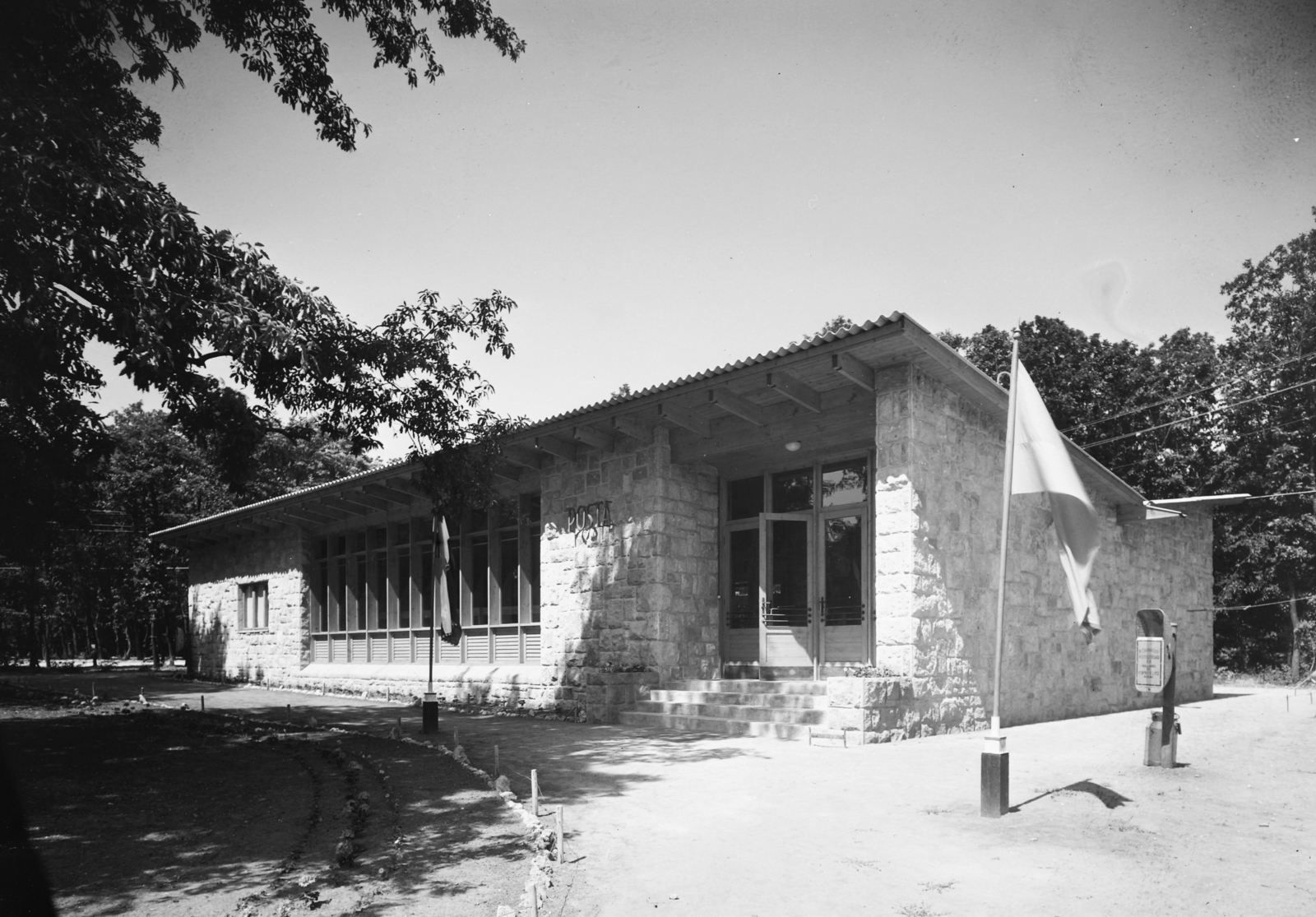 The Csillebérc pioneer camp in 1950 (Photo: Fortepan/No.: 10871)
A building in the Pioneer Camp (Photo: Csillebérci Szabadidő és Ifjúsági Központ)
The foundation responsible for organising the Erzsébet Camps will receive the former pioneer camp at Csillebérc and all buildings on the plot.
MTI notes that laws do not require the Hungarian State Asset Management company to tender the ownership rights of smaller values. The company has the right to sell up to 25 million HUF per year.
Source: MTI | Abridged in translation
Cover photo: The Váry Szabó Mansion (Photo: budaipolgar.hu)