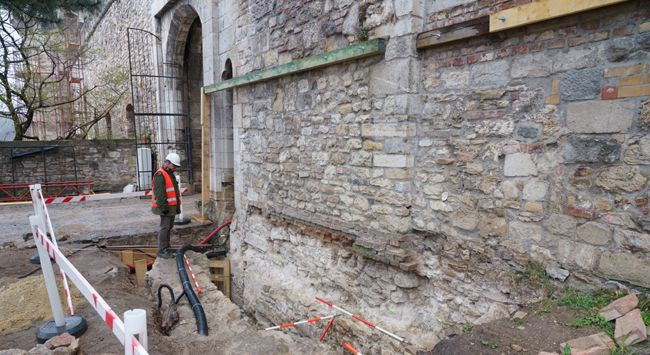 Artefacts found at 14th century castle wall
Hungarian version of the article: A királyi palota várfalainál XIV. századi leleteket találtak a régészek
The finds from the Anjou or Sigismund-era constructions were found near the castle walls of the Royal Palace of Buda Castle, in the New World Garden. Staff from the Budapest History Museum completed the excavations. The finds are of particular importance because little is known about the Anjou-era parts of the palace.
Archaeologists have found shaped bricks near the castle wall of the palace. According to the excavation manager Károly Magyar, the shaped bricks were used to decorate the windows, cornices and facade. They were likely made between 1370 and 1420, i.e. they come from the era associated with Louis I or Sigismund of Luxembourg. The finds were reported by the archaeological portal of the Budapest History Museum, regeszet.aquincum.hu.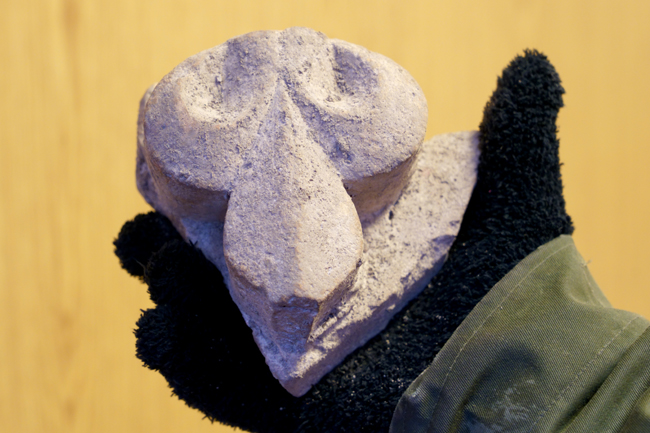 A special find at the castle walls of the Royal Palace in Buda. The shaped brick decorated with lilies dates back to the 14th century. (Photo: regeszet.aquincum.hu)
The finds are particularly significant because little data is known about the parts of the Buda Castle built in the Anjou era. The shaped bricks were not unearthed in their original position but demolished in layers from the Ottoman Period.
If shaped bricks decorated with various motifs, including lilies, can be more accurately identified and linked to Louis I, archaeologists would have more information about what the palace looked like in the period.
The experts are carrying out the archaeological research on behalf of Várkapitányság Zrt., within the framework of the program dealing with the restoration of the castle walls.
Read the full article in Hungarian here.
Source: regeszet.aquincum.hu
Cover photo: Archaeological research at the castle walls of the Royal Palace of Buda Castle, in the New World Garden (Photo: regeszet.aquincum.hu)