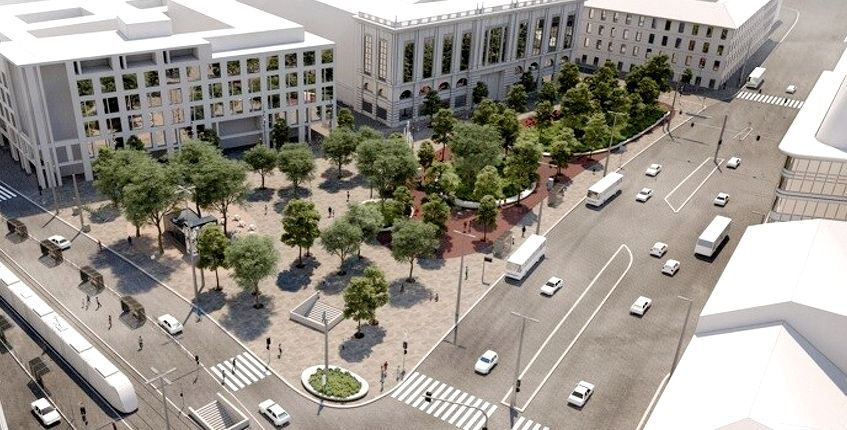 Contract signed – Renovation of Blaha Lujza Square to begin this summer
Hungarian version of the article: Aláírták a szerződést, még a nyáron elkezdődik a Blaha Lujza tér felújítása
Although in a simpler form than before, the renovation of one of the most important traffic and transport junctions in Budapest, which has been neglected for decades, will begin in the summer. As part of the project, the surface of the square will be rebuilt, and connecting roads and pavements will be renewed.
The Budapest Transport Center and the winner of the public procurement procedure, the STR Mély- és Magasépítő Limited Liability Company, have signed the contract allowing work to begin on the iconic area of Budapest over the summer, BKK announced on Monday. Work will extend below ground to include the roof insulation of the underpass.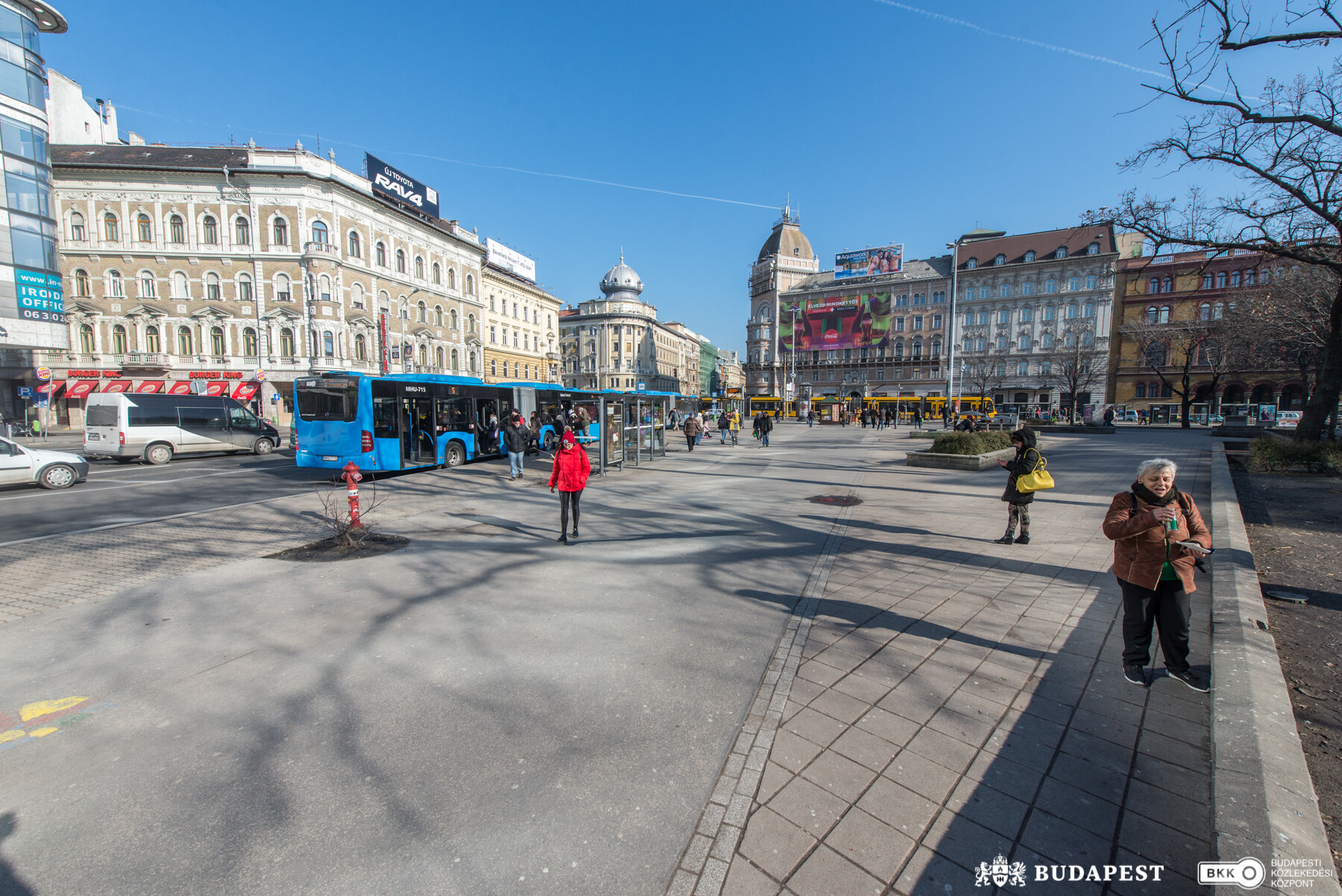 The surface of Blaha Lujza Square will be completely renewed (Photo: bkk.hu)
According to the BKK, after the conclusion of the contract, the modification of the construction plans can begin and work on Blaha Lujza Square is expected to start in the summer. As part of the investment, not only the surface of the square will be rebuilt, but also connecting sections of the main roads and pavements. Tactile lanes for the visually impaired will be installed, modern utility lines will be laid, and the roof insulation of the underpass along the roadway on top of it will be renewed. According to the BKK, the main goal of the project is to create a respectable public space that simultaneously fulfils its role of a transport hub and also becomes a meeting place, providing a pleasant, green environment for all users of the space, including passers-by. The memorial stone and the mushroom fountain, which has been operating since the 1960s, will also be renewed.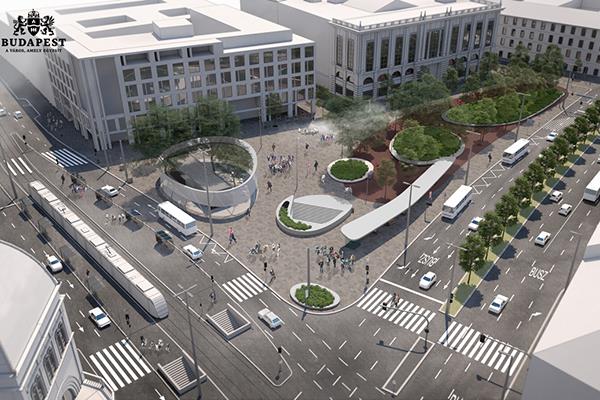 Renovation will be implemented in a simpler form than planned in 2019 (Source: budapest.hu)
However, the building of the oval pavilion, which was still in the plans in 2019, will be implemented in a simpler form, the construction of the roof over the Rákóczi Road bus stops will be delayed and the underpass will be renovated but not expanded. The planned tree line on Rákóczi Road will not be planted. Valuable specimens of ash on the square will be protected.
According to the announcement, the winning contractor is expected to begin work in early July. BKK will keep the public informed about the start of the surface works and changes affecting public transport.
The renovation will cost 3,468,131,000 HUF and is being funded by the Budapest City Council and the Government of Hungary. Government funding, 1 billion HUF, can only be used until the end of 2021. Partial technical handovers are expected in December 2021. The complete renovation is expected to take a year and a half.
Cover photo: Render of Blaha Lujza Square (Source: bkk.hu)