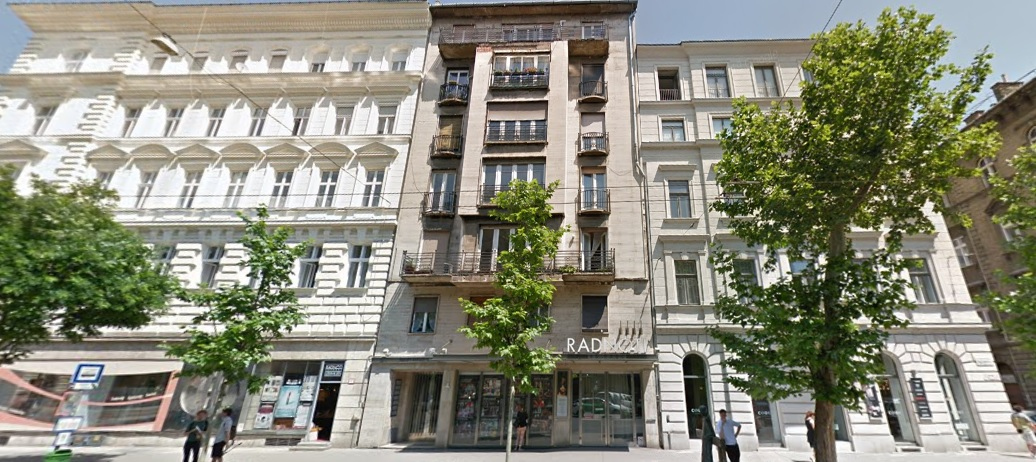 Facade of the residential building that houses the Radnóti Theater is being renovated
Hungarian version of the article: Felújítják a Radnóti Színháznak is helyet adó társasház homlokzatát
The facade and the balcony of the building at 11 Nagymező Street in Terézváros have become accident-prone, leading to the renovation. During the works, the missing limestone slabs and balcony slabs on the facade will be replaced, and the work is expected to be completed by the end of the summer.
The facade and balcony of the building on Nagymező Street, which also houses the Radnóti Theater, will be renovated, replacing the missing limestone slabs. The elegant seven-storey building was built in 1937 according to the plans of Arthur Mellinger.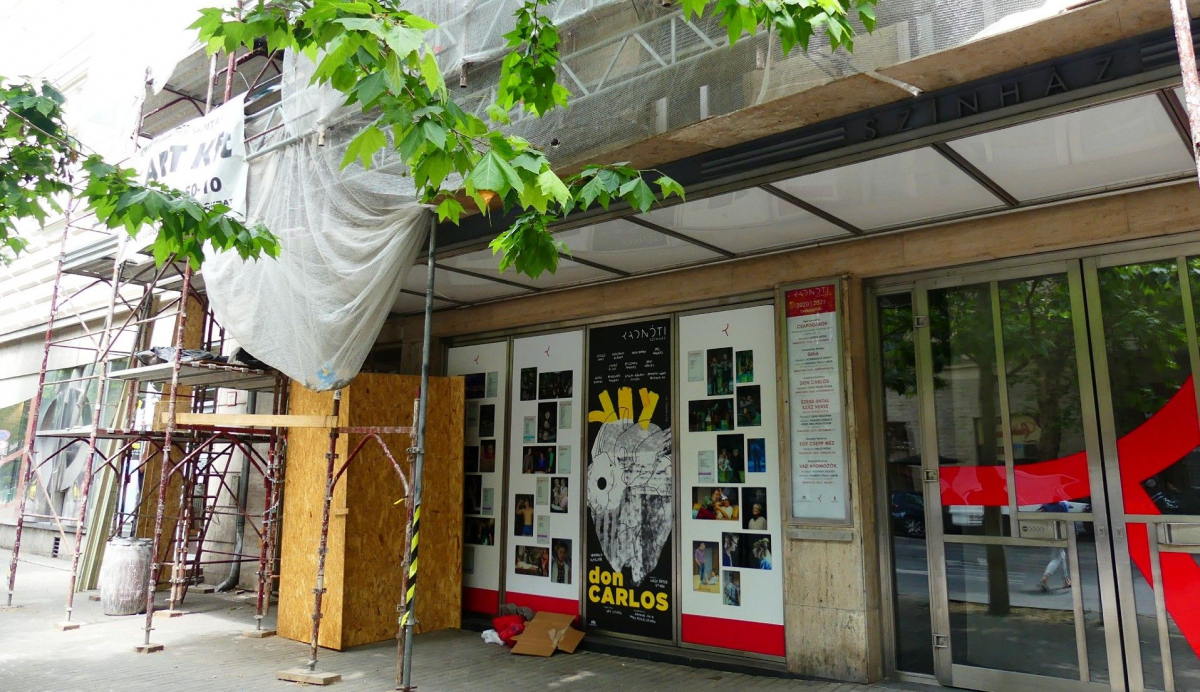 Facade elements are also being replaced (Photo: pestbuda.hu)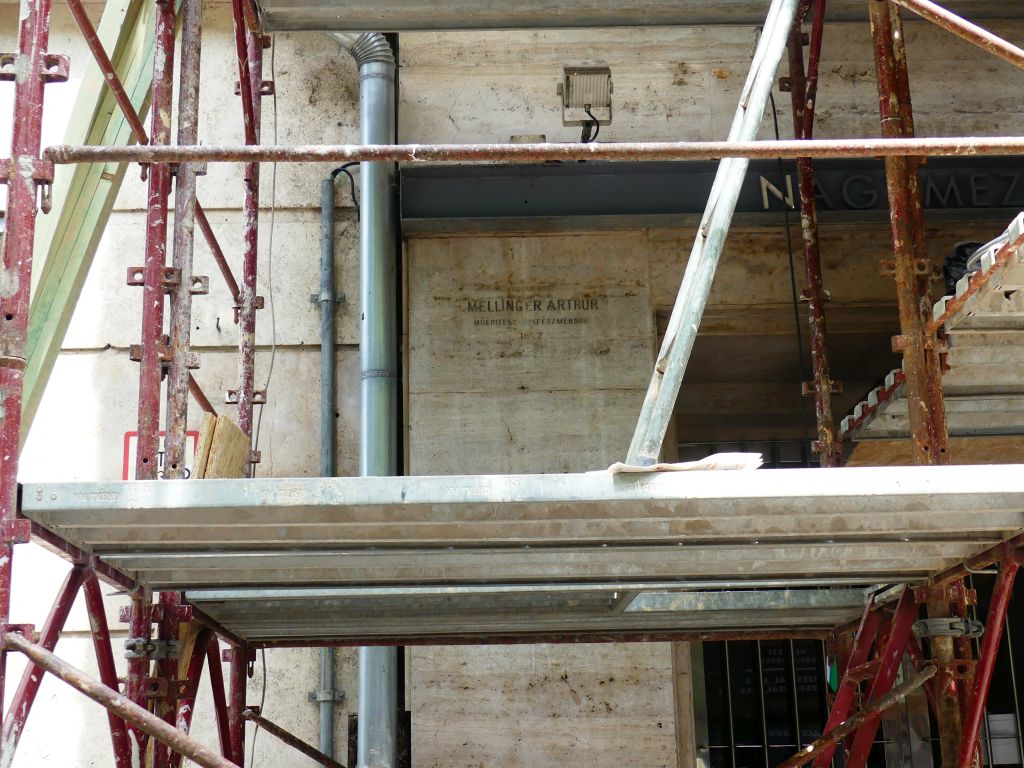 The name of the architect and the year of construction is now difficult to read on the facade of the house in Terézváros (Source: pestbuda.hu)
Cafe Claridge opened on the ground floor of the house in 1938. Contemporary newspapers noted it as Budapest's new cosmopolitan café. The café, lined with real Ruskica marble, had modern neon lighting, which many people were curious to test in the spring of 1938. Unfortunately, half a year later, the café had already gone bankrupt, and its equipment was auctioned off.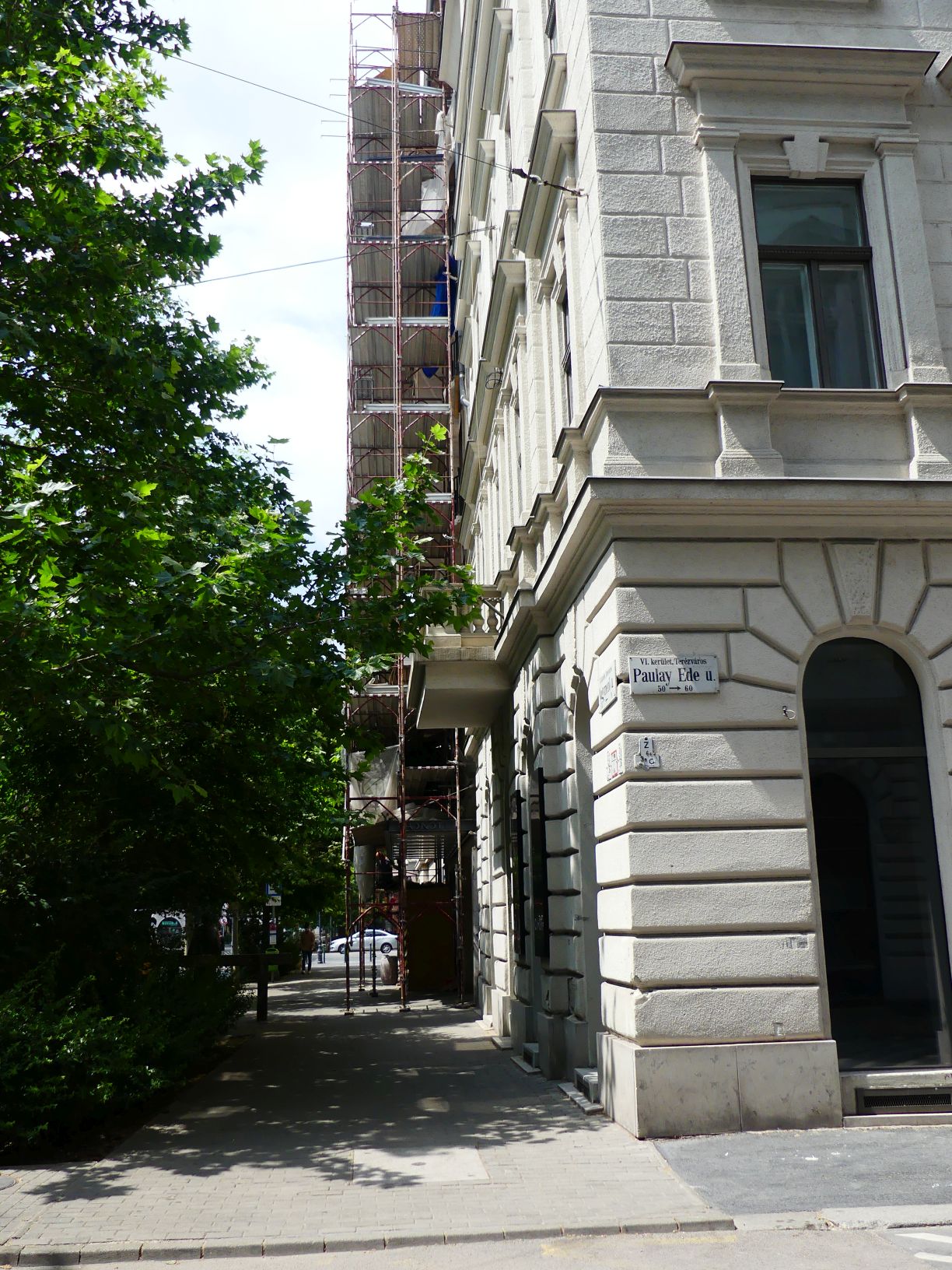 The most important renovation works will be carried out on the facade of the building by the end of the summer (Photo: pestbuda.hu)
A few years later, from 1942, the Merry Theater awaited visitors, and after the war, between 1945 and 1949, the Podium Cabaret operated here. From time to time, various theatres operated on the ground floor of the building from the 1950s, and then in 1957, the Literary Stage moved in.
The house was renovated in the 1970s when the Literary Stage returned as Radnóti Miklós Theatre. The name of the institution has been the Miklós Radnóti Theater since 1988, and it now owns 50 per cent of the building.
In front of the theatre, a statue of the poet Radnóti was erected in 2009 by Imre Varga.
Cover photo: The building at 11 Nagymező Street before the renovation, on Google Street View