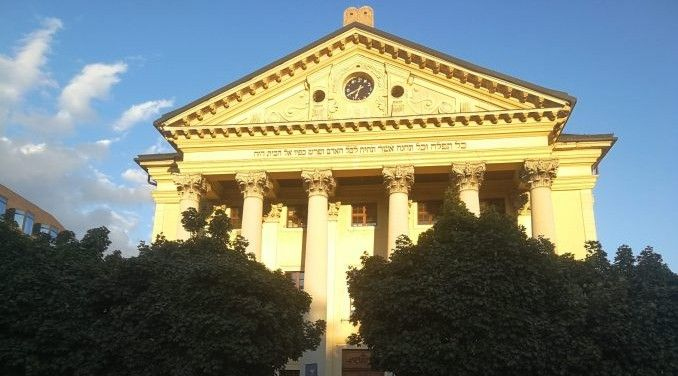 A clock with a Hebrew dial has been installed in the synagogue of Óbuda
Hungarian version of the article: Héber számlapos óra került az óbudai zsinagógára
September 11, 2021 at 5:30 PM
The Old Buda Synagogue is celebrating its 200th anniversary this year, and has now regained its former façade decoration, the clock with the Hebrew dial.
The Jewish community of Óbuda built a church on the site of the present synagogue as early as the 18th century. Then in 1820, a completely new, larger and more imposing synagogue was built on the basis of the plans of András Landherr, which was opened on the 21st of July, 1821. The history of the Old Buda synagogue was already presented in detail.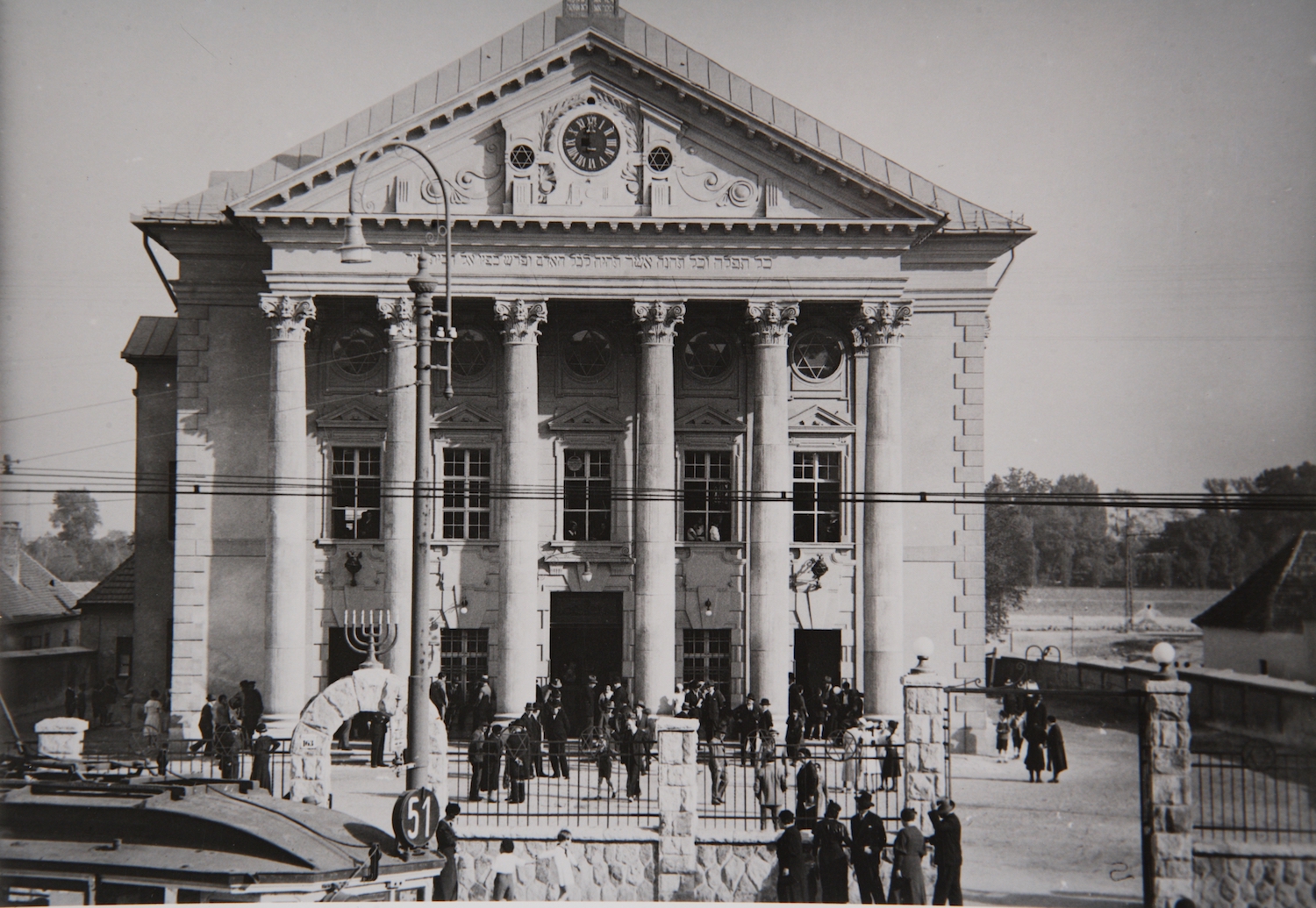 The synagogue in Óbuda around 1920, photographed by Mór Erdélyi (Source: Kiscelli Museum)
The building was renovated for the first time in 1900, when the timpan was decorated according to the plans of architect Gyula Ullmann. Although the building was damaged in the Second World War, it was repaired between 1946 and 1947, but for a long time it could not function as a synagogue. In the mid-1960s, the National Council of Hungarian Israelites (MIOK) sold the building to the state.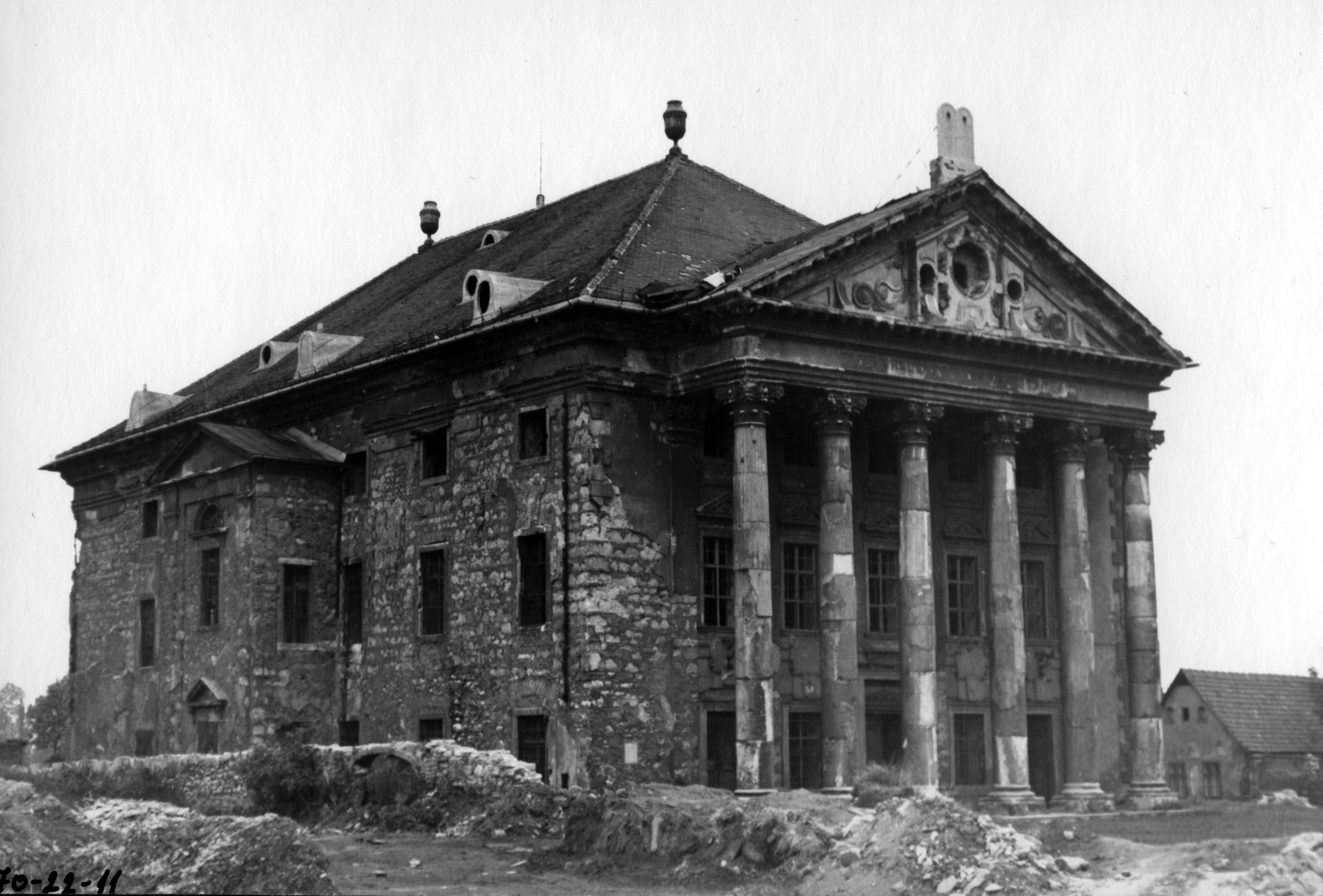 The synagogue of Óbuda in 1970 (Source: Kiscelli Museum)
The Textile Museum was planned to move here, but from 1978 it was used by Hungarian Television as a set storage, later as a studio. After decades of turmoil, the synagogue was returned to its original purpose in 2010 and renovation work began. To mark the 200th anniversary of its consecration, the synagogue clock was also put back on the façade.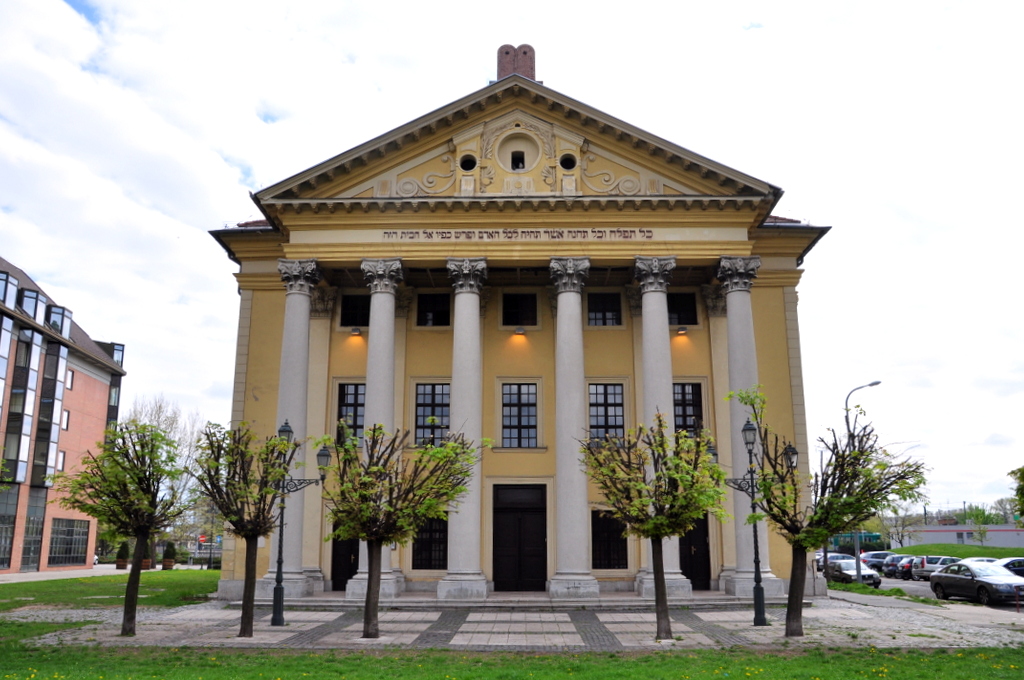 The building was renovated between 2010-2016. The clock is still missing from the façade (Source: website of the Old Buda Synagogue)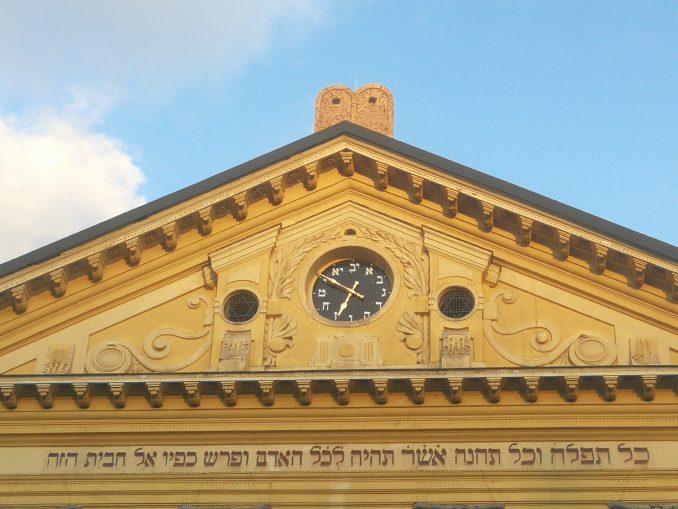 The clock with the Hebrew dial is now in place on the facade of the Old Buda synagogue (Source: obuda.hu)
Opening photo: a clock with a Hebrew dial has been installed in the synagogue of Óbuda (Source: website of the synagogue of Óbuda)