The pedestrian promenade on the lower embankment of Pest has been completed
Hungarian version of the article: Elkészült a gyalogos sétány a pesti alsó rakparton
December 13, 2021 at 2:30 PM
Reconstruction work has been completed, so the pedestrian promenade of the sr. József Antall embankment on the section between the Parliament and Margaret Bridge is open. The three-phase modernization of the banks of the Danube in Pest was started by the local council of Budapest in 2017 in order to improve the livability of the embankments.
During the reconstructions of the section of the lower embankment of Pest between the Parliament and the Margaret Bridge, a pedestrian promenade was created between the road and the Danube, which can be occupied by pedestrians from today, BKK informs in its statement.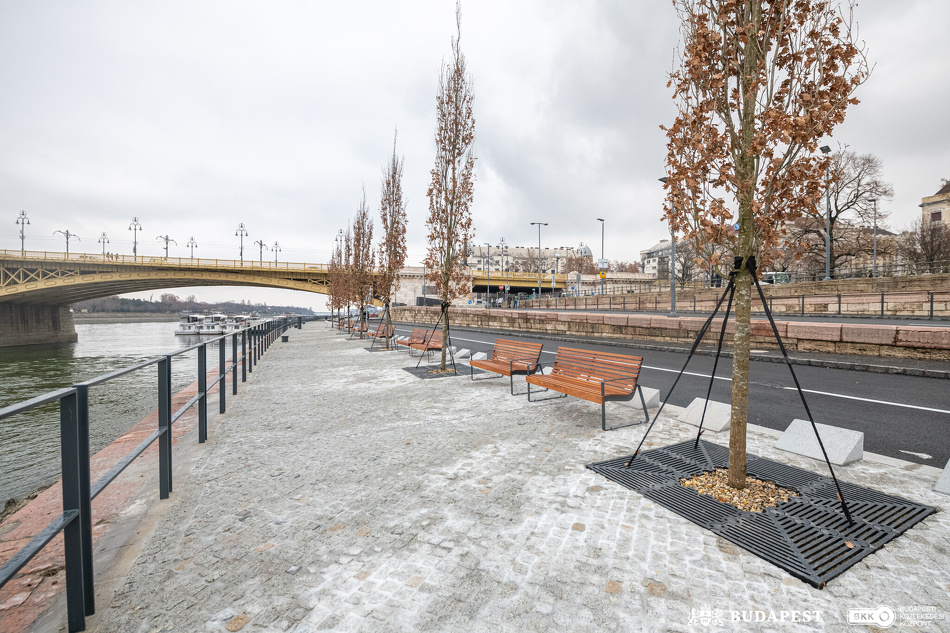 Benches were installed and trees were planted along the promenade (Photo: bkk.hu)
As we wrote , the modernization was started by the local council of Budapest in 2017 with the aim of renewing the embankments of Budapest and improving the livability of the Danube banks. The northern section between the Árpád Bridge and Dráva Street (which was renamed Moszkva promenade) and the section between Dráva Street and Margaret Bridge to the south of Pest were completed in 2017.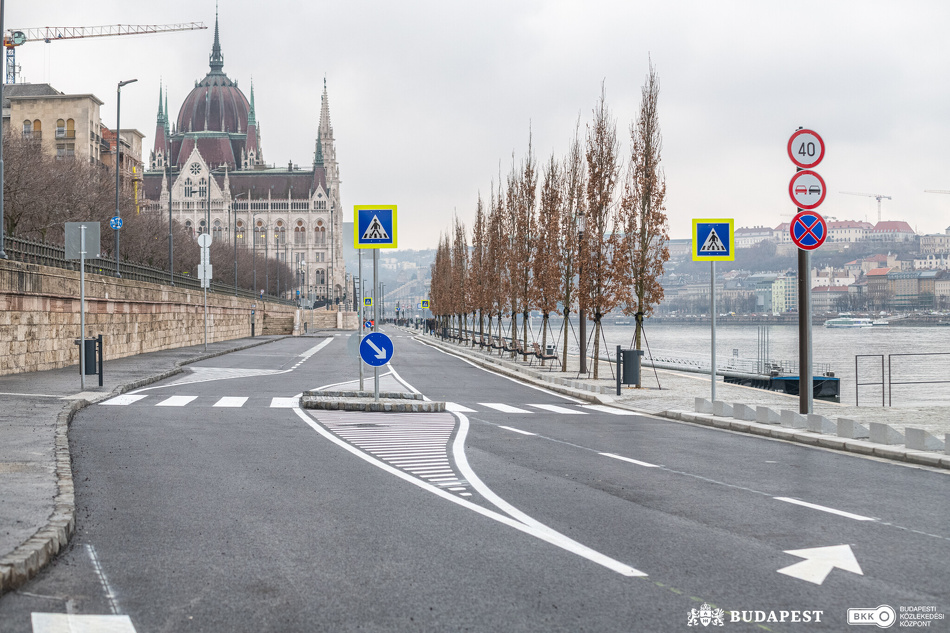 The retaining wall of the Markó street driveway has been moved (Photo: bkk.hu)
During the works of the third phase, which is now being completed, the retaining wall of the driveway on Markó Street was relocated, thanks to which the new pedestrian walkway was completed, while the stepped shore wall under heritage protection remained. A total of 34 soil-related trees have been planted from the line of the Olympic Park to the Margaret Bridge ramp. New lampposts with energy-saving light sources have been installed to match the style of street lighting in front of the Parliament. A drainage system has been set up to allow surface rainwater to be treated into the Danube. New street furniture was placed for passers-by.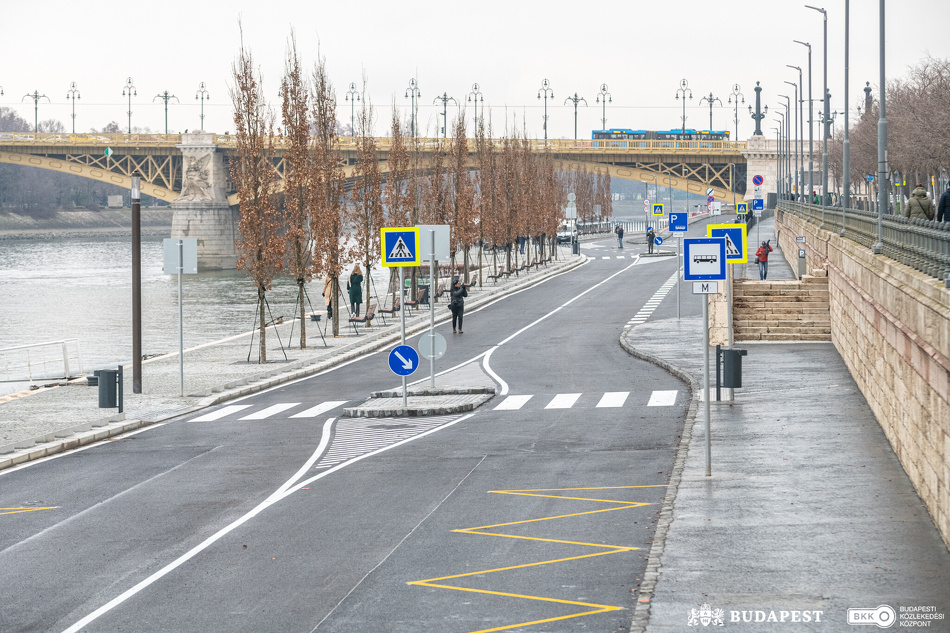 The new lampposts match the style of the street lighting in front of the Parliament (Photo: bkk.hu)
According to the announcement, the view as well as the World Heritage site were not damaged during the alterations.
Source: BKK, Pestbuda
Cover photo: The pedestrian promenade opened on the section of the sr. József Antall embankment between the Parliament and Margaret Bridge was created as the third phase of the settlement of the Danube banks (Photo: bkk.hu)