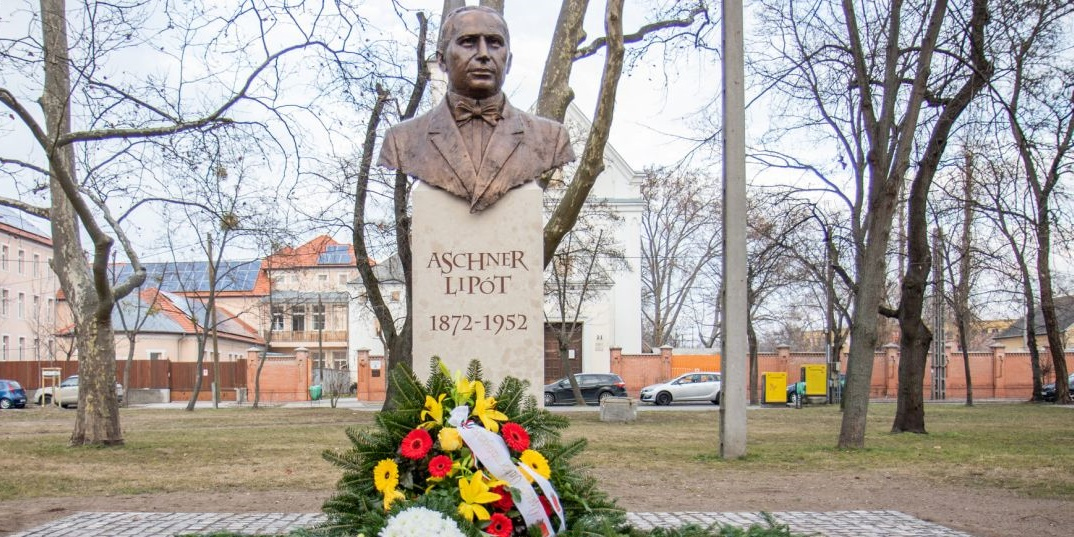 Who Flourished Tungsram - Statue of Lipót Aschner, 150 years old, erected
Hungarian version of the article: Aki felvirágoztatta a Tungsramot – Szobrot állítottak a 150 éve született Aschner Lipótnak
February 16, 2022 at 3:30 PM
A statue of Lipót Aschner, born 150 years ago, was erected in Újpest. The bronze statue of the sculptor Dávid Tóth, the father of Hungarian light bulb production and development, the flourisher of the Tungsram brand, the president and patron of the Újpest Gymnastics Association (UTE), and the sculptor Dávid Tóth, was placed in Lipót Aschner Square in Újpest.
Lipót Aschner was born in Assakürt, present-day Slovakia, 150 years ago, on 27 January, 1872. His father was Ármin Aschner, a bartender who supported a family with many children in modest conditions. Lipót joined Béla Egger at the age of 14, where his leadership skills and good organizational skills were revealed in a very short time. Egger registered his company in 1876 under the name of Egger B. and Tsa, the Austro-Hungarian Electricity Lighting and Power Transmission Factory, of which he became the deputy director of the 22-year-old Aschner in 1894. At the age of 46 he was commercial director, and at the age of 49 he was appointed CEO of the company known as United Incandescent Lamp and Electricity Co. since 1896. The Tungsram brand was not adopted by the company until 1909 and has been used regularly since 1912.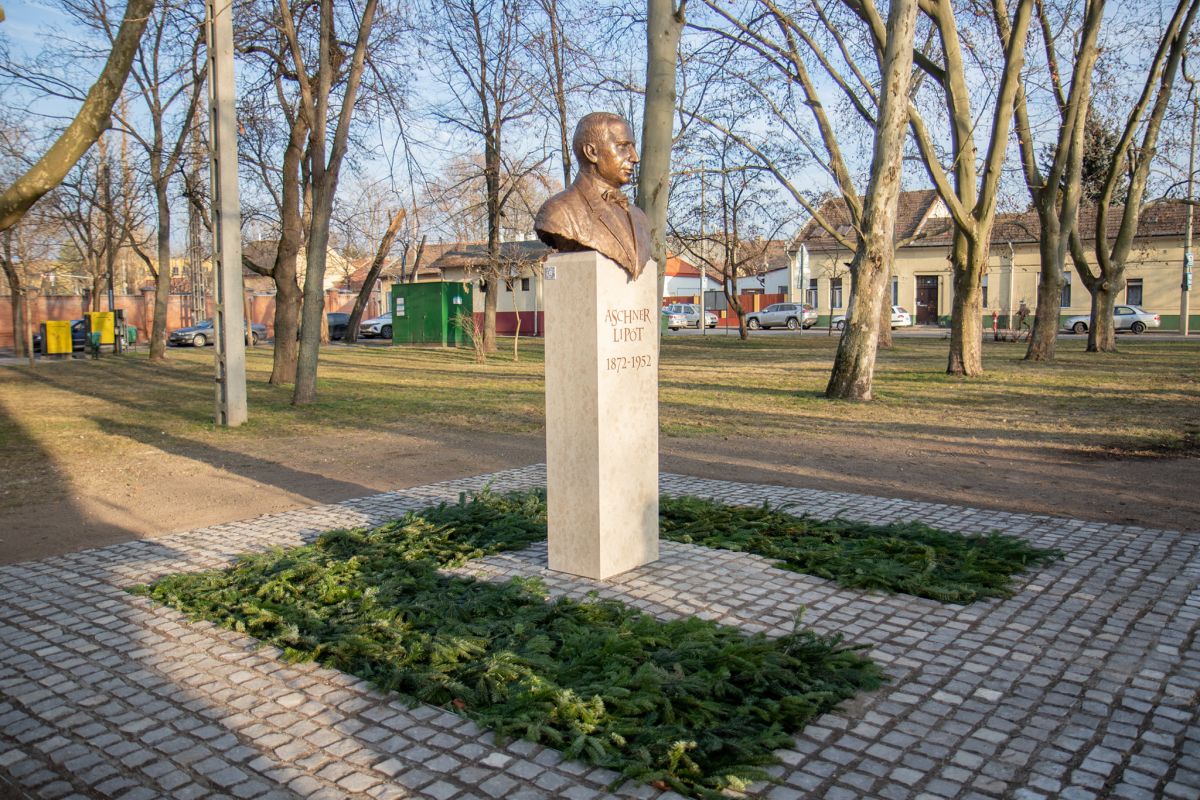 Freshly inaugurated statue of Lipót Aschner in Újpest (photo: ujpestmedia.hu)
Ascher changed the history of Hungarian industry. One of the secrets to his success was embracing talent. The Tungsram plant, as described, recognized the strategic importance of research and development and set up a research laboratory on the model of General Electric and Siemens. The laboratory played a key role in Tungsram being able to significantly influence the direction of technological development in light source and radio tube manufacturing. He has consistently built a network of the company's foreign manufacturing facilities.
Between the two world wars, this was crucial due to barriers to international trade. Aschner, however, was a leader who introduced welfare measures. It provided its workers with cultured changing rooms, washrooms, dining rooms, and sports and recreation facilities. He is also listed as a patron of sports in Újpest.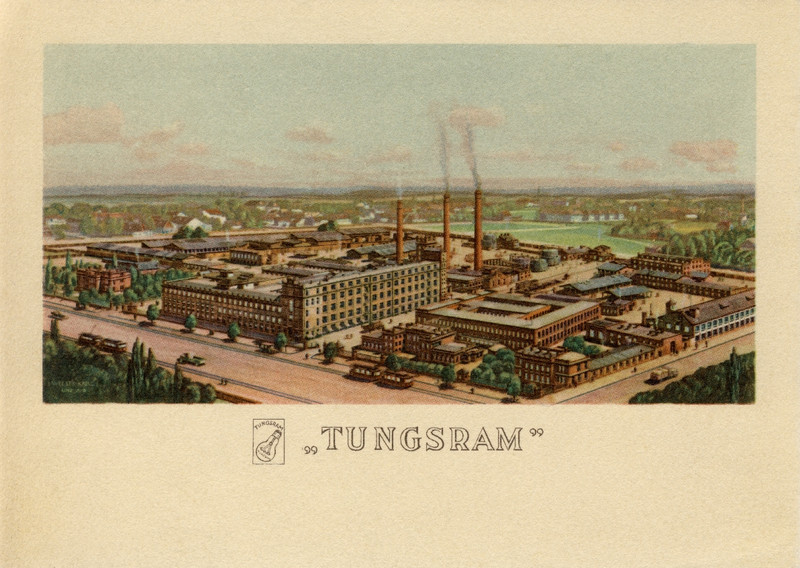 Lipot Aschner ran the Tungsram factory
which thanks to its efficient work, Tungsram has also been involved in shaping market rules through international incandescent and radio tube cartels.
Aschner was abducted on 19 March, 1944 by the Gestapo. He was deported to Mauthausen, but the owners of Tungsram Rt. Were able to release him for a ransom of 100,000 francs. He moved to Geneva in 1945, where he continued to deal with the factory. He returned to Hungary in June 1947, after which he became the managing director of the company.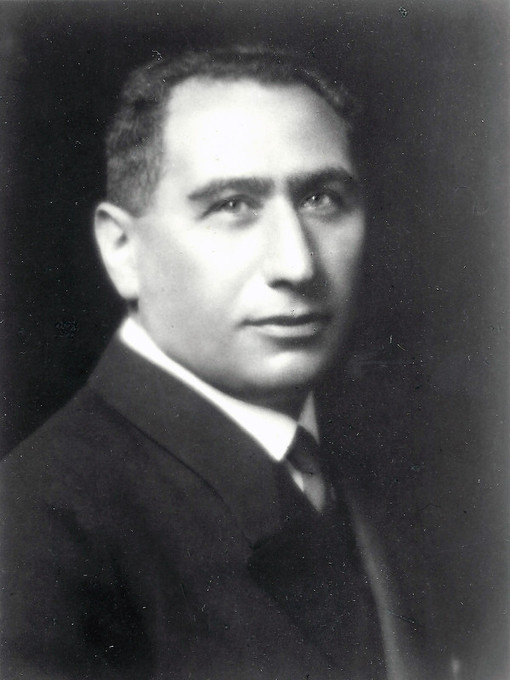 Lipót Aschner (source: tungsram.com)
He did his job with dedication, so despite his serious illness, he dealt with the factory on a daily basis until his death in 1952.
The bronze statue of Dávid Tóth, now erected in Újpest, was initiated by the City Defenders.
Source: ujpesmedia.hu
Cover photo: The statue of Lipót Aschner inaugurated in Újpest (photo: ujpestmedia.hu)