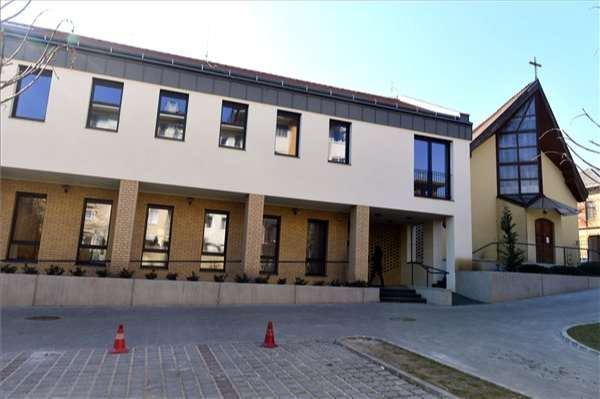 The new buildings of the Salesian order in Óbuda were handed over
Hungarian version of the article: Átadták a szalézi rend új óbudai épületeit
March 22, 2022 at 4:00 PM
The new oratory of the Salesian order and the building of the provincial headquarters in Óbuda were handed over. The oratorio will function as a kind of community space.
On Monday, the new oratory building of the Don Bosco Salesian Society and the Hungarian provincial headquarters in the neighborhood were ceremoniously handed over in Óbuda. In addition to the head of the Salesian order in Hungary, the Archbishop of Esztergom-Budapest and the Minister of Finance also took part in the handover, MTI reported.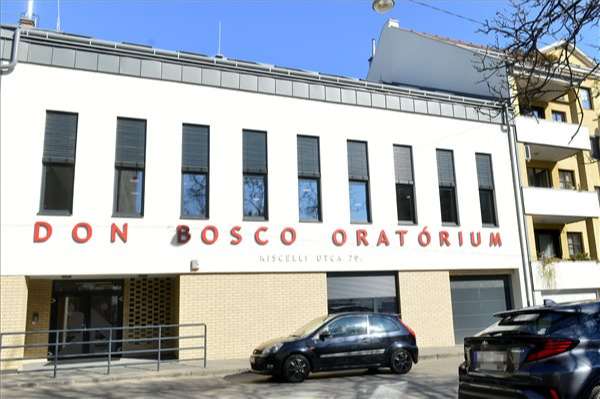 The provincial headquarters fits organically into the oratorio, so they form a building complex (Photo: MTI / Attila Kovács)
The three-storey oratorio building has an atrium, a lecture hall for up to 150 people and a small kitchen that can be separated by a mobile wall. There are also seven common rooms and a larger upstairs terrace. There are also changing rooms and water blocks designed to serve the public areas of the courtyard (playground and sports field). In this building, the Salesians will be tutoring young people and will provide breakfast and dinner for 40-50 young people in a social way.
In the yard, young people can play sports, while in summer there will be venues for day camps. The new building of the provincial headquarters was connected to the oratory, resulting in a building complex of more than 2,100 square meters. In the provincial government, there was a conference room on the ground floor and ten offices on the first floor. In the basement, warehouses, engineering and other service rooms have been set up. The provincial headquarters play a central role in the life of the order, as it is from here that the order controls the Salesian institutions in the country.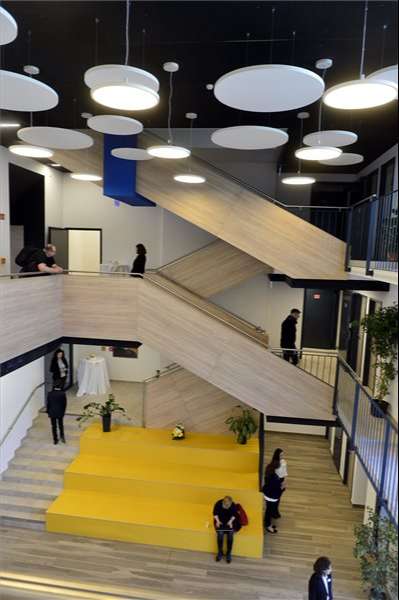 The designers tried to meet the expectations of the modern age (Photo: MTI / Attila Kovács)
The Salesian Order was founded by St. John Bosco in Turin in 1859 to educate and teach young people. The first Salesian monks appeared in Hungary in 1913. After the Second World War, their headquarters in Óbuda were nationalized and they could no longer continue to operate. It was only after the change of regime that they got their properties back and were able to continue their mission, according to an MTI statement.
Source: MTI
Cover photo: The new oratorio and provincial headquarters building complex of the Salesian order in Óbuda (Photo: MTI / Attila Kovács)