A new park was handed over in Bastion Street, 5th District, on Wednesday, the public park also has a "floating" sports field, a lookout point and a rain-protected playground, the local council of the 5th District told MTI.
In a statement from the district, he wrote that a three-storey park had been created with striking architectural solutions that multiplied the floor space. The proportion of green space has been increased from 4.5 percent to 53, 23 new trees have been planted, green walls of up to 600 square meters have been established, and irrigation with locally collected rainwater and a drilled well is based on climate awareness.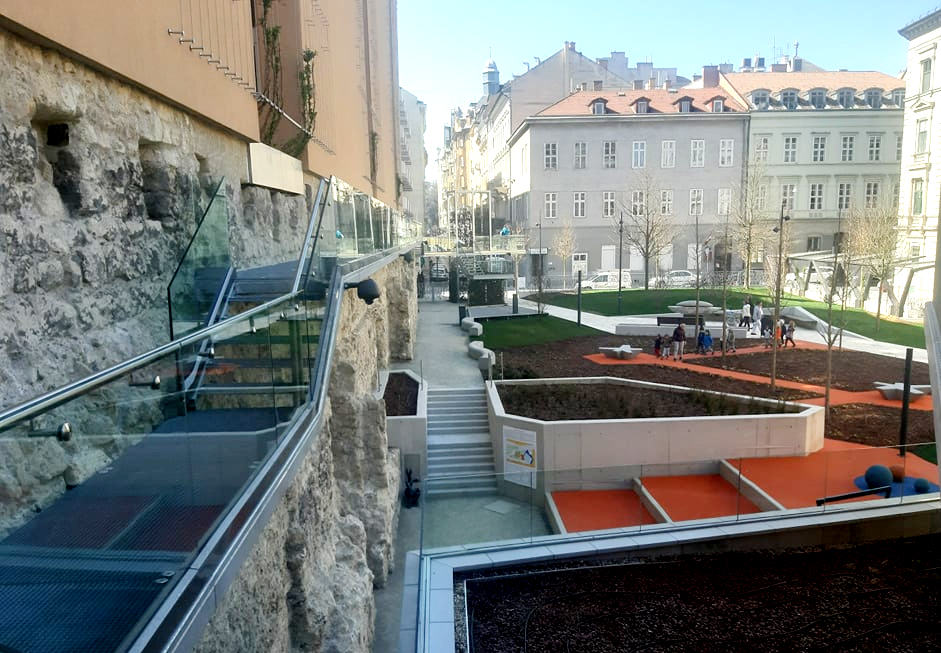 A new city wall promenade runs next to the 50-meter section of the Pest city wall (Photo: pestbuda.hu)
The service building is heated not by gas but by an air heat pump, so it works very efficiently and with zero emissions. The design of the rain garden, which helps to store rainwater locally, also serves to increase the evaporating surface and color the vegetation. In the park, 7 new trees were planted in Veres Pálné Street, which was renovated from wall to wall in the section bordering it, including 20-30 year olds with a crown diameter of 5-6 meters at the time of planting, the announcement reads.
The park also has a playground, a sports field, an educational trail - a city wall, a pedestrian walkway, a lookout point, a water playground and a city history gallery. According to the announcement, in Bastion Park you can see the largest Pest city wall, about 8.5 meters high and 2 meters thick, built during the reign of King Matthias, in the longest length, almost 50 meters long.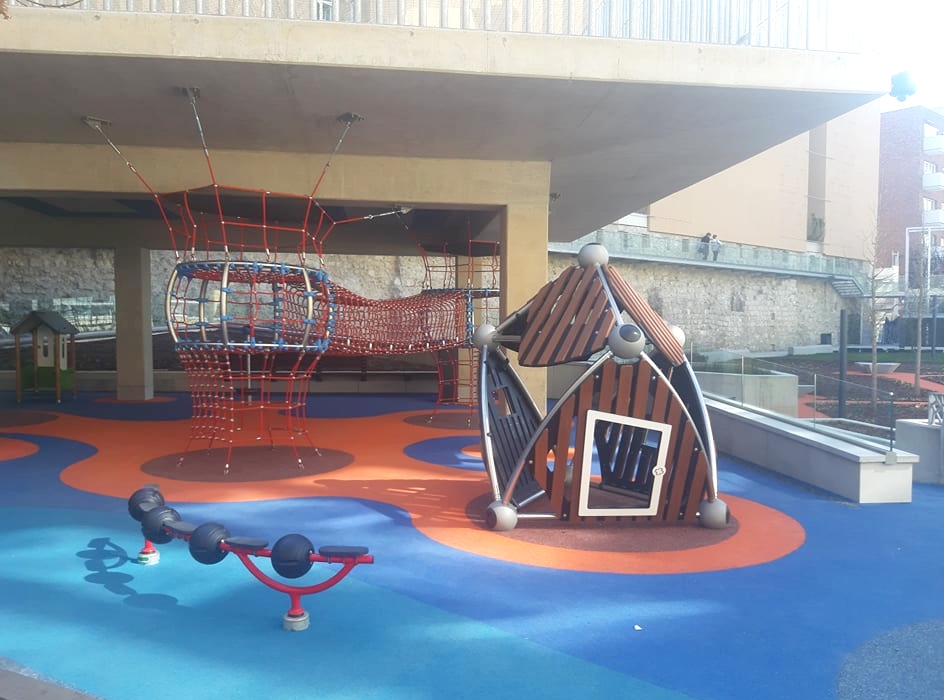 A playground has also been created (Photo: pestbuda.hu)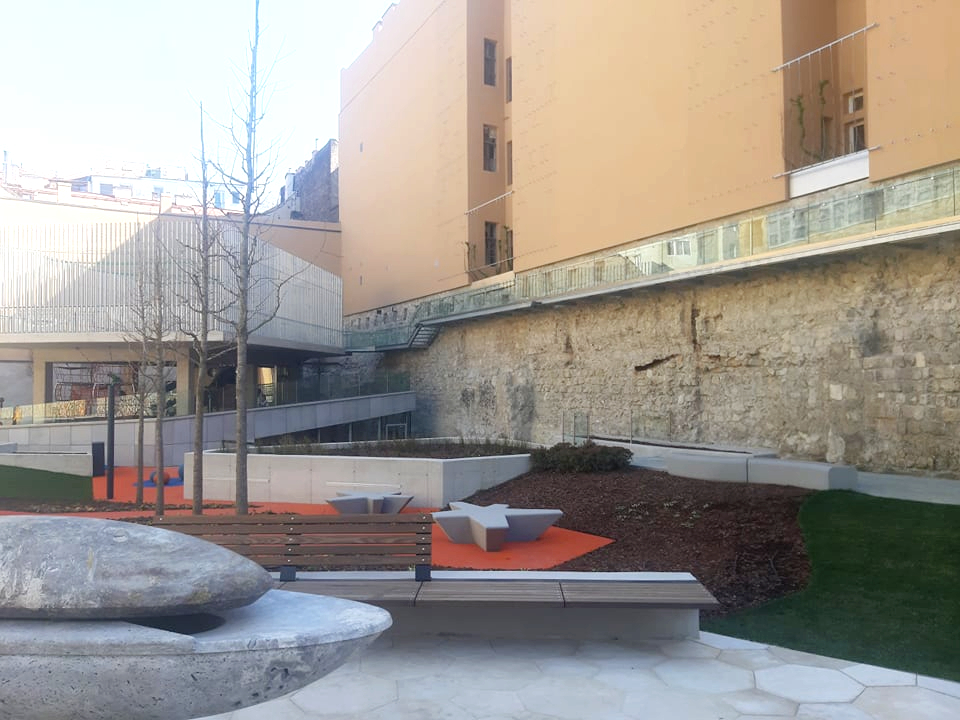 The park also has a sports field, a water game and a city history gallery (Photo: pestbuda.hu)
According to the communiqué, Péter Szentgyörgyvölgyi, the mayor of the district, spoke at the handover about not only developing public spaces in the city center, but also building communities. The mayor emphasized that this is why play equipment was developed for children, a barrier-free changing room, a sports field, a bike rack for young people, and benches for grandparents who wanted to relax. The investment was made with the support of the government.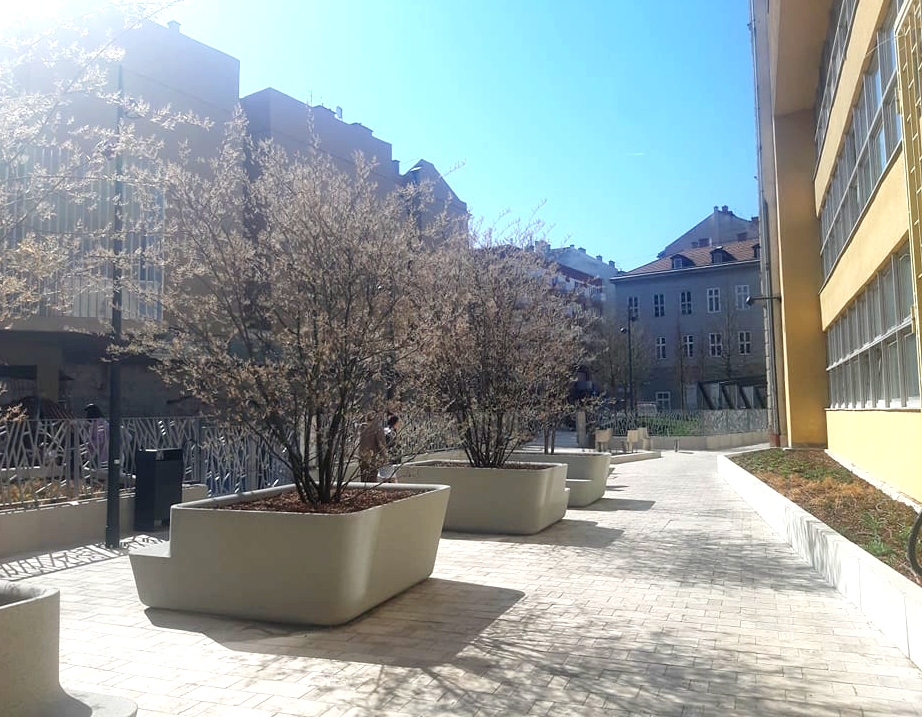 The section of Bastion Street next to the park was renovated, 23 trees were planted (Photo: pestbuda.hu)
Source: MTI
Cover photo: A new park was handed over in Bastion street in the 5th district (Photo: pestbuda.hu)