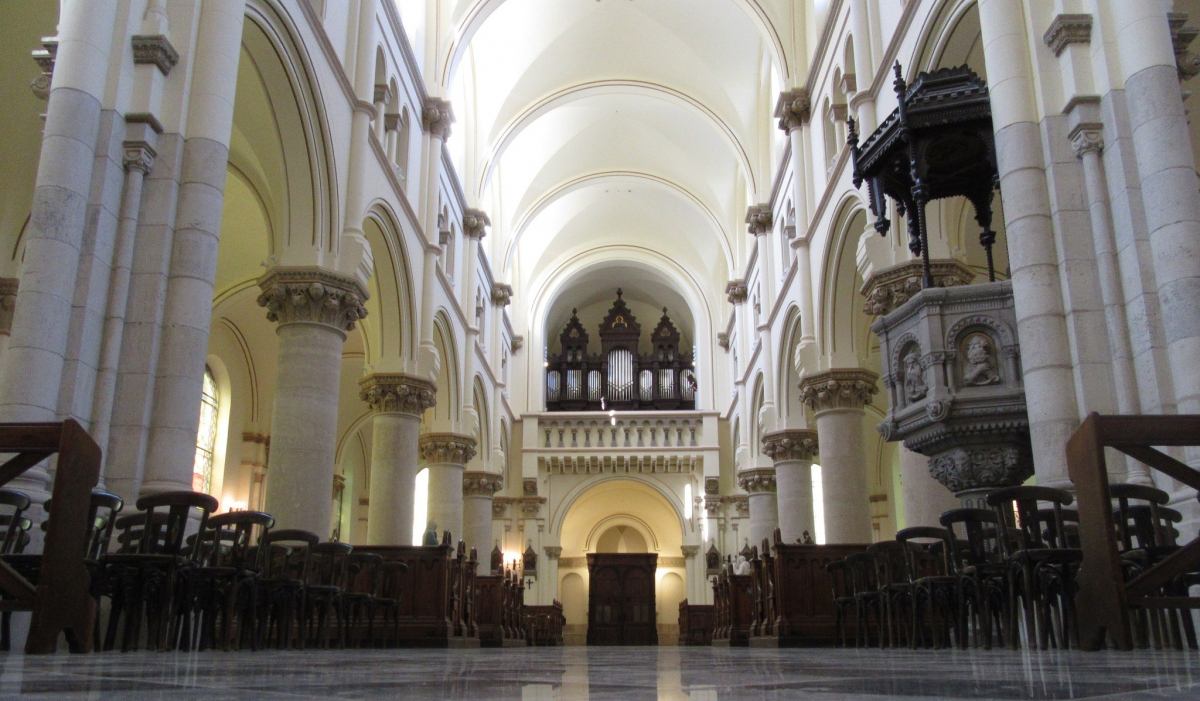 The Bakáts Square Church designed by Miklós Ybl has been completed
Hungarian version of the article: Teljesen elkészült az Ybl Miklós tervezte Bakáts téri templom
October 5, 2022 at 6:30 PM
The renovation of the Bakáts Square Church in Ferencváros has been completed. With the expansion of the crypt, a new urn burial section was created, the church received a new floor covering, the plaster was restored and restoration work was carried out. The new altar was also consecrated at the weekend.
The St. Francis of Assisi Parish Church in Bakáts Square in the 9th District was renovated inside and out. On the occasion of the completion of the renovation, Cardinal Péter Erdő, Archbishop of Esztergom-Budapest, blessed the building and consecrated the church's new altar on 2 October.
Participants of the Mass held in the renovated St. Francis of Assisi Parish Church on 2 October 2022 (Photo: MTI/Attila Kovács)
The church in the middle of Bakáts Square is a beautiful creation of one of the greatest architects of the 19th century, built from 1865 to 1879 in Neo-Romanesque style according to the designs of Miklós Ybl. The exterior and interior design of the three-nave church with an east-west axis, and Roman cross layout, is rich in detail. The building, covered with red brick and Sóskút stone, is 66 metres long, 21 metres wide at the transept, and has three apses. The central tower on the facade is 66.7 metres high.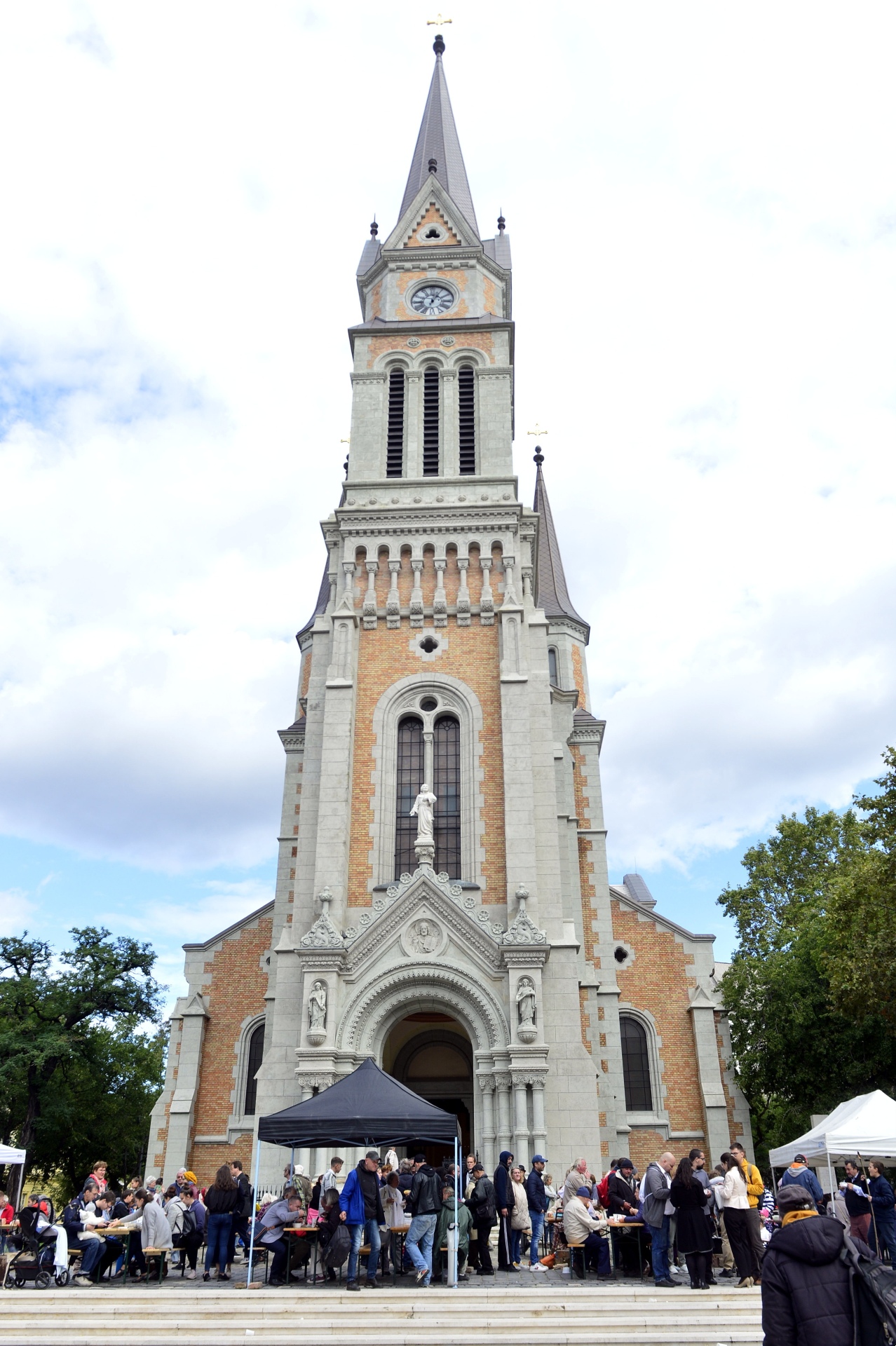 The Bakáts Square Church (Photo: MTI/Attila Kovács)
The restoration of the representative sacred building began in the spring of 2018, the external renovation was completed by April 2022. The first phase consisted of the renovation of the facade and the church tower, the renovation of the walls and the stone and brick cladding on the facade was completed. Asbestos was removed and the roof was renovated. The copper-clad spire, the tower clock, and the church garden were also restored.
During the church renovation, a new urn burial section was created in the church by expanding the crypt. The crypt was also insulated against groundwater and heat, and its spaces were renovated. The crypt, designed by Miklós Ybl, preserves the original, starry ceiling painting, hosts funeral ceremonies, and its side rooms open to the space of the urn walls.
In the crypt, the original sky and star arch decoration can be seen (Photo: szentferencplebania.hu)
In the second phase, the focus was on the interior of the church. During the interior renovation, the church received a new floor covering, the plaster was restored, the locksmith and carpentry structures, windows and doors were renovated and replaced, and restoration work was also carried out. In addition, the complex architectural, mechanical, and electrical renovation of the church took place.
The external and internal renovation of the church was carried out in two stages with 1.9 billion HUF government support.
This year, the 200th anniversary of the founding of the parish is also celebrated, since the first church of Ferencváros was consecrated on 12 October 1822, on Bakáts Square.
Source: MTI, pestbuda.hu
Cover photo: The Bakáts Square Church designed by Miklós Ybl has been completed (Photo: szentferencplebania.hu)