In Józsefváros, in the house under 66C Üllői Road, Endre Thék, a master carpenter, furniture and piano maker, founder of the first domestic furniture factory, and creator of Hungarian large-scale furniture production lived. On 3 November, a commemorative plaque was placed on the wall of the building, reports jozsefvaros.hu.
The installation of the memorial plaque was initiated by Dr Ambrus Gönczi as a representative of the Ferencváros Local History Collection, and the caretaker of the estate, Péter Rupprich, to replace the previous memorial plaque that was removed in the 1950s - the event is reported on the website of the 8th District Local Council. At the opening ceremony, Péter Rupprich and Gábor Erőss, Deputy Mayor of the 8th District responsible for culture, gave speeches, both of them remembered the life and lasting work of Endre Thék.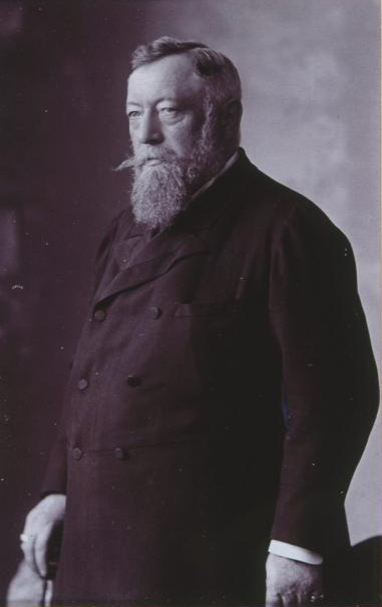 Portrait of Endre Thék (Source: ogyk.hu)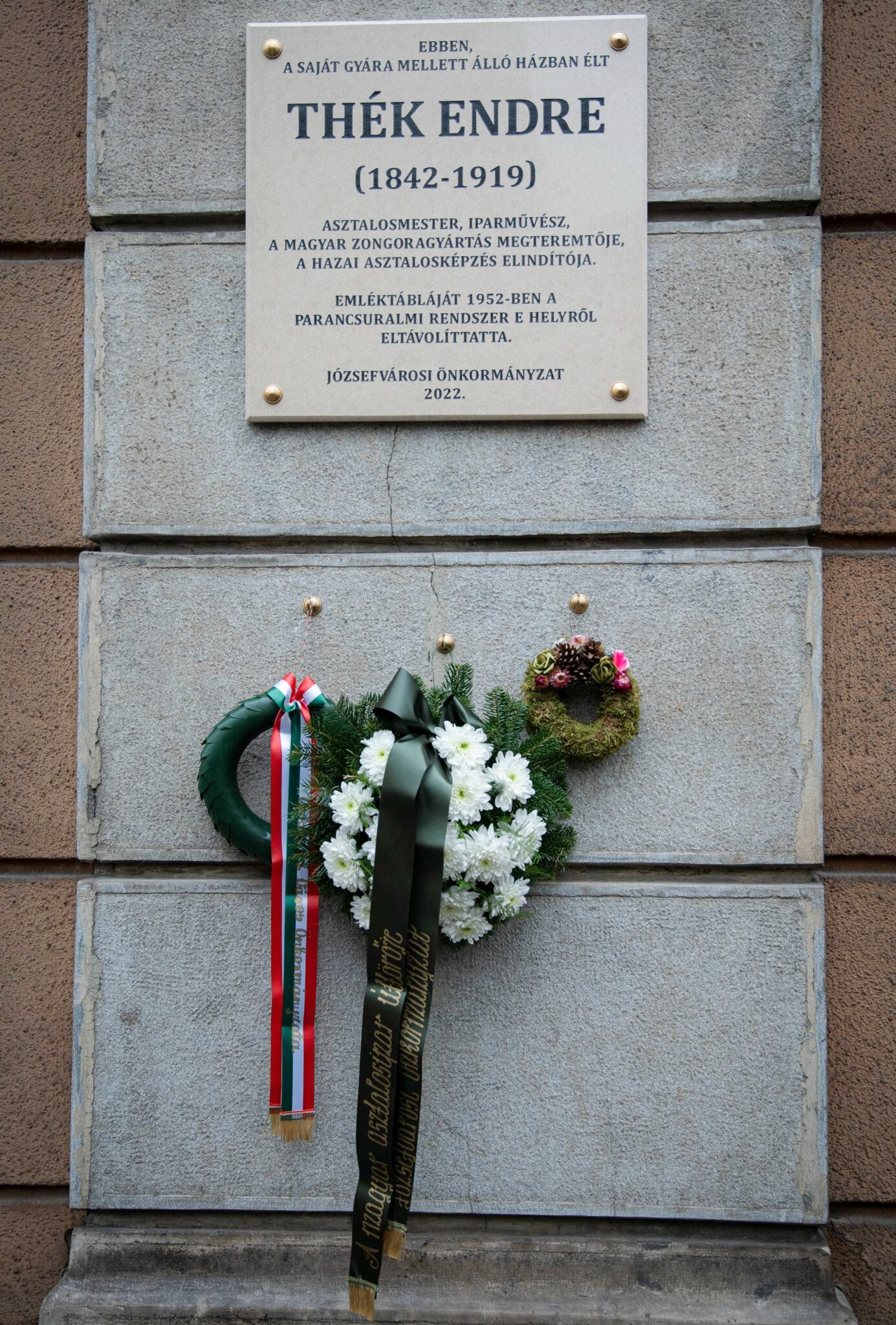 Endre Thék's memorial plaque was inaugurated to replace the plaque removed in 1952 (Photo: jozsefvaros.hu)
As Pestbuda previously reported: Endre Thék opened his first carpentry workshop in Szűz Street in Józsefváros in 1872, and the first furniture factory in the capital later developed from this factory. He moved his company under 66A-B-C Üllői Road in 1885, and he lived here as well. Thék's factory produced, among other things, the wooden ceilings of the chamber of the Parliament and the furniture of the prime minister's office, the furnishings of the Buda Castle, including the wall decorations and Neo-Romanesque style furniture of the St. Stephen's Hall. His furniture decorates the Gresham Palace, the Opera House, the Wenkcheim Palace and the Károlyi-Csekonics Palace. In the 1890s, he expanded the factory and also engaged in the production of pianos.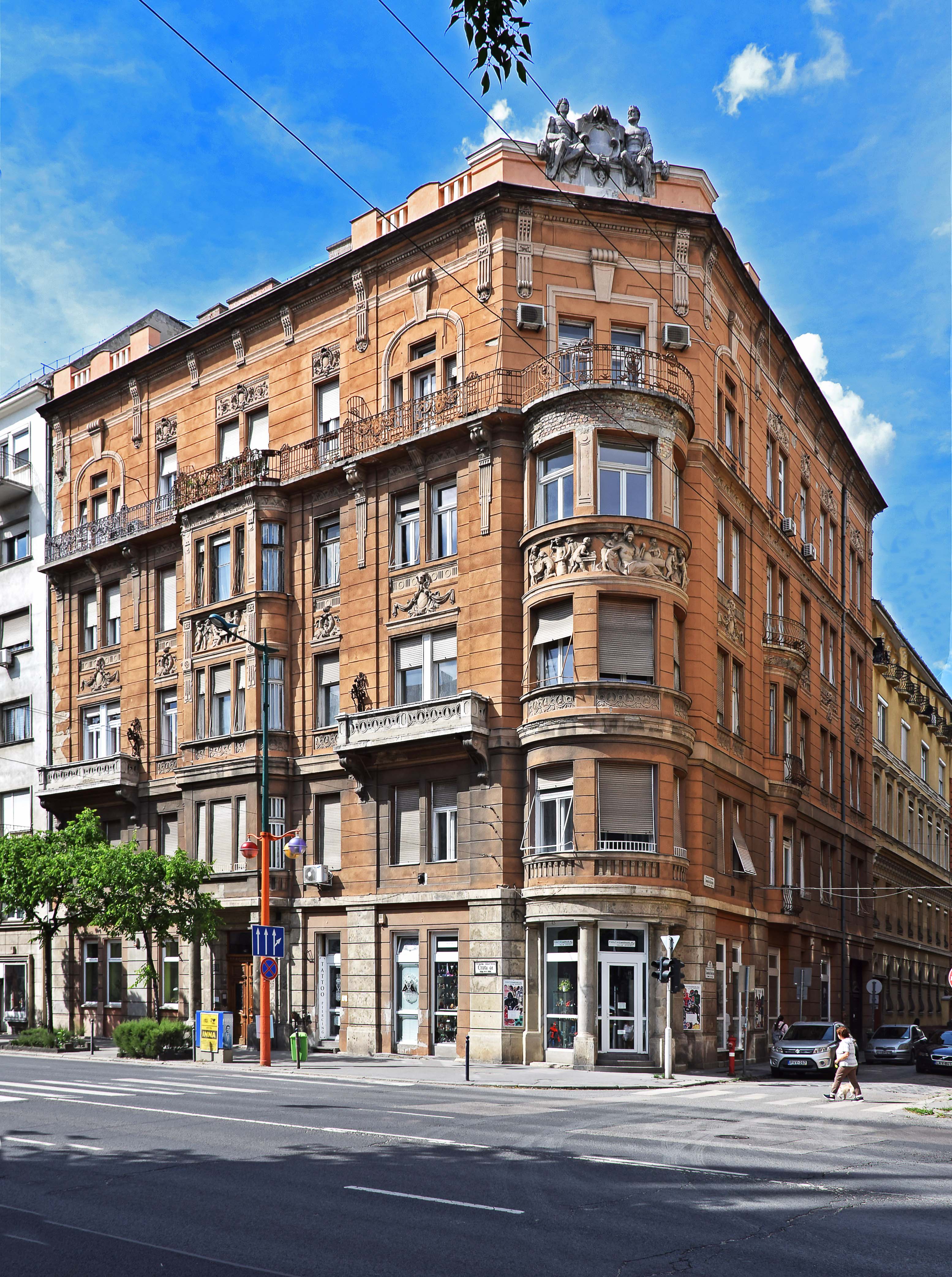 The house at 66C Üllői Road in 2019. Endre Thék's apartment was here (Photo: Balázs Both/pestbuda.hu)
Today's Leonardo da Vinci Street was Thék Endre Street from 1928 to 1952, the furniture store operated on the corner at 66C Üllői Road, above which Endre Thék also lived. In 1930, a relief plaque was inaugurated on the wall of the house in honour of Endre Thék, but it was removed in 1952. Seventy years later, on 3 November 2022, a newly made commemorative plaque - which does not look like the old one - was placed on the building.
Source: jozsefvaros.hu, pestbuda.hu
Cover photo: Endre Thék's memorial plaque was inaugurated under 66C Üllői Road, 8th District (Photo: jozsefvaros.hu)
RELATED ARTICLES (in Hungarian):
The creator of the modern Hungarian furniture industry - Endre Thék passed away 100 years ago
A century carved in wood - Endre Thék's masterpieces were remembered in the Parliament
Thék furniture factory: this is how the large factory on Üllői Road looked like