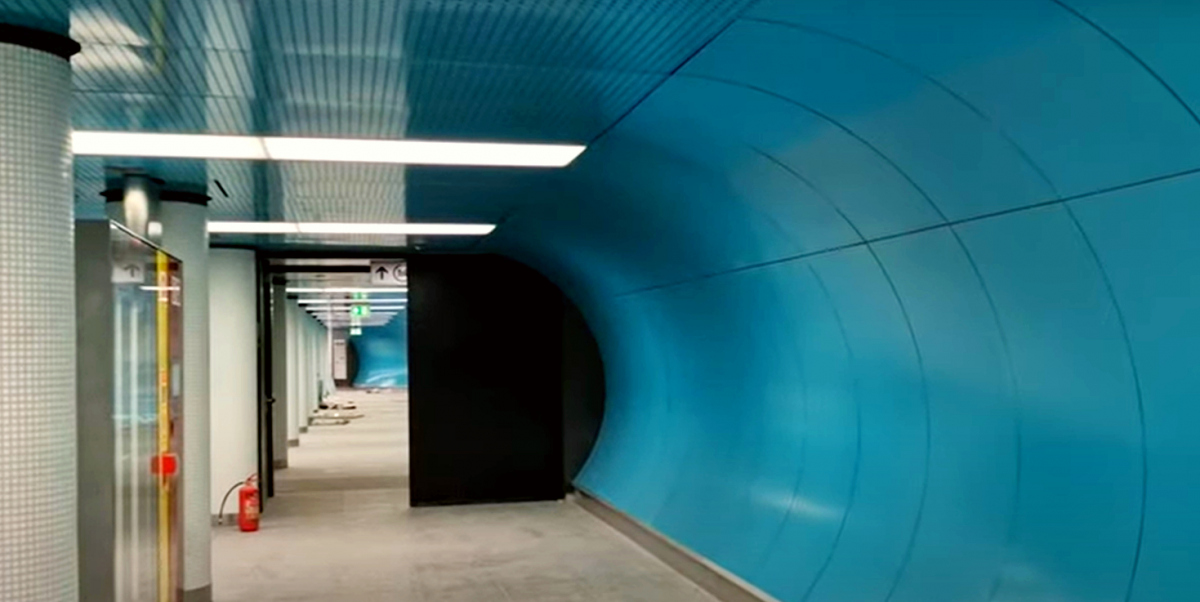 A mix of retro atmosphere and colours at the Deák Ferenc Square metro station
Hungarian version of the article: Retró hangulat és színek kavalkádja a Deák Ferenc téri metróállomáson
January 19, 2023 at 9:00 PM
The Deák Ferenc Square metro station will be opened to traffic on Monday, but it has already become clear what kind of sight will greet the passengers when they go down to the underpass. The designers' vision was to create a contemporary retro feel with tubular spaces and the use of a variety of colours, yellow, blue, turquoise and white.
According to the information of the Budapest Transport Centre (BKV), the Deák Ferenc Square metro station, which will open on Monday, 23 January, will welcome passengers with a contemporary retro atmosphere, where colours will help orientation, and the yellow, blue, turquoise and white tubular spaces will resemble the world of slide parks.
At the entrance of the Deák Ferenc Square station, which opens from the underpass, passengers are greeted by a yellow colour, who descend the escalator and arrive in the modern hall of the transfer level. The warm grey wall cladding, the odd free-floating light fixtures and the spaciousness are unusual in M3 metro stations, BKV announced.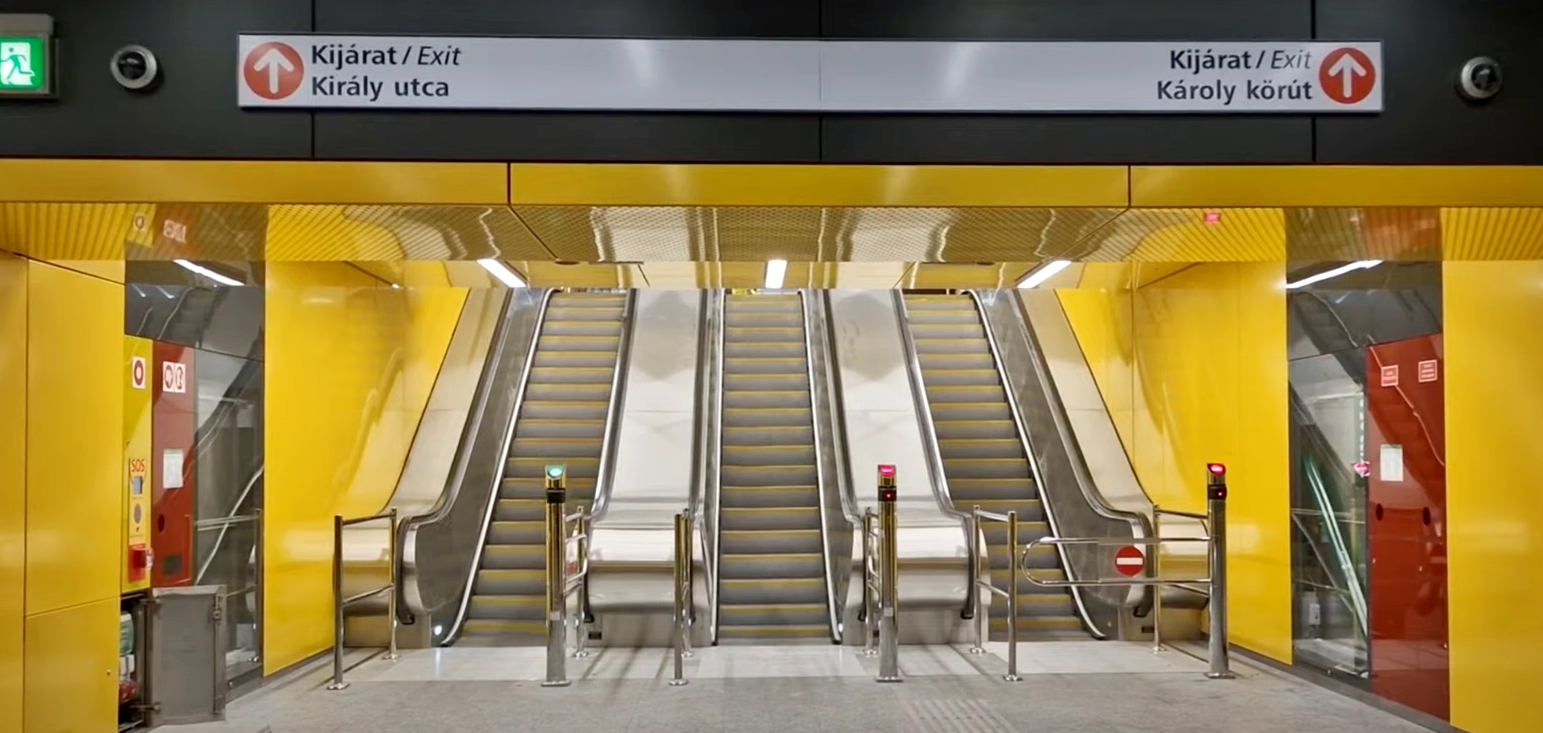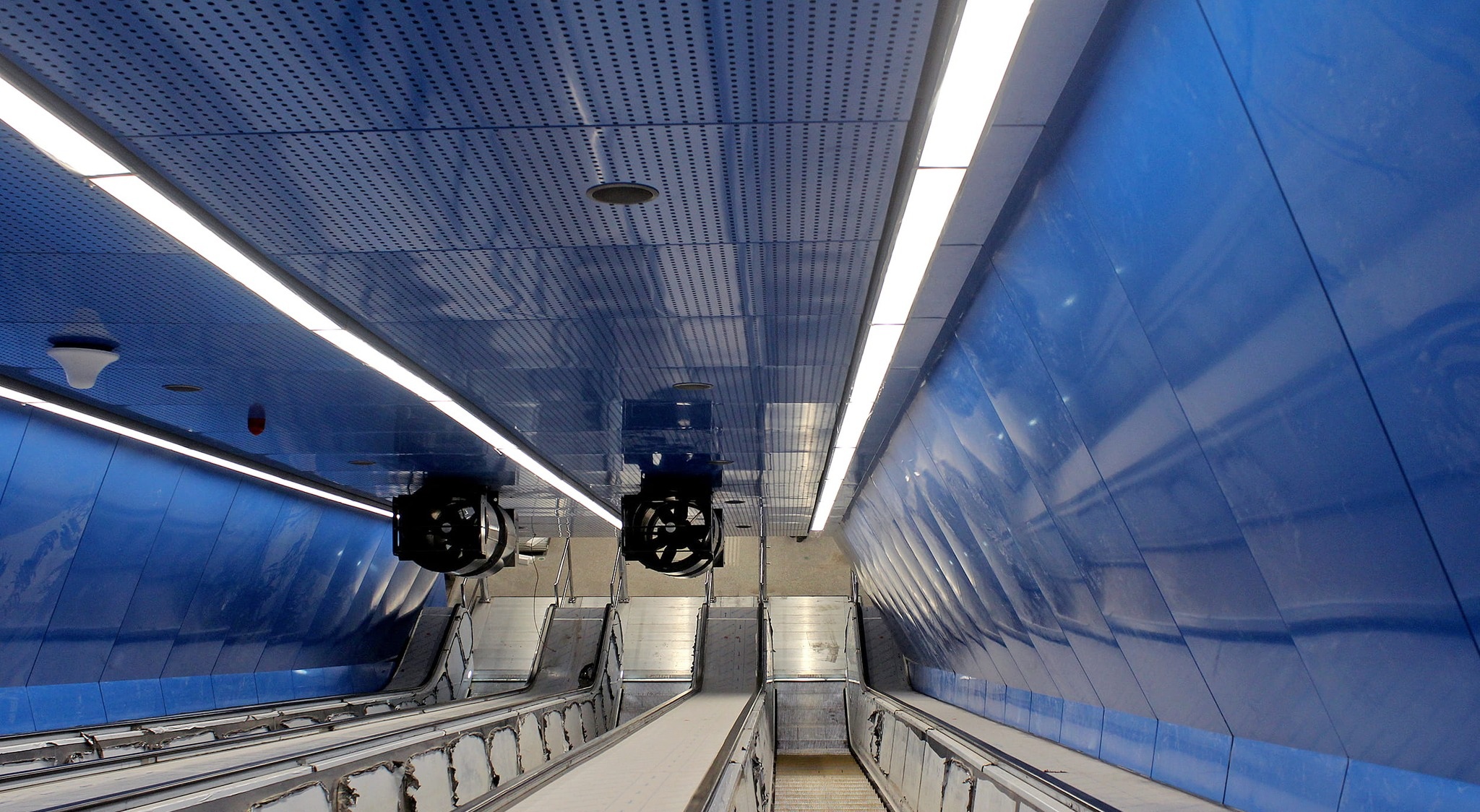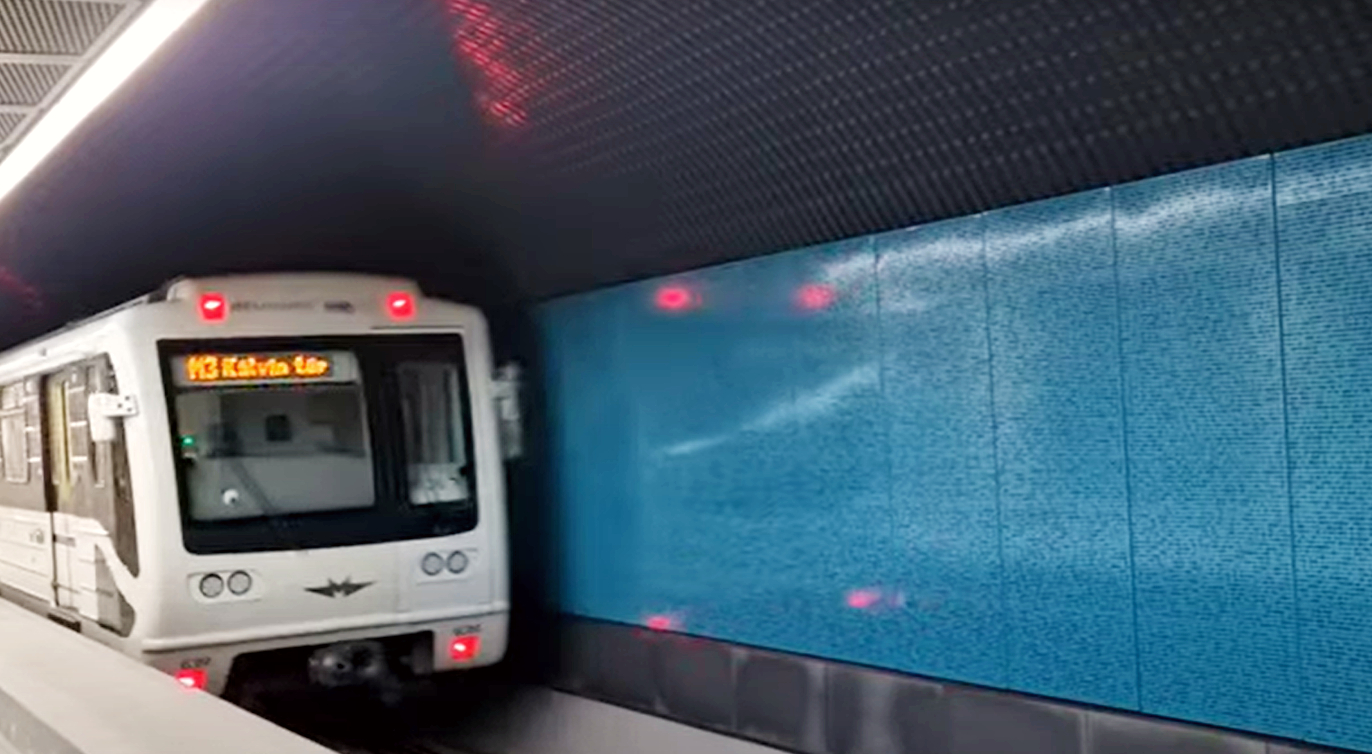 Blue, turquoise, yellow and white colours help people find their way around the Deák Square station of metro line 3 (Source: BKV)
After the renovation, the original light covering of the long escalator is now defined by the bright, sky blue colour. On the platform level, the well-known tile walls have been preserved, the columns are covered with white mosaics, and the cable cover is turquoise.
The formerly angular structure of the corridor connecting the M2 and M3 metro lines has been given a futuristic shape and also a turquoise covering, they said, highlighting that as many people pass through the seventy-metre-long corridor every day as the population of Eger. The space is made welcoming by illuminated surfaces that evoke an influx of natural light.
The accessibility of the station is provided by a high-capacity elevator. A new tunnel leads to the elevator, the white colour of its covering symbolises the newly built structure. The station now has three exits, the glass-covered building fitting into the axis of Andrássy Avenue marks the new entrance to the metro station "as a colour-changing ice cube by day and a rice paper lantern by night", reads the description of the BKV.
The designers of the station were Balázs Csapó, Tibor Germán, Balázs Gurdon and Bence Hargitai.
Source: bkv.hu
Cover photo: The Deák Ferenc Square metro station will have a contemporary retro feel (Source: BKV)