Renovation of Podmaniczky Street could begin as early as this autumn
Hungarian version of the article: Akár már ősszel elkezdődhet a Podmaniczky utca felújítása
The section of Podmaniczky Street in Terézváros between Teréz Boulevard and Bajcsy-Zsilinszky Road will be renovated. An open public procurement tender for construction has just been published. The plans were completed in March. The investment could start in the autumn and end next spring.
Renovation plans for the 310-meter section of Podmaniczky Street between Teréz Boulevard and Bajcsy-Zsilinszky Road have already been completed, and a public procurement tender for the construction has now been published – writes the Terézváros local council.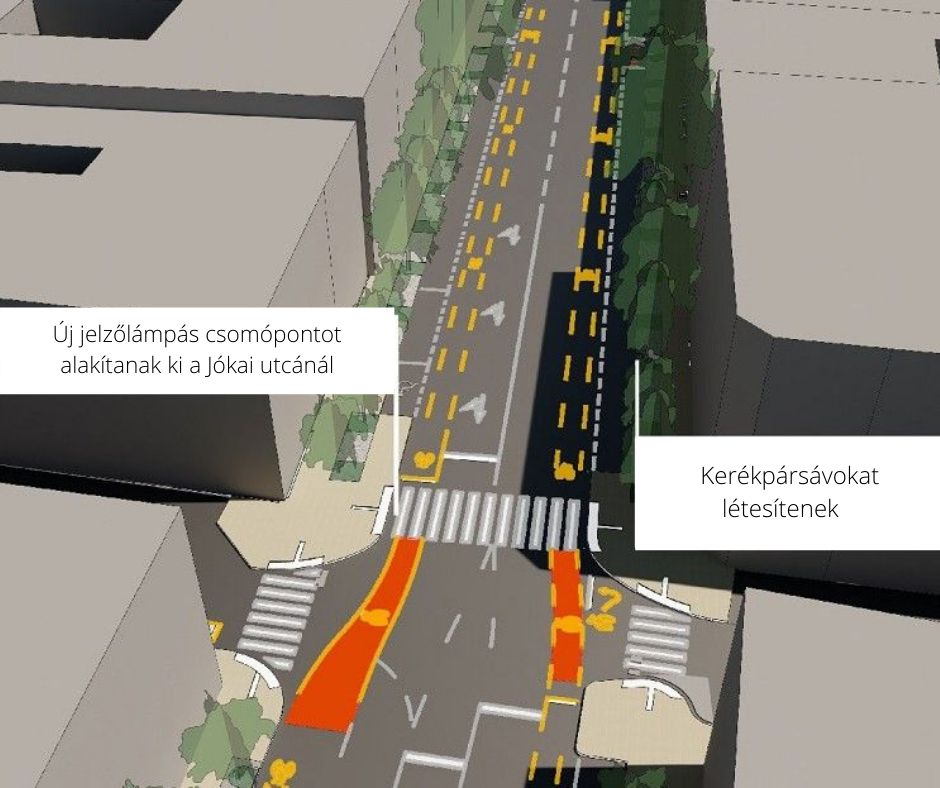 Renovation plan of Podmaniczky Street (Source: terezvaros.hu)
During the works, the road pavement will be renovated, a new traffic light junction with three pedestrian crossings will be built at Jókai Street, and a bicycle lane will be created in both directions. In addition, at the mouth of the Bajcsy-Zsilinszky road, the unused right-turn lane will be eliminated, and a small space with street furniture and trees will be created instead.
Source: terezvaros.hu
Cover photo: The section of Podmaniczky Street between Teréz Boulevard - Bajcsy-Zsilinszky Road will be renovated in the autumn (Source: google maps)