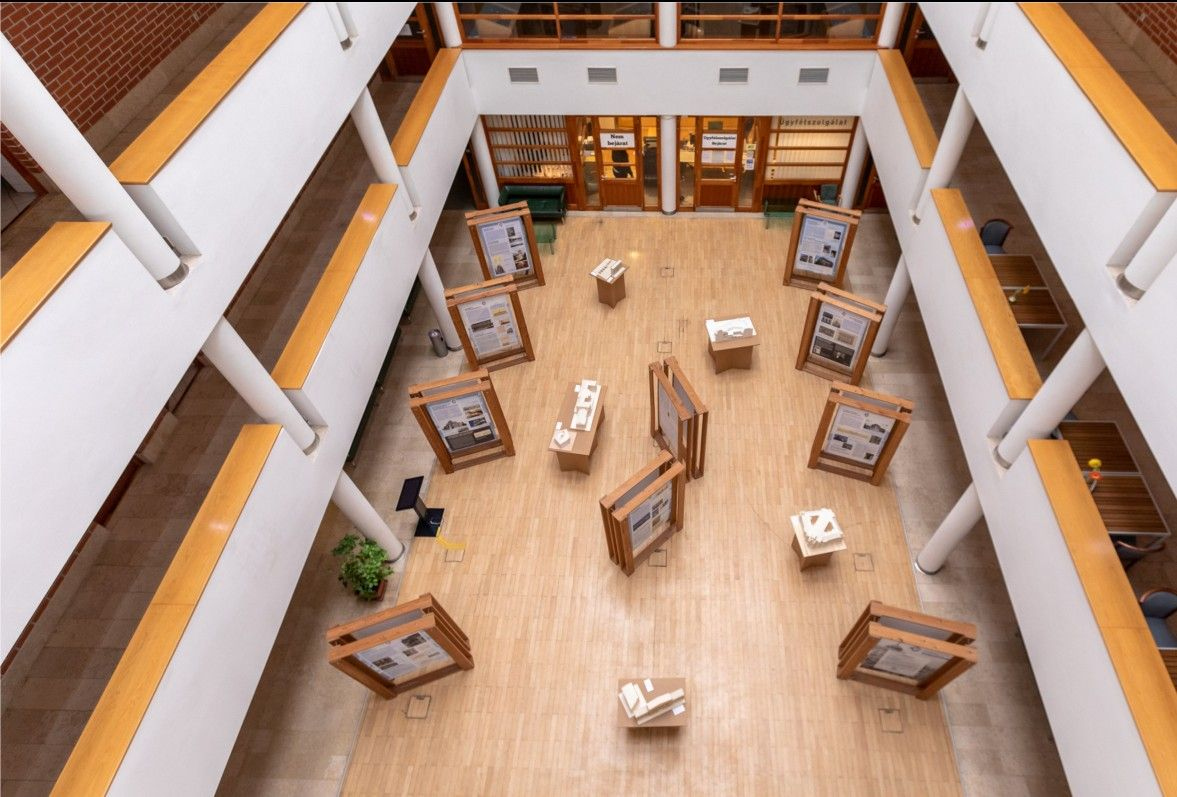 The Győző Czigler exhibition is still open at the Archives of Budapest
Hungarian version of the article: Még megtekinthető a Czigler Győző-kiállítás a Fővárosi Levéltárban
September 10, 2021 at 4:00 PM
The exhibition of Győző Czigler's architecture is open until the end of October. The Archives of the Budapest Capital's and the Hungarian Architectural Museum and Monument Documentation Centre's jointly organised exhibition presents the career of the much-used architect of Hungarian historicism with the help of tables and models.
Born on the 19th of July 1850 in Arad, Győző Czigler is from an architectural dynasty. The exhibitionConsistency in Form and Spirit - The Building Art of Győző Cziglerwas originally conceived to celebrate the 170th anniversary of his birth, but due to epidemic restrictions it was only shown online for a long time.
An exhibition of Győző Czigler's life's work is on display in the Teve Street building of the Archives of Budapest Capital until the end of October (Source: memmdk.hu)
Győző Czigler graduated from the Academy of Fine Arts in Vienna, then studied in England, France, Greece and Turkey. His first job in Budapest was at the Engineering Office of the City of Budapest in 1874. He has also regularly participated in architectural competitions, his greatest success being the design of the Hungarian Pantheon for the Citadel on Gellért Hill.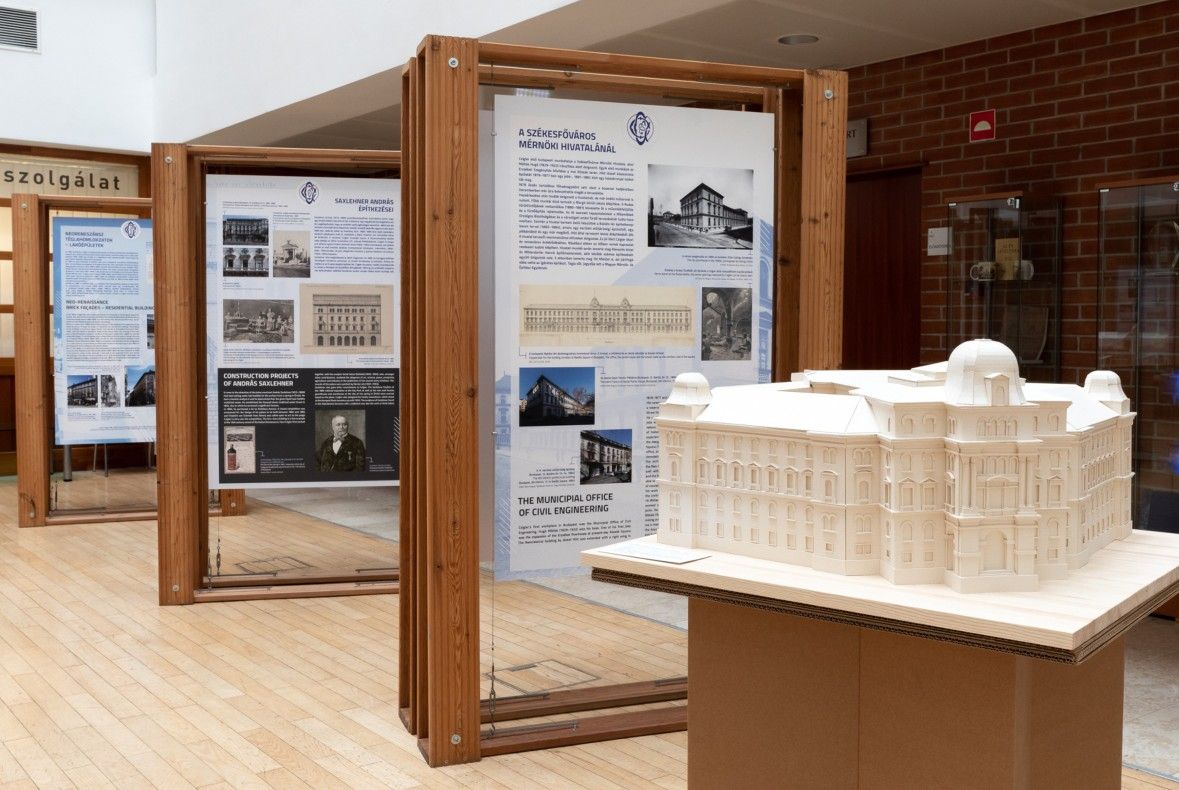 The career of the much-used architect of hungarian historicism is presented with models and tables (Source: memmdk.hu)
His career took an upward curve from the 1870s: He was commissioned by András Saxlehner - the distributor of Hunyadi's bitter water - to design the new building for the Andrássy Road Palace, and in 1878 he won the design competition for the building of the Budapest Academy of Commerce.
Based on Czigler's plans, the palace of the Pesti Hazai Első Takarékpénztáron Erzsébet körút, the National Casino on Semmelweis Street and the building of the Central Statistical Office on Keleti Károly Street was built. He also designed the Hold Street and Hunyadi Square market halls, as well as the Gozsdu Courtyard.
A model of the headquarters of the Central Statistical Office. The building was designed by Győző Czigler between 1896 and 1898 (Source: memmdk.hu)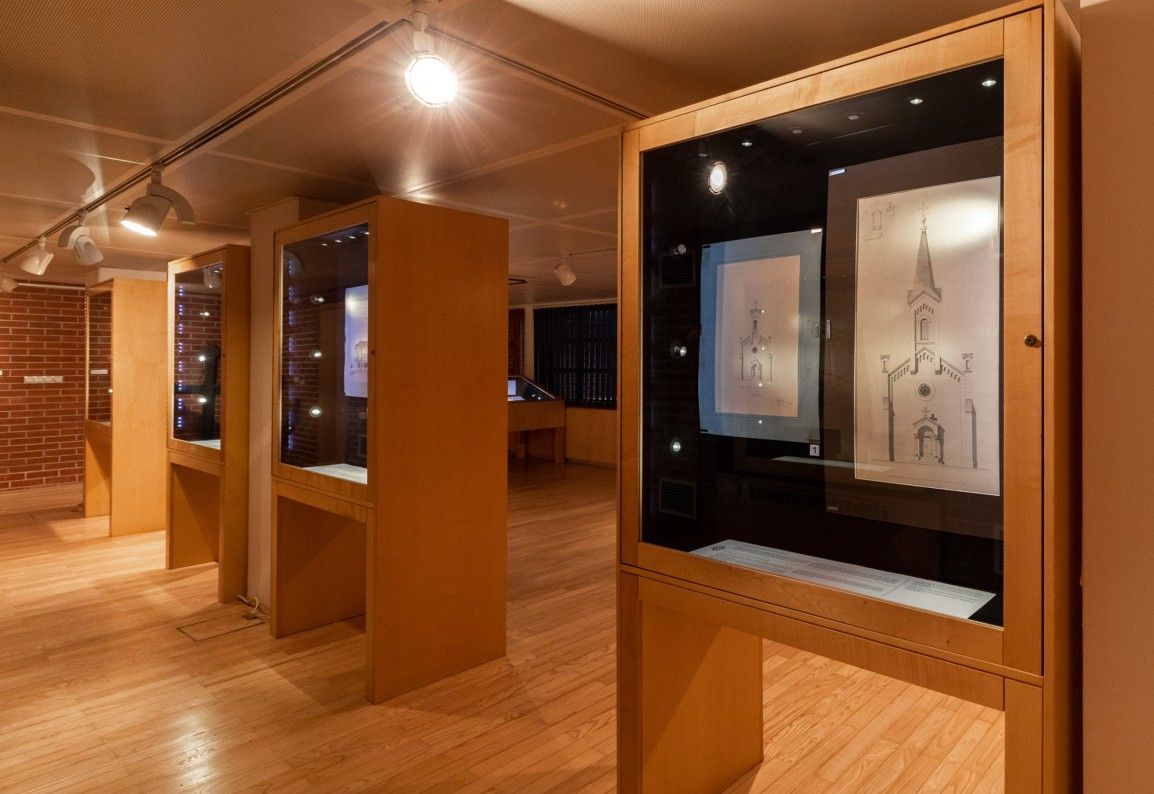 In the showcases you can also see blueprints (Source: memmdk.hu)
He also started the design of the Széchenyi Baths, but the completion was left to his former office manager, Edé Dvořák, and a good friend Kálmán Gerster, whose design modifications eventually led to the construction of the baths in Városliget. In addition to his work in the capital, he also designed several buildings in the countryside. In addition to his design work, from 1887 he was head of the Department of Ancient Architecture at the University of Technology. His last design was also for the university, but he did not live to see the built chemistry and physics pavilion, he passed away on the 28th of March, 1905. On the anniversary of his death, Pestbuda also featured a detailed presentation of his most important buildings in Budapest.
Opening image: Consistency in Form and Spirit - The Architectural Art of Győző Czigler at the Archives of the Budapest Capital (Source:.hu)