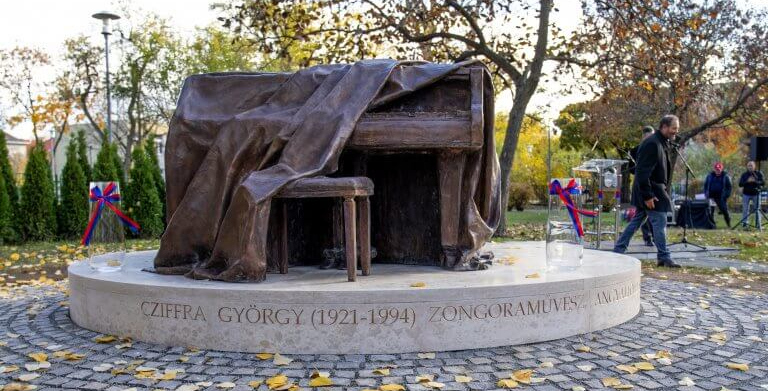 A statue was inaugurated in memory of György Cziffra in the 13th district
Hungarian version of the article: Szobrot avattak Cziffra György emlékére a XIII. kerületben
November 7, 2021 at 3:00 PM
On the 100th anniversary of György Cziffra's birth, a statue was unveiled in memory of the piano virtuoso in the park named after him.
The 13th District local council - in connection with the György Cziffra Memorial Year - erected an eternal memorial to the former piano virtuoso of Angyalföld in the György Cziffra Park, writes budapest13.hu.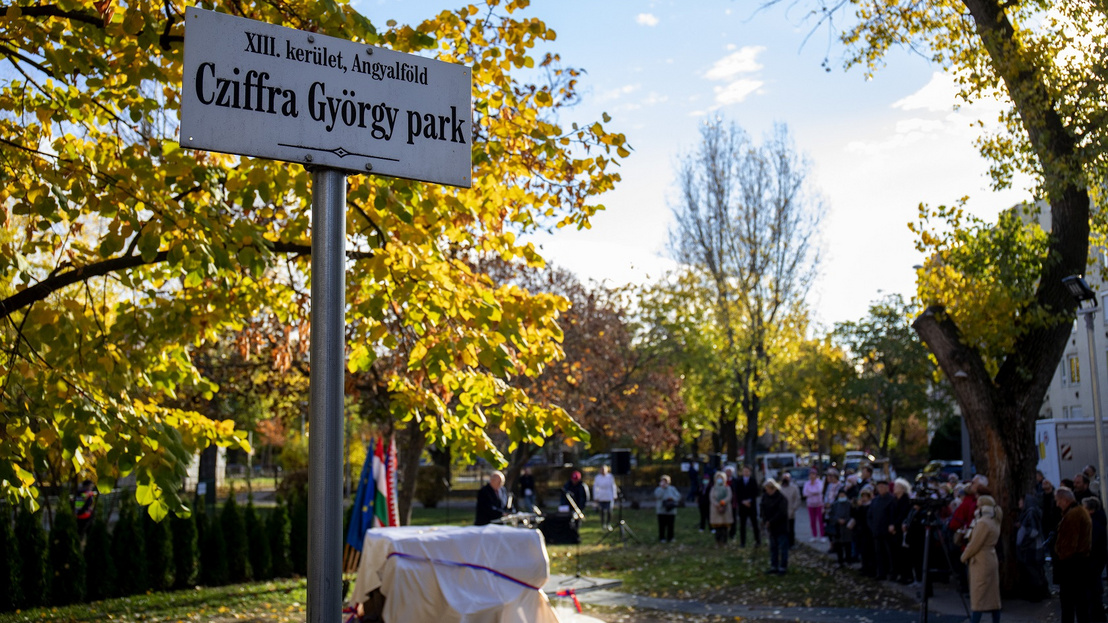 The Cziffra György park (Photo: budapest13.hu)
The creator of the sculpture is János Meszlényi Molnár, who won the opportunity from the three participants in the invited tender of the local council.
The district's website recalls that György Cziffra was born in Budapest on 5 November, 1921, and died in France on 15 January, 1994. The Liszt Ferenc Prize-winning pianist was one of the most significant and world-renowned Hungarian music performers. His ability to improvise impressed the audience in concert halls in every country. His skills are likened to Ferenc Liszt.
He is mentioned in a row with the greatest pianists of the 20th century, Horowitz, Rubinstein, Richter. His repertoire consisted mainly of works by Schumann, Chopin, Liszt, Grieg, Brahms and Rachmaninoff, as well as his own transcriptions in Liszt-style. Zoltán Kodály also acknowledged his talent and virtuosity.
The 13th District Local council pays attention to nurturing the memory, intellectual and professional legacy and musical talent of György Cziffra. In 1995, a plaque was erected at the Pál Tomori Primary School: György Cziffra studied in its predecessor. In 2013, near his former residence, the council named a park after the piano virtuoso.
Source: budapest13.hu
Cover photo: A statue of György Cziffra was erected in the 13th century. district (Photo: budapest13.hu)