A new specialist clinic of almost 8,000 square meters, a market of 5,600 square meters and a town hall of 5,300 square meters, as well as an underground garage, a community space and, by the way, plenty of green space, are planned to be Zugló's new city center on Bosnyák Square. Construction can start next year - writes zuglo.hu.
As they write, Zugló's representative body decided at Thursday's meeting to agree with the concept plan and asked the mayor to prepare a call for proposals. A public forum on the subject will also be held on 23 November so that everyone can find out about the plans. Construction on the plot, partly owned by the capital and partly by the local council, can start next year and be completed at the end of 2023, and in the first half of 2024.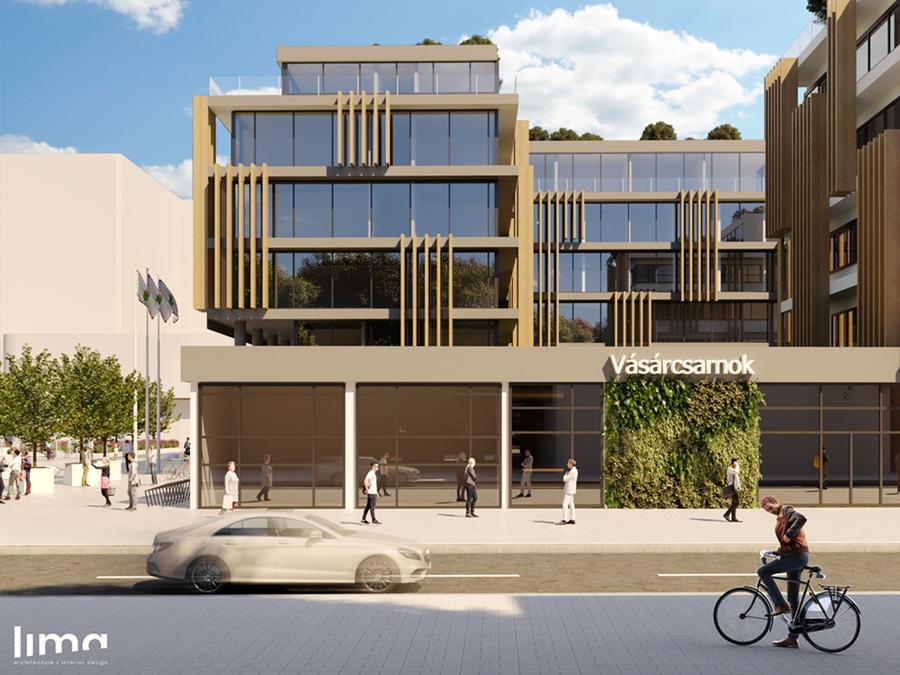 Visual design of the new market (Photo: Lima Architecture)
Outside the new city center, behind Bosnák Square, a new quarter of the city would be built as a private investment by Bayer Construct, designed to form a unit with the renewed main square. Experts dreamed of parks, shopping streets, promenades, office buildings and residential buildings. The plans were created by the world-renowned architectural firm Zaha Hadid Architects. Office buildings would be built along Csömöri Street, and residential buildings would be built on the Bosnyák Street side, but there would also be playgrounds, parks, promenades, community and event spaces. The third largest green area in the district will be created in this area, they write.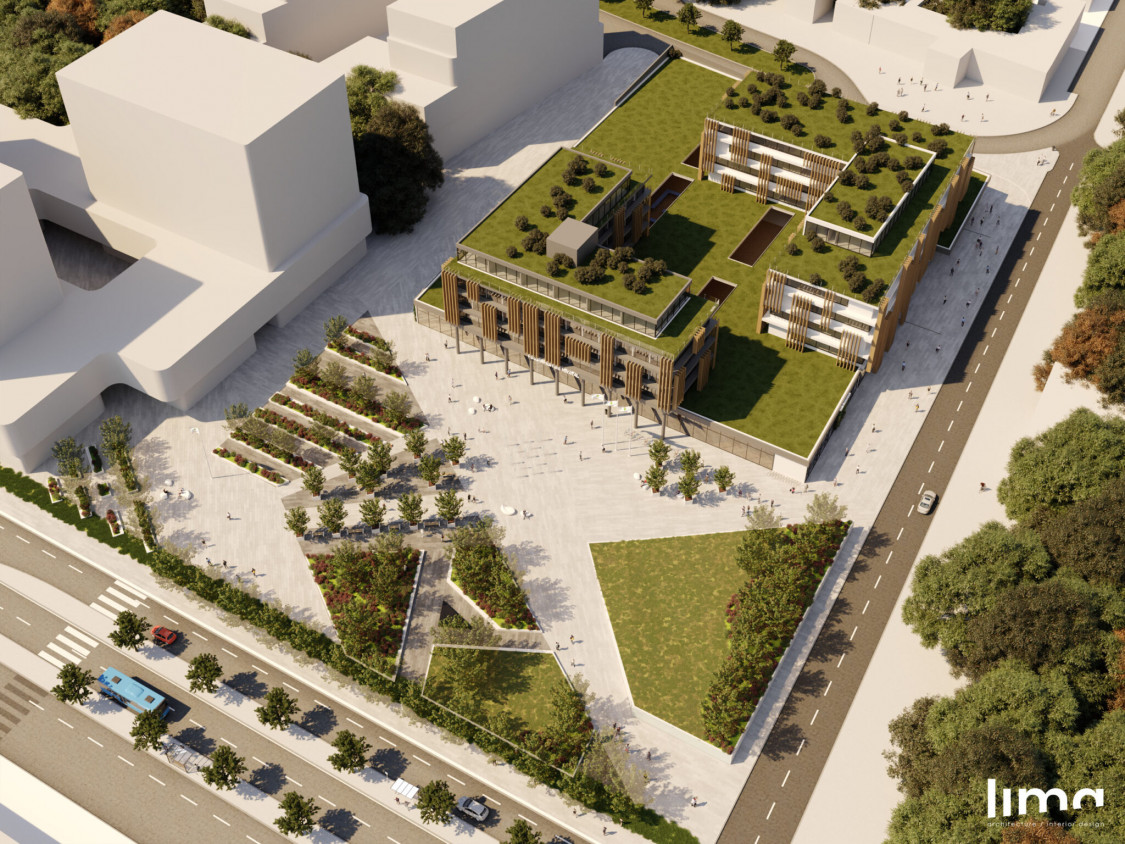 Visual design of the new Bosnyák Square Town Hall (Photo: Lima Architecture)
According to the report, the government has classified the project as a priority investment from the point of view of the national economy, and Bayer Construct and the local council see each other as partners. The investor, although he could build 4,500 apartments, has planned 950 units and wants to create 3,385 parking spaces. An impact study is being carried out on transport, but the renovation of Csömöri Street is already being planned in such a way that it does not hinder the construction of the metro. The work would be completed in several phases, in 10 years, the last phase is the revitalization of the affected section of the Rákos stream.
In addition to a one-time revenue of HUF 150 million, the district's management also expects HUF 1 billion in annual tax revenue from the operation of commercial and office buildings under private investment, and they are confident that one of Zugló's main squares will regain its central role.
Source: zuglo.hu
Cover photo: Bosnyák Square will be renewed, a new city center will be built in Zugló (Photo: Lima Architecture)