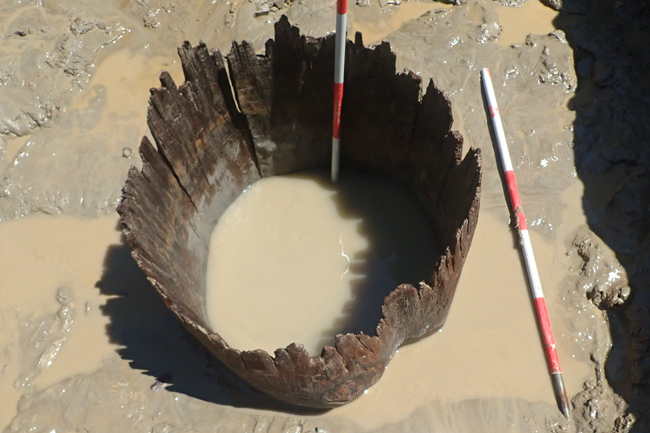 Archaeologists found a 7,000-year-old wood-lined well at Budafoki road
Hungarian version of the article: Hétezer éves, fabéléses kutat találtak a régészek a Budafoki útnál
August 12, 2022 at 5:00 PM
During the excavation at Budafoki road in the 11th district, the archaeologists uncovered a seven-thousand-year-old well, which was created from the hollowed-out trunk of a large tree. Previously, details of a Neolithic and an Árpád-era settlement came to light in the area.
We previously reported that during the excavations of the Budapest History Museum on Budafoki road, details of a Neolithic settlement, a Roman-era ditch system and an Árpád-era cemetery were unearthed on more than 5,400 square meters.
Excavation leader Dávid Kraus reported on the latest results on regeszet.aquincum.hu. "The last and at the same time the most exciting object was an approximately seven thousand-year-old well," writes the author.
From the article, we can learn that a total of four Middle Neolithic wells were found during the excavation, but the discovery and contents of the last one were unexpected. In the already almost completely excavated area, 50-60 centimeters below the level of the previously excavated postholes and pits, not much was expected, so the discovery of the two-meter-diameter pit spot was a surprise in itself.
During the demolition, it soon became clear that the ever-deepening pit was actually another well. At a depth of more than three meters, the silhouette of a round wooden object began to emerge, which turned out to be the wooden lining of a so-called bodon well, which was made from the hollowed-out trunk of a large tree, according to the article published on the BTM archeology portal.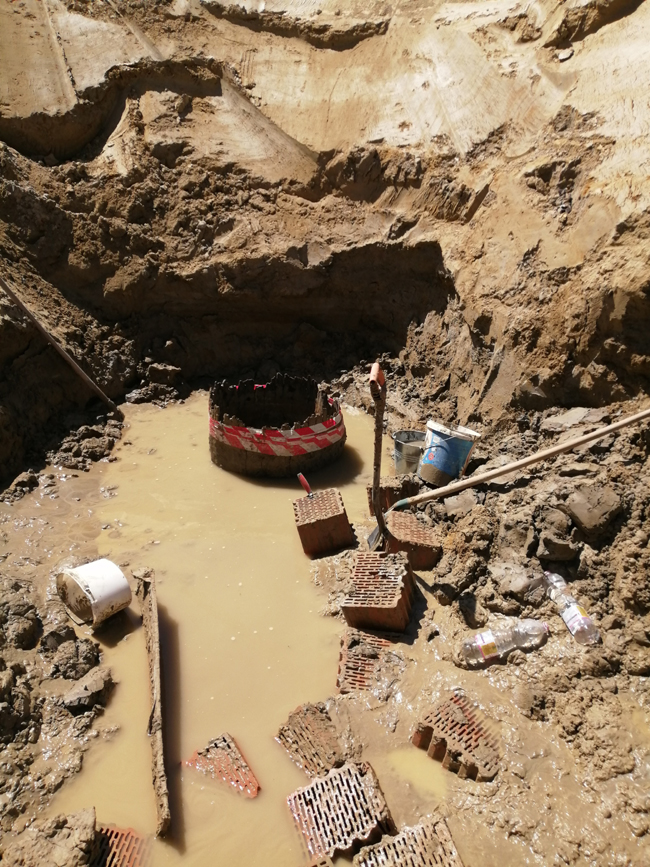 The well lining is located in the working pit widened with the grab (Photo: regeszet.aquincum.hu)
We can also read that the 60-70-centimeter-high and 80-centimeter-diameter remnant preserved in the anaerobic environment of groundwater was probably the lowest part of a much longer trunk. The wooden lining was necessary to prevent the wall of the well from collapsing and to provide clean, filtered water for the farming community living here.
The article reveals that extracting the well lining was a very difficult task, as the archaeologists had to work constantly in mud and water. However, it will be possible to carry out the usual tests at this time (identification of tree species, examination of annual rings, carbon isotope dating, examination of tool marks), so we will be enriched with irreplaceable information regarding this rare find.
The full article can be read here.
Source: regeszet.aquincum.hu
Cover photo: Archaeologists found a 7,000-year-old wood-lined well at Budafoki út (Photo: regeszet.aquincum.hu)