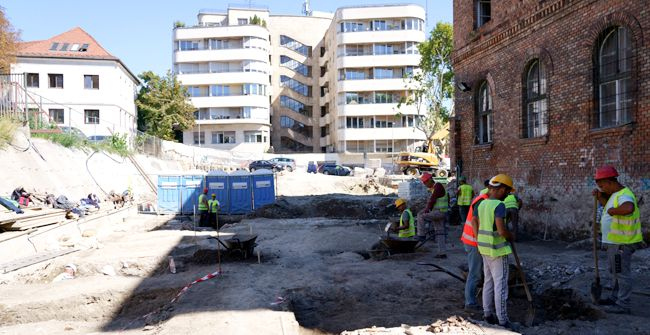 Graves from the Ottman-era and medieval walls found on Margit Boulevard
Hungarian version of the article: Török kori sírokat és középkori falakat találtak a Margit körút mellett
September 21, 2020 at 6:00 PM
A cemetery from the Ottoman-era has been found during excavation under 19–21 Margit Boulevard. Archaeologists are now searching for the walls of the houses of Felhévíz.
Archaeological excavations have begun on the plot on the corner of Margit Boulevard and Rómer Flóris Street, which was once part of the large Muslim cemetery of Buda – report the archaeology website of the Budapest History Museum, regeszet.aquincum.hu.
Work began with the processing of the Ottoman-era graves. The plot is soon to house an office building, but the graves were identified when the school sports hall on the land was demolished.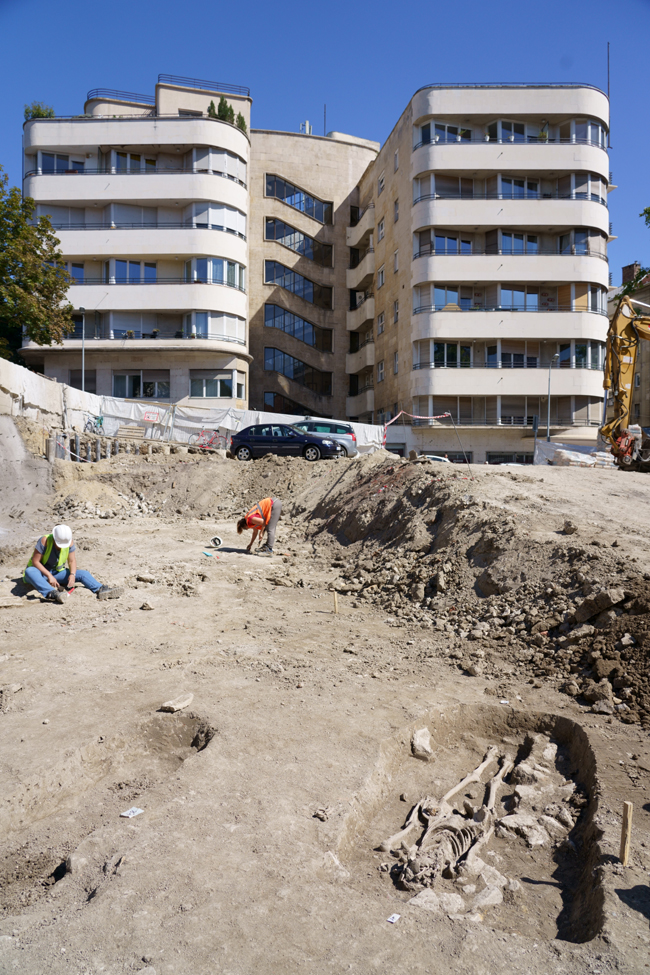 Graves from the Ottoman-era found on 19–21 Margit Boulevard (Photo: regeszet.aquincum.hu)
Depictions from the time show that the cemetery was enormous, and included the Tomb of Gül Baba, and the lost monument of Balı Bey, which may have stood in the region of Mechwart Square. The graves found are, according to Muslim custom, do not contain personal items, and even items of wear are missing.
On the part of the plot toward the road on a deeper level, the remnants of medieval walls have also been found. These buildings were likely a part of the Fehévíz medieval settlement. The centre of the village was near what is today the Bem Cinema, and a road ran from there to the castle gate in an are similar to that of Margit Boulevard today.
The full Hungarian article is available here.
Source: regeszet.aquincum.hu
Cover photo: Ottoman-era graves found in Buda (Photo: regeszet.aquincum.hu)