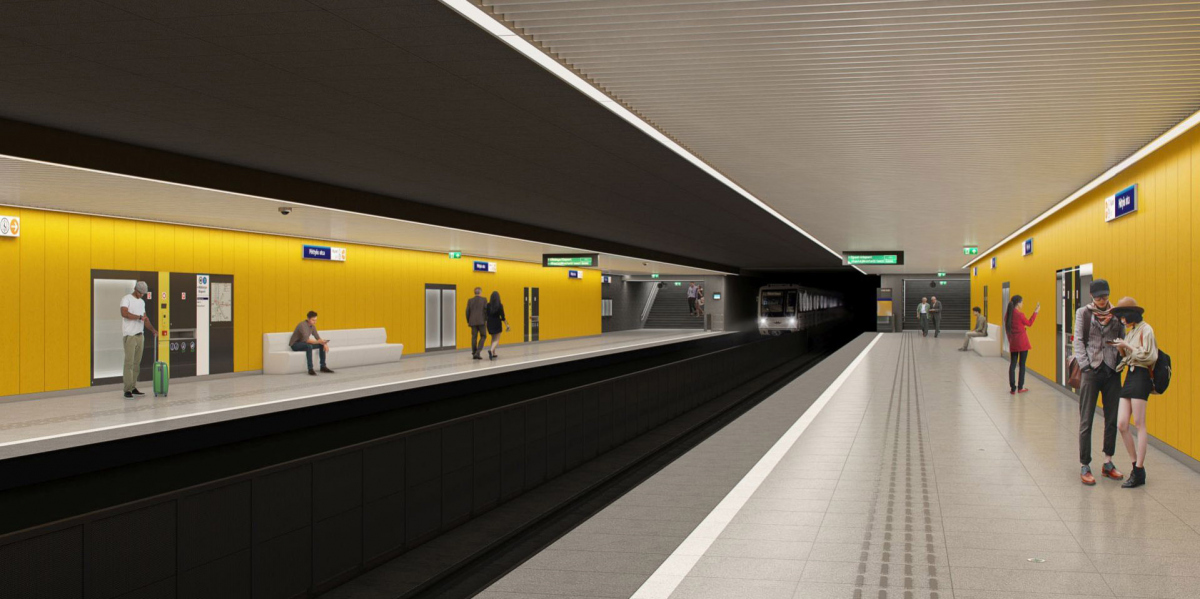 The renovated southern section of the M3 metro line is to be opened to the public on Thursday afternoon. The MTI reports that trains will run the full length of the line until 6 November.
According to a joint statement released by the Budapest Transport Centre (BKK) and BKV Zrt. while trains will travel the whole line, they will not serve Arany János utca, Ferenciek tere, Corvin-negyed and Semmelweis Klinikák stations. These stops can be accessed through overground transport and the M3 bus between Népliget and Kálvin Square.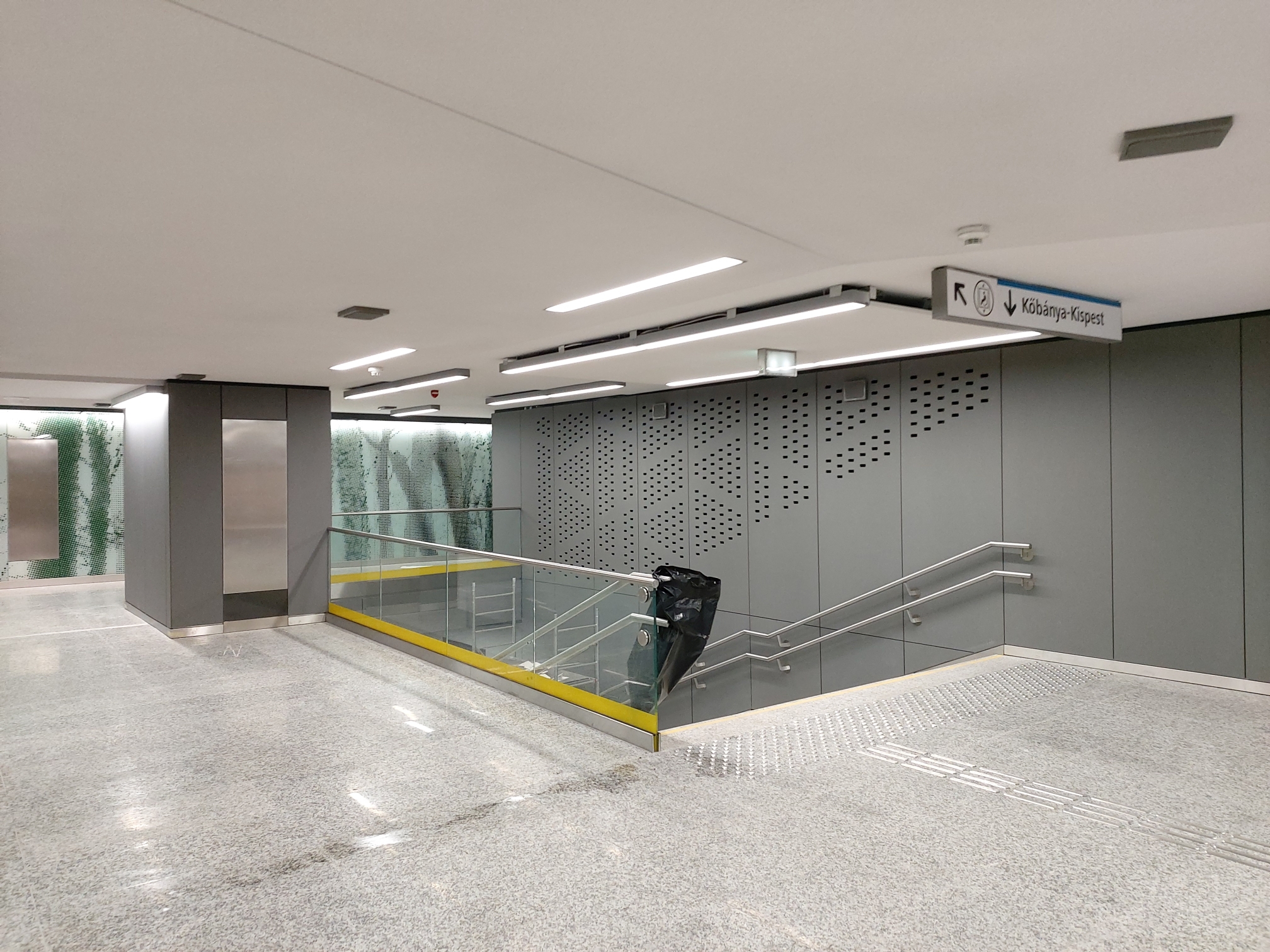 Lift and stairs at the renovated Népliget station (Photo: BKV Zrt.)
The alternative and replacement services in place during the renovation of the southern section will continue operation. The 223M offers service towards Boráros Square, the 254M towards Nagyvárad Square, 194M towards the Határ út metro station and 161E towards Örs Vezér Square. As during the reconstruction bus line, 200E will run to Kőbánya-Kispest during the day and Határ Street during the night.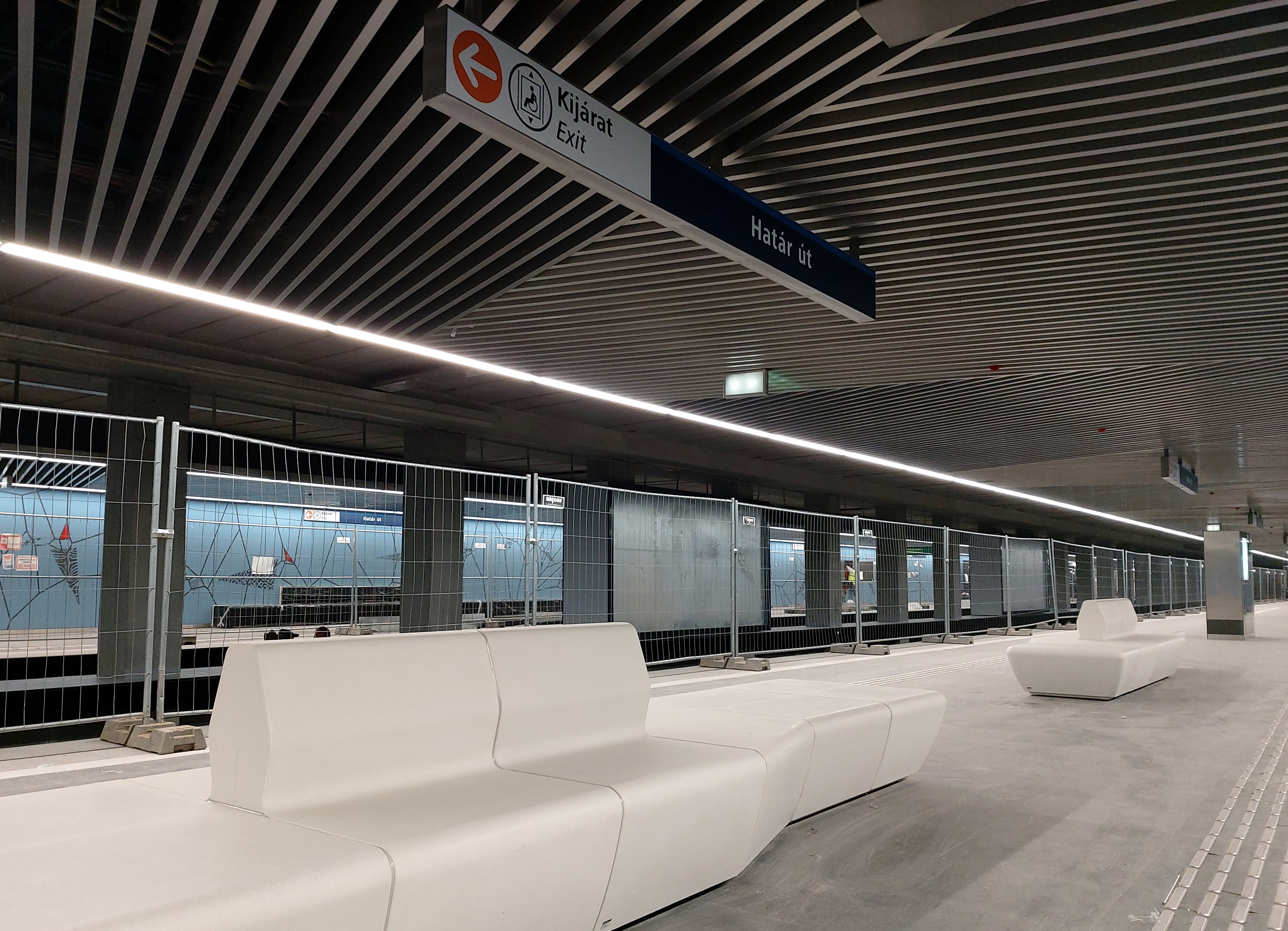 The renovated station on Határ Street (Határ út station) (Photo: BKV Zrt.)
Renovation of the metro line will continue on 7 November with the final major phase of the project: the central line section.
Following 7 November trains will run from Kőbánya-Kispest to Nagyvárad tér, and from Újpest Központ to Lehel tér. Replacement busses will serve the central section following each other every 45 seconds and mainly moving in bus lanes. Details on the replacement services will be announced by BKK soon.
Source: MTI
Cover photo: Visual design of the renovated Pöttyös utca station (Source: BKK)