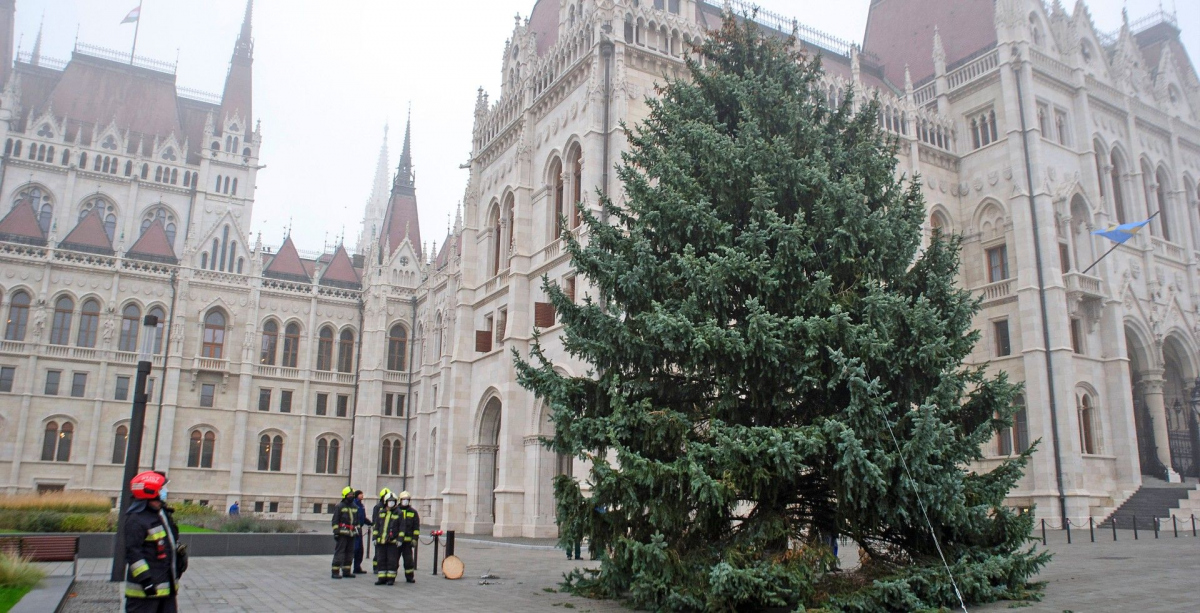 Firefighters erected the massive tree using a crane before the Parliament building on 24 November. The 17-metre-tall tree, with a trunk reaching 80 centimetres in diameter was transported to Budapest from Székesfehérvár by the Hungarian National Guard.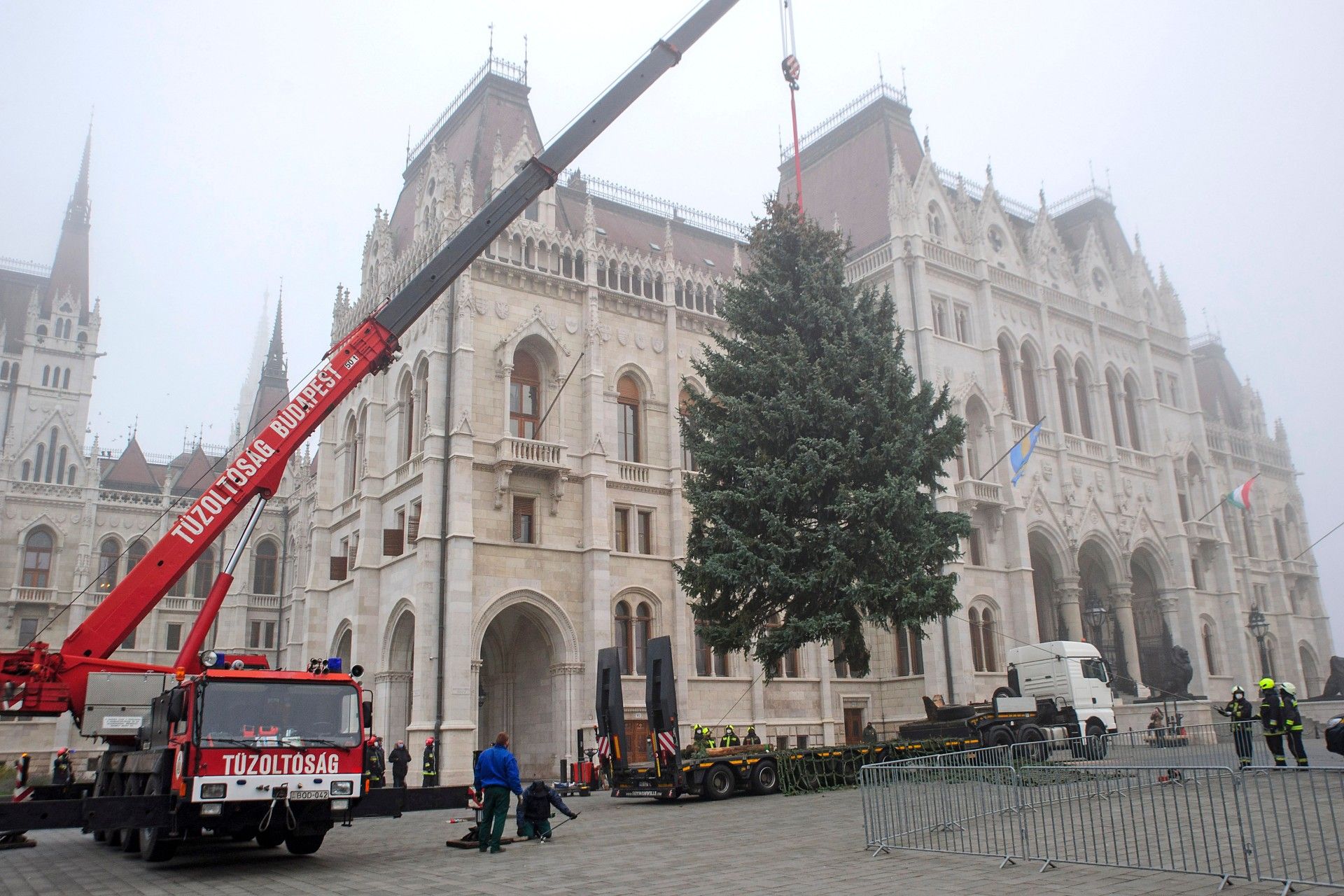 The tree in front of the Parliament building (Photo: MTI/Péter Lakatos)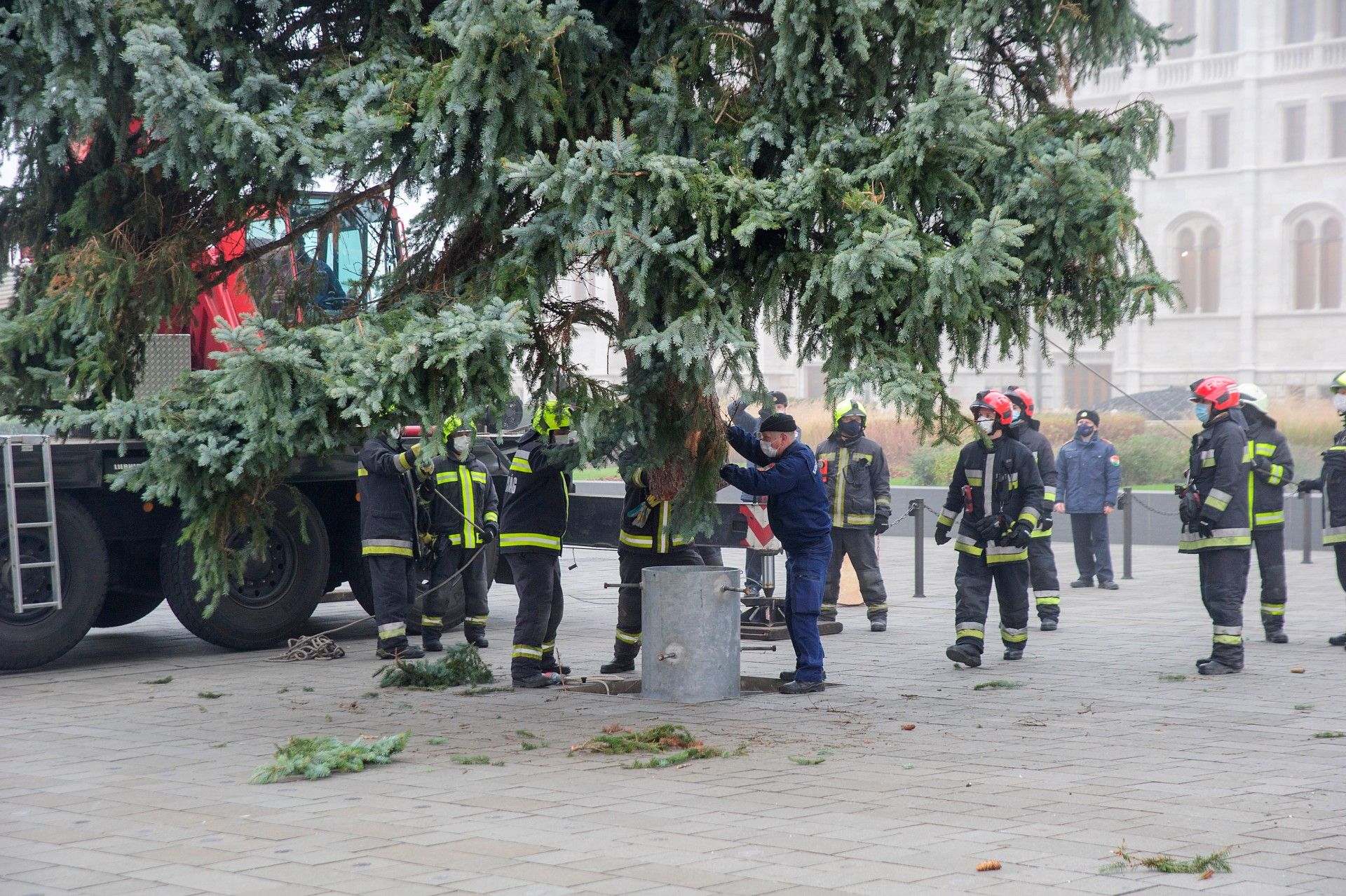 The 4-tonne tree was moved to Budapest by the National Guard (Photo: MTI/Péter Lakatos)
The tree was donated by Imre Molnár, who said it was a great honour for the tree he planted in front of their house 40 years ago to serve as the nation's Christmas tree. The tree will stand on Kossuth Square from the beginning of Advent until Epiphany.
A video of its installation can be found here.
Source: MTI
Cover photo: Nation's Christmas tree erected on Kossuth Square (MTi/Péter lakatos)