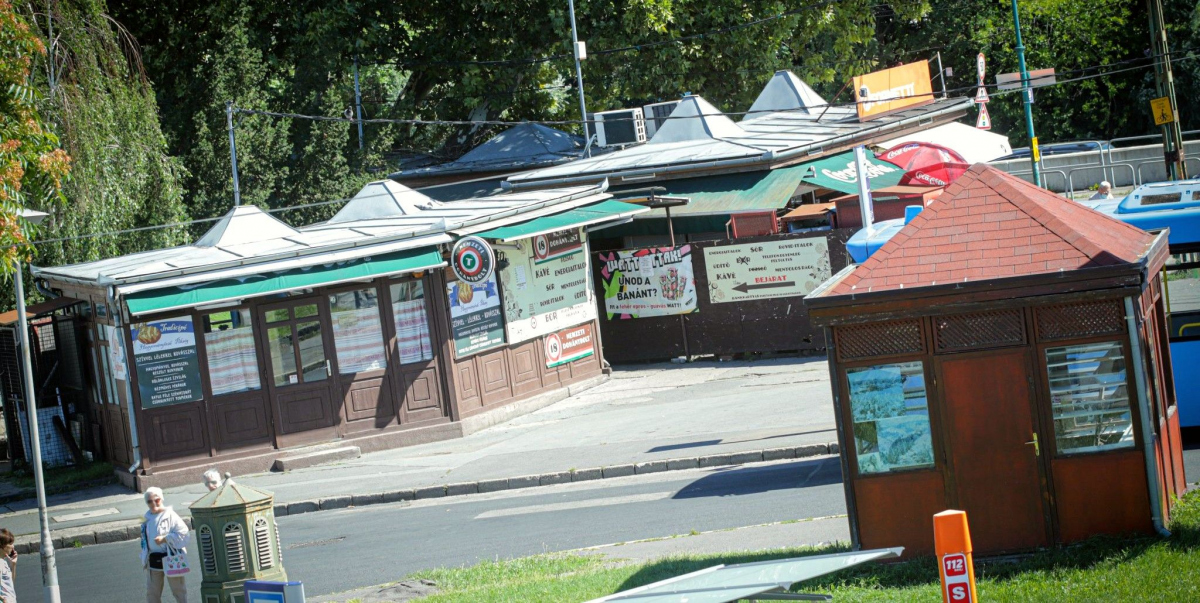 Szentlélek Square to be transformed – Pavilions to be demolished at entrance to Óbuda
Hungarian version of the article: Januárban elbontják a pavilonokat a Szentlélek téren – Átalakul Óbuda kapuja
January 4, 2021 at 2:00 PM
A transportation hub of the 3rd District is to be renewed. The neglected buildings are to be removed and the square redesigned to fit its historical setting.
A major transportation hub of the 3rd District, Szentlélek Square, is in a state of neglect – writes Óbuda.hu. Therefore, the Óbuda-Békásmegyer Local Council has decided to renovate the area and improve its services for the tens of thousands of people who pass through it daily.
The article highlights that the Council decided not to extend its contracts with current occupants and redesign the area to better suit its historical surroundings in August 2020. Four applications were submitted until the deadline, which was followed by a one-month timeframe to resolve discrepancies, leaving three contending proposals.
Plans had to include details of the square's commercial function, the architectural solutions to suit the environment and several green areas, technical solutions, and routes for public utilities. Naturally, the estimated cost is also being considered. The winning tender will be announced in January.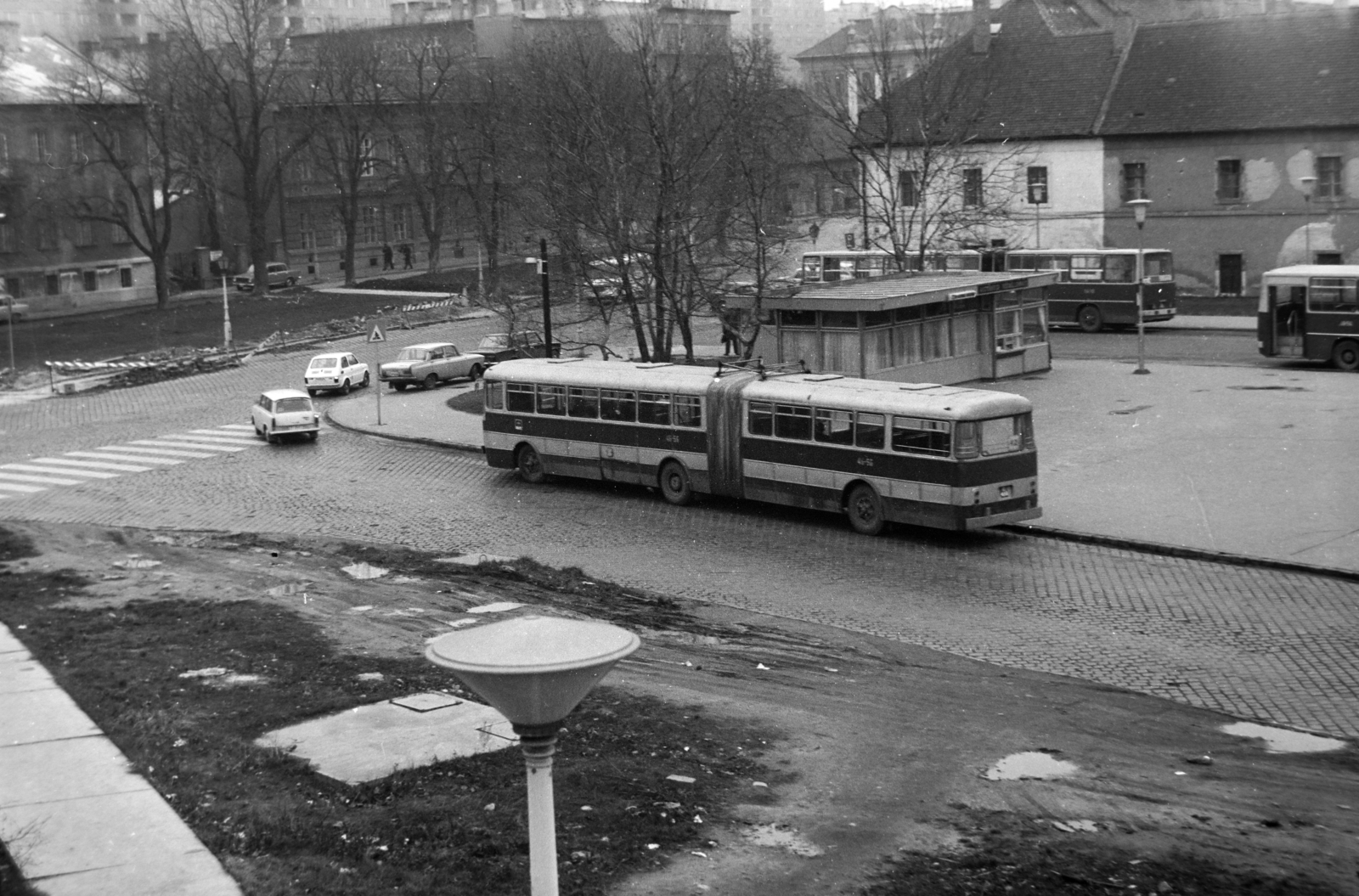 Óbuda, Szentlélek (Korvin Ottó) Square, bus stop in 1980 (Photo: Fortepan/No.: 188973)
The article notes that the reconstruction will destroy the current structures and create new ones, and thus the Council requests the patience of locals and commuters. - The article notes that current pavilion operates had contracts until 31 December 2020. The current structures will be destroyed in January 2021, allowing the contractor to make their submitted plans come to life.
The hope is that the renovation will lead to the entrance to Óbuda being given new life in a form that fits better into its historical surroundings, and improves the experience it offers to locals and commuters alike. -
Source: obuda.hu (Abridged in translation)
Cover photo: Szentlélek Square to be renewed (Photo: obuda.hu)