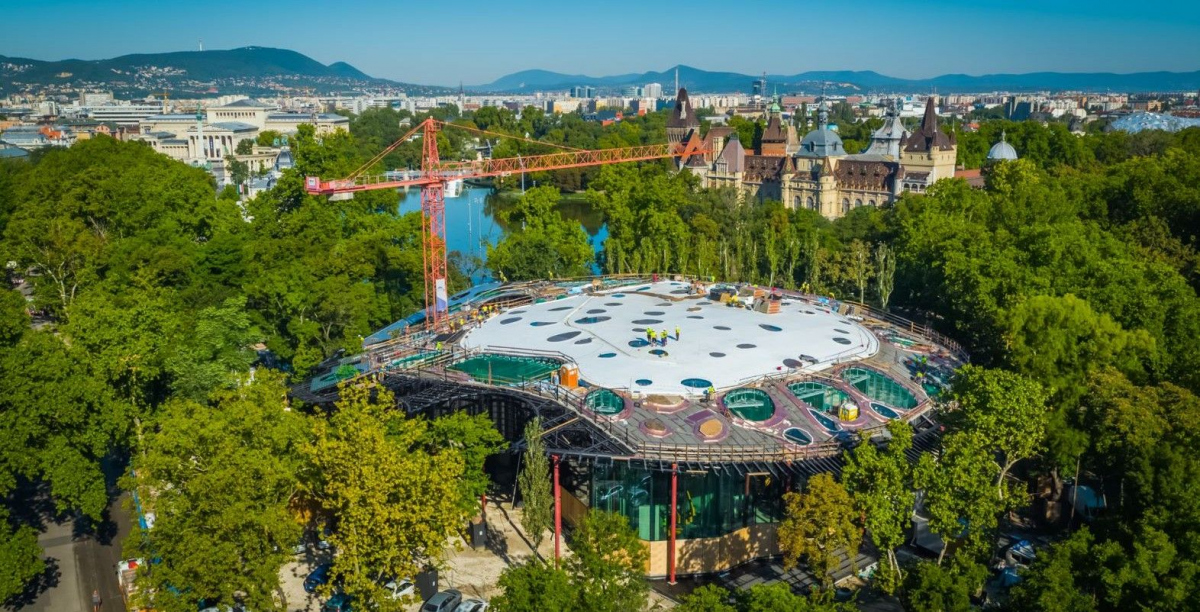 CNN lists House of Hungarian Music among most anticipated buildings of 2021
Hungarian version of the article: Az idei év legjobban várt épületei közé sorolta a Magyar Zene Házát a CNN
January 5, 2021 at 6:00 PM
CNN has listed the House of Hungarian Music being built in City Park as one of the most anticipated buildings of 2021 globally. The structure will serve as a museum, event venue and educational centre.
The Hungarian Music House, under construction in Budapest as part of the Liget Budapest Project, has been listed in an article collecting the transformative buildings set to shape the world in 2021 by CNN — the MTI reports.
While the pandemic hindered projects worldwide in 2020, many outstanding buildings are set to be completed in 2021. As these buildings were commissioned years before the pandemic, they will mostly not reflect the design considerations that have become central since the pandemic began. However, CNN highlights the "civically generous and sustainable spirit" of the buildings on the list.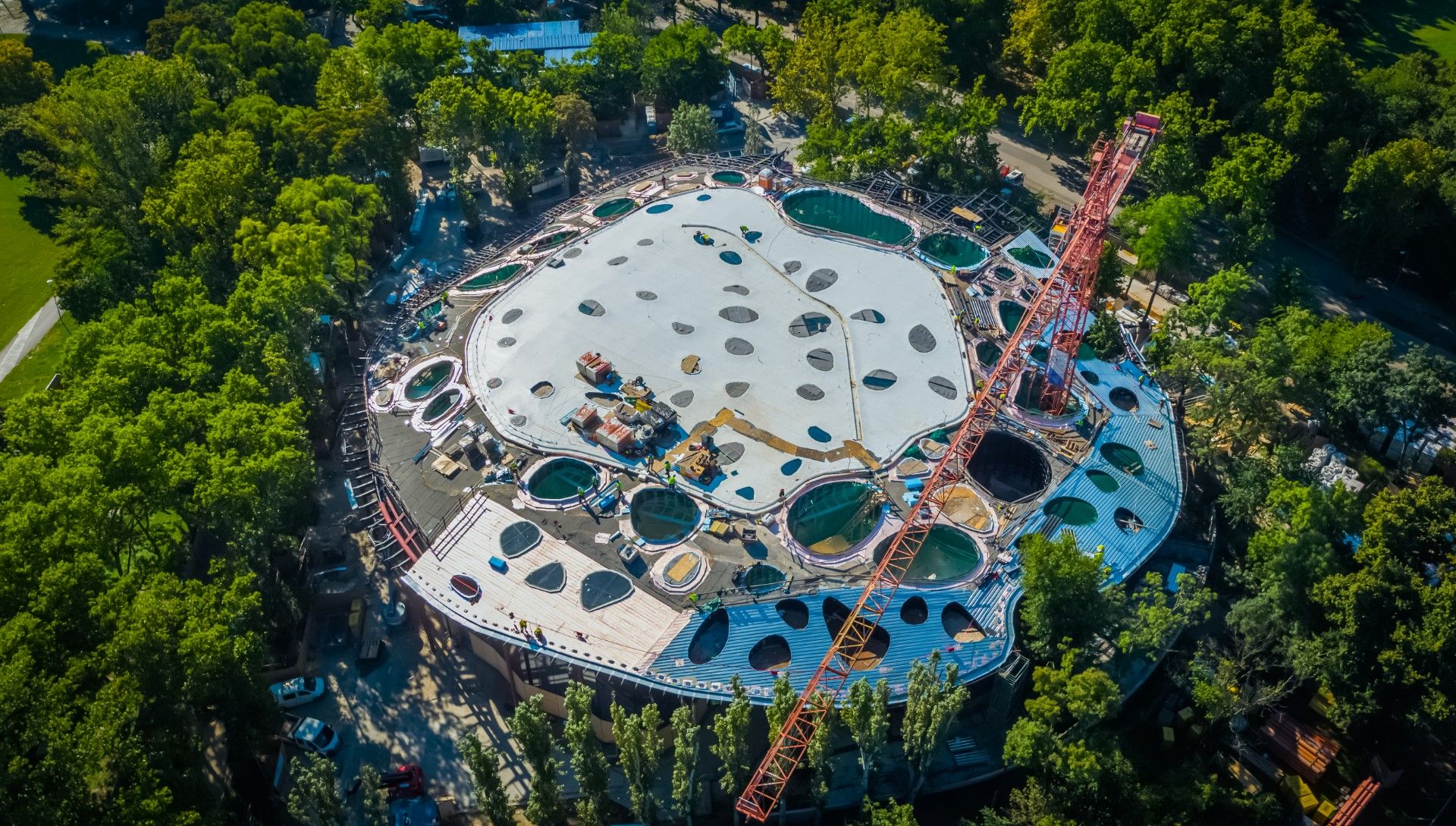 The House of Hungarian Music under construction in September 2020 (Photo: Városliget Zrt.)
"Designed by celebrated Japanese architect Sou Fujimoto, this museum, music venue and education center is one of the standout designs from the Liget Budapest Project, a radical overhaul of the Hungarian capital's largest public park." — writes CNN.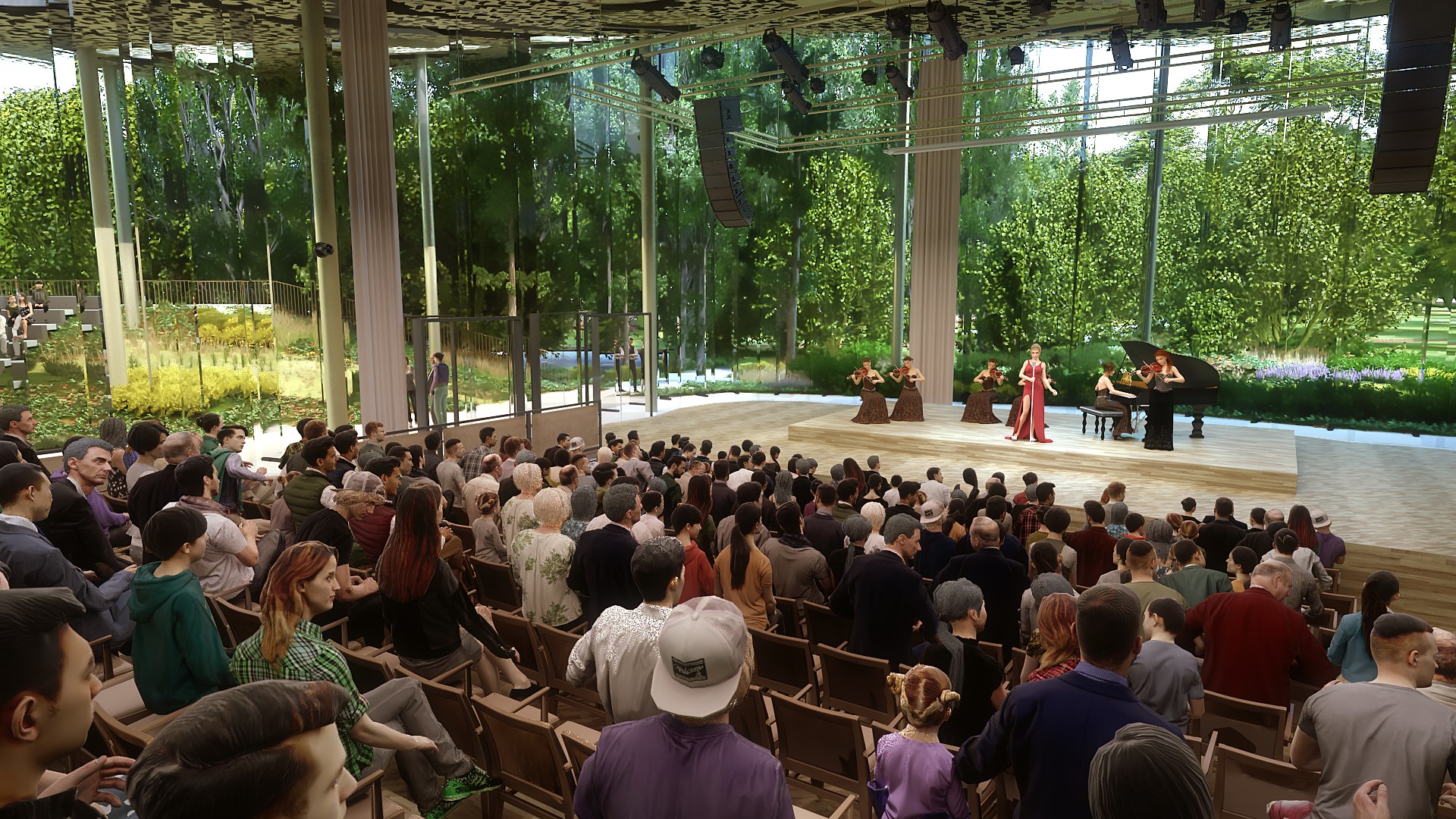 A diverse range of events will await the visitors, visual (Photo: Városliget Zrt.)
The article highlights the "undulating" roof of the building. Standing not far from the lake in City Park, the roof features "trees reaching through some of the larger perforations." CNN notes that the building aims to draw attention to Hungary's rich musical traditions, "but also serves to lure park visitors into the public facilities at ground level, where a largely translucent design helps erode the distinction between inside and out."
The "undulating" roof allows trees to reach towards the sky (Photo: Városliget Zrt.)
In addition to the House of Hungarian Music, the list includes such as the Far Rockaway Library in New York, the Taipei Performing Arts Center, the Aquarela residential complex in Quito, the Hotel Green Solution House (the world's first climate-positive hotel), OurDomain Student Housing in Amsterdam, the Sao Vicente Floating Music Hub (Cape Verde) and the Sunac Guangzhou Grand Theatre.
Source: CNN, via MTI
Cover photo: CNN lists House of Hungarian Music among the most anticipated buildings of 2021 (Photo: Városliget Zrt.)