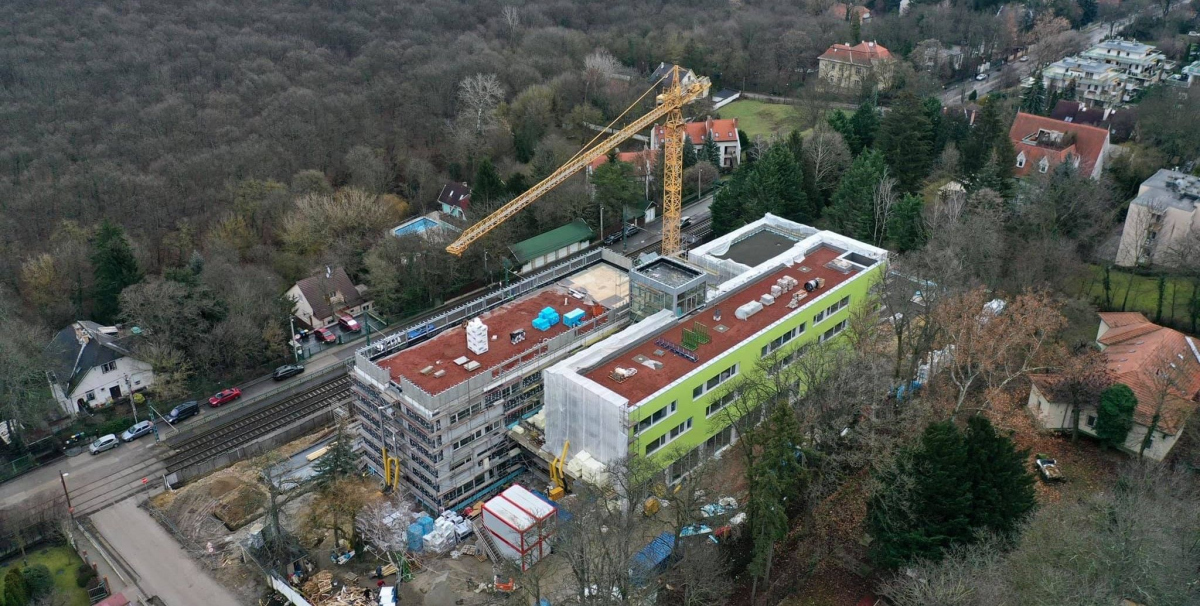 New school building on Völgy Street in 2nd District nears completion
January 27, 2021 at 2:00 PM
A topping-out ceremony has been held at the new school building under construction in Völgy Street within the 2nd District. Teaching will begin in the new structure in September, with 350 students enjoying the new conditions.
"The approximately 4,500-square-metre new school building of the respected and popular Gyermekek Háza ('children's house'), currently operating in Pesthidegkút, has been designed in alignment with the institution's unique pedagogical program," said Minister for Finance, Mihály Varga in the 2nd District at the topping-out ceremony on the new building, according to a press release published by the Ministry.
As stated, the state-funded school offers an alternative educational program that integrates students with special educational needs, taking into account the students' individual needs and characteristics.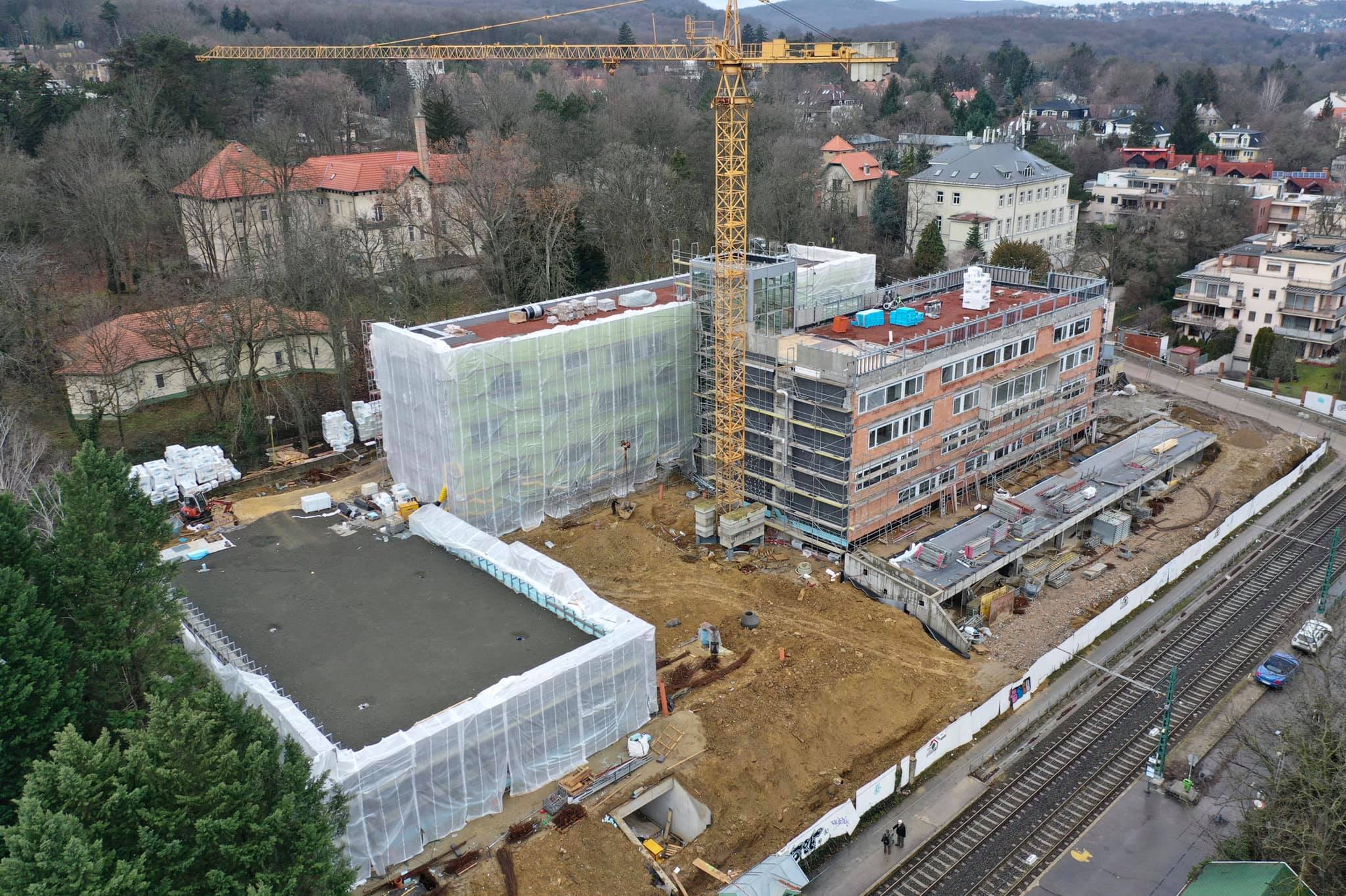 The new school building is structurally complete (Photo: epkar.hu)
"At the initiative of the faculty, parents and the Central Buda Education District of the Klebelsberg Center, the 5 billion HUF development project commenced with funding from the 2nd district local council. The building is now structurally complete, the technical acceptance procedure will happen in the spring, and furniture and equipment will be installed during the summer," – the minister said.
Gyermekek Háza operates within Klebelsberg Kuno Primary and Secondary School, offering an alternative pedagogical program. The new school building will fit 350 students. Both the secondary school and primary school department will be able to move into the completely remodelled and renovated complex on Völgy Street (2nd District, 20–22 Völgy Street) for the 2021–2022 school year.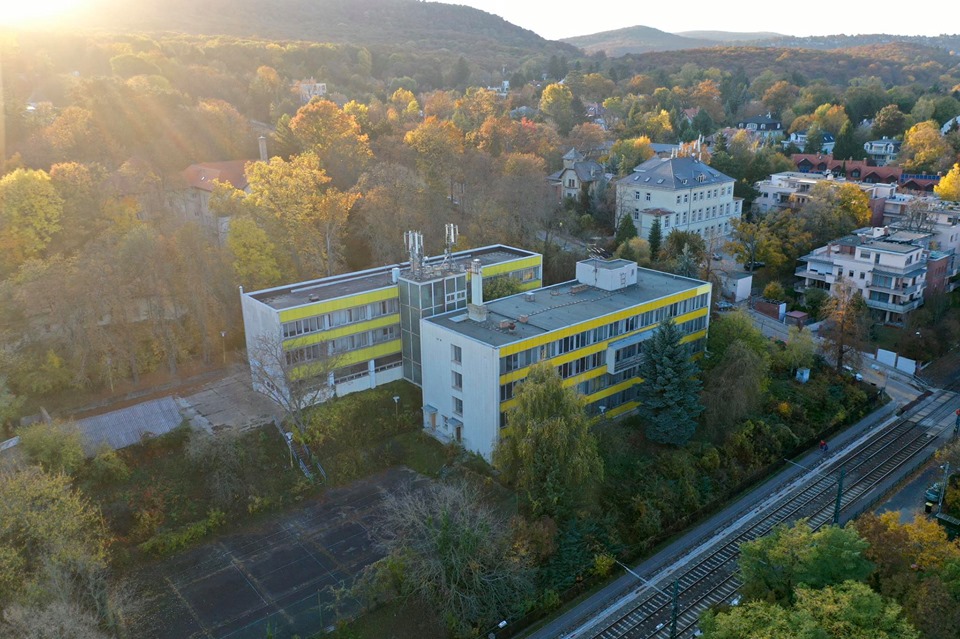 The Völgy Street property in 2019, before construction started (Photo: epkar.hu)
The top floor of one of the buildings houses four secondary school classrooms, and a language training studio. Older primary school students (i.e. middle school) will be housed on the first floor in four classrooms, two subject-focused room. Staff rooms will also be added. Smaller primary school students will study on the ground floor, next to a group room, a school library and a canteen.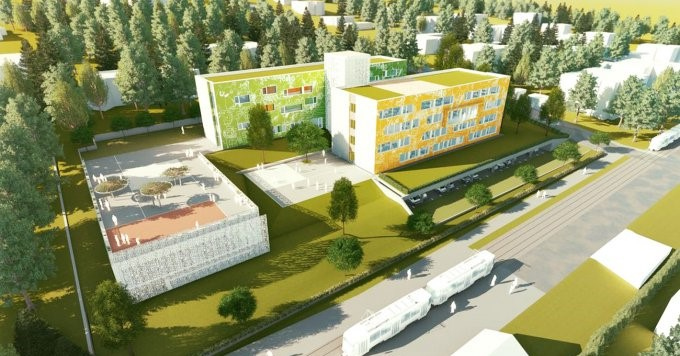 Visual of the Gyermekek Háza complex (Photo: masodikkerulet.hu)
The institution will also receive a new five-hundred-square-metre gymnasium with more than a hundred square metres of service space. Landscaping is expected in the garden to create a green environment and playgrounds for students.
Source: kormany.hu, masodikkerulet.hu
Cover photo: The new school building of Gyermekek Háza to open in September (Photo: epkar.hu)