Vizafogó Park to be completed this year – One hectare park to include pond and new statue
Hungarian version of the article: Még idén elkészülhet az egyhektáros Vizafogó park – Mesterséges tó és új köztéri szobor is készül
February 16, 2021 at 2:00 PM
A new park is being built in the 13th district. The green will include an artificial lake, bridge and new sculpture. The large park will also reuse rainwater and house 55 new trees and over 21000 new plants. The local council has announced a design tender for the statue.
After getting the green light, the massive green development of the 13th District can begin: a new park is to be built in Vizafogó – writes the council in a press release.
The new park will be created in the vicinity of the Vizafogó housing estate, between Esztergomi Road and Párkány Street – next to the old railway station. The green will offer smart city services, such as smart benches, public area WIFI, and will span an area of almost 1 hectare. Groundwater wells will provide the park's water supply. Vizafogó Park is expected to open in 2021.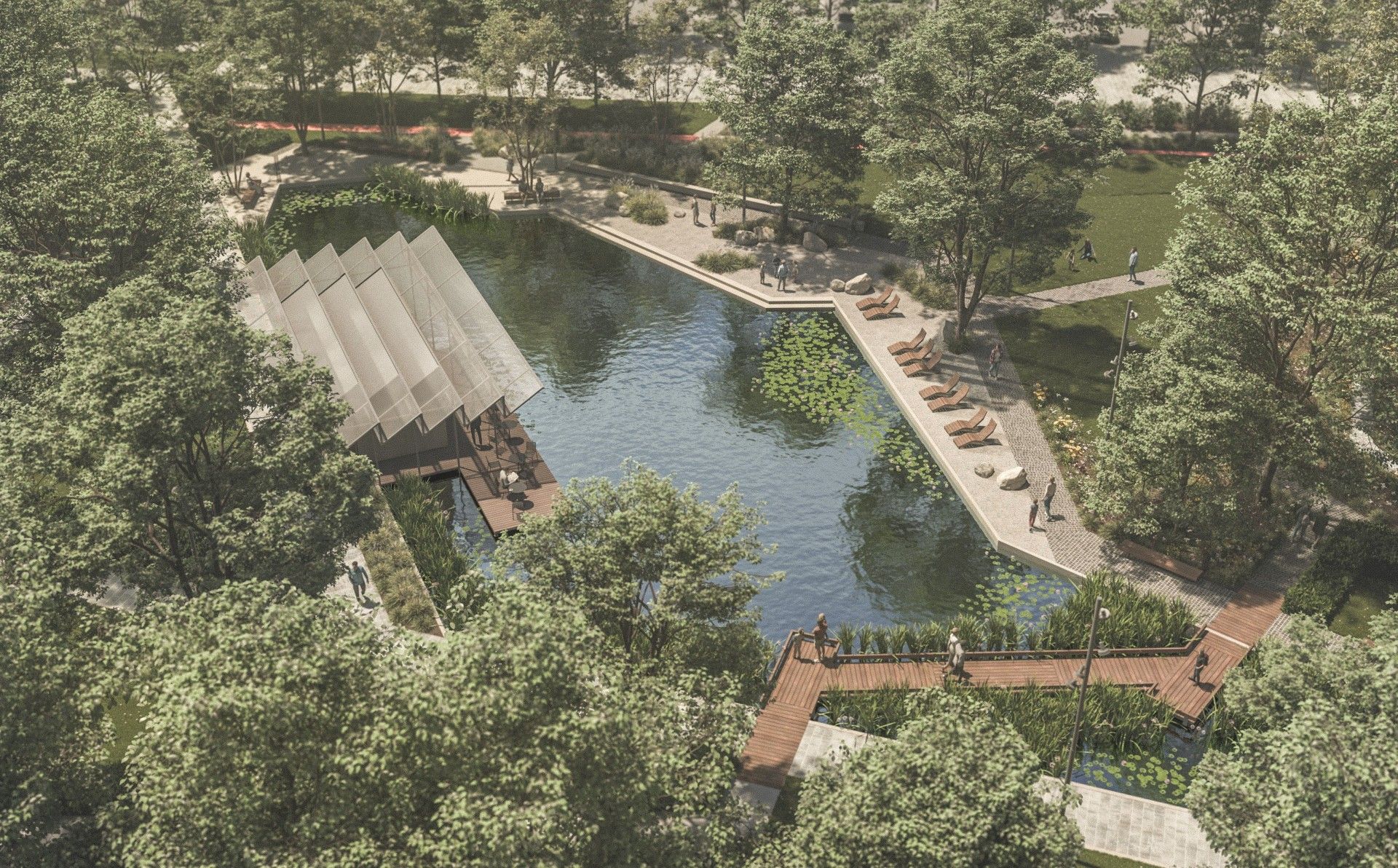 Visual of Vizafogó Park
According to the local council, key elements of the design follow an "eco-park" mentality, highlighting proximity to nature, natural surfaces, climate protection and sustainability. Planners are also collecting feedback from residents to incorporate these into the final plans. Feedback can be submitted online due to the pandemic.
According to the announcement, the public park will reflect the unique identity of the district and the surrounding area. Vizafogó Park will be realised in an almost 1-hectare area, including large green spaces. New trees, temperature-regulating water features, and benches.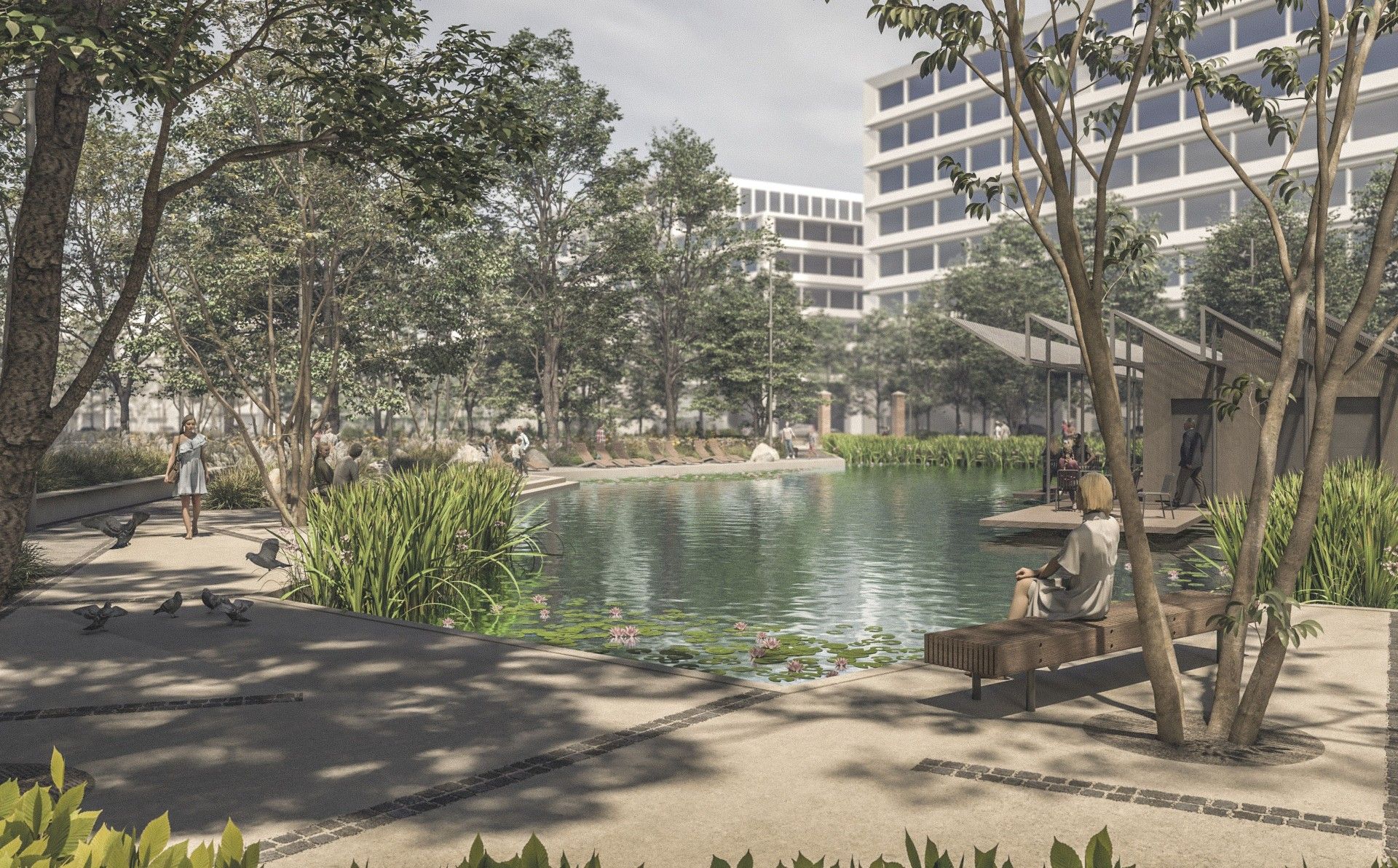 An artificial lake and small bridge will also be built.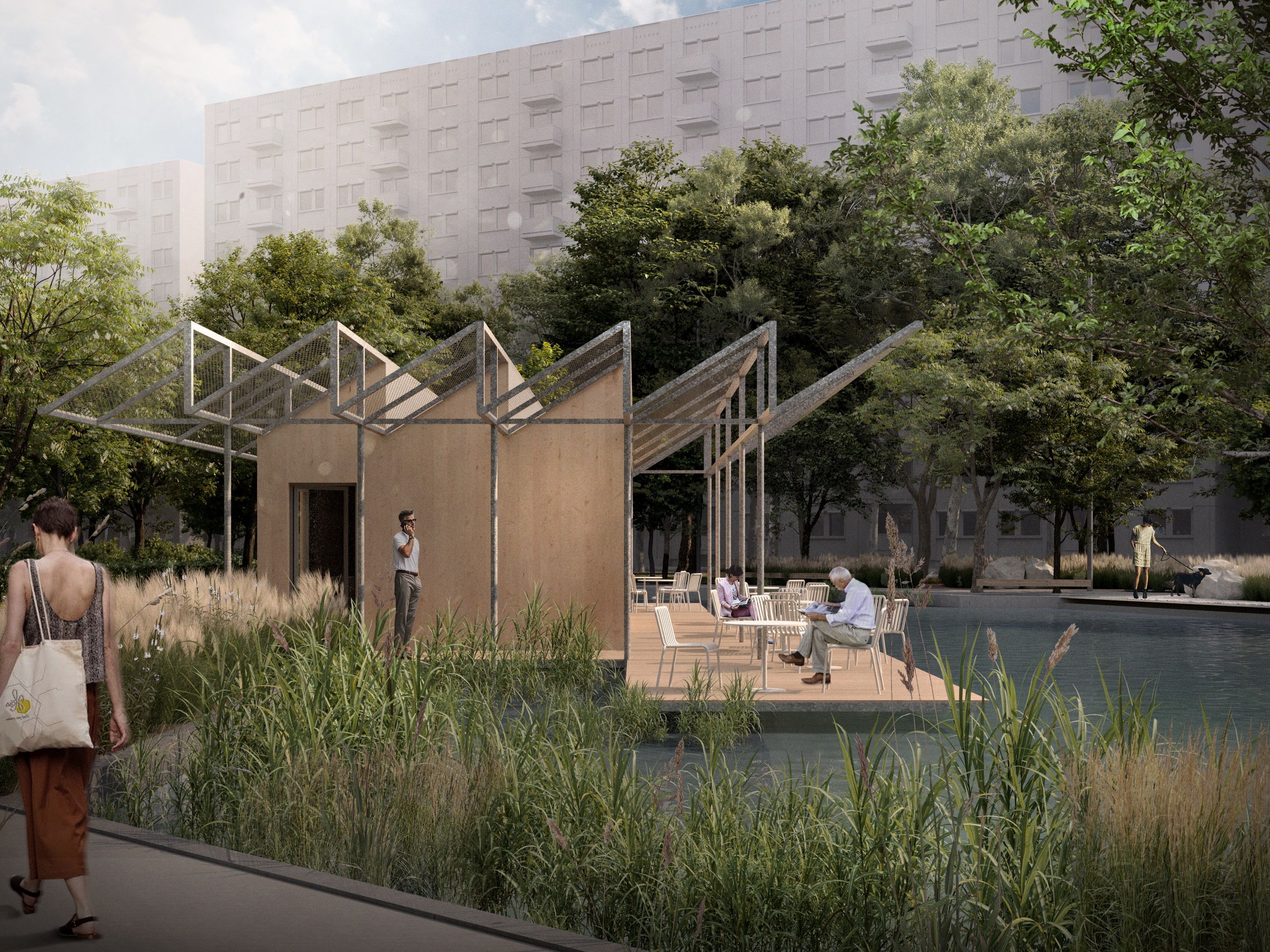 Café terrace on the lake
55 trees and more than 23 thousand plants (bulbous ornamental plants, perennial flowers, ornamental grasses, shrubs) will be planted in the area. The park will also include an artificial lake with a bridge, a new sculpture and a service pavilion with restrooms. The local council has announced a design tender for a sculpture that reflects the area's local identity.
Several drilled groundwater wells will provide the area's water supply, while breathable surface and paving materials will allow rainwater to drain into the soil. To improve comfort and security, the park will be fenced, and public lighting improved.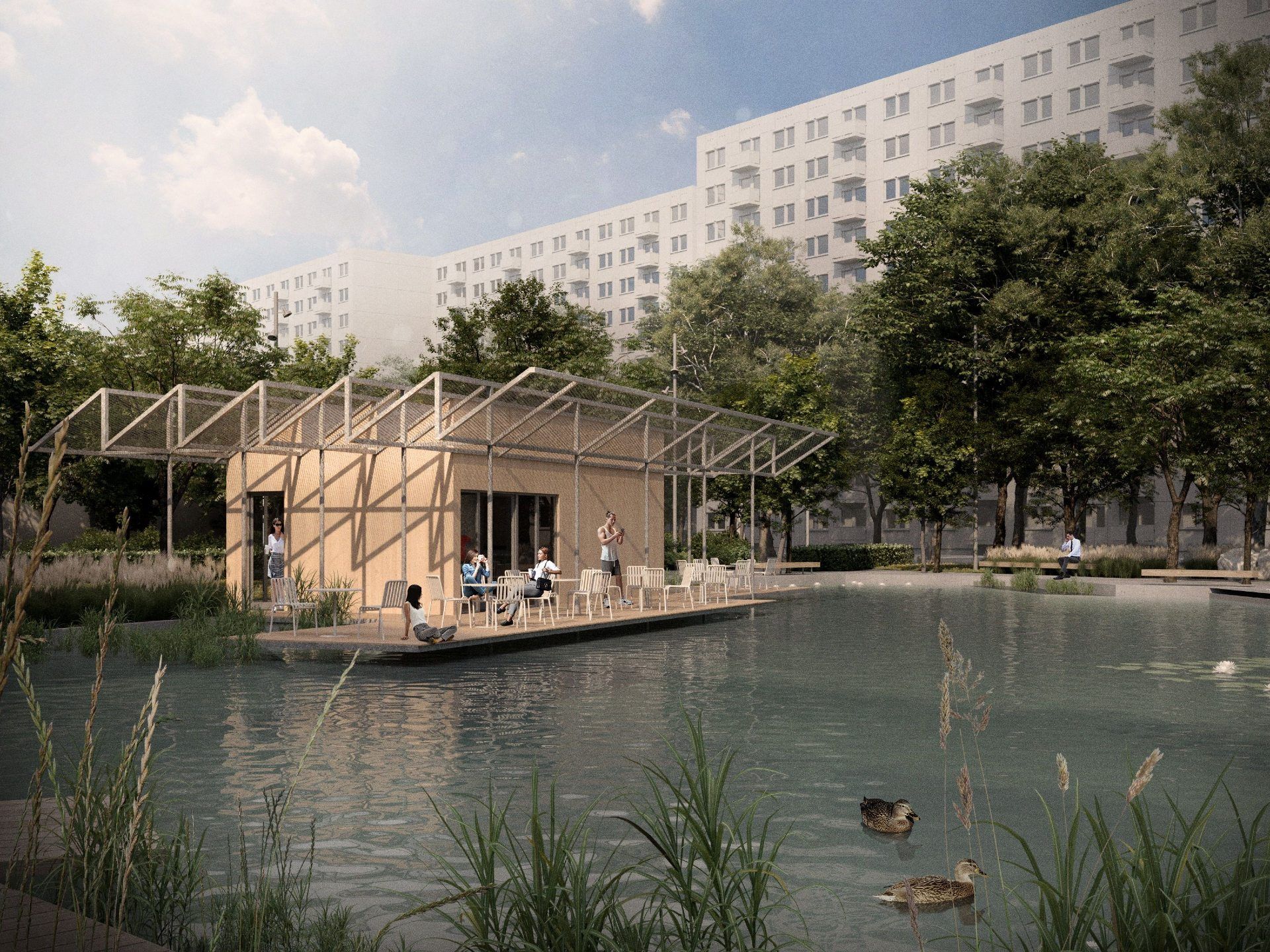 Thousands of new plants will bring life to the area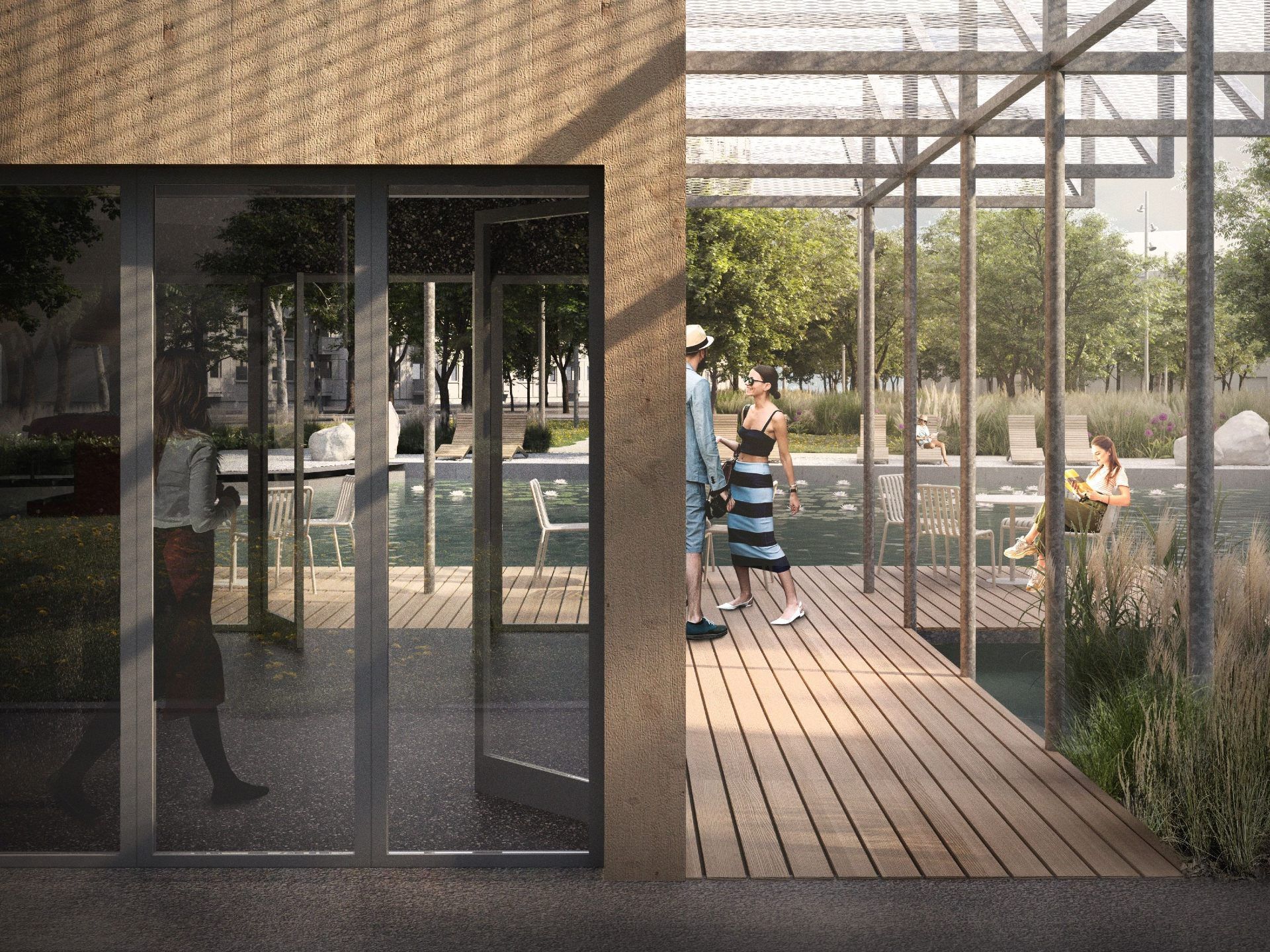 Planners are collecting feedback from locals
Vizafogó Park is an example of the local council's green policies. The council made the development possible by reclassifying 9190 square metres of land previously listed for development as a public park.
Source: Press release
Cover photo: Vizafogó Park to include artificial lake, bridge and new sculpture