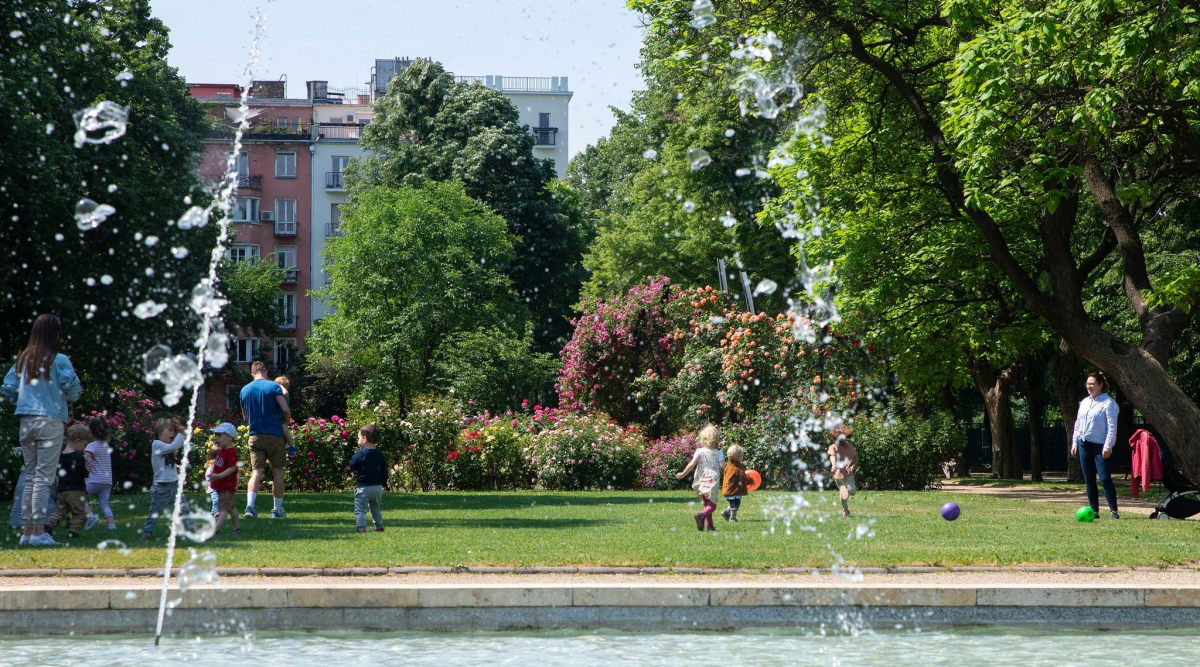 Mini forest, bushes, rows of trees: green developments from Főkert in 2023
Hungarian version of the article: Minierdő, bokrok, fasorok: zöldfejlesztések a Főkerttől 2023-ban
January 19, 2023 at 5:00 PM
This year, Főkert will renew several rows of trees in Budapest, plant 12,000 trees and make a mini-forest. Several previously started works are continuing, including park renovations, and benches are being placed in the small forests planted last year.
Főkert employees manage 6 million square metres of green space in Budapest, the company has now announced on its website what major green developments are expected in the capital in 2023. The horticulture company founded in 1867, 155 years ago, has been operating not as an independent company for more than a year, but within the framework of the Budapest Public Works, under the name Főkert Horticultural Division.
Regarding the more important works planned by the gardeners for this year, Pestbuda learned that several entire rows of trees are expected to be renewed, one of the largest of which will be the tree row on Ady Endre Street in Kispest, no information was provided about the others. In addition, approximately 12,000 trees will be planted in Budapest this year.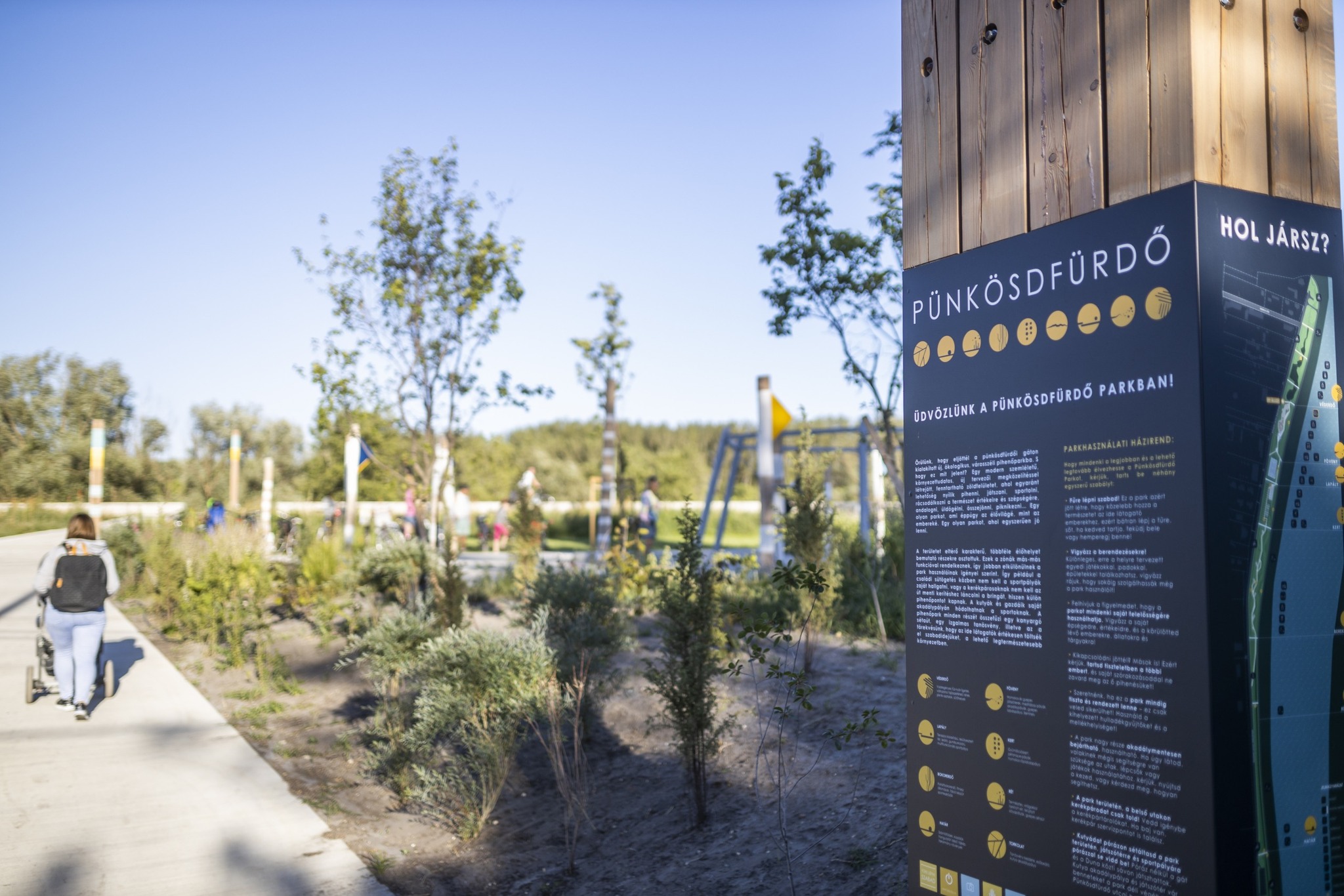 Further development is expected in the Pünkösdfürdő Park (Photo: Főkert)
Mini forests will also be installed this year, following the pattern of last year's Andor Street and Zsigmond Square solution, using the so-called Miyawaki method. This is a form of afforestation that is based on the natural competition of tree seedlings planted closely together (named after the Japanese ecologist Miyawaki Akira). With this method, small patches of forest are formed in a much shorter time, because due to the dense planting, the young ones compete for the living conditions, and therefore grow faster than their peers, which were placed further apart in the ground.
The Főkert website also reveals that this year, the northern part of the so-called small park of the Szent István Park will be renovated, plant cassettes will be installed in Mester Street, and benches and picnic tables will be placed in the Rákoscsaba and Pesterzsébet forests. Further developments are expected in the Pünkösdfürdő Park in the 3rd district, which was completed last year.
In addition, it was announced that insect hotels will be established this year as well, and the den planting program, which was called one of last year's successful projects, will continue.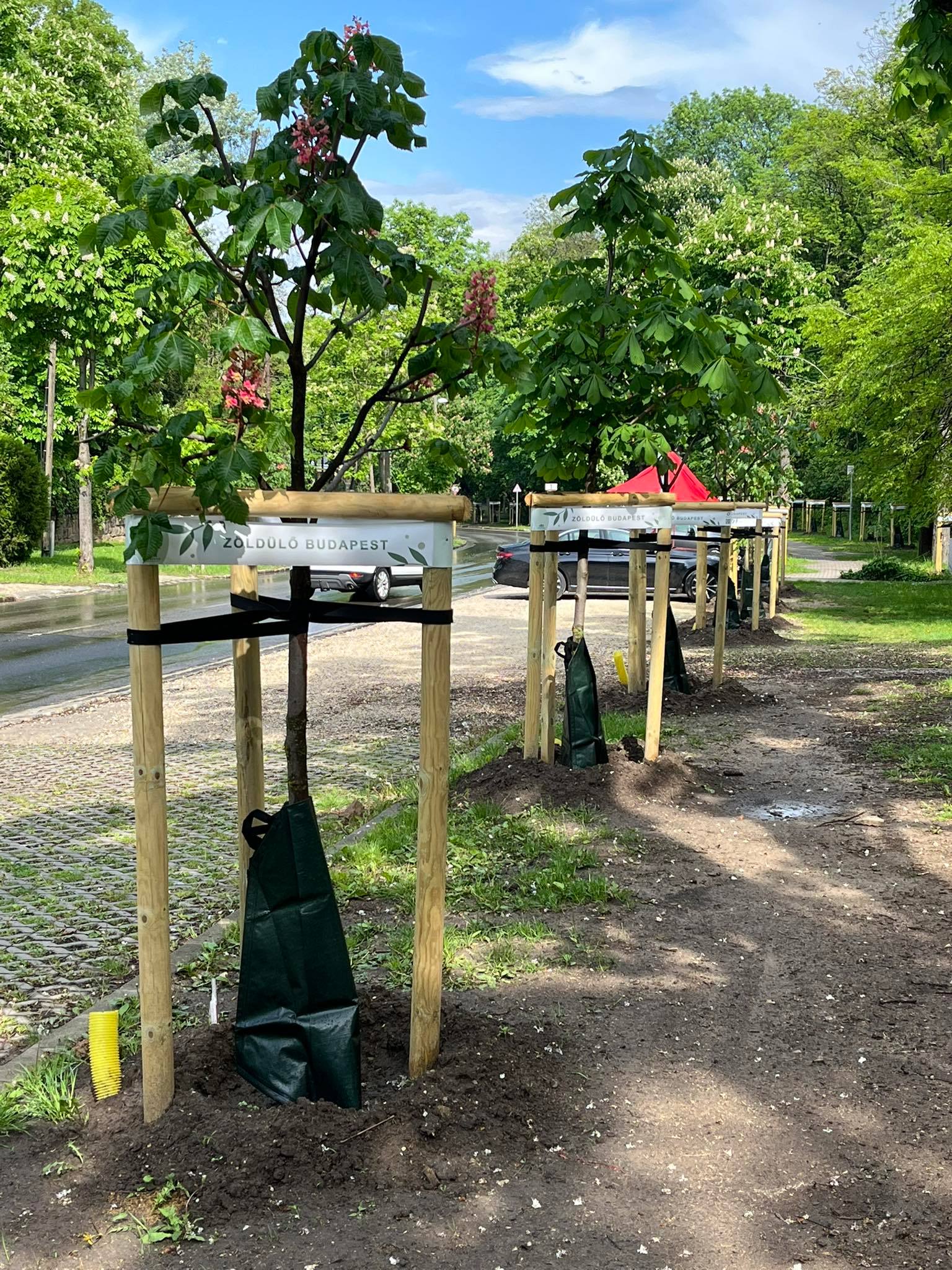 Last year, 14,500 forestry saplings were planted in the capital (Photo: Főkert)
Főkert also gave a summary of 2022, which reveals that more than 16,000 trees and saplings were planted last year. 1,520 trained trees were planted in the capital's parks and tree rows. Among other things, the Andrássy Avenue and Fiumei Road tree rows, as well as the Szilágyi Erzsébet Avenue, were renewed. In addition, 14,500 forestry saplings were planted.
Last year, fast-growing mini forests were planted in two busier places, in the already mentioned Andor Street and Zsigmond Square, where small patches of forest were created by planting forestry seedlings.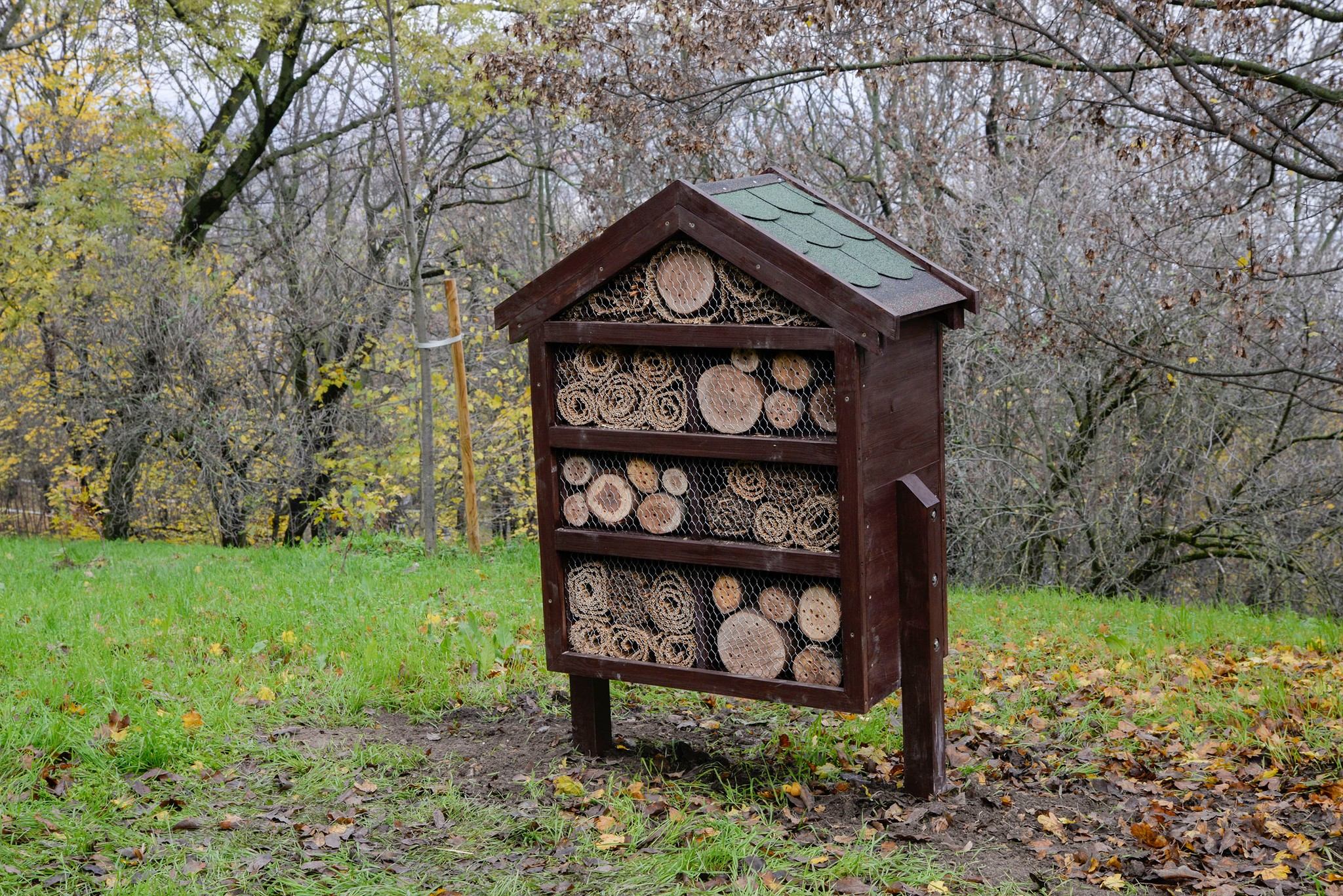 Insect hotels will be installed again this year (Photo: Főkert)
Also in the past year, 13 thousand shrubs and evergreens were placed in public parks and green areas in Budapest. In addition, 145,000 plants of annual, 120,000 plants of biennial and 30,000 plants of perennial flowers grown on Főkert's own farms were planted, the website reports. The Pünkösdfürdő Park was highlighted, where more than 600 trees, 6,000 shrubs and more than 10,000 perennials were planted on 7 hectares in 2022.
In 2022, Főkert employees mowed 40 million square metres of green space, and the construction and expansion of urban bee pastures also continued. As they wrote, in 2022 special and protected plants such as the Pannonian knapweed, woolly foxglove, bee orchid or the Scilla vindobonensis appeared in the bee pastures. In addition, two more insect hotels were installed last year, on Gellért Hill and in Népliget.
In 2022, 430 pairs of birds built nests in the dens of Főkert, and in one of them a highly protected species of small mammal, the forest dormouse, found a home.
Source: Főkert, MTI
Cover photo: Szent István Park (Photo: Főkert)