Hotel to open in Drechsler Palace – Ödön Lechner's masterpiece reborn
Hungarian version of the article: Beépítik a tetőteret Lechner Ödön épületében – Jövőre nyit a luxusszálloda a Drechsler-palotában
Standing opposite the Opera House, at 25 Andrássy Avenue, the French Renaissance-style Drechsler Palace is to be renovated as a five-star hotel. The remodelling of the building, designed by Ödön Lechner and Gyula Pártos, will include a loft conversion. The owners have promised that the listed historical monument will be restored to its former glory.
Work on Drechsler Palace at 25 Andrássy út has begun. The owner of the listed building, also known as the Pension Institute of the Hungarian State Railways and the State Ballet Institute, QPR Properties, will open a 151-room luxury hotel, the W Budapest Hotel, in 2022, the DMV Group announced to the MTI.
The Drechsler Palace at 25 Andrássy Avenue was built between 1883 and 1886 in the French Renaissance and Neo-Gothic style according to plans by Ödön Lechner and Gyula Pártos. The building is known to many as the former home of the State Ballet Institute – which operated within its walls between 1949 and 2002. The structure was initially built as a residential building for the MÁV Pension Institute. It was named after the owner of the café on the ground floor and became Drechsler Palace.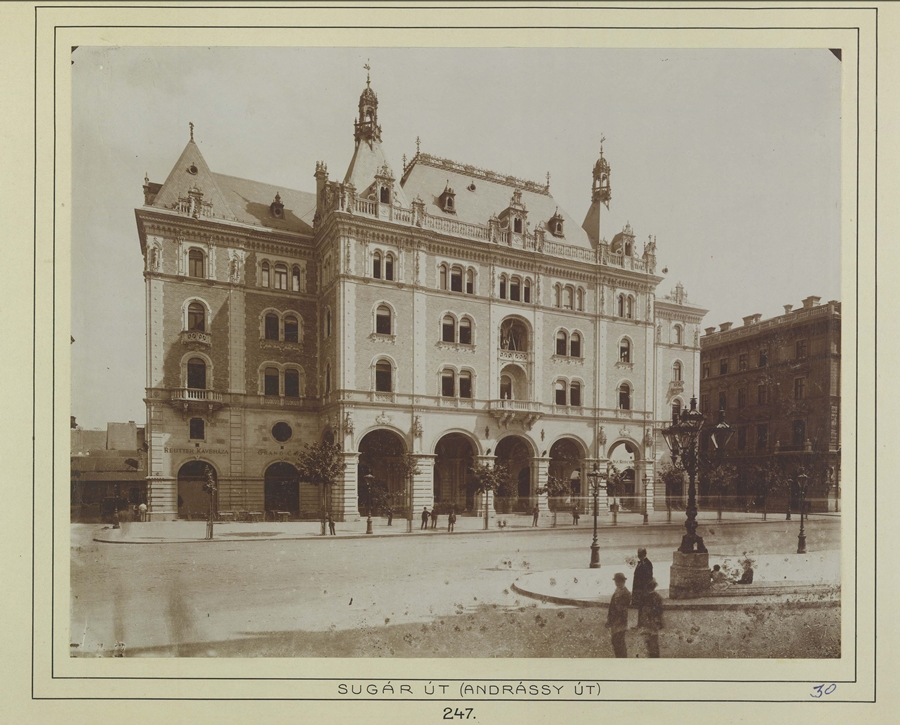 The sign of Reutter's café can be seen on the left side of the ground floor and the name Ruscher jr. on the right. They were the first operators of the café, designed by Ödön Lechner, Béla Drechsler took the business over later (Photo: Fortepan/Budapest Archives photo by György Klösz)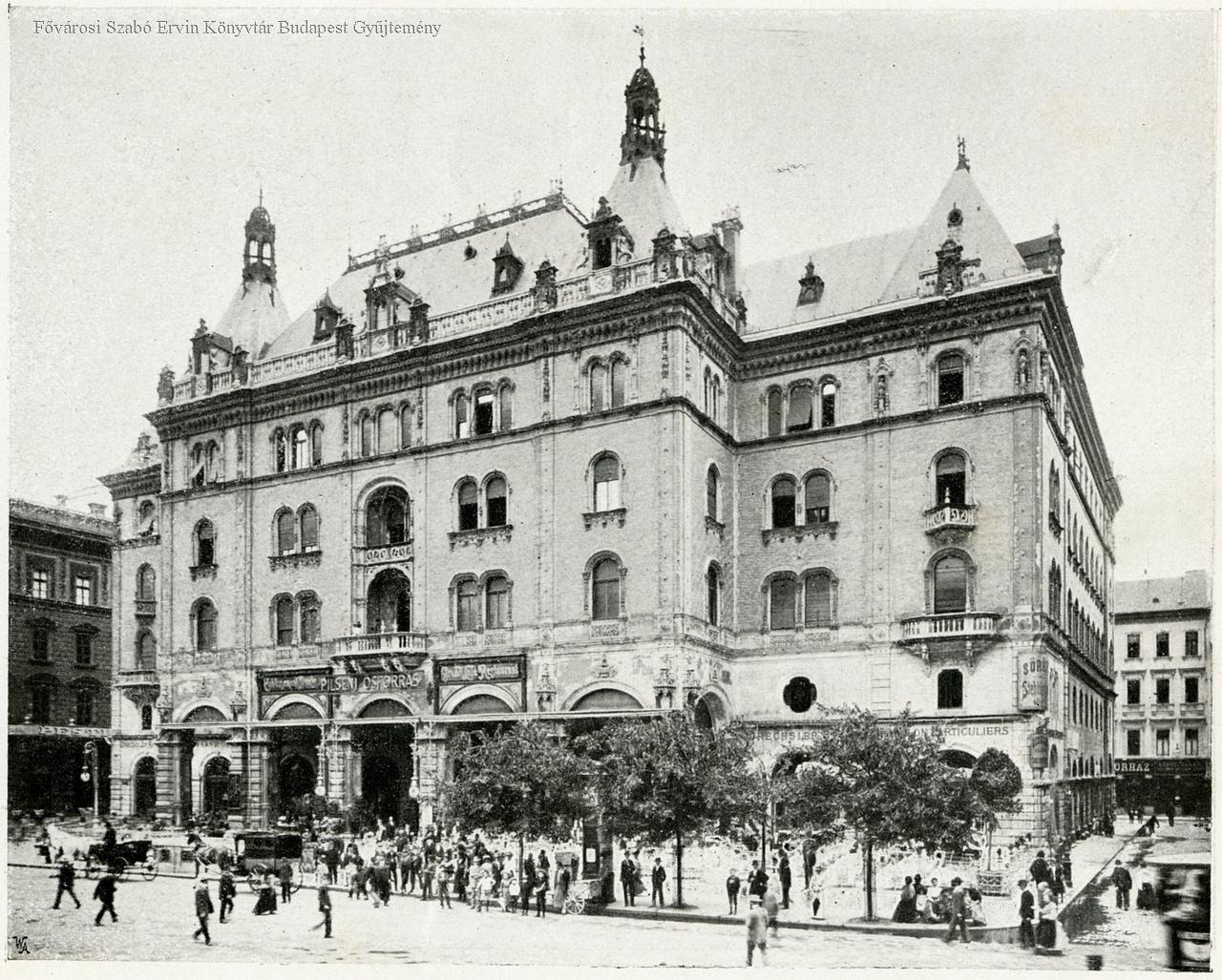 The Drechsler Palace in 1902 (Source: FSZEK Budapest Collection)
Throughout its 135-year history, the UNESCO World Heritage building has played several roles, including institutional and residential functions, its use in the hospitality industry and prominent cultural roles. The palace has been completely abandoned for the past 19 years.
QPR Properties has commissioned the DVM group team to carry out the construction. DVM group has taken part in many internationally recognised award-winning monument restorations of similar magnitude in Budapest, such as the iconic Eiffel Palace, Váci 1, the Ybl Villa, the American Embassy, the Bank of China and Helvetic Clinics.
The hotel will be operated by W Hotels, a member of Marriott International. The luxury hotel chain has entered into an agreement with QPR Properties Kft. to convert the iconic building into a hotel.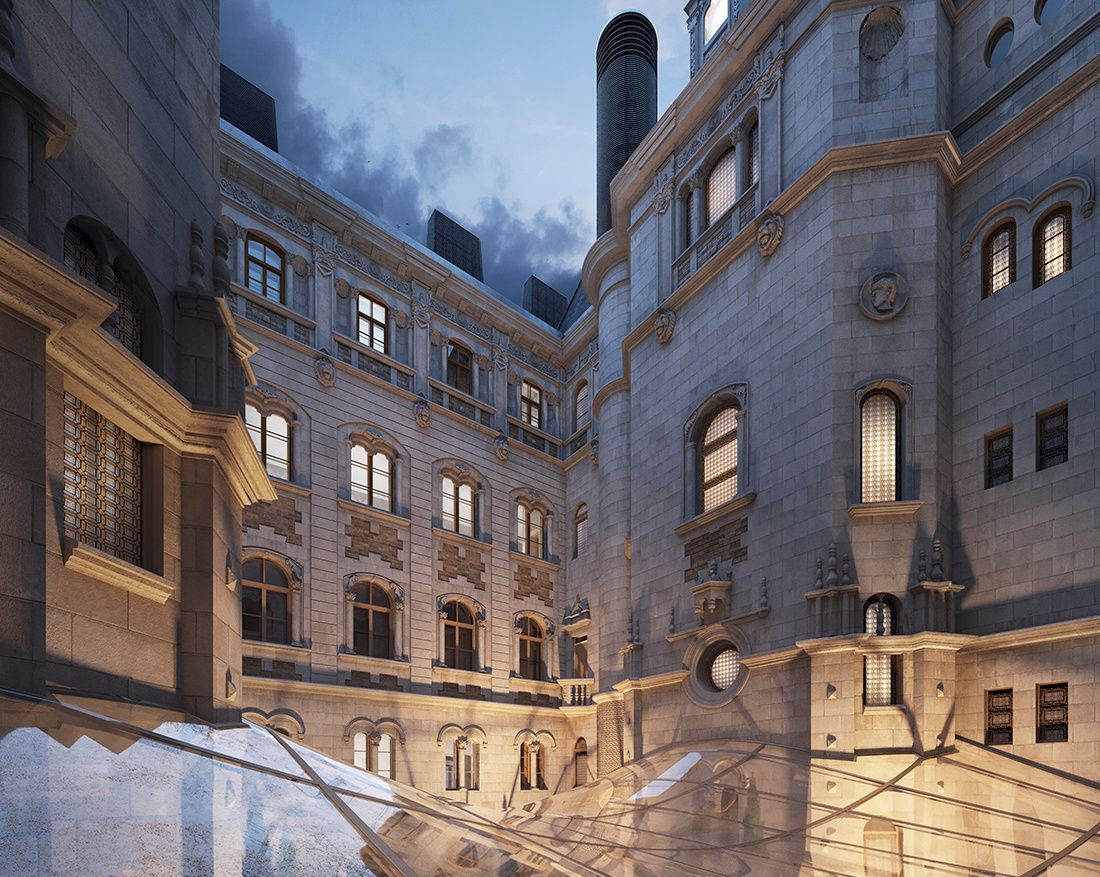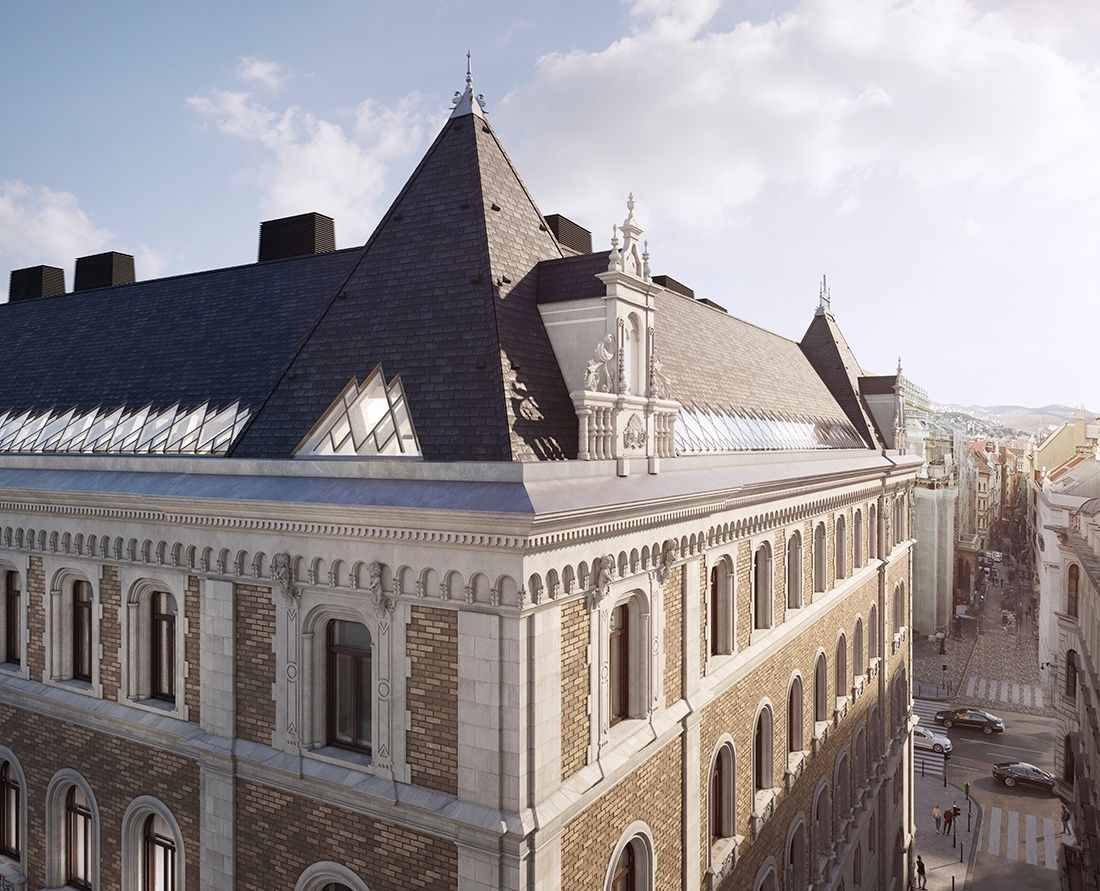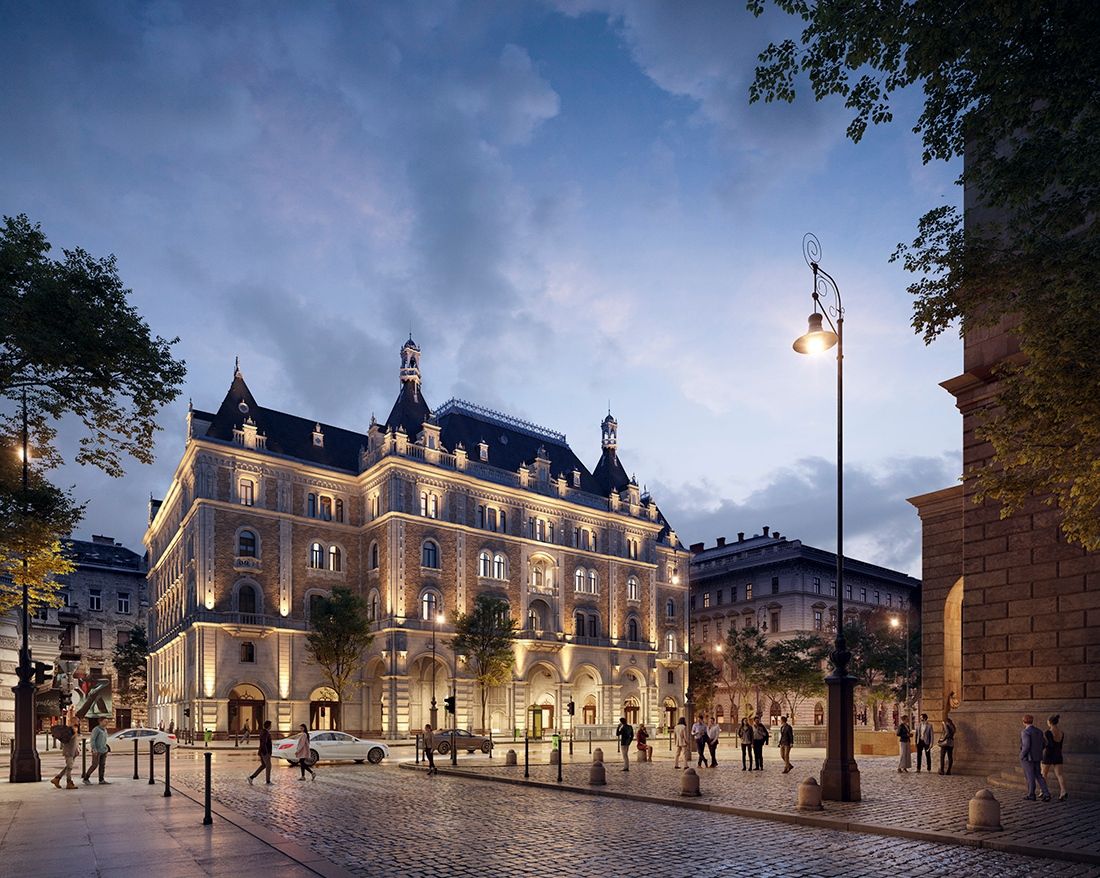 Visuals of W Budapest Hotel (Source: bh.hu/en)
The contractors will create the technical requirements of a five-star hotel in the structure. The building's historic restoration will be coupled with significant mechanical and electrical renovations that will affect all rooms in the 16,000-square-metre property.
Construction began in January. The most important change in the building will be the creation of a new (fifth) floor in the attic. The asbestos-covered roof structure and beams will be removed this week, and complex roof reconstruction will begin shortly.
The hotel is planned to open in 2022.
Source: MTI | Abridged in translation
Cover photo: Luxury hotel to open in the building of the former ballet institute (Photo: bh.hu)