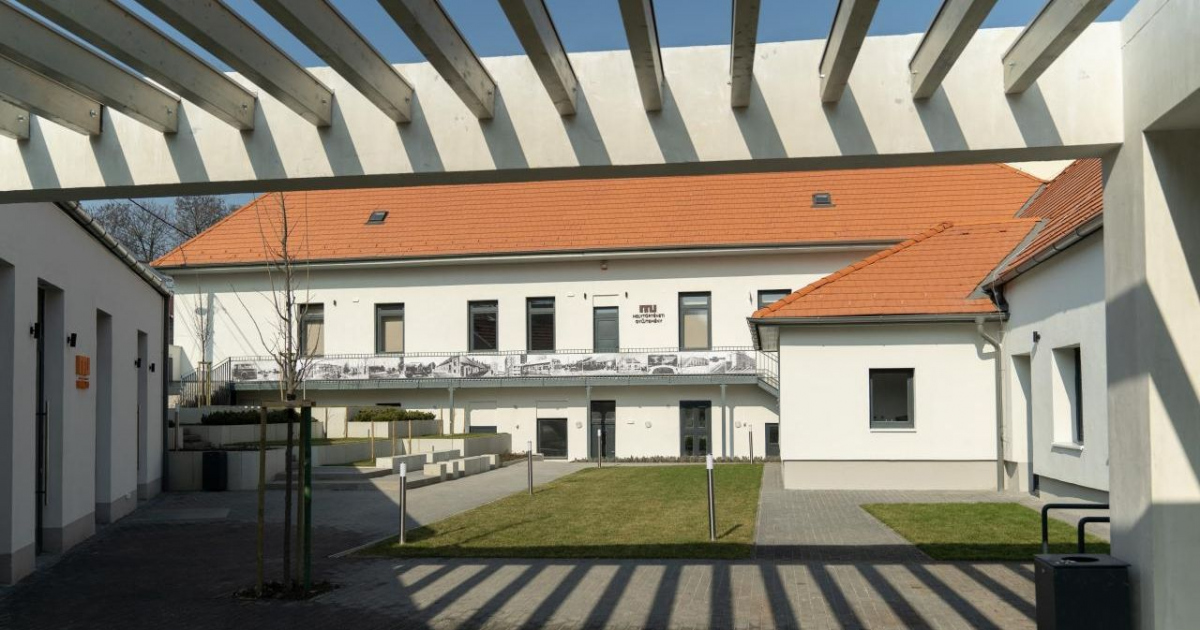 Magdolna Udvar completed – Cultural institution opens in old Budafok town hall
Hungarian version of the article: Elkészült a Magdolna Udvar – Kulturális intézmény nyílik a régi budafoki városháza épületében
The new cultural institution in Budafok will house a local history museum and several exhibition spaces. A café will open in the inner courtyard, the new Atrium. One of the rooms in the former town hall building will be a so-called visual warehouse, in which objects can be taken in hand.
The building of Magdolna Udvar has been completed; thus, once the pandemic subsides, the new cultural institution will receive visitors for the first time at 24 Kossuth Lajos Street in the 23rd District – writes budafokteteny.hu. The multifunctional community space, including exhibition rooms, an inner courtyard and service rooms, is being created as part of the URBACT city marketing program.
The Budafok-Tétény local council has long planned to create a fine art gallery and local history collection. The old town hall at 24 Kossuth Lajos Street has been rebuilt for this purpose. The building is located opposite Promontor Udvar, on the corner of Magdolna Street and Kossuth Lajos Street, hence the name Magdolna Udvar.
The building will house a local history collection, smaller exhibition rooms, and a café, accessible directly from the street.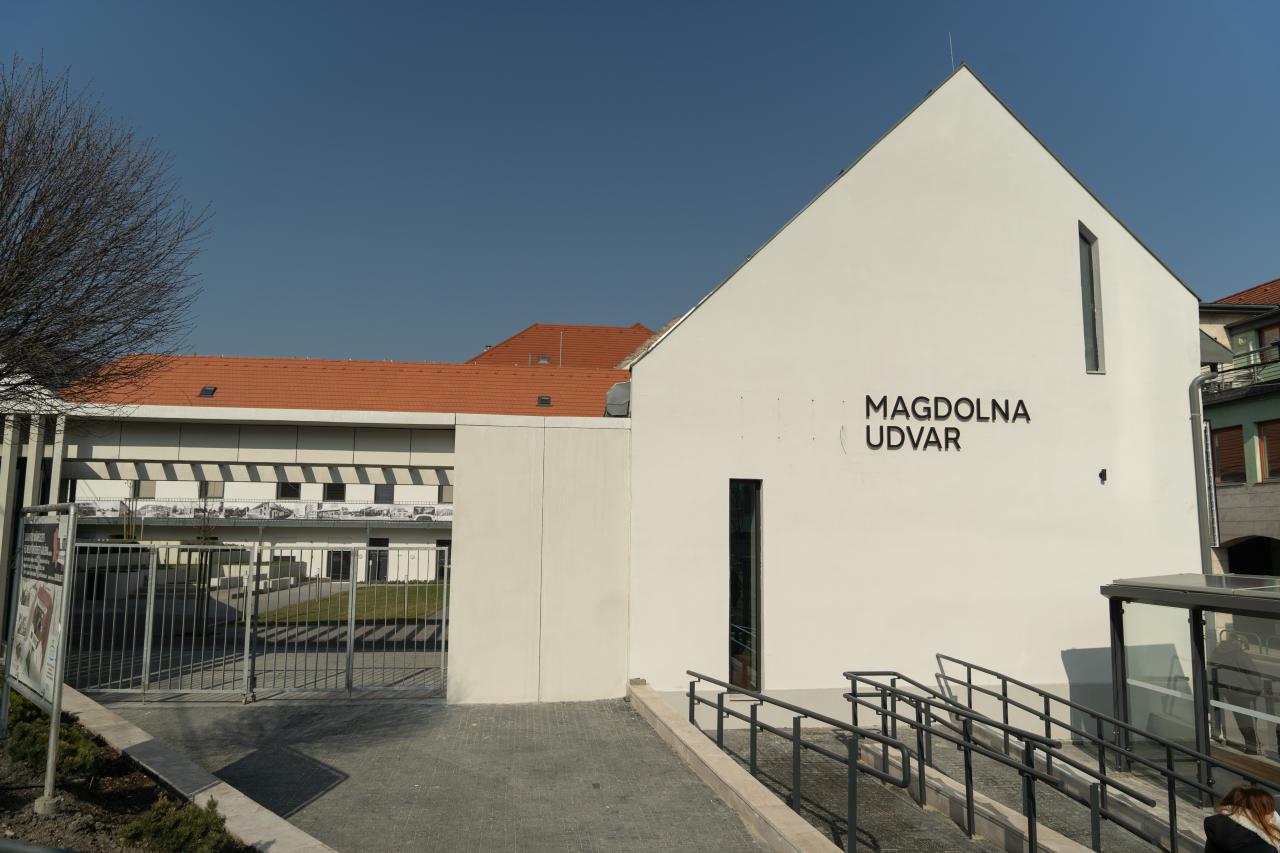 Magdolna Udvar will include a new local history gallery, several exhibition spaces, an inner courtyard and a café (Photo: budafokteteny.hu)
The statement notes that the building is currently being furnished and exhibits installed.
The inner courtyard, i.e. the Atrium, will also serve as a venue for outdoor events. On the ground floor facing Kossuth Lajos Street, a large room will serve as an art gallery for local history exhibitions and the contemporary fine arts.
The district's website notes that the first exhibition will detail the history of Péter-Pál Street.
A new cultural centre and community space has been created in Budafok (Photo: budafokteteny.hu)
The upper floor will house the local history collection of Budafok. Residents donated some items to be displayed following a call from the local council. The museum will add detailed descriptions and interactive options to the exhibit. One of the rooms will be a so-called warehouse-exhibit, in which visitors can pick up and handle items.
A shared showcase will also be set up, in which families, NGOs and communities will be able to present their relics and items to the general public. Short films about the history of the district will also be aired continuously in the institution.
The museum targets all age groups, offering interactive games for the younger generation and digital tools to allow visitors to explore the exhibitions by themselves.
Source: budafokteteny.hu | Abridged in translation
Cover photo: Magdolna Udvar completed – Art and local history gallery opens in Budafok (Photo: budafokteteny.hu)