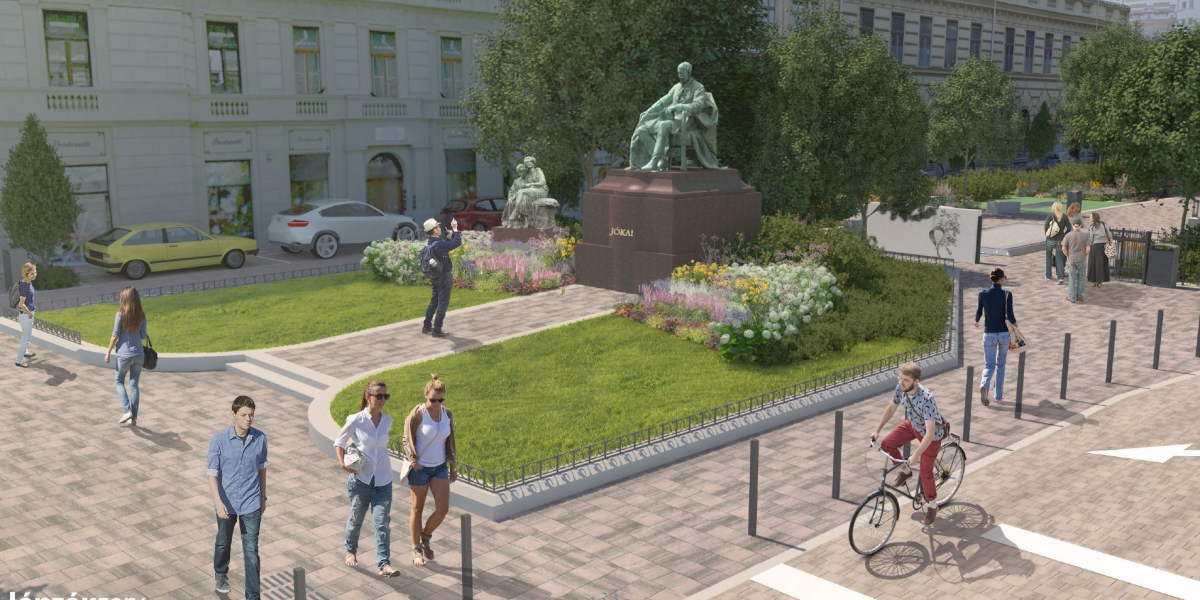 Jókai Square in Terézváros to be renovated
Hungarian version of the article: Megújul a Jókai tér Terézvárosban
April 11, 2021 at 6:00 PM
Jókai Square in the 6th District will be renovated over the summer. An orderly park is planned with a reading corner, pergola and lots of seating. Plants and flower beds are to be planted, and a stage will be added to host cultural events.
The plans for the renovation of Jókai Square were in the previous local council term, in 2018, based on the opinions of three public consultation forums, writes terezvaros.hu.
The new local leadership elected in the autumn of 2019 received ready-made plans and began preparations for construction. On 8 April, the renovation plans of Jókai Square were presented at an online public forum. The plans consider the existing plants, the valuable trees next to which large area perennial flower beds will be planted. The function of the space will remain, but it will be tidier.
New pavings and uniform street furniture will fit emphasize the literary theme. There will be a reading corner with a green wall around it, a pergola placed in the middle of the square, with tables and benches below.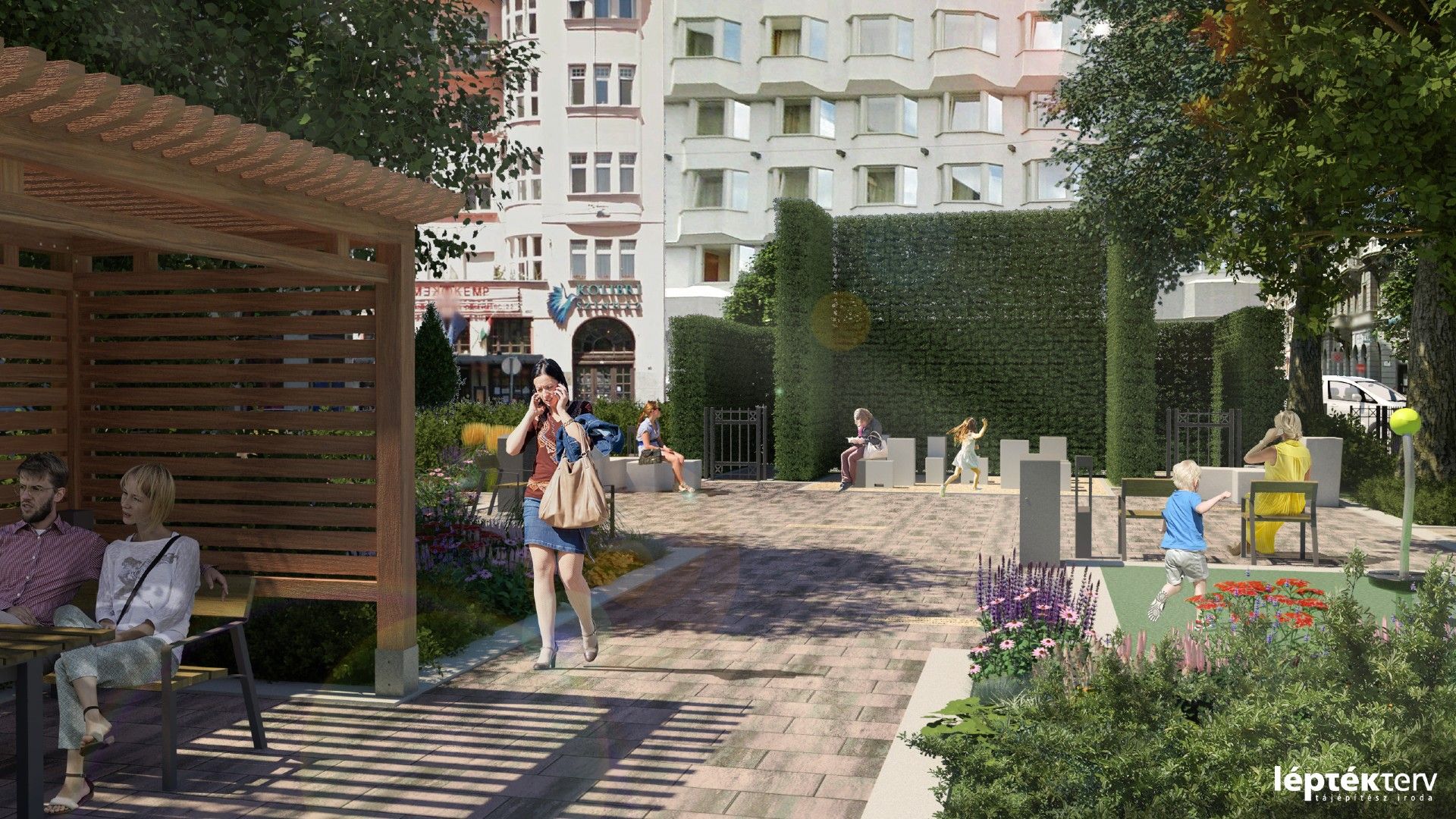 The function of the square will be preserved, render (Photo: terezvaros.hu)
New, uniform benches, rubbish bins, tables, bicycle storage, playground games, water games and a "stage" for community and cultural events will be placed in the park. A public toilet is also planned for the square, reflecting the designs characteristic of the early 20th century.
The landscaped part of Jókai Square will still be usable for a limited time and closed off by a fence. The lighting in the park will also be modernised, with aesthetic lampposts providing light after dark. The connected road network will also change: a speed limit of 30 kilometres per hour will come into force from all directions, and parking will become more orderly. The roadway will be paved and levelled with the pavement, the traffic around the park will decrease overall – reads the district website.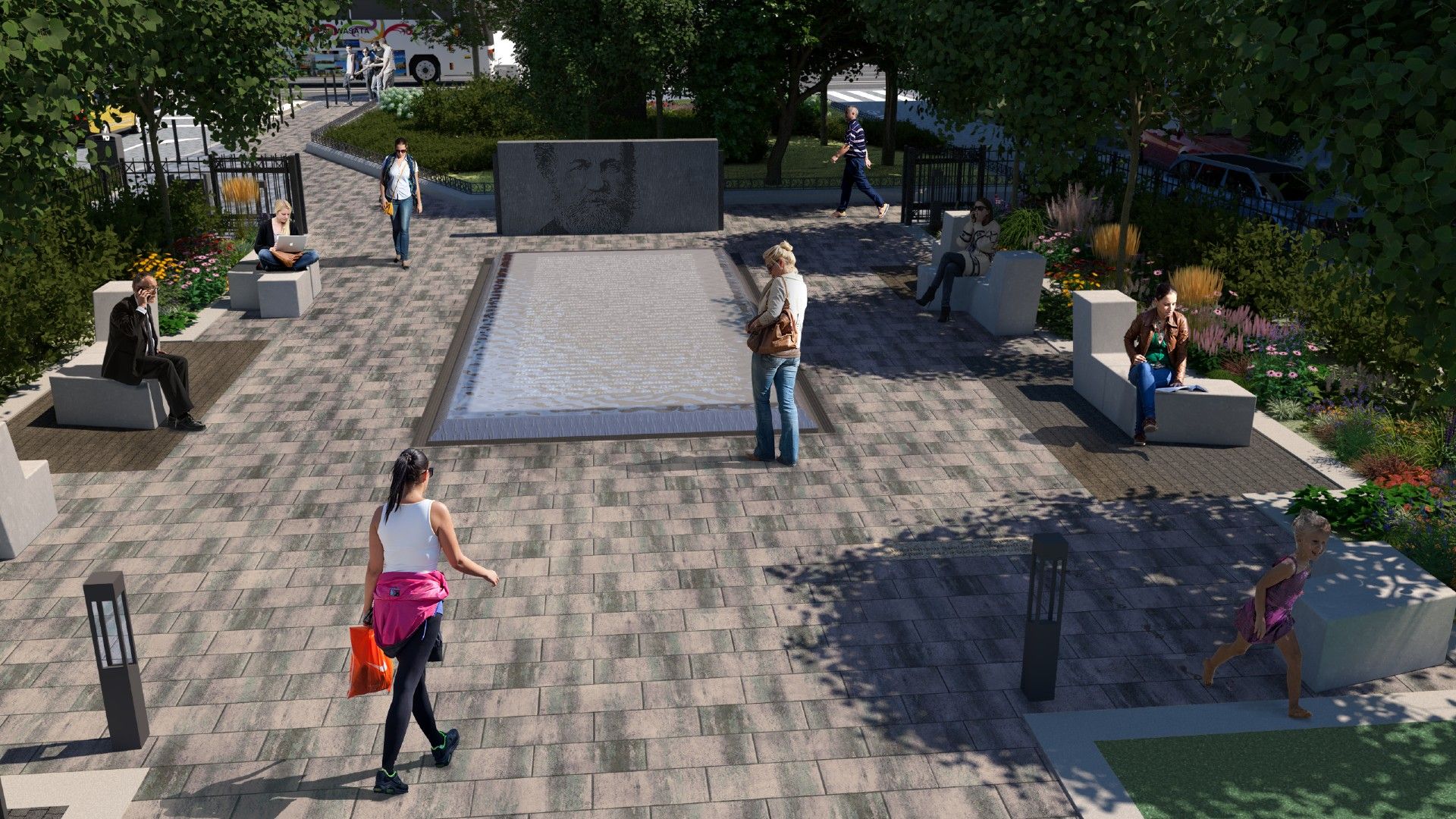 Benches and street furniture will be installed, render (Photo: terezvaros.hu)
The final construction plans and permits are ready, so the local council has started the public procurement procedure necessary to select a contractor. Construction is expected to take place during the summer.
In the 2016 TÉR_KÖZ city rehabilitation tender announced by the City Council of Budapest, the Local Council of Terézváros won a 200,000,000 HUF grant for the renovation of the space.
Source: terezvaros.hu
Cover photo: Jókai Square to be renovated in Terézváros (Photo: terezvaros.hu)