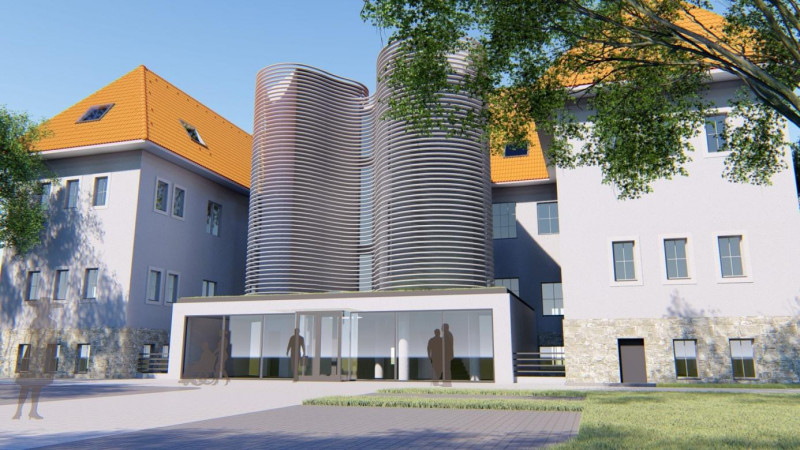 Reconstruction of the Charity Hospital continues – The new towers are almost ready
Hungarian version of the article: Folytatódik a Szeretetkórház újjáépítése – Már majdnem elkészültek az új tornyok
April 26, 2021 at 2:00 PM
Reconstruction works underway since 2019 in the Mazsihisz Charity Hospital (Szeretetkórház) have continued with the renovation of block no. 2. The future central building will house outpatient care and a 60-bed rehabilitation department. Work is expected to be finished next year. The new tower of the unique building on Amerikai Road is already visible and will be completed within weeks.
The renovation of the Mazsihisz Charity Hospital began in 2019. The investment includes creating a 240-bed geriatric (eldercare) teaching hospital in Zugló, at 53–55 Amerikai Road. All buildings of the institution are being renewed in the project. New medical and care machines and instruments will also be installed.
The two new towers of the main building of the Charity Hospital are almost complete (Source: Szeretetkórház)
By March, block III was completed, and demolitions in building II began. The new part of the building is expected to be completed in one year and will be the hospital's main building. The building will house the new outpatient clinic and the 60-bed rehabilitation department.
The Charity Hospital was built in 1914 and nationalized in 1952. Currently, the National Institute of Neurosurgery operates in the original hospital building. The House of the Blind and the Hospice were originally part of the Charity Hospital.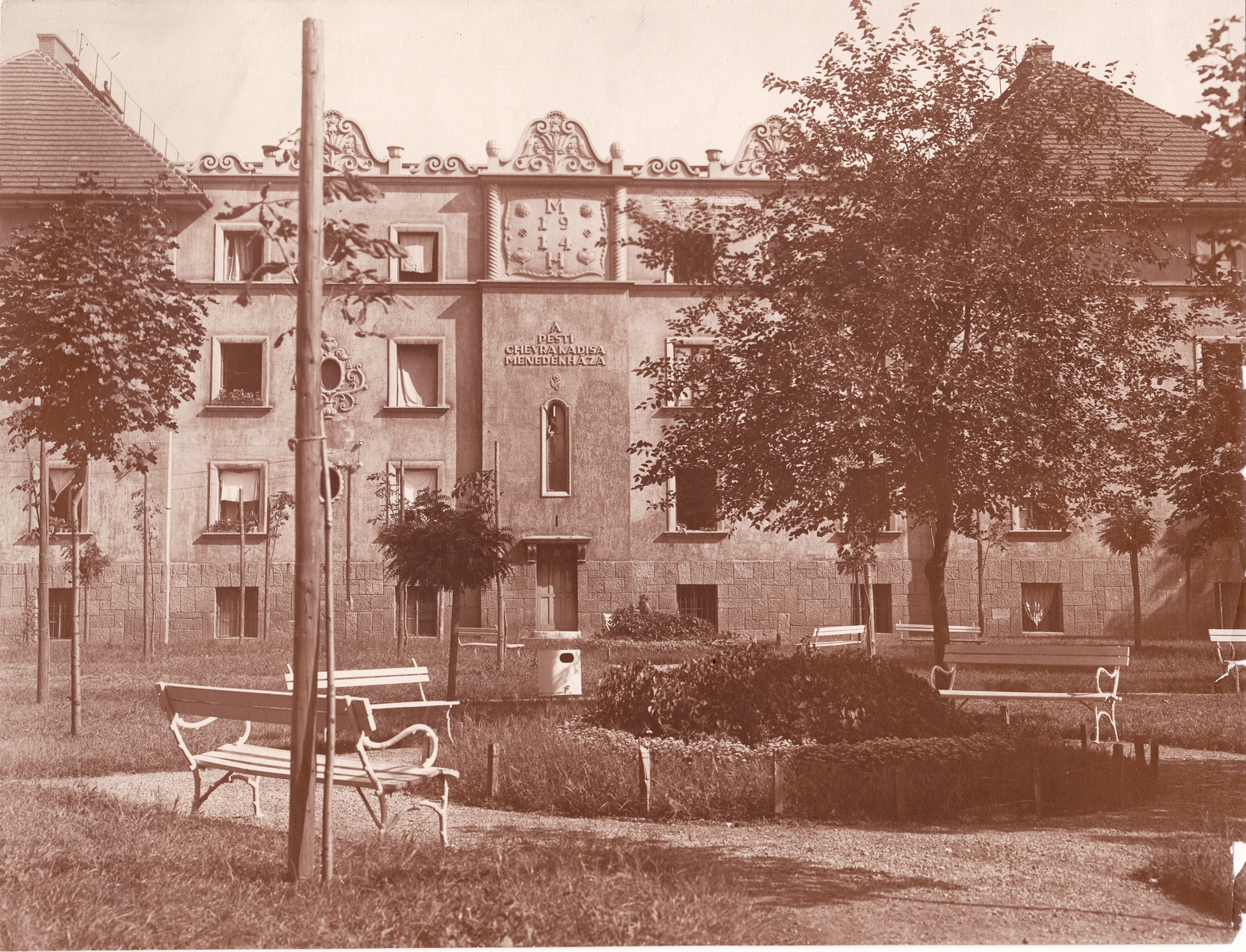 The Charity Hospital, the only Jewish hospital in Central Europe, continued to operate in the former hospice building (Source: Szeretetkórház)
The hospice building was not nationalized, and the Charity Hospital has been operating in it ever since. The hospital was expanded in 1994 when the Institute of the Blind, also nationalized, was returned to the congregation. Until the early 1990s, the Pulmonology and Neurology Department of the Uzsoki Street Hospital operated in the building.
After nationalization, the House of the Blind was used by the Pulmonology and Neurology Department of the Uzsoki Street Hospital (Source: Charity Hospital)
Cover photo: Design render – Mazsihisz Budapest Charity Hospital (Source: Szeretetkórház)