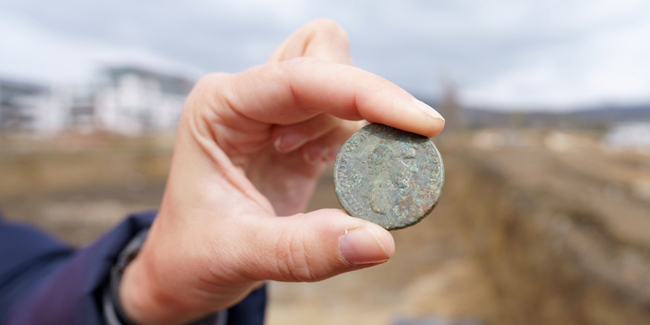 Coins and metal works from the Hungarian conquest of the Carpathian Basin found on construction site
Hungarian version of the article: Honfoglalás kori veret és középkori érmék kerültek elő egy XI. kerületi építkezésen
An excavation is taking place in the 11th District on Rupp Hill. Archaeologists are reviewing the area before construction. Although the site is mainly Roman, valuable objects from other eras have been found; such as medieval coins, metal works from the Hungarian conquest of the Carpathian Basin and the foundations of a building from the 2nd or 3rd century.
Another archaeological excavation has been completed on the border of Budapest and Budaörs. Before the sixth phase of the Sasad Resort construction project begins, archaeologists will complete a dig at the area around Spanyolrét and Madárhegy on Rupp Hill.
The 5 by 5 metre stone foundations of a building have already been unearthed on the site's southern end. The rest of the building may have been washed away by intermittent watercourses, as evidenced by the rock debris spread around the building. Water may have brought other artefacts from the area to the bottom of the hill as metalwork from the period of the Hungarian conquest of the Carpathian Basin and mediaeval coins were also found.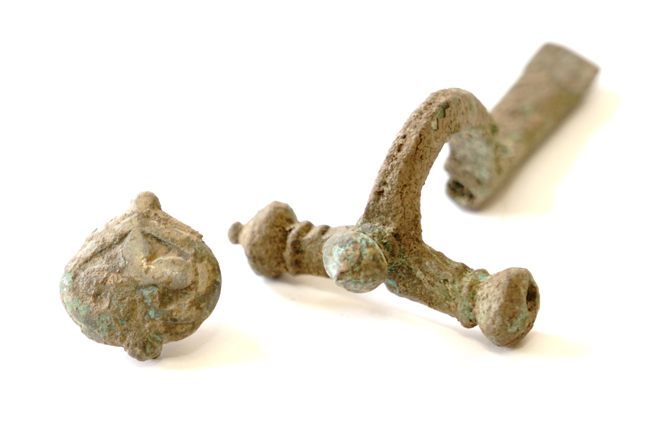 Finds from the 10th -century conquest of the Carpathian Basin were also unearthed (Photo: regeszet.aquincum.hu)
Based on the finds, the room likely had several brick covered rooms in the 2nd or 3rd century. Roman finds from the east of the building span the 1st to 4th centuries.
A small settlement may have existed in the area in the 1st and 2nd centuries. Similar pit houses were unearthed before phase 5 of Sasad resort as well. A dig in the 1960s in the area uncovered three Roman burial sites. However, the exact location of these is now unknown. With further construction planned in the area, this mystery may also be solved.
Read the full article in Hungarian here.
Source: regeszet.aquincum.hu
Cover photo: One of the coins found (Photo: regeszet.aquincum.hu)