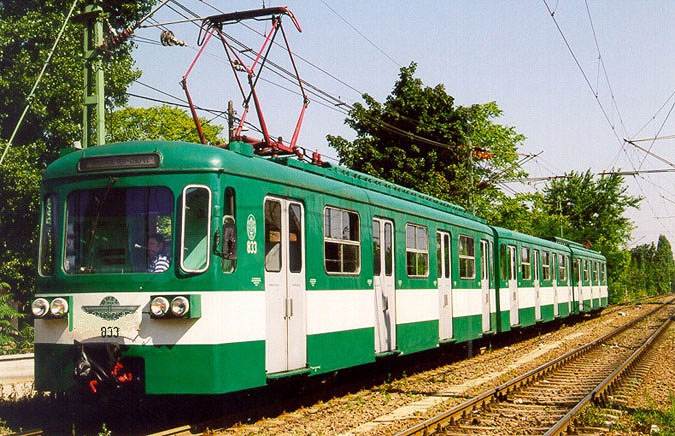 Renovation of Csepel suburban railway to begin in two years
Hungarian version of the article: Két év múlva kezdődhet a csepeli HÉV felújítása
The suburban railway line to Csepel will be extended in both directions, and the work will be carried out in several stages. In the first phase – from 2023 – a new terminal will be built in the 21st District on Erdősor Street, in parallel with the modernization of the line from the Kvassay Bridge outwards. In the second phase, the line will be connected to the Ráckeve line at the Public Slaughterhouse and extended underground to Kálvin Square. Implementation of the second phase will begin in 2024 at the soonest.
The Budapest Development Center (BFK), MÁV-HÉV Zrt. and the local council of Csepel presented ideas and plans connected to the renovation of the Csepel suburban railway line at an online forum.
Dávid Vitézy, CEO of BFK, said that the planning of the complete renovation and extension of the Csepel suburban railway started last year under the direction of the Budapest Development Center and MÁV-HÉV Zrt. Now – as previously reported – the soil tests required for construction planning are underway in several parts of the capital.
Preparatory works for the extension of the suburban railway to Csepel: soil drilling on Boráros Square (Source: BFK)
During the development, the suburban railway lines to Csepel (H7) and Ráckeve (H6) will be modernized, connected at Közvágóhíd ('Public slaughterhouse') and extended to Kálvin Square. This would create a direct connection between the lines and the metro network. The extension was already planned when the Csepel line began operation in 1951. This investment is expected to begin in 2024.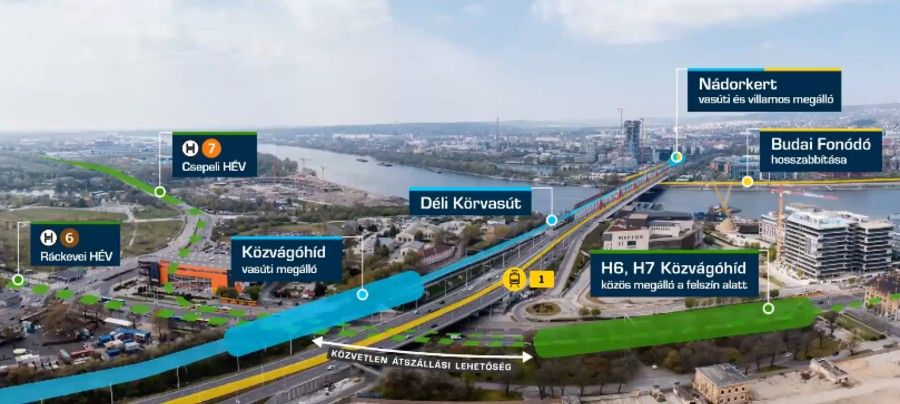 Planned connection of HÉV lines at the Public Slaughterhouse (Source: BFK)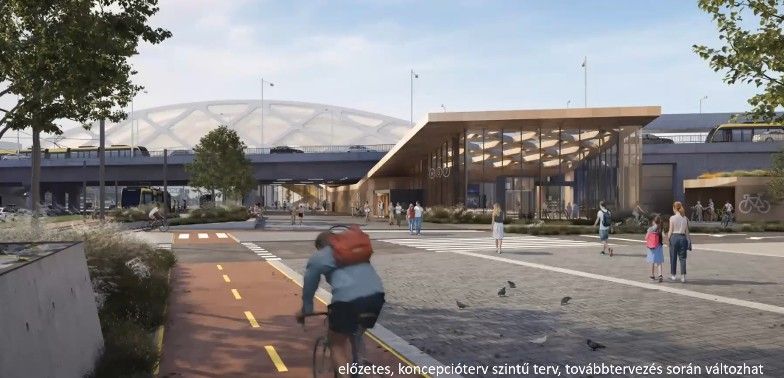 Connecting the lines will reform the area around Közvágóhíd station (Source: BFK)
The line to Csepel will also be extended to Erdősor Street in the 21st District. Dávid Vitézy said that the relevant building permits would be obtained by the end of the year, the public procurement procedures will take place next year, and construction itself will start in 2023. During the renovation, the railway will be modernized from the Kvassay bridge towards Csepel. The stops will be made accessible, and new vehicles will run on the line.
In the first phase of the renovation of the suburban railway to Csepel, the tracks from Kvassay Bridge to Csepel will be upgraded; including the construction of new accessible stops (Source: BFK)
At the same time, the Szent Imre Square bus terminal in Csepel will be converted, and a part of the railway vehicle area will be used for urban development.
Long-term plans include extending the line from Kálvin Square underground to the city centre and then under the Danube to Óbuda.
Cover photo: A vehicle on the suburban railway line to Csepel (Source: BKV.hu)