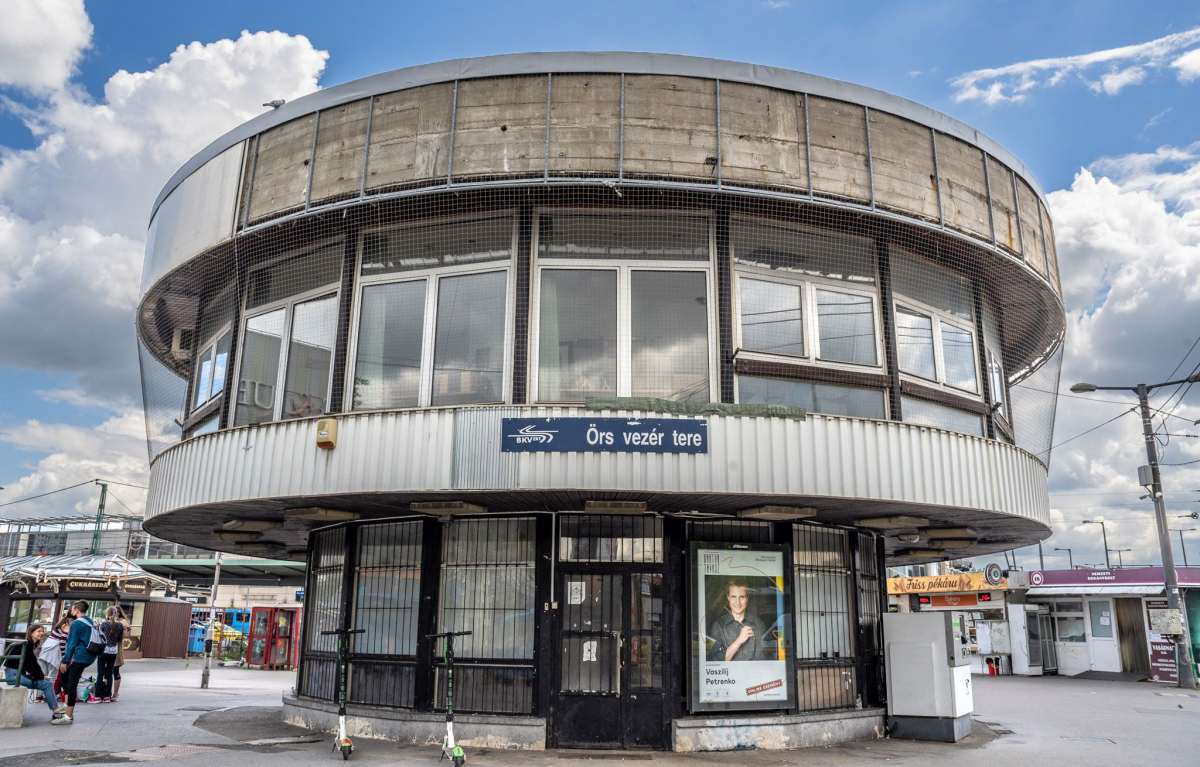 Mushroom on Örs Vezér Square to close
Hungarian version of the article: Holnaptól bezár az Örs vezér terén a Gomba – Még nem tudni, mi lesz az épület sorsa
Let's meet on Örs, at the Mushroom! The common sentence marks a meeting place almost as well known as the clock on the old Moszkva Square. The Mushroom once housed a traffic control centre but on 1 June 2021, even the ticket offices are closing. The fate of the building remains unknown.
On 30 May, passengers will have a final chance to buy BKV tickets at the Mushroom. The Budapest Transport Centre is closing the ticket office. Changing travel habits under and after the pandemic are the main reason, as the turnover in personal ticket offices has decreased significantly.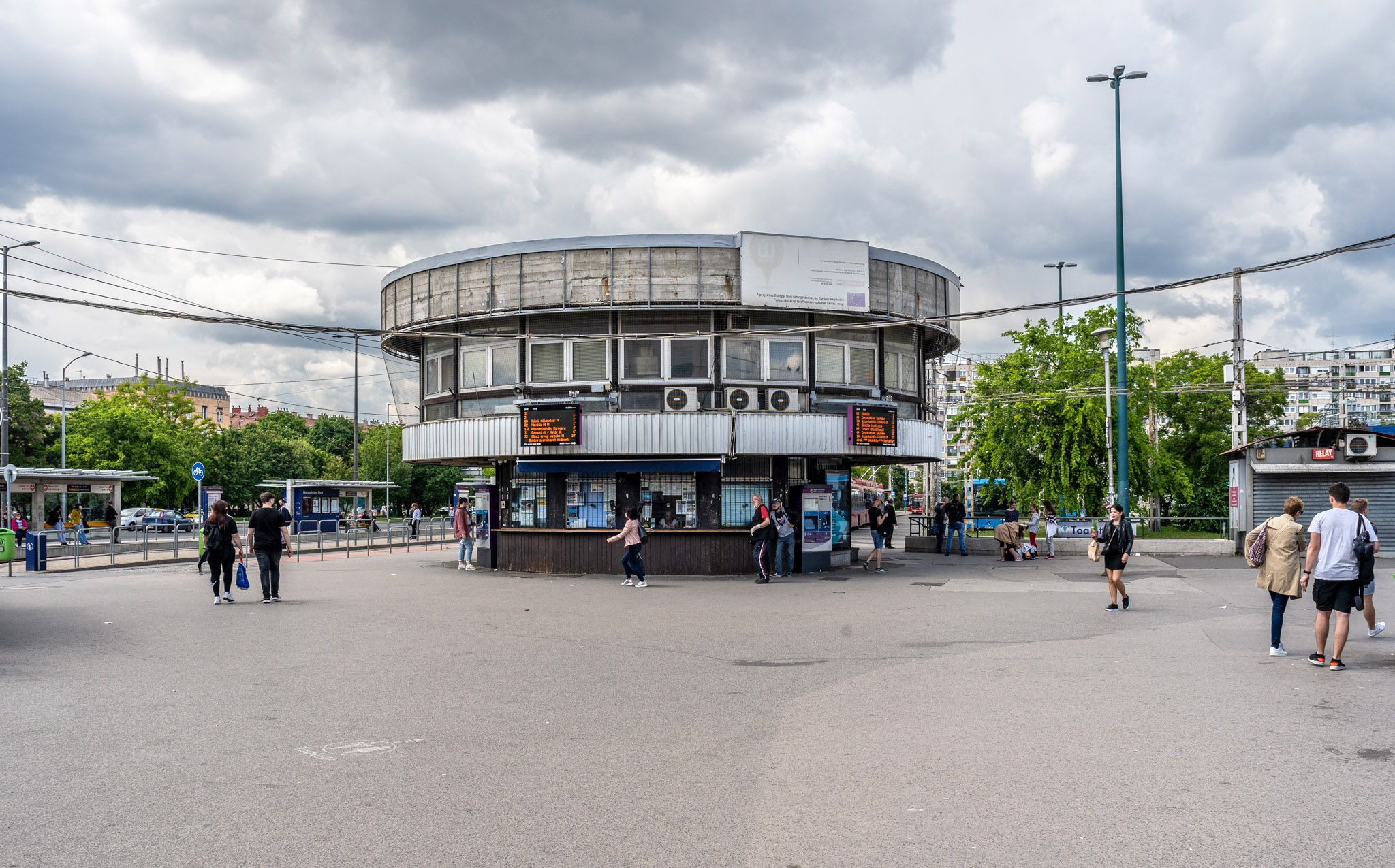 The Mushroom on Örs vezér Square will only be a meeting place from June 1 (Photo: Balázs Both/ pestbuda.hu)
The building was originally built as a traffic control substation, as the number of passengers crossing the square increased significantly in 1970. At the time, metro line 2 was opened, and the suburban railway terminal was moved from Keleti railway station to Örs vezér Square. According to contemporary reports, one-sixth of Budapest's traffic at the time moved through the square, and only Moszkva Square could rival its significance.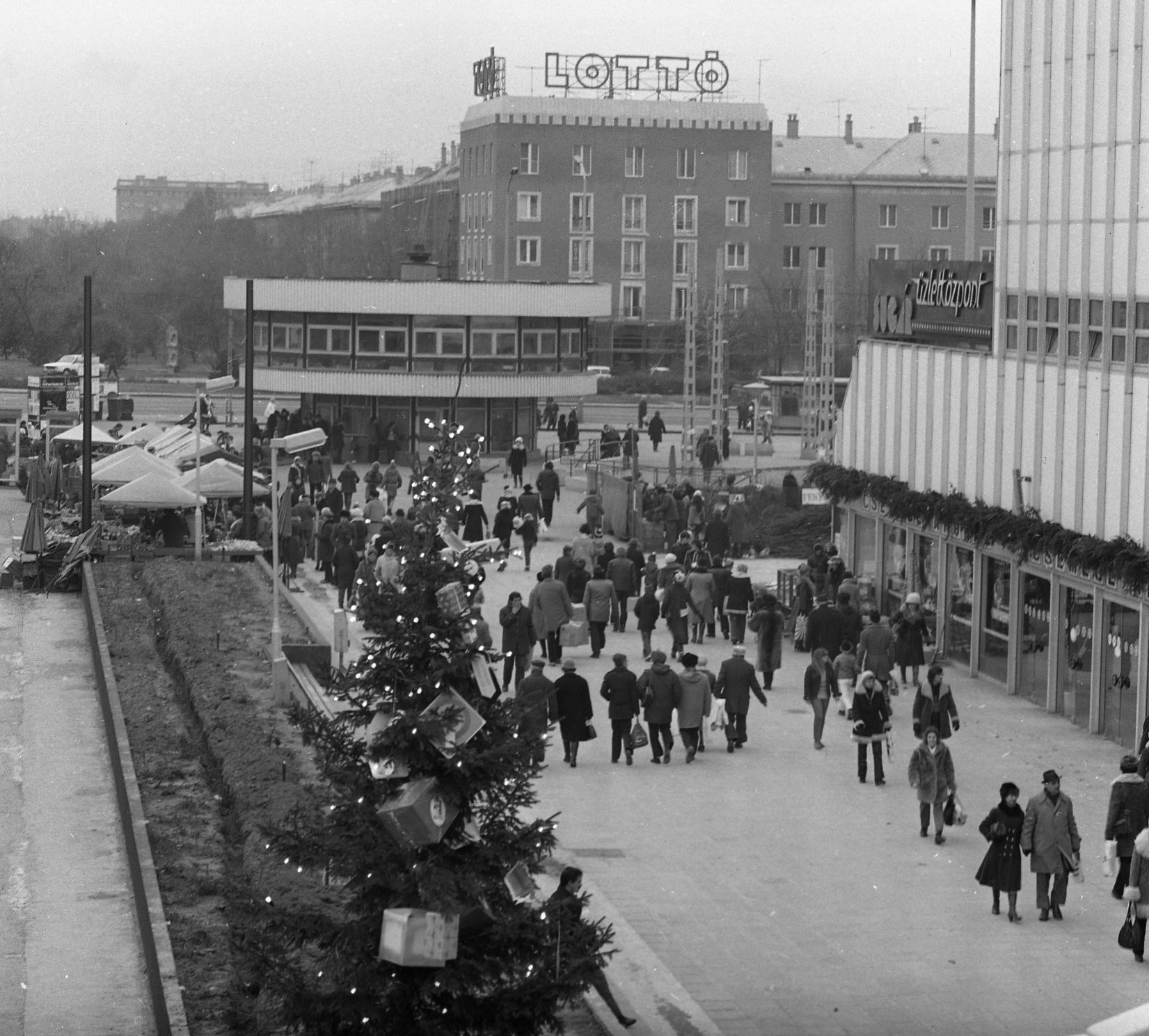 Christmas atmosphere in 1981 on Örs vezér square, the Mushroom the background (Source: Fortepan / No.: 22496)
This justified the construction of the then-modern traffic control centre. Construction began in November 1970 and was promised to be completed by the summer of 1971 but eventually dragged on until December. According to contemporary newspaper reports, the reason for the delay was that the work progressed slowly because of cooperating companies. Installing the panoramic glass caused the most problems.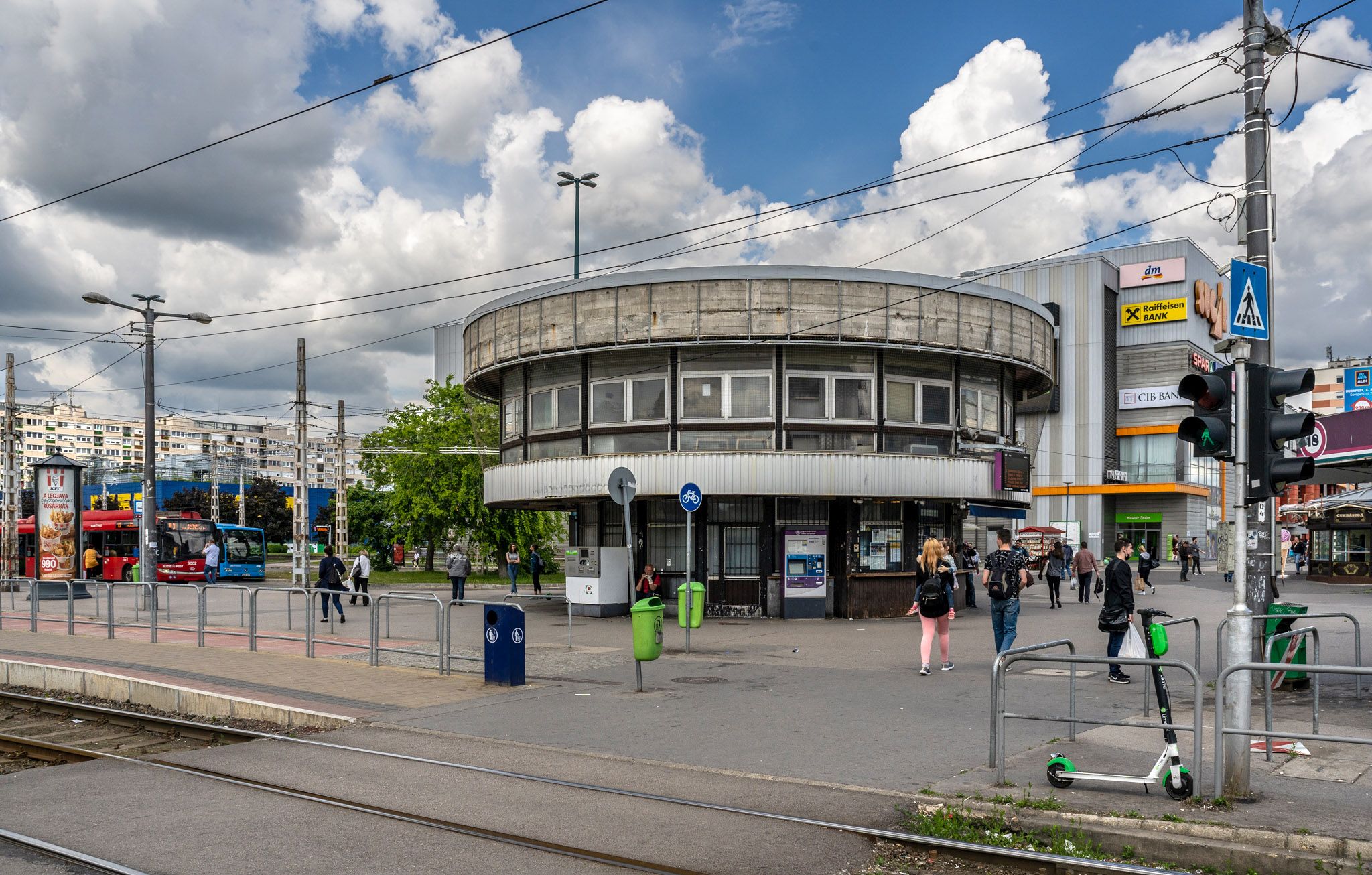 The once modern building is now a depressing sight (Photo: Balázs Both/pestbuda.hu)
Traffic controllers for seven buse and two tram lines were housed on the upper floor. The lower floor included a staff room and ticket offices. The mushroom has not been used as a traffic control centre for years. Now the ticket offices will also close. No information is yet available on the further fate of the building.
Cover photo: Ticket sales ending in the Mushroom (Photo: Balázs Both/pestbuda.hu)