Monument erected at Margit Bridge to the victims of the Hableány sinking
Hungarian version of the article: Emlékművet állítottak a Margit hídnál a Hableány sétahajó áldozatainak
At the Pest end of Margit Bridge, a gray granite block more than 7 meters long and one and a half to two meters high stands as a memorial to the tragedy of the Hableány riverboat that was sunk two years ago. The names of the 28 victims have been engraved on the monument and are illuminated with spotlights.
On the second anniversary of the tragedy of the Hableány river boar, a monument to the victims of the accident was unveiled at the site of the accident, at the Pest end of Margit Bridge. In the crash, the small boat collided with a hotel boat and sank. The Hableány had 35 passengers, 33 South Korean tourists, and a two-member Hungarian crew. Seven tourists were rescued, the bodies of 27 victims were found, and a South Korean passenger is still recorded missing.
Griever dressed in traditional Korean dress at the monument (Photo: MTI / Zoltán Balogh)
At the commemoration, which the Deputy Foreign Minister of the Republic of Korea attended, it was noted that no similar accident had occurred in Hungary in living memory, although hundreds of ships cross Hungarian rivers every day.
On the anniversary of the tragedy, 29 May, an ecumenical commemoration was also held on the Danube in honor of the victims.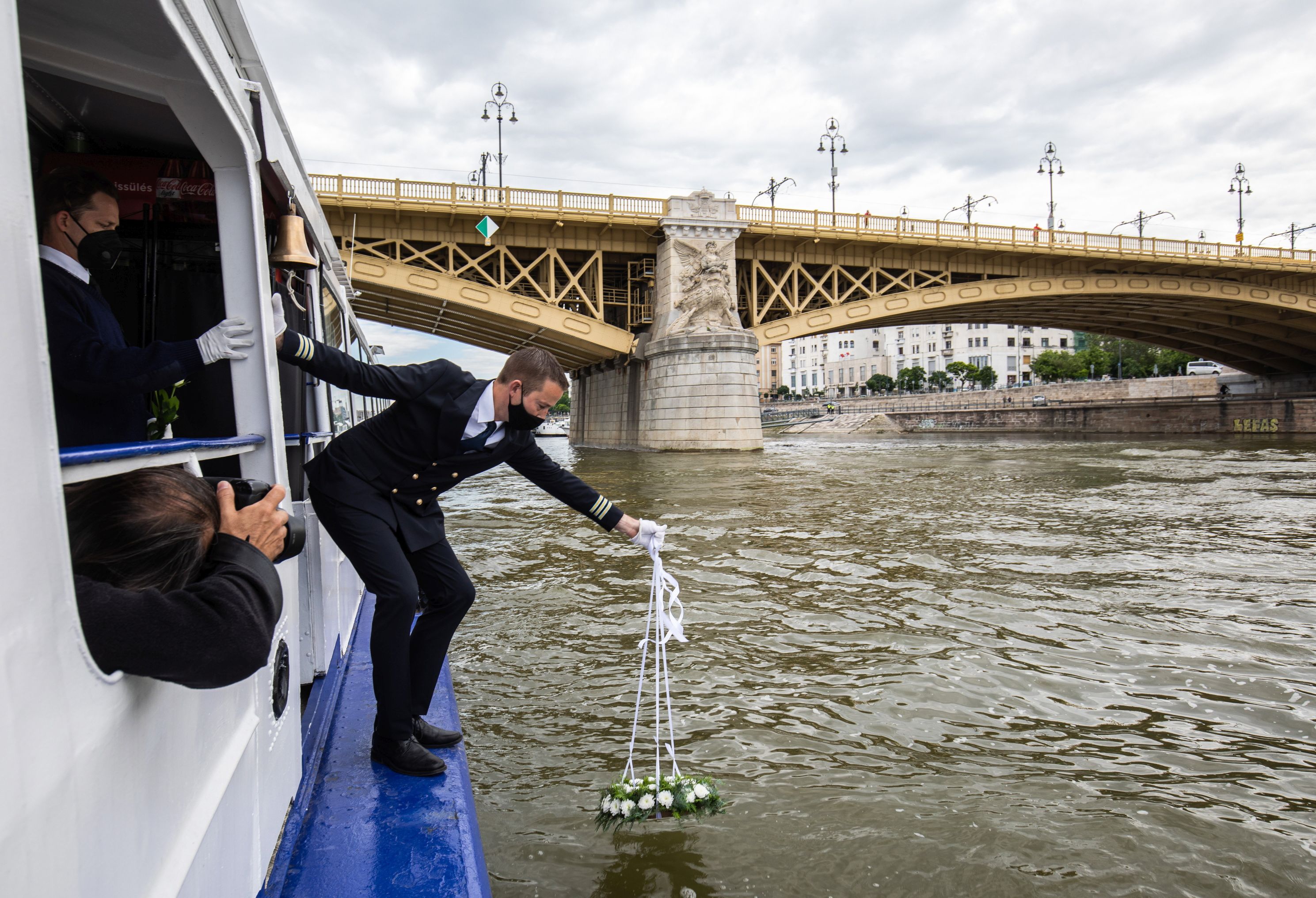 The victims of the Hableány accident were also commemorated with a wreath on the water at the ecumenical commemoration (Photo: MTI / Balázs Mohai)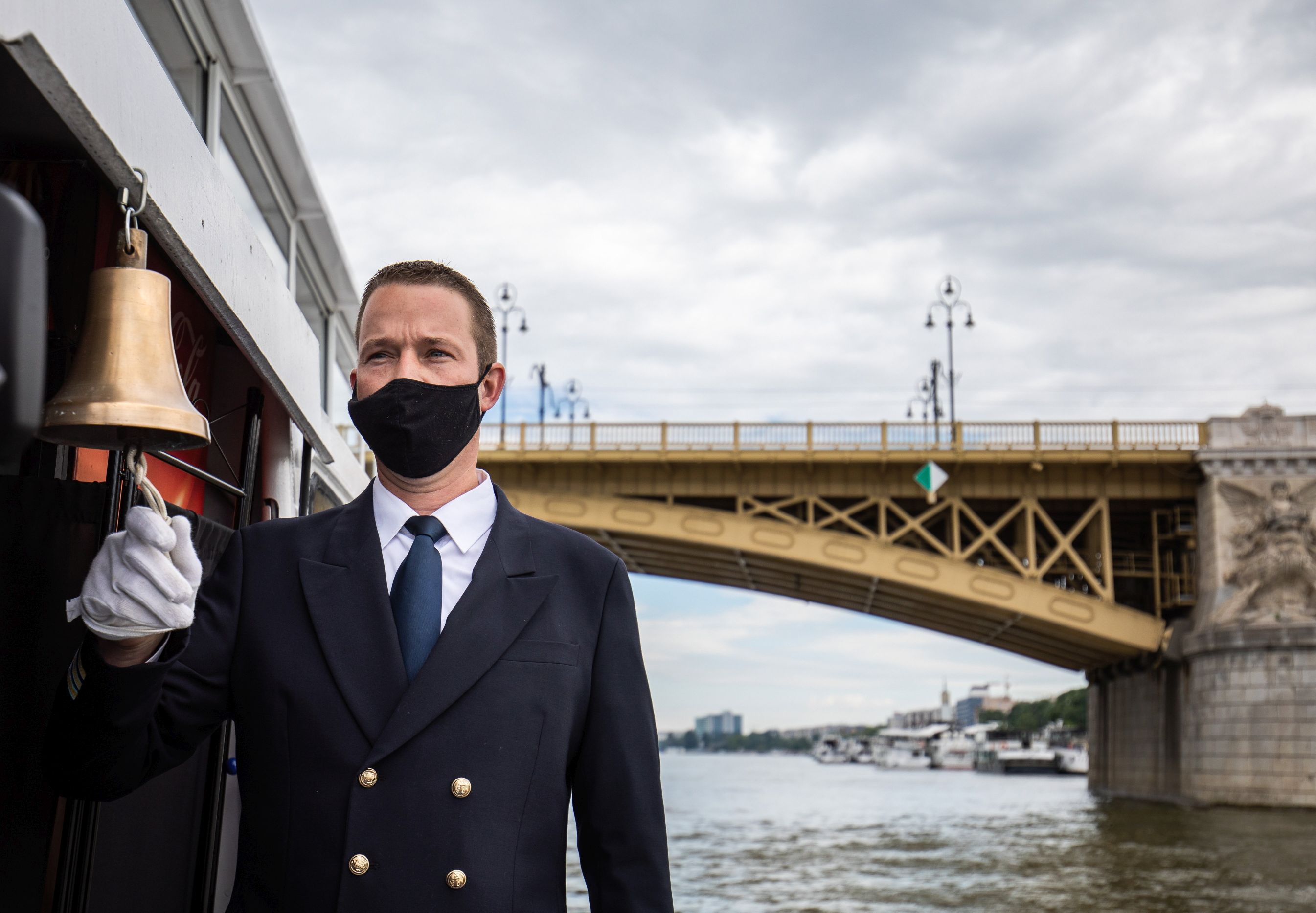 Sailor rings the bell at the commemoration on the Danube (Photo: MTI / Balázs Mohai)
Source: MTI
Cover photo: Monument to the victims of the Mermaid cruise ship (Photo: MTI / Zoltán Balogh)