The Budapest Transport Center (BKK) is planning to develop the cycling path network in four areas, and a public procurement tender has been issued for the planning of the routes. The aim of the project is to improve the existing cycle paths along the Danube banks around Budapest and create the missing elements of the bike paths along the Danube bank and sections of the Budapest-Balaton routes.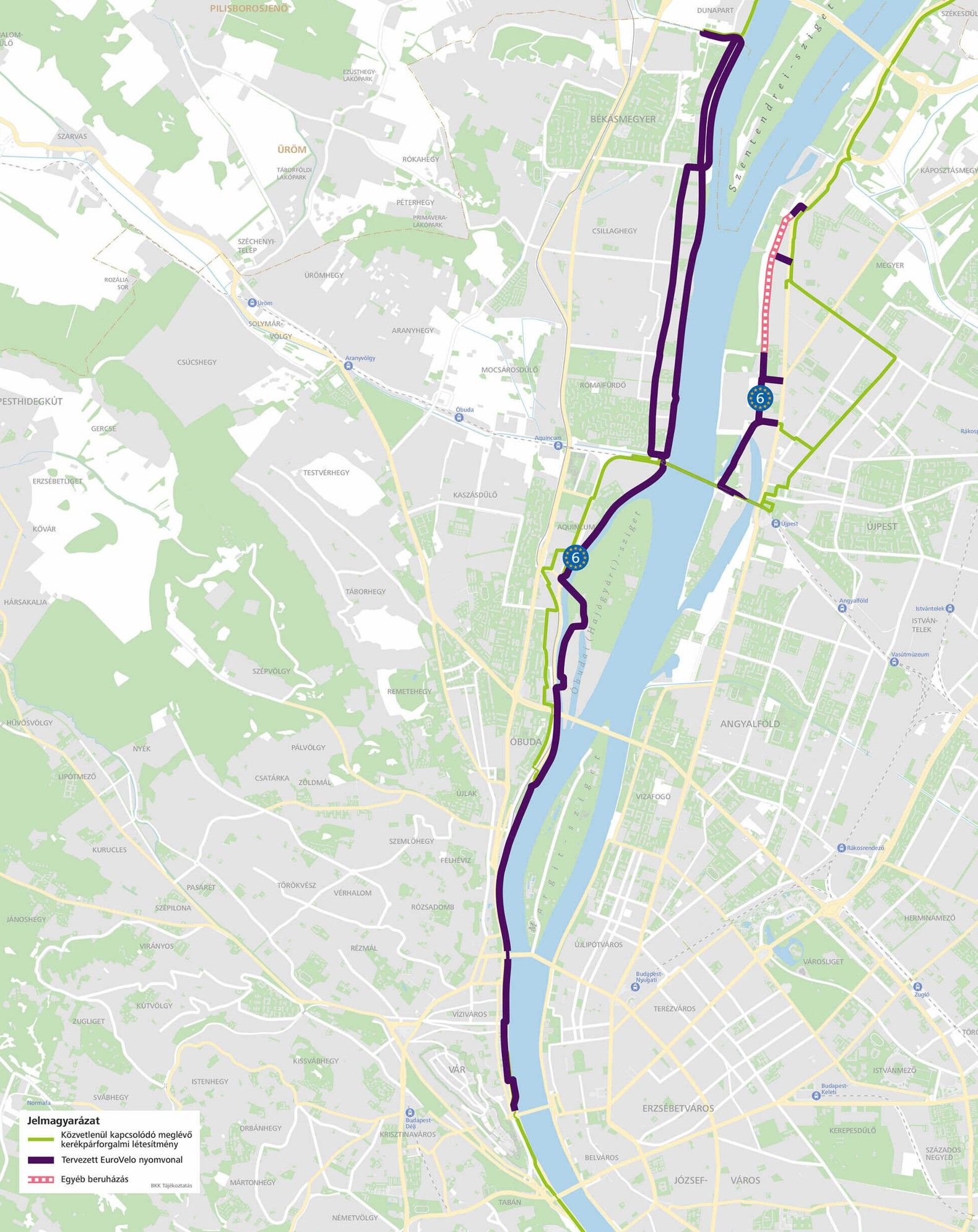 Planned cycling routes in North Pest and North Buda (Source: Budapest Transport Center)
According to BKK, one of the bicycle paths would be built in North Pest from Bagária Street in Újpest to the Megyeri inn and from the floodplain forest to the Northern Railway Bridge to reach about 2.5 kilometres. The new route will connect the existing bicycle paths on the railway bridge and those on Váci Road. The route will not only help residents of the 4th and 13th Districts but significantly facilitate the everyday life of cyclists from Dunakeszi.
The other section would be built in North Buda between the Barát stream in Békásmegyer and Chain Bridge along 13.3 kilometres. This road would establish a bike connection between the city centre and Óbuda-Békásmegyer, as well as the surrounding settlements.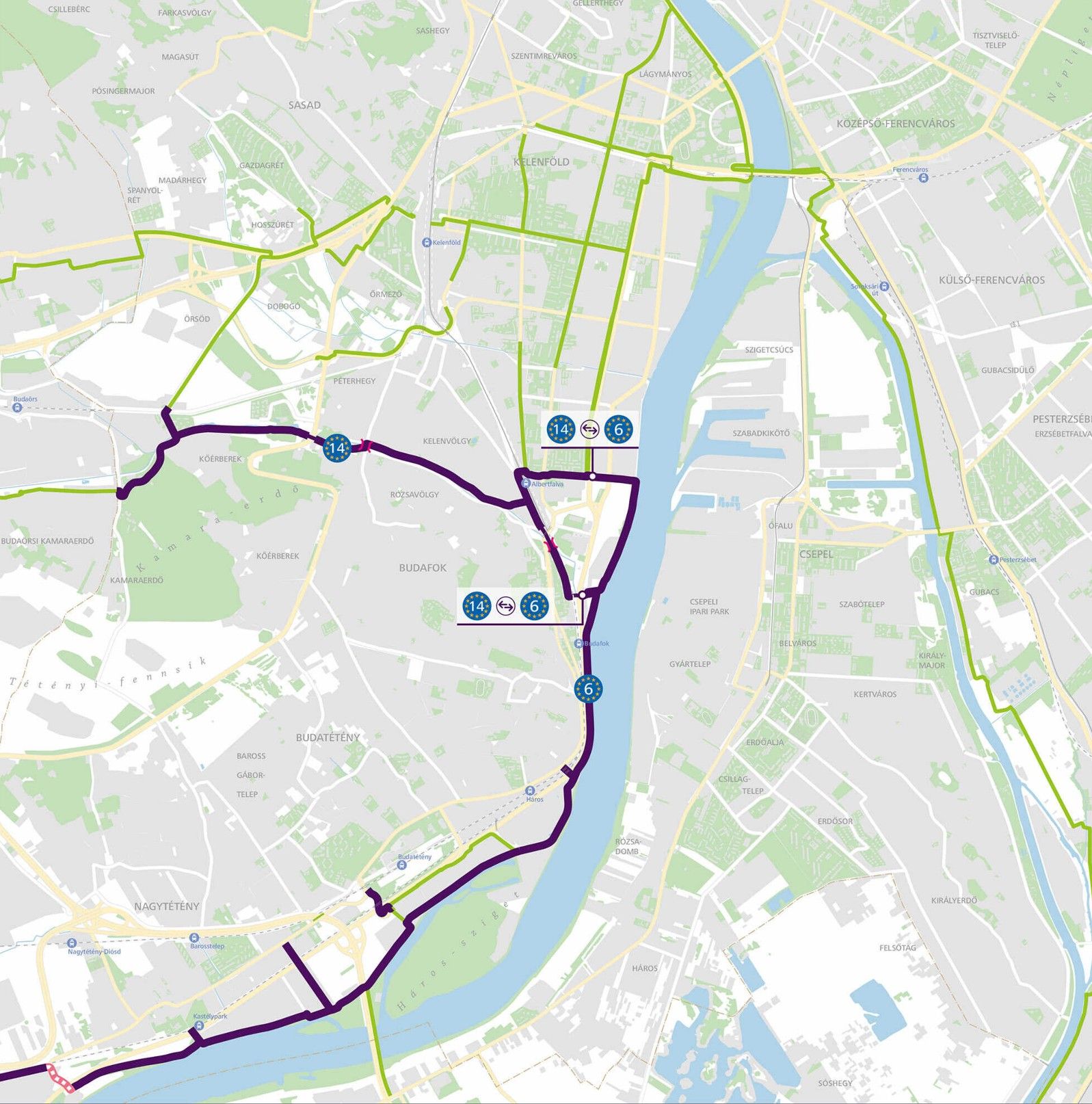 New cycle routes are also planned for South Buda (Source: Budapest Transport Center)
A new cycle path will be created between Mezőkövesd Street on the border of Budafok and Albertfalva in South Buda and Campona Street in Nagytétény. The route along the Danube is planned to be about 10 kilometres long. According to the BKK, this will create a fast and convenient connection between the districts of South Buda and the city centre.
A cycling route of more than 7 kilometres is planned for the 11th and 22nd Districts along Honfoglalás Road and the Hosszúréti stream. The route is planned to connect to existing bicycle routes in Albertfalva, Budafok and Kamaraerdő, and to the section of the Budapest-Balaton bicycle route between Törökbálint and Kamaraerdő, which is already under construction. On the southern branch, a new bridge would provide bicycle access above Hosszúréti Stream
Cover photo: The Budapest Transport Center has started planning new bicycle paths (Source: BKK)